Stowe Family Law LLP > St Albans, England > Firm Profile
Stowe Family Law LLP
Offices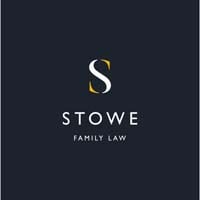 Stowe Family Law LLP
3 HOLYWELL HILL
ST ALBANS
AL1 1ER
England
Stowe Family Law LLP > The Legal 500
Rankings
Stowe Family Law LLP
's rapidly expanding Chelmsford-based practice is unique in concentrating solely on family law work. Another feature that sets the practice apart is that it has a nationwide network, meaning that it can offer clients '
an understanding beyond the local area'.
 Team head and trained advocate
Sebastian Burrows
 is known for his deep expertise in complex and particularly challenging children and financial settlement cases.
Testimonials
'Stowe Family Law in Chelmsford offers a great out of London legal service. Stowe Chelmsford offers a first-class service, be it in matrimonial finance – including complex cases, private children disputes (with international or other complicating factors such as alleged domestic or substance abuse), and disputes involved cohabiting couples.'
'Having trained as a barrister, Sebastian Burrows is able to conduct his own advocacy and does so very successfully and persuasively. Seb has built up a strong reputation in matrimonial finance matters, particularly when it comes to dividing pensions, litigating city bonuses and achieving top-class results in dividing property portfolios. His case analysis is clear and his instructions succinct and to the point. His natural affable charm is the icing on the cake of his considerable legal and practical knowledge. He is very able – a gifted litigator and strategist.'
'They are ambitious to grow the team and increase the amount and the quality of the work that they do. The Essex office is determined to become a significant player and seems to have the energy and expertise to do so.'
'Sebastian Burrows is clever and personable. He really knows his stuff and has the sort of tactical nous that allows him to secure results for clients with the minimum fuss and expense.'
'Stowe are a specialist outfit, exclusively undertaking family law work, and I think that sets them apart in a big way. They also have presence across the country, which adds to their expertise, as they can bring an understanding beyond their local area.'
'I really enjoy working with the team at Stowe, and have done on a number of occasions. It feels like we work together as a team, which isn't always the case. I have worked a lot with Sebastian Burrows and Lucy Birch, and would recommend them both. They are able to offer a strong level of expertise in a very approachable, client-friendly, way.'
'This is a small branch of the powerhouse that is Stowe and they are evidence that good things come in small packages. They are a tight-knit, friendly team who support each other and achieve great outcomes.'
'Lucy Birch is one to watch. Incredible diligence and great instincts.'
Stowe Family Law LLP
has offices in six spanning Esher, Tunbridge Wells, Guildford, Brighton, Reigate and Sevenoaks. Working closely with the firm's in-house forensic accountancy team, the family team is particularly adept at unravelling complex financial settlements. The '
very experienced, organised and realistic
'
Emma Newman
has deep expertise in complex financial disputes, while
Niamh McCarthy
is '
a stand out practitioner
' who '
delivers an excellent service to all levels of clients
'.
Other key lawyers:
Testimonials
'Stowe has a terrific market presence across the country – well resourced, clever lawyers, with a firm-wide brand for excellence and innovation.'
'This specialist niche and diverse family firm is able to offer expertise and skills at any level throughout its numerous offices. Their openness and friendly demeanour allows them to offer a personal yet professional service.'
'With a top firm like Stowe I expected a high level of expertise and professionalism as a given and the experience completely matched my expectations. Communication was good throughout across the whole Stowe team.'
'Emma Newman is terrific. Very experienced, organised and realistic, you can just tell how much her clients love her.'
'Niamh McCarthy is a stand out practitioner. She delivers an excellent service to all levels of clients.'
'Niamh McCarthy was extremely professional and gave me a high level of confidence yet was very approachable. She was clear and pragmatic in laying out positions and options as well as being sensitive to dealing with my situation. I always had confidence she was on top of things and up to speed with my case.'
A boutique firm specializing in family law,
Stowe Family Law LLP
handles complex childcare proceedings both on the national and international planes as well as matters for high-net individuals.
Amanda Phillips-Wylds
heads the practice, she is a specialist in prenuptial agreements and financial disputes relating to divorces and accredited by both the Law Society and Resolution. Her team includes
Gemma Davison
, a highly active practitioner who handles sensitive childcare matters including allegations of abuse and parental responsibility, and complex niche matters such as surrogacy and fertility.
Other key lawyers:
Testimonials
'Stowe Family Law are renowned as a 'go-to' firm for both children and cases involving complex finances arising from divorce/separation. A diverse team of specialists who are approachable and always on top of the issues.'
'I have found the family team at Stowe very easy to work with. I have been particularly impressed with their response to communications. Materials requested are provided promptly.'
'Gemma Davison is thorough and has excellent judgement. My experience is that she works hard to resolve matters without resorting to litigation, and any points left for the court to decide are well-prepared and well-argued.'
'The team is exceptionally qualified, with unrivalled breadth and depth of expertise in all areas of family law. Their solicitors are experts and ensure that their client's get the Rolls-Royce service.'
'I work mostly with Gemma Davison. Her meticulous case preparation is unrivalled. She is personable and empathetic to her client's cases, but if a very effective representative and real pleasure to work with.'
'The Stowe team is a specialist family team and embraces a constructive and problem-solving strategy for the benefit of their clients.'
'Amanda Phillips-Wylds is superb. She offers first rate advice to those going through a difficult time in their lives. She'll always secure a great outcome.'
'Amanda Phillips-Wylds is calm and wise: just what divorcing clients need. She's always focused on an early agreed resolution, but won't shy away from a fight if it's needed.'
Stowe Family Law LLP
supports high-net-worth individuals who have assets, trusts, properties and businesses both in the UK and internationally. Under the joint leadership of Birmingham-based
Rebecca Calden-Storr
and Nottingham-based
Holly Lamb
, the team handles a varied caseload of complex Children Act cases often involving issues such as parental alienation or narcissism; the team is also well-placed to advise on issues for same-sex and cohabiting couples as well as on adoption, surrogacy and fertility law.
Practice head(s):
Other key lawyers:
Testimonials
'A fresh team of experienced practitioners delivering solutions under the watchful eye of a dynamic head of department making the most of national resources and local knowledge. Rebecca Calden- Storr has a deep legal knowledge which she uses to give clear and straightforward advice to difficult problems'.
'The Stowe family law team in Birmingham does a great job for its clients, handling difficult cases with ease whilst also making the client feel valued and important. Rebecca Calden-Storr is a force to be reckoned with! She puts her clients at ease, ensuring they receive the right advice at the right price for their circumstances, and supporting them throughout the process'.
'A big beast of a law firm. 5* Rated. 10/10. You know what you're getting; a tenacity, commitment and an unwavering determination to do what is best for the client. Rebecca Calden-Storr is an exceptionally gifted lawyer. She is a class act. A grandee of family law. No one even comes close to how brilliant she is'.
'Stowe Family Law is a well known and highly regarded national family law firm. In my view the Birmingham office upholds the firm's reputation for providing legal representation of the highest calibre'.
'Rebecca Calden Storr has impressed me as a meticulous and thorough practitioner who adopts a methodical and forensic approach to her cases. She is very good with handling (sometimes difficult) client's expectations whilst always making them feel totally supported during one of the most stressful periods of their lives. She is sensible and always prepared to reach (and actively seeks to find) a fair out of court settlement when possible. If not, then she is more than capable of representing a client's interests robustly in court'.
'The firm offers both financial remedy and children's expertise, providing a seamless service for separating couples with children'.
'Hannah Stubbs – has significant expertise in children's, financial and trusts of land cases, covering all eventualities that may arise in a complex case. Her grounded and down to earth manner ensures client expectations are realistically managed throughout. Claire Cleary provides specialist advice in complex and high net worth cases. Calm, focused and unflappable'.
The team at
Stowe Family Law LLP
is led by
Julian Hawkhead
and
Rachel Roberts
 from the Leeds office, and
Sarah Barr-Young
and
Christopher Birch
from elsewhere in the region. The family team is one of the largest in the Yorkshire and specialises in high-net-worth and ultra high-net-worth matters. Financial resolution following relationship dissolution makes up a large proportion of the team's workload. Such matters often involve cross-jurisdictional, technically complex cases including nuptial agreements and division of such assets as potential business sale profits and pensions. In addition, the team has experience advising on sensitive children matters involving abuse and alienation.
Practice head(s):
Julian Hawkhead; Rachel Roberts; Sarah Barr-Young; Christopher Birch
Other key lawyers:
Angela Sussens; Kate Sarsfield; Debbie Heald
Testimonials
'Debbie Heald was very patient and kind throughout and consistently replied in a timely manner. She had expertise relevant to the case, and when appropriate she sought the advice of a barrister.'
'All interactions with Stowe Family law team members has been positive. There is an apparent culture of kindness, helpfulness and, importantly for me, straightforwardness.'
'My main contact has been with Julian Hawkhead. I trust Julian and value his opinion and advice. I feel he has my best interests at heart, but at the same time, tells it how it is.'
'Throughout my dealings with Stowe Family Law I received nothing but the highest levels of service, a thorough and up to date knowledge of may complicated case, and excellent and understanding advice.'
'My case was handled by Angela Sussens and I cannot recommend her highly enough. At all times she had a thorough and up to date understanding of the case and had immediate recall of all details throughout.'
'Sarah Barr-Young, Rachel Roberts, Angela Sussens and Chris Birch are all are excellent in their field and able to deliver effective and realistic advice.'
'Wide-range of knowledge and their depth of specialism is second to none. They have such a broad range of solicitors that any potential client can be matched to accordingly.'
'Stowe Family Law is an exceptional firm of family solicitors which is synonymous with quality, thorough preparation, excellent client care and high professionalism. The quality of the partners and associates is consistent throughout the firm.'
The boutique family law team at
Stowe Family Law LLP
covers a diverse set of matters, including divorce, prenuptial agreements, international child abduction, and financial settlements. Niche areas include providing legal advice for same-sex couples and Islamic Law. Managing partner
Helen Miller
is noted for her work on complex financial disputes involving family trusts and offshore assets, as well as relocation arrangements for children. Managing partner
Gareth Curtis
often deals with Schedule 1 Children Act claims and divorce matters, especially for high-net-worth individuals.
Lesley Smythe
 departed in March 2021.
Practice head(s):
Helen Miller; Gareth Curtis
Testimonials
'Stowe Family Law is a great team – absolutely professional, efficient, organised and reassuringly 'present' and responsive. Anticipating and facilitating. A wonderful blend of business-like organisation and compassionate people skills.'
'Gareth Curtis: At all times he was articulate, patient, knowledgable, compassionate, reassuringly realistic, pragmatic and supportive. I have no hesitation in recommending him. It is no exaggeration to say that his application, diligence, resourcefulness and professionalism has changed my life. He helped achieve an incredibly positive outcome. He has a fine legal brain and is an exceptional human being.'
'One of the fastest-growing names in family law with a diverse range of talented individuals across the country.'
'Top level investment in the firm and its people to ensure their growing team has enviable strength in depth across the spectrum of family law work.'
'Helen Miller is great to work with in order to achieve a fair resolution on financial matters. She is approachable, takes a sensible and pragmatic approach, but is certainly no pushover. She represents her clients well.'
The team at
Stowe Family Law LLP
is well versed in handling matters concerning parental alienation, nuptial agreements and civil partnerships.
Jemma Slavin
, regional director for the Midlands, South West and Wales, and
Louise Chipchase
, managing partner for the South West and Wales, lead the team from Bristol and Cheltenham respectively. Slavin is noted for her expertise in financial disputes; she regularly advises high net worth individuals. Chipchase has a breadth of experience in children law matters.
Practice head(s):
Jemma Slavin; Louise Chipchase
Other key lawyers:
Joanna Newton; Rachel Fisher; Zoe Carter; Elizabeth Lacey; Georgina Nelson; Amy Langford
Testimonials
'The team is highly skilled and has a number of impressive individuals.'
'Rachel Fisher is an impressive solicitor. She works incredibly hard for her clients, ensuring that she has thought of all avenues and provides sensible advice.'
'I find the team exceptional and so approachable. They are extremely friendly, personable, highly professional and genuinely want the best for their clients.'
'Stowe Family Law is one of relatively few true 'household names' in their area of practice, and understandably so. The team is vast and their collective experience almost unquantifiable.'
'Louise Chipchase is brilliant. She has a 'no nonsense' approach which clients and opponents alike both appreciate and respect. '
'Always ready and willing to provide an excellent and thorough service.'
'Their knowledge is second to none. They will always seek to find pragmatic solutions to the client's problems. They know their cases inside out and are very thorough.'
At
Stowe Family Law LLP
 the
'consummate professional'
Phoebe Turner
leads the team that has a '
a good reputation and attracts some very good work, including some complex high-net-worth cases
'. It also handles other matters that involve parental alienation; narcissism and coercive control.
Gavin Scott
is another key member of the team who has deep expertise in complex financial disputes and is also known for his experience in Children Act matters and nuptial agreements.
Sarah Jane Lenihan
 is now at
Dawson Cornwell
.
Other key lawyers:
Estella Newbold-Brown; Gavin Scott; Ciara Pugh; Phoebe Hill; Alice Wightman
Testimonials
'Estella Newbold Brown – Senior Associate. Estella has really flourished since joining Stowe. She is a safe pair of hands and has a good bedside manner'.
'Gavin Scott- absolutely charming and very supportive of his clients who are very loyal to him. Able to deal easily with the most complex of cases'.
'Each Stowe office has a great energy and drive to achieve the best for their clients. Their range and size can be a huge benefit due to being able to pull in people from other offices with niche interests/experience such as language skills, international experience etc.'.
'Ciara Pugh is a complete joy to work with. Her briefs are concise and she has almost always gone above and beyond to get the full context for her clients. What is most enjoyable is just how efficient she is. There's never anything too small and she accepts the limitations that inevitably come with some hearings. I have to do markedly less client expectation management because Ciara hasn't promised them the moon on a stick, unlike many others of her level of experience'.
'I mostly receive instructions from Stowe in London. The team there, led by Phoebe Turner, is cohesive, warm and welcoming. They are diligent, communicative and responsive. The individual lawyers collaborate well with the barristers they instruct'.
'Phoebe Hill is excellent. She works with care and concern, guiding her clients through their most difficult times and making sure their interests are properly represented. Gavin Scott, a partner, is brilliant. He makes the client feel well listened to, treats them all with importance, and makes sure that they are properly advised, even when that advice will be hard to swallow. It is always delivered with diplomacy. Likewise, Estella Newbold-Brown is wonderful. She is lively, exuberant, empathetic, and an absolute delight to work with.'
'The teams at Stowe Family Law are approachable, professional and have good relationships with top sets in London and other circuits. I only have excellent things to say about their teams, and would happily recommend (and actively do) Stowe to clients who ask for firms to instruct.'
'The team is approachable, friendly and efficient. We have a candid relationship with the team members which is always appreciated when any tricky situations arise, that can happen in Family Law!'.
Stowe Family Law LLP
has expanded in the North in recent years and now has offices in Newcastle and Durham; former Ward Hadaway partner
Sarah Crilly
joined in Newcastle in summer 2022.
Diversity
Stowe Family Law is committed to recognising and celebrating every individual and valuing their unique contribution and experience. Underpinned by our values, which remind us all that working together, supporting and respecting each other and celebrating each other's achievements is the key to our success, we are continually striving to do more to educate and raise awareness across the firm. All our colleagues are trained in equality and diversity as part of our induction programme and we strive to provide a working environment that promotes diversity and teamwork for everyone who works at Stowe, regardless of their gender, age, race, ethnicity, national origin, disability, religion or sexual orientation. We are committed to providing work/life balance for all our colleagues as we understand how important this is to allowing individuals to feel they can embrace their life outside of work. We also have a team of trained mental health champions and First Aiders who are there to support and provide guidance.
We have an active Diversity, Inclusion and Belonging Team, who, supported by our leadership team, are working on the following areas of focus:
How we diversify our workforce, looking at our recruitment processes and our external brand
How we support our colleagues as individuals, looking at raising awareness and sharing information to include diversity, charitable support and how we support our local communities
How we develop our colleagues to be educated and aware of the impact and challenges a lack of diversity and inclusion can have
How we, as Stowe, support others including our clients and external partners
We are committed to being open and transparent about all our diversity and inclusion initiatives and the progress we make.
Client testimonials
CLIENT:
COMPANY/FIRM:
TESTIMONIAL: Excellent service from the onset from reception, the client care team (Jane and Amanda) and above all Helen Miller, the solicitor who dealt with me. I cannot praise them enough in their empathy, caring approach and attention. Helen went out of her way to follow up my initial enquiry phone call (Options call) with her email information and clarification to help me understand my options further. All this for no fee unless I wanted to go back for legal advice. I have not found this degree of care and support with any other solicitors practice I have encountered and I would highly recommend them.
Helen Miller is a credit to the Stowe Family Law team. She continually supported me throughout a litigious private child law matter, in which I acquired everything I wanted from the court, and much more. The shared care arrangements that are now in place are testament to Helen. I would have no hesitation in recommending Helen to anyone that finds themselves in a family dispute. I write this as a very satisfied customer, and lawyer. Stowe Family Law are very lucky to have such a wonderful lawyer working for them.
---
CLIENT:
COMPANY/FIRM:
TESTIMONIAL: Although I was going through a tough time, as I'm sure all people going through divorces are, Gareth Curtis and his team helped take both the emotional and practical strain from me. I was more than satisfied with the end result and would highly recommend Gareth for his expertise and his calming personable manner.
I found Gareth Curtis and his team, (especially mentioning Jennifer Hudec) to be professional, friendly, pragmatic and thorough. They offered excellent advice throughout the entire process of my complex and at times difficult divorce. The outcome of which has allowed me a clean break and the ability to move on with my life. I'd highly recommend Gareth's services to anyone finding themselves in a similar predicament.
Stowe Family Law Manchester and, in particular, Gareth Curtis, proved to be a tremendous help in sorting out the intricacies of our family situation for which we are very grateful. Gareth himself is a consummate professional you has fantastic attention to detail, the highest professional standards and a fantastic way of dealing with us which showed that he clearly understood our needs so that he could (and did!) act with great affect on our behalf. Unhesitatingly recommended!
---
CLIENT:
COMPANY/FIRM:
TESTIMONIAL: I changed my previous solicitor and had her replaced by Kaleel, who was recommended by a friend's friend. He is an excellent solicitor. He goes beyond his profession to be sensitive and supportive towards his clients. My dad is 84 years old. Kaleel always ensured that he was comfortable and patiently re-explained the law, without any extra cost. His secretary, Sam is also very prompt at responding to messages. She, too, is very friendly, sensitive and helpful. Something that means so much during a divorce. I would highly recommend this team. They are truly unlike the commercial and insensitive solicitors. Both Kaleel and Sam have been professional and supportive. I wish them both the very best and would highly recommend them. Trust me, I'm a teacher!
Kaleel was exceptional from start to finish. He put me at ease straightaway. He has been incredibly attentive to everything I discussed with him throughout the process. I have already recommended him and wouldn't hesitate to do so again.
I am so grateful for your hard work through this difficult situation. My divorce has been traumatic and shook my world but you kept me together and held my hand throughout the entire thing. I am eternally grateful for your commitment to my case.
---
CLIENT:
COMPANY/FIRM:
TESTIMONIAL: Sebastian was professional and showed great empathy to my situation. The company were always on hand to answer any questions and were great in communicating any updates. I could not have asked for better advice and support through a difficult time. Would recommend to anyone needed their expertise, Sebastian's knowledge was incredible and always did the right thing by me and my situation.
I've been taking advice and dealing with Stowe Family for a little over 6 months now and to sum them up they're nothing short of amazing. From the get go they were passionate, understanding and very clear when dealing with my case and they've kept their high standard from the beginning right through to the very end of my case.
Sebastian Burrows at Stowe Family Law was an incredibly diligent and adept legal tactician in what could have been a much more difficult time. His knowledge and patience give him the ability to demonstrate empathy yet cut through to the real points and solve them in a swift and efficient manner. Having Sebastian representing you will ensure a beneficial outcome for all concerned.
I have received exceptional service from Sebastian Burrows at Stowe Family Law. I cannot recommend him enough. Highly knowledgeable, understanding and empathetic. He goes above and beyond to ensure each client is fully informed and advised throughout every stage of divorce. Pure Quality and the best solicitor, 100%.
---
CLIENT:
COMPANY/FIRM:
TESTIMONIAL: Lucy Birch delivered an exceptional, professional service. Lucy was very informative and knowledgeable and I could not recommend the firm enough.
Very professional family law firm. Staff provide an exceptional service. Would certainly recommend and use in the future.
Lucy Birch is a highly competent solicitor and I have been so impressed by her dedication, knowledge and professional approach. I wouldn't hesitate to recommend!
---
CLIENT:
COMPANY/FIRM:
TESTIMONIAL: He is held in high esteem by peers, who recognise him as sensible, of good judgement and hugely experienced.
A brilliant brain with street wisdom and client care skills in abundance.
Choose Stowe Family Law with confidence. It is difficult to choose a solicitors firm, especially if you are parting with your hard earned cash and the situation you find yourself in is an emotional one. Legal advice and representation is expensive, there is no getting away from that but at Stowe Family Law, you get value for money in the form of high quality, empathetic and pragmatic advice. Whilst we were busy pouring out our emotions, they were busy focusing on the facts of the matter and captured everything perfectly in a concise and no-nonsense manner. Stowe Family Law really made us feel as though they were on our side and genuinely supportive of our case whilst also being honest and realistic about the likely outcomes of the case, thus helping to manage our expectations. I highly recommend them.
---
CLIENT:
COMPANY/FIRM:
TESTIMONIAL: Having recently used Rachel Roberts to assist me in the negotiations for my divorce, I cannot recommend her and the team at Stowe Family Law enough. She was supportive, understanding and professional throughout. In such emotional circumstances it felt so much better knowing I had Rachel on my side.
Rachel Roberts and her team (including Cheryl Grace) were nothing short of excellent in helping me through a difficult time. I was the 'respondent' in divorce proceedings. I was faced with a particularly adversarial approach by the 'petitioner'. Rachel Roberts applied her intellect, experience, attention to detail, and wisdom to my case and was successful in achieving my desired outcome. She achieved this efficiently and with due consideration to costs. I would have no hesitation in recommending Rachel and her team to anyone navigating the divorce process. I am sincerely grateful. Thank you.
Rachel Roberts recently handled my divorce. Even though I was the one who filed for the divorce, the process was incredibly stressful and upsetting throughout. Even though the situation between my ex and I was amicable, there were times when I wasn't sure how I'd get through the process. Rachel was there at every turn to provide solid, professional yet compassionate advice. I hope you don't find yourself in the unenviable position of needing a divorce, however if you do, I would highly recommend Rachel and her team.
---
CLIENT:
COMPANY/FIRM:
TESTIMONIAL: Stowe Family Law (Sarah and Katie) you have been absolutely amazing throughout my divorce and I want to say a big thank you to you and all of your team. I highly recommend Stowe Family Law. Their support both professionally and personally has been a huge help in a worrying and uncertain time in my life. They guided me through the process with empathy, giving me advice and making this testing time easier to manage. They understand how upsetting divorce is and instead of bombarding me with all the legalities that divorce brings, they listened to me and made everything more human. Stowe Family Law – highly recommended!!
I was advised to see Sarah by another solicitor and I would thoroughly recommend Sarah Barr-Young of Stowe Family Law having used her services for my divorce immediately prior to and during the COVID pandemic of 2020/21. Sarah really took all the stress out of my divorce by her holistic and caring manner, her communication with me was fantastic during this time, and she deal with everything in a timely, efficient and reassuring way. She was always ready for any questions I had, and usually answered them before I even had to ask. I will be forever grateful for her services over this time.
The level of service I received from Stowe Family Law was incredible, through a particularly difficult chapter. Both Sarah Barr-Young and Claire Chisnall are exceptional advocates, and I would not give it a second thought in using their services again should I have the need.
---
CLIENT:
COMPANY/FIRM:
TESTIMONIAL: Professional, caring and sensitive to our individual needs. Listened intently and gave genuine honest advice to meet our requirements. Neil Dring we would have no hesitation in recommending. All the staff have been wonderful, making the whole journey as comfortable as is possible. We are very happy with the results of our outcome.
Exceptional law practitioners. Very good at their jobs and they always thought of me first, both with the legal help and financially in giving me value for money. I would totally recommend and trust them to do the job.
The team at Stowe Family Law were nothing short of exemplary, in what was has been a very difficult time for me. Right from the outset, the team's professionalism, personable yet succinct approach and informative nature shone through, which in turn helped me understand my options and processes better. A special thanks to all for their understanding, flexible and very supportive approach, in what are very sensitive issues for a number of clients. A great company that does exactly what they say.
---
CLIENT:
COMPANY/FIRM:
TESTIMONIAL: I was fortunate to be represented by Maria Coster, her calm, sensitive, friendly, pragmatic approach to my situation was reassuring and comforting. Maria ensured that I fully understood every stage of the legal process, which made me feel represented rather than railroaded. Her youthfulness is not to be underestimated, she is highly knowledgeable in all aspects of family law, including divorce, children issues and financial matters, resulting in her being a formidable force in the courtroom. She achieved the very best outcome for me, and I cannot thank her enough.
I found her commitment and determination quite simply exemplary and would highly recommend Maria Coster.
Maria Coster helped me through one of the most challenging times in my life. I was able to meet with her pre-covid and found her so empathetic and kind. I am so appreciative of her caring nature and support, as this is not something I ever expected to have to do. She clearly explained what would be involved in going through a divorce and outlined approximate costs upfront. I had very little understanding of the divorce process, Maria took the time to go through all the things that would need to be done as part of the process and explained other legal work I might require, explaining exactly why it might be needed and rough costs. She also provided recommendations for services that Stowe Family Law couldn't provided, such as will writing and conveyancing solicitors. I ended up using Maria for my divorce, financial order and severing of tenancy. This has allowed me to have a clean break and has protected me from any future financial claims.I cannot commend Stowe Family Law enough, they kept me up to date with progress of my divorce, made it clear what was required of me and kept me up to date with costs throughout the whole process and with the added challenge of covid-19. They adapted quickly to remote working and I did not feel impacted by this at all. Thank you for all your help and advice. I would definitely recommend them to anyone requiring family law services. Other law firms I approached were cold and uncaring.
---
CLIENT:
COMPANY/FIRM:
TESTIMONIAL: I can't complement the professional services of Mr Christopher Birch highly enough throughout the process of my recent divorce. From the onset Mr Birch listened to my objectives and desired outcomes and navigated through the process remaining focused and professional. Even during the highly emotional stages, his advice maintained the end objective in mind and delivered decree absolute in the swiftest, most efficient way possible. Always informative and immediately responsive to any questions/enquiries. I'd recommend Mr Birch of Stow Family Law to everybody looking for the best.
Friendly, understanding of your needs. They explain everything so you fully understand what's happening at every stage. Dam good at what they do best. Their support and advice at a time of massive doubt is so important. Clear communication is vital at times of overwhelm. I would advise anyone that needs the best to use Stowe Family Law.
---
CLIENT:
COMPANY/FIRM:
TESTIMONIAL: Thank you very much for all your help, understanding and support through all of this. You dealt with my ex brilliantly and, as you say, got the result we wanted! Such a relief. I must also pass on my thanks and appreciate to Jemma who has showed me lots of compassion on that first phone call and held my hand through those beginning stages. Stowe's holistic ethos was such a revelation and I got lots of brilliant advice and therapy as a result of using your company. Thanks again.
After a very complicated and multi jurisdiction divorce that had been running for 3 years I switched to Stowe Family Law. I had an initial meeting with Jemma Slavin and was filled with confidence in her ability and knowledge immediately. Jemma was extremely thorough in bringing matters to a conclusion using all tools at her disposal. I was kept fully informed as well as being asked for my opinion on each course of action taken along the way. From my own experience I can only say that I would recommend both Jemma and Stowe Family Law in dealing with anything other than straightforward family law. Finally a huge thank you Jemma for expeditiously bringing matters to a successful conclusion.
I will be forever grateful for what Jemma Slaving and her team in Bristol have done for me and my children. Jemma is a top-class lawyer that really knows her stuff. She is professional, personable, quick to respond and above all always knew what the right legal advice was, and she was always one step ahead of my husband's lawyer. It is thanks to her legal advice and persistence that gave me and my children a better outcome than I could ever have imagined. But most importantly my children can now continue their life growing up with the right support and living in the area familiar to them and close to their school and friends. Could not recommend Stowe enough, they are amazing!
---
CLIENT:
COMPANY/FIRM:
TESTIMONIAL: I have recently been through a divorce and I was recommended to meet Louise when the financial demands of my ex-wife via her solicitor overwhelmed me. I have never met with anyone who, over the course of one initial meeting managed to calm me and explain the realities which were nowhere near as bad as I thought. Louise guided me towards a negotiated solution rather than a fight in the courts, even though this route would have been much more lucrative for her firm. Her knowledge is exemplary and the advice and guidance I received was absolutely superb. The costings were as agreed and I felt Louise's expertise were worth every penny. I would wholeheartedly recommend Louise, if there were 6 stars to give I would!
Louise Chipchase dealt with my divorce in a professional and timely manner. Despite the restrictions we have all been working under, I felt Louise and her assistant made me feel nothing was too much trouble, which instilled confidence in how I felt the process was being handled. I would definitely recommend their services.
---
CLIENT:
COMPANY/FIRM:
TESTIMONIAL: I originally chose to instruct Stowe Family Law for my divorce & children proceedings, as I read on their website that they had experience of dealing with high conflict, narcissistic personalities. Joanna Newton, Lisa Smith, Sian Gibbon & Rachel Fisher, have been very understanding & supportive throughout the process so far. I feel that I am able to approach them at any time if I have a query. I would highly recommend Stowe Family Law to anybody going through the same process.
I instructed Joanna to advise me through difficult children act proceedings and found her approach to be clear, expertly driven and very child-focused.
She has shown a thorough understanding of the family court system and has helped me navigate an otherwise challenging and at times upsetting experience with confidence and positivity. I found Joanna to be tough when she needs to be but her focus has always been to ensure the right outcome for both me and my children and to focus on what's important in the process. I would highly recommend Stowe Family Law and Joanna Newton.
My divorce case started just a couple of months before the Year of Lockdowns began. With almost the entire country shut, I was prepared to wait for a very long time. I felt rather hopeless because the divorce has been international, and the other country had even stricter Covid-related restrictions when compared to the UK. However, Joanna never stopped working on my case and it was gradually moving forward regardless of constrains of any nature. It took just over a year to complete the divorce, which is fast considering the circumstances. Without Joanna's help I don't believe it would be possible.
---
CLIENT:
COMPANY/FIRM:
TESTIMONIAL: I needed some guidance recently about a separation from my wife & contacted Stowe Family Law,i left a message with them & they contacted me promptly. I could not have asked for a better person in Rachel Fisher to patiently listen to what i had to say & to give me advice & support regarding my options,she is very professional & knowledgeable & i certainly feel a lot more positive now moving forward. I would recommend Stowe Family Law as i felt they listened without being judgemental.
I have been guided expertly through the process for what has been a 'high conflict' divorce by Rachel Fisher of Stowe Family Law. The experience is of course extremely upsetting not least when a child is involved and whilst the outside agencies involved sadly still demonstrate an unconscious bias against men, and with a system that is by no means perfect, and at times overwhelming and frustrating, I felt supported and understood throughout. The important thing was to always put faith in the system and the process whilst advocating well for myself in spite of the distressing, false accusations I faced. Rachel really helped me overcome that and in the end the courts seemingly saw through it all. I got a good outcome for myself and my son who is now much more settled thanks to Rachel and the team at Stowe Family Law.
---
CLIENT:
COMPANY/FIRM:
TESTIMONIAL: Stowe Family Law provided an excellent service in relation to a very difficult divorce. They were supportive both professionally and personally. Kate Rayner is an outstanding solicitor and she managed my case perfectly. I have the utmost respect for her and her team. They genuinely cared about me and my outcome. I would highly recommend them.
I would highly recommend Kate's legal expertise. Her advice and determination have been unequivocal. She has a very professional manner, tenacious, exceptionally calm and has been pragmatic throughout the entire process. Her knowledge and expertise in her field are outstanding. She has a fantastic judgement, she stands her ground, but also provided me with sound options. I always felt that I was in extremely safe hands and knew that she really was in it for the long haul to fight my case and obtain the best outcome she possibly could for me.
I couldn't ask for a more professional, kind, experienced and understanding firm during what has been and continues to be, the hardest time of my life. I highly recommend Stowe Family Law.
---
CLIENT:
COMPANY/FIRM:
TESTIMONIAL: Emma Newman was compassionate, efficient and extremely patient throughout the divorce process. Highly skilled and quick to respond.
I can't recommend Emma Newman and her team highly enough. Emma is a consummate professional who guided me gently through all the twists and turns of a very complex and difficult process. Emma was an excellent guide to have in my corner. She responded instantly to any communications and always presented several options for strategies that we could use to help me navigate the toughest transition of my life. I count myself really lucky to have found her. She's the best.
Emma Newman of Stowe Family Law helped me throughout my divorce and a particularly tricky financial settlement. At all times she combined a professional, quality service with a caring and genuine manner that gave me reassurance through some difficult times. The whole team were friendly and efficient. I highly recommend Stowe Family Law.
I would happily recommend Stowe Law. Emma gave me really comprehensive advice regarding child arrangements and I felt reassured throughout court proceedings. The rest of the team were also very helpful, professional and empathetic. Thank you Emma, Harriet and team.
---
CLIENT:
COMPANY/FIRM:
TESTIMONIAL: Thanks again for all your very hard work, it achieved everything possible. You are fantastic at your job and a delight to deal with. If I possibly can, I would want you on my side for divorce proceedings.
Thanks for all your support and hard work in making my life a lot happier.
Divorce is never going to be 'fun' but Stowe made the process much easier for me, thanks to clear guidance with thoughtful, confident and experienced leadership at all times. Ultimately, we achieved a thoroughly fair result for all parties, which is what I aimed for. Thank you.
---
CLIENT:
COMPANY/FIRM:
TESTIMONIAL: I would like to thank Niamh McCarthy for all her hard work and highly professional help which she provided to me in my divorce process. While the process was painful and challenging, Niamh successfully helped me to navigate the unknown, provide insightful advice and guidance. I liked Niamh's pragmatic approach, speed of responses and proactivity. I would highly recommend Niamh to others who needs professional and pragmatic help in dealing with divorce process.
I have been really pleased with and grateful for the support Niamh and the team at Stowe Family Law provided to me at this difficult time in my life.
With a top firm like Stowe I expected a high level of expertise and professionalism and was not disappointed. What struck me over and above this was the pragmatism and sensitivity shown in getting to a good outcome. I always had confidence that Niamh was on top of things and up to speed with my case, and my perception was that she struck a good balance between fighting my corner aggressively and managing my expectations with a calm, measured and realistic approach and style.
When my husband left suddenly, I was at the lowest point in my life and worried about so many aspects, from childcare to finances, to losing my home.
Niamh at Stowe held my hand through all the divorce proceedings and worked hard to reach a favourable outcome in as short a timeframe as it was possible. She was calm, knowledgeable, sensitive and professional and really understood my circumstances. Using Stowe has made a difficult road a thousand times easier to navigate.
---
CLIENT:
COMPANY/FIRM:
TESTIMONIAL: Compassionate and supportive staff at Stowe Family Law offer an outstanding service. I was so lucky to be recommended to them. My solicitor, Mrs Phoebe Turner, supported me with great patience and sensitivity; she offered practical, intelligent solutions and held my hand every step of the way. You cannot put a price on your children's emotional and physical wellbeing and happiness. Phoebe understands this and, with her calm and positive demeanour, is wholly committed to providing a superb level of advice and support throughout the whole challenging ordeal. Stowe Family Law has made a life changing, very positive difference to my and my children's lives; I will be eternally grateful.
Phoebe Turner listened with patience and sensitivity. She suggested practical, intelligent solutions, gave me confidence and support. Phoebe is committed to ensuring you receive the best advice and support at all times. I would recommend her to anyone needing professional legal representation. In addition, she has a wide network of contacts including mediators, barristers, etc. Stowe Family Law has made a life-changing, very positive difference to me and my children's lives. I will be forever grateful.
---
CLIENT:
COMPANY/FIRM:
TESTIMONIAL: Gavin Scott and his team have been exceptionally helpful thus far in the proceedings. I appreciate greatly that he was not intimidated by an international divorce. Gavin's calm demeanour, knowledge of the law and depth of understanding of domestic abuse have given me great confidence. Gavin's experience allows him to cut through to the point, helping me to focus on each step at a time.
Each team member with whom I have come in contact at Stowe Family Law has provided excellent customer service and empathy while I find myself in a very difficult situation.
---
CLIENT:
COMPANY/FIRM:
TESTIMONIAL: As ever, wonderful to work with Alice Wightman at Stowe. Impeccable preparation and being part of a real legal team always results in the best service for the client.
At a very distressing time, Alice Whitman was fantastic and professional throughout our discussion. She really put me at ease, but with clear and concise about all possible outcomes and scenarios. I would definitely recommend.
---
CLIENT:
COMPANY/FIRM:
TESTIMONIAL: I would be very happy to recommend Stowe Family Law to anyone who needed a good family lawyer. Sarah Jane was extremely helpful, professional and supportive during my long drawn out divorce. So, thank you Sarah Jane for being there with your team and wish you well in the future.
I cannot thank Sarah Jane Lenihan enough for her tireless efforts in my case.  She went above and beyond her call of duty and got me the right result. Her attention to detail and commitment to my cause was second to none and I am reaping the benefits of all her hard work. Thank you so much Sarah Jane!
5 Stars is not enough. I engaged Stowe Family Law to deal with a family matter. Sarah Jane was the ultimate professional, compassionate, knowledgeable, efficient and honest. It is rare to find someone in any field that is so passionate about what they do and I would have no hesitation in recommending Stowe but specifically Sarah Jane to anyone needing family law help. Thank you and well done
---
CLIENT:
COMPANY/FIRM:
TESTIMONIAL: Having received a devastating blow that my ex-wife was planning to relocate with our daughter I researched lawyers and as soon as I spoke to Rebecca (Calden Storr) her calm, professional and reassuring nature made the decision to pick Stowe Family Law easy. Rebecca held our hand throughout the process and I can't recommend her highly enough. She explains everything in simple terms so we fully understood everything happening and her advice was second to none. As a father you are sometimes made to feel like the underdog but Rebecca never did this and reassured me that we had a good case. Most importantly we achieved an end result that reflected our daughters wishes and meant that my time with her has increased to shared care. My partner and I couldn't be happier. Thank you.