Osborne Clarke > Milan, Italy > Firm Profile
Osborne Clarke
Offices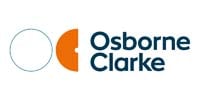 Osborne Clarke
CORSO DI PORTA VITTORIA, 9
20122 MILAN
Italy
Osborne Clarke > The Legal 500
Rankings
The team at
Osborne Clarke
is proficient in handling contentious data protection issues and has extensive expertise in cyber-security and major data breaches. It is also sought after to assist international clients with cross-border data protection mandates.
Gianluigi Marino
heads the department and advises clients on compliance programmes, big data and outsourcing and cloud issues.
Marialaura Boni
has experience of advising on access requests.
Antonio Racano
is often engaged in assisting clients in the establishment and implementation of compliance programmes focused on data protection and privacy.
Osborne Clarke
's practice acts for international life sciences sector companies, and has particular experience in advising generic drug producers on issues including substitution list inclusion and marketing authorisations . Other notable specialisms are public tenders and medtech issues. The team is led by
Maria Grazia Medici
, whose practice includes challenges to marketing authorisations, and 
Federico Ferrara
's IP transactions practice includes licensing, partnering, and cooperative R&D and drug supply matters. At of counsel level,
Carlos Suarez
 has substantial experience in acting for life sciences companies, while
Sabrina Maiello
, 
Marialaura Boni
 and
Giulia Verusio
 are the senior associates to note
.
With particular experience in the music sector, the department at
Osborne Clarke
represents significant, as well as smaller, music publishers and recording companies. The practice's key strengths also lie in the advertising and marketing, audio-visual media and broadcasting industries, and in assisting large-scale publishers and developers of interactive entertainment.
Gianluigi Marino
leads the department and excels in data protection and privacy law and is seasoned in internet law. Senior lawyer
Antonio Racano
supports regional and global businesses on issues pertaining to e-commerce, data protection, information technology and consumer rights mandates.
Osborne Clarke
's experienced Italy team is particularly experienced in financial services regulatory work involving fintech and crowdfunding, along with other novel financial products. It regularly advises challenger banks and financial services providers on the regulatory licences required to establish crowdfunding platforms, consumer credit matters, MiFID2 and AIFMD license applications, and liaising with Italy's regulatory authorities.
Sofia Caruso
 and
Umberto Piattelli
 left the firm in September 2022.
Osborne Clarke
's Italy practice is experienced in anti-competitive behaviour proceedings, such as investigations into cartels and abuses of dominant position. It also assists with private enforcement work, merger filings, and matters where competition law and IP issues overlap. In Rome, national and EU antitrust law specialist
Enrico Fabrizi
 is '
one of the best antitrust lawyers in Italy
', while
Valeria Veneziano
and
Angelo Molinaro
are the senior associates to note.
Osborne Clarke
's energy team advises on large and innovative renewables projects across Italy. Its experience covers photovoltaic, biogas, energy-from-waste, and geothermal plants. The firm also has strong solar power and water sector credentials.
Riccardo Roversi
heads up the corporate and M&A team;
Giovanni Penzo
is a specialist in the waste-to-energy and water sectors; and
Giorgio Lezzi
is Italian infrastructure services and public law leader. Carlo Gioffrè left the firm.
The department at
Osborne Clarke
acts for domestic and international retailers, luxury brands and high street retailers in disputes and handles real estate and IP work. The practice is renowned for its expertise in consumer law and product marketing and advertising issues.
Angelo Molinaro
is proficient in completion matters, consumer law and unfair commercial practices; he frequently advises international companies on e-commerce mandates, and represents companies in proceedings before the European Commission and the Italian Antitrust Authority.
Osborne Clarke
's Italy practice is active in the mid-market real estate space. The group is co-led by
Simone Monesi
, who is experienced in advising investors, and project development specialist
Sara Miglioli
. The department additionally features real estate finance expert
Andrea Pinto
;
Antonio Fugaldi
, who advises borrowers, lenders and investment funds; and
Giorgio Lezzi
, an experienced administrative and zoning law practitioner. Senior lawyer
Roberto Salis
 assists with real estate developments.
Osborne Clarke
 is reputed for assisting companies and their directors in insolvency procedures and corporate restructurings. The head of the restructuring team,
Filippo Canepa
, is an '
outstanding expert'
in ensuring the preservation of business continuity, advising medium-sized companies in the manufacturing, energy, and automotive sectors.
Federica Greggio
specialises in all aspects of restructuring and debt finance, while
Barbara Schiavo
 has expertise in negotiated settlements.
Under the leadership of
Giorgio Lezzi
,
Osborne Clarke
has built a strong public law department since 2019, which caters to national and international clients. The firm handles a wide range of public law matters, from assistance with public tenders and procedures to supporting public entities in regulatory compliance issues, through to procurement-related litigation. The team stands out for handling cutting-edge circular economy matters.
Osborne Clarke
's Italian borrower-side practice routinely advises investment funds and private equity houses on the acquisition of companies and real estate assets. Banking and finance head
Andrea Pinto
is an expert in real estate, project and acquisition finance, and restructuring.
Federica Greggio
and
Antonio Fugaldi
provide additional partner-level support.
Osborne Clarke
's practice is well known for advising Italian banks that are active in real estate sector-related lending. It also advises on syndicated lending, and acquisition, leveraged and project finance.
Andrea Pinto
's practice includes commercial and industrial debt transactions, while
Federica Greggio
focuses on debt finance and restructuring.
The team at
Osborne Clarke
is focused on public and private M&A transactions within the mid-market, often working in close tandem with colleagues in the UK, France, Spain, Germany, the US and China, among other locations. Its industry expertise is far-reaching and includes digital business, private equity, energy, utilities, life sciences, healthcare, manufacturing, leisure and retail.
Riccardo Roversi
is an expert in respect of renewable energy-related M&A, also routinely advising on joint ventures and commercial agreements within the automotive and transport sectors; he co-leads the team with
Giuliano Lanzavecchia
, who has a track record in turnarounds and corporate and debt restructuring.
Through local expertise backed up by an international network,
Osborne Clarke
's dispute resolution department is geared to handle both domestic and multinational matters. Led by
Federico Banti
, the team acts in all types of commercial disputes, including litigious media, life science and healthcare, financial services, energy and utilities, IT and real estate matters. Senior associate
Federico M Ferrara
 provides expertise in corporate and bankruptcy-related litigation.
Osborne Clarke
's employment team provides a full-service offering on the Italian and international labour law landscape with strong expertise in dismissals, restructuring, reducing of workforce, winding up, and outsourcing. Key industries include energy, in particular alternative energy, healthcare and life sciences, digital business, real estate, and financial services. Most notably, the team, including 
Giuliana Caira
, has advised on new forms of employment deriving from the gig-economy.
Pietro Scianna
was a new arrival in April 2023 from Gatti Pavesi Bianchi Ludovici. Stefano Lava left the firm.
Osborne Clarke
's IP department specialises in advising companies within the music and entertainment industries. The firm is instructed by giants of the sectors, including Sony Music Entertainment and Opera Co-Pro, assisting them with copyright and advertising issues.
Federico M Ferrara
has expertise in trade mark and patent infringement, while senior associate
Marialaura Boni
and associate
Alessandra Corigliano
are also standout names.
Osborne Clarke >
Firm Profile
The firm: Osborne Clarke is a fast-growing international legal practice, with more than 800 lawyers working across Europe, Asia and the US. The team offers a high-quality joined-up service for multi-jurisdiction work, focused on getting commercial results for the client. Osborne Clarke's legal expertise is underpinned by its in-depth knowledge of seven key industry sectors: digital business; energy and utilities; financial services; life sciences and healthcare; real estate and infrastructure; retail; and transport and automotive. For businesses in these sectors, Osborne Clarke not only offers a full range of legal services, but uses its sector knowledge to provide insights that help clients take effective action at the right time.
Osborne Clarke is recognised for its unstuffy culture, which means that clients experience strong relationships and a consistently approachable, easy-to-understand style no matter where they are based.
Osborne Clarke's four Italian offices, in Milan, Rome, Brescia and Padua, offer clients expert advice on all business issues, including transactions, litigation, employment and tax. The team has a deep understanding of a range of industry sectors, including digital business, energy and utilities, life sciences, retail and transport and automotive. Osborne Clarke is recognised as a leading adviser to the Italian renewable energy sector.
Areas of practice: Osborne Clarke delivers a full range of legal services in the context of clients' industry sectors, with a particular focus on digital business, energy and utilities, financial services, life sciences and healthcare, real estate and infrastructure, retail, and transport and automotive.
Commercial: the team advises clients on the contracts that underpin their business as well as day-to-day issues, from outsourcing, expanding sales networks, IP, procuring goods and services to checking advertising compliance.
Competition and antitrust: the team covers every aspect of competition law for corporate clients across different industrial sectors. Services include compliance programmes, audits, antitrust proceedings and notifications of concentration to the national authority and the European Commission. It also advises on consumer protection matters, misleading advertising as well as in regulatory issues (particularly in the audiovisual and energy sectors).
Corporate: Osborne Clarke advises at every stage of company development across all corporate issues, from equity and debt fundraisings, to M&A, IPOs and JVs. OC also advises on the establishment of compliant and efficient governance structures.
Dispute resolution: Osborne Clarke's disputes team resolves complex, high-value disputes across a wide range of jurisdictions. Services include early-stage strategic input, representing clients in court proceedings, international arbitration, mediations and regulatory investigations.
Employment: practical, day-to-day support covers the full range of employment issues from recruitment and employee incentive schemes to dismissal, risk management and reputational issues. The team is an acknowledged leader in defending employers on high-profile litigation claims, TUPE and reorganisation issues.
Financing and lending: Osborne Clarke provides a specialist service for banks, lenders, businesses and sponsors, advising across the range of finance options, from debt financing to equity fundraisings and crowdfunding. The team delivers high-quality risk management in a commercially appropriate way.
Restructuring and insolvency: whether it's tax debt restructurings, insolvency proceedings or dispute resolution, the team works with banks and businesses in financial difficulty to, where possible, rescue businesses by maximising realisations for stakeholders while also mitigating risk.
Tax: Osborne Clarke's pan-European team of tax specialists resolves taxation issues and finds tax solutions for transactions and other company and group structuring. Their aim is to make sure that clients only pay their fair share of tax.
Main Contacts
| Department | Name | Email | Telephone |
| --- | --- | --- | --- |
| Banking & Finance | Andrea Pinto | | |
| Banking and finance regulatory | Nunzia Melaccio | | |
| Commercial | Sara Miglioli | | |
| Competition and antitrust | Enrico Fabrizi | | |
| Corporate | Giuliano Lanzavecchia | | |
| Dispute resolution | Federico Banti | | |
| Employment | Pietro Scianna | | |
| Energy and utilities | Riccardo Roversi | | |
| Intellectual property | Federico M Ferrara | | |
| Life sciences and healthcare | Maria Grazia Medici | | |
| Public & Administrative law | Giorgio Lezzi | | |
| Real estate | Simone Monesi | | |
| Restructuring and insolvency | Filippo Canepa | | |
| Tax | Claudio Grisanti | | |
| Tech, Media & Comms | Gianluigi Marino | | |
Lawyer Profiles
| Photo | Name | Position | Profile |
| --- | --- | --- | --- |
| | Federico Banti | Federico has accrued wide-ranging experience advising businesses in dispute resolution both in… | View Profile |
| | Filippo Canepa | For over 20 years Filippo's work in the field of insolvency has… | View Profile |
| | Enrico Fabrizi | Enrico is an internationally recognised expert in Italian and European competition law.… | View Profile |
| | Federico M Ferrara | Federico Ferrara has over 25 years' experience in Intellectual Property law, acquired… | View Profile |
| | Antonio Fugaldi | Antonio assists clients across a wide range of banking and restructuring matters,… | View Profile |
| | Cristina Gabardi | Cristina is a corporate and commercial lawyer, who has achieved outstanding expertise… | View Profile |
| | Federica Greggio | Federica has, from the outset, played a fundamental role in Osborne Clarke:… | View Profile |
| | Claudio Grisanti | Claudio specialises in tax law and offers extensive experience in all areas… | View Profile |
| | Giuliano Lanzavecchia | Giuliano is a key point of reference in M&A and Private Equity… | View Profile |
| | Giorgio Lezzi | Giorgio represents a reference point in the Italian infrastructure services sector, also… | View Profile |
| | Gianluigi Marino | Gianluigi represents a leading voice in the ambit of digital transformation –… | View Profile |
| | Nunzia Melaccio | Nunzia has practised financial services and banking law since 2000 and heads… | View Profile |
| | Sara Miglioli | In addition to being a transaction lawyer dealing with all corporate and… | View Profile |
| | Simone Monesi | Simone has a comprehensive understanding of Urban Dynamics transformations, grounded in his… | View Profile |
| | Giovanni Penzo | Giovanni is an expert in corporate and commercial law, advising Italian and… | View Profile |
| | Andrea Pinto | Andrea Pinto has worked for leading global law firms and finance institutions,… | View Profile |
| | Riccardo Roversi | Riccardo's career with Osborne Clarke has taken him all the way from… | View Profile |
| | Pietro Scianna | Pietro has in-depth and diverse experience in all areas of labour law:… | View Profile |
| | Alessandro Villa | Alessandro Villa, a specialist in company and commercial law, has been a… | View Profile |
Staff Figures
Number of lawyers : 800+
Languages
Dutch English French German Italian Spanish
Other
Other offices : Amsterdam Other offices : Barcelona Other offices : Berlin Other offices : Bristol Other offices : Brussels Other offices : Busto Arsizio Other offices : Cologne Other offices : Hamburg Other offices : Hong Kong Other offices : London Other offices : Madrid Other offices : Munich Other offices : New York Other offices : Padua Other offices : Paris Other offices : Rome Other offices : San Francisco Other offices : Silicon Valley Other offices : Thames Valley Other offices : Zaragoza