KPMG Law in Kazakhstan > Aturay, Kazakhstan > Firm Profile
KPMG Law in Kazakhstan
Offices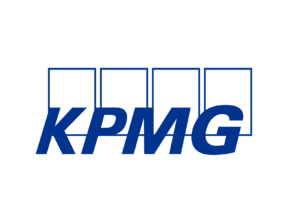 KPMG Law in Kazakhstan
River Palace Building
55, Aiteke bi Str.
Aturay
Kazakhstan
KPMG Law in Kazakhstan > The Legal 500
Rankings
At KPMG Law in Kazakhstan, corporate and M&A matters form a considerable share of the team's workload. Recent work has involved advising on asset and share purchase transactions, corporate and operational restructuring matters, and due diligence reviews. Almaty-based Alexey Abramov and Astana-based Assel Meiramgaliyeva head the firm's practice in Kazakhstan, which forms part of the wider network comprising Armenia, Georgia, Azerbaijan, and Uzbekistan.
Practice head(s):
Alexey Abramov; Assel Meiramgaliyeva
Other key lawyers:
Yekaterina Kuzmina; Bakdaulet Imanbayev; Satzhan Mukatayev
Key clients
Zerde National Infocommunication Holding Joint Stock Company
COFCO International Netherlands B.V.
LOCOTRANSKZ LLC
VNV Global Ltd.
Chelyabinsk Zinc Plant Joint Stock Company
Universal Energy Co Ltd.
Diversity
Diversity has been an important part of KPMG culture since its establishment in Kazakhstan, starting with the 1996.
KPMG Law is committed to recruiting, developing, retaining and promoting talented lawyers and staff with diverse backgrounds and experiences. At KPMG, diversity encompasses a variety of characteristics, lifestyles and perspectives; including race, ethnicity, national origin, religion, gender, age, education, disability, socio-economic status, family and marital status. We firmly believe that our inclusive environment is essential to both the quality of our client service and the personal satisfaction of our lawyers and staff. The result of our commitment is a team of lawyers and staff who are diverse as individuals but unified by our enthusiasm for serving our clients through the practice of law in our communities.
We recognize that a diverse team makes us stronger and more effective. Diversity is not just a business practice; it reflects who we are, individually and as a firm, and how we live our lives outside of the workplace. Our leadership role in diversity within the legal community requires us to not only support diversity within our firm but to also promote the principles of diversity in the communities in which we live.
In terms of hiring, we strive to find innovative and creative ways to expand our candidate pool of diverse students in connection with our recruiting efforts. For instance, time to time, we do lecturing in various universities, thereby interesting students in our firm.
Once hired, we work to ensure that all lawyers are supported and encouraged to grow by participating actively on cases. We want our lawyers and staff to feel part of the team on day one. We also survey our lawyers twice a year to identify the experience they have attained during that period of time and to ensure that each obtains development opportunities and case responsibilities commensurate with her or his level.
We also have a mentorship program, which means every lawyer has its mentor, who supports, advises, directs and evaluates performance. This helps lawyers to feel supported and developed in the right direction.
Well-being of our lawyers and staff is very important for us. Thus, we arrange diverse health and entertainment programs, f.e. yoga classes and running marathons.
Every member of the KPMG Law accepts responsibility for and does his or her part to fulfill our firm's commitment to equity. We want all of our lawyers and staff to feel that our firm is a place where they are appreciated for the diverse talents and points of view that they bring to our team, and that they are treated with consideration and respect.
Client Testimonials
CLIENT: Javier Corredor
COMPANY/FIRM: Naturgy Engineering S.L.
TESTIMONIAL:
'KPMG Tax and Advisory LLC has been responsible for the provision of tax and legal advisory services and assistance with corporate action of Naturgy Branch in Kazakhstan in connection with its re-registration, change of legal address, tax compliance services.
We have had a professional relationship with KPMG for recent years, during which time they helped us with various aspects of corporate, labour, tax issues.
In course of providing tax and legal services, KPMG has confirmed its reputation as a team of highly skilled, knowledgeable and pro-active tax and legal professionals with expertise in all areas in Kazakh legislation.
Their professionalism, reliability and knowledge of the challenges of doing business in Kazakhstan make them stand out. So, it is without hesitation that Naturgy recommends KPMG to anyone seeking tax and legal advisory services in Kazakhstan.'
---
CLIENT: N.J.Bridgen (Chief Executive Director)
COMPANY/FIRM: Ferro Alloy Resources Limited
TESTIMONIAL:
'We should like to note the deep expertise, practical approach and good understanding of our objectives that KPMG Tax and Advisory LLC (Legal Department) brought to the project, as well as acting within tight deadlines.
Ferro-Alloy Resources Limited is satisfied with the outcomes of the services provided and thanks KPMG Kazakhstan for the work performed and its collaboration.'
---
CLIENT: Tao Zhicheng (General Director)
COMPANY/FIRM: Eneverse Kunkuat LLP
TESTIMONIAL:
'KPMG professionals demonstrated full understanding of the project, rendered professional and quality legal services, expressed effective cooperation and availability of a significant experience related to the legal services performance.
We assess collective experience of KPMG Tax and Advisory LLC as a professional legal team with good communicative skills, appropriate understanding what the client needs and having the competent, experienced and practicing Partner, Managers and Associates.'