Firm Profile > Ioannis Giannidis Law Firm > Athens, Greece
Ioannis Giannidis Law Firm
Offices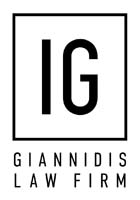 Ioannis Giannidis Law Firm
19 LYKAVITTOU STREET
10672 ATHENS
Greece
Ioannis Giannidis Law Firm > The Legal 500
Rankings
Praised as 'extremely reliable' and 'very experienced', Ioannis Giannidis Law Firm is widely acclaimed for its expertise in fraud and corruption cases, with particular strength in handling criminal cases with a political or VAT component. Practice head Ioannis Giannidis is a 'top practitioner' in the field, with an extensive track record in representing foreign banks and other multinationals in financial crime, breach of trust, money laundering and corporate criminal liability matters. Also of note is Panagiotis Koureleas; he 'inspires confidence' through his ability to 'think proactively'.
Practice head(s):
Testimonials
'The Firm is very responsive and client orientated and efficient.'
'Giannis Giannidis has very sound academic capabilities in his capacity as Professor at the University of Athens and a broad overview and practical experience in white collar crime matters.'
'Panagiotis Koureleas is a valuable colleague and very experienced in this area.'
'Mr. Giannidis is fairly & undisputedly considered as the top practitioner in his practice. However and most importantly, this is not an outcome of his impressive academic credentials as a Professor of Athens' Law School, but is based on his profound proficiency, tremendous and unparalleled case track record.'
'Mr. Panagiotis Koureleas role was also paramount. He is considered by the market as a top tier criminal law practitioner with in depth and hands on knowledge on these matters and also personal participation in high profile cases with impressive positive results.'
'The team is extremely reliable, quick in answering to questions, very experienced and capable to provide complete and clear advice on the most complex matters.'
'Professor Giannidis, the managing partner of the firm, is the counsel every client would want to work with: extremely knowledgeable, calm and patient, he is able to explain the most complex thing with clarity, leaving the client confident that a solution will be found (which afterwards comes out to be true). He quickly identifies the issues and shows the various options to the client, guiding him through the many pros and cons.'
'To my view, Ioannis Giannidis Law Firm is the best law firm in Greece for corporate criminal law and white collar crime. They are specialised corporate criminal lawyers combining in a unique way their criminal law expertise with a deep understanding of the corporate environment.'
'Their advice to us is always practical, business oriented and to the point, making them excellent interlocutors for in-house peers. Last but definitely not least, they manage to be always very responsive despite their workload. It is a practice I can trust and rely on.'
'Prof. Ioannis Giannidis, a brilliant criminal law mind and a renowned professor with vast experience and knowledge on the sector and a unique ability to see the bigger picture.' 
'Panagiotis Koureleas; he inspires confidence, is fully updated on his field of expertise, an excellent litigator, very responsive and with a charisma to think proactively and in a practical way.'
Key clients
Fraport Greece
Trans Adriatic Pipeline AG
Heracles Group of companies
Hellenic Republic Asset Development Fund
Hellenic Corporation of Assets and Participations
Wind Hellas Telecommunications
Public Properties Company SA
Air Liquide Hellas
Unicredit Bank AG
VTB Capital
Piraeus Bank
Bank of Cyprus
Eurobank
Motoroil
Avinoil
DEPA public gas corporation
Imerys
Temes SA
Aegean Motorway
Regency Entertainment SA
Ioannis Giannidis Law Firm >
Firm Profile
Ioannis Giannidis Law Firm was founded by Ioannis Giannidis, Professor Emeritus of Criminal Law and Penal Procedure, Faculty of law, University of Athens.
It is a leading law firm in white-collar criminal cases and corporate criminal liability, combining consulting and criminal litigation.
The Firm is one of the first choices of leading multinationals and top tier international law firms and has a well- deserved reputation among the in-house counsels of companies which undertake major projects in Greece.
The list of clients includes leading greek and foreign financial institutions and funds, companies active in the area of construction, heavy industry, concession, airports, shipping, aviation, telecommunication, technology, informatics, energy, health, pharmaceutics, nutrition and media.
The Firm efficiently undertakes the overall handling of corporate criminal cases, representing directors and executives in criminal trial hearings, and providing advice to multinationals on their day to day activity.
In the last three decades the firm has represented clients in almost all major financial criminal cases in Greece (fraud, corruption etc). It stands out for its efficiency in handling major criminal tax cases related to tax/VAT assessments raised against multinationals in Greece and it is also known for its unparalleled experience in handling delicate criminal matters for Banks and financial institutions for over 30 years.
Main Contacts
| Department | Name | Email | Telephone |
| --- | --- | --- | --- |
| White-collar crime (fraud, corruption, breach of trust/misappropriation etc), Corporate criminal liability, Tax criminal Law, Money Laundering, Criminal negligence, Competition (criminal aspects), Crimes against cultural inheritance, International/European Arrest Warrant/Mutual Assistance | Ioannis Giannidis/Founder and Managing Partner | igiannidis@iglawfirm.gr | +302103609483, +302103628061 |
| White-collar crime (fraud, corruption, breach of trust/misappropriation etc), Tax criminal Law, Money Laundering, Crimes against cultural inheritance, International/European Arrest Warrant/Mutual Assistance | Natasha Kaisari/Partner | nkaisari@iglawfirm.gr | +302103609483, +302103628061 |
| Corporate criminal liability, Criminal negligence, Environmental offences (criminal aspects), Labour (criminal aspects), Competition (criminal aspects) | Panagiotis Koureleas/Partner | pkoureleas@iglawfirm.gr | +302103609483, +302103628061 |
| Environmental offences (criminal aspects), Labour (criminal aspects) | Ioanna Korbi/Associate | ikorbi@iglawfirm.gr | +302103609483, +302103628061 |
Lawyer Profiles
| Photo | Name | Position | Profile |
| --- | --- | --- | --- |
| | Mrs Natalia Chrysagi-Zourenko | OF COUNSEL | View Profile |
| | Mr Ioannis Giannidis | Professor Emeritus of Criminal Law and Criminal Procedure, School of Law, National… | View Profile |
| | Mrs Anastasia Kaisari | Partner | View Profile |
| | Mrs Ioanna Korbi | Associate | View Profile |
| | Mr Panagiotis Koureleas | Partner | View Profile |
Staff Figures
Partners : 3 Associates : 3
Languages
Greek English German French Russian
Legal Briefings
Greece's new breach of trust offence: key issues for boards

'Breach of trust', an equivalent to 'Untreue', 'abus de confiance' or 'abuse of position', is a typical white-collar crime in Greece and the main source of criminal liability risk for the boards of directors (BoDs), CEOs and other officers holding a position of trust within a corporation. Hence, the recent amendments to the actus reus …
Top Tier Firm Rankings
Firm Rankings