Ioannis Giannidis Law Firm > Athens, Greece > Firm Profile
Ioannis Giannidis Law Firm
Offices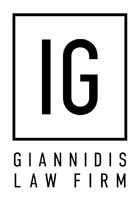 Ioannis Giannidis Law Firm
19 LYKAVITTOU STREET
10672 ATHENS
Greece
Ioannis Giannidis Law Firm > The Legal 500
Rankings
Ioannis Giannidis Law Firm
 has an excellent record in white-collar crime cases and matters concerning corporate criminal liability. It acts for a wide variety of clients, including companies active in the construction, shipping, aviation, telecommunications, health and pharmaceuticals industries. Practice head 
Ioannis Giannidis
 has expertise in criminal tax cases, and matters involving misappropriation in the private and public sectors, as well as embezzlement cases.
Panagiotis Koureleas
 is another key individual.
Testimonials
'Unlike many criminal lawyers, they have an excellent understanding of legal issues surrounding large corporations, their management personnel and clients, including white collar crime.'
'Although there are a couple of other good criminal lawyers dealing with white collar crime, IG law firm is in reality the only highly specialized law firm with the necessary depth to fully support big commercial and industrial companies in their cases that may have criminal aspects both in terms of advice and in cases of litigation.'
'I don't believe Prof. Giannidis needs any introduction, since we are talking about one of the most senior criminal lawyers in Greece in general. Panagiotis Koureleas is an exceptional criminal lawyer, obsessed with details and preparation of the case, that at the end of the day will make a difference before the bench. In many cases we worked together he managed to convince the Public Prosecutor to dismiss charges without submitting the case to the Court, against all odds. Very intelligent and a natural born litigator.'
'They have deep technical knowledge of criminal law and all kinds of criminal proceedings in Greece, alongside a very strong business acumen. They package both in a corporate way that can be perfectly fit with multinational companies and international clients.'
'Excellence in performance, professionalism and statistically high positive results in Courts. Exceptional performance for Mr Giannis Giannidis and Mr Panagiotis Koureleas.'
'Partner professor Giannidis is the undisputed dean of Greek criminologists; he is very highly regarded by the judiciary, respected by his competitors and feared by the adversaries. His deep knowledge and experience, his exceptional politeness and eloquence combined with his practical, down-to-earth approach, makes him a first-class criminal lawyer.'
'Prof. Ioannis Giannidis, a brilliant criminal law mind and a renowned professor with vast experience and knowledge on corporate criminal law and white collar crime, who has a unique ability to see the bigger picture.'
'Panagiotis Koureleas, a person that business loves to work with. He is direct in his communication, inspires confidence, is fully updated on his field of expertise, an excellent litigator, very responsive with a charisma to think proactively and in a practical way. He has also a unique talent to explain complex criminal law issues in a comprehensive manner.'
Key clients
Imerys Bauxites Greece S.A.
PQH Unified Special Clearance S.A
Wind Hellas Telecommunications S.A.
ELAIS – Unilever
Fraport Greece
Trans Adriatic Pipeline AG
Heracles Group of Companies
Piraeus Bank
Hellenic Republic Asset Development Fund
Work highlights
Advised Fraport Greece on litigation and legal consulting for issues related to day to day activity.
Advised Trans Adriatic Pipeline AG in litigation and legal consulting for issues related to day to day activity.
Advised the Board of Directors of Piraeus bank in a time period which raised complex criminal law issues for banks, due to the extensive changes in Greek criminal law and Greek criminal procedure.
Ioannis Giannidis Law Firm >
Firm Profile
Ioannis Giannidis Law Firm was founded by Ioannis Giannidis, Professor Emeritus of Criminal Law and Penal Procedure, Faculty of law, University of Athens.
It is a leading law firm in white-collar criminal cases and corporate criminal liability, combining consulting and criminal litigation.
The firm is one of the first choices of leading multinationals and top tier international law firms and has a well- deserved reputation among the in-house counsels of companies which undertake major projects in Greece.
The list of clients includes leading Greek and foreign financial institutions and funds, companies active in the area of construction, heavy industry, concession, airports, shipping, aviation, telecommunication, technology, informatics, energy, health, pharmaceutics, nutrition and media.
The firm efficiently undertakes the overall handling of corporate criminal cases, representing directors and executives in criminal trial hearings, and providing advice to multinationals on their day to day activity.
In the last three decades the firm has represented clients in almost all major financial criminal cases in Greece (fraud, corruption etc). It stands out for its efficiency in handling major criminal tax cases related to tax/VAT assessments raised against multinationals in Greece and it is also known for its unparalleled experience in handling delicate criminal matters for banks and financial institutions for over 30 years.
Main Contacts
| Department | Name | Email | Telephone |
| --- | --- | --- | --- |
| White-collar crime (fraud, corruption, breach of trust/misappropriation etc), Corporate criminal liability, Tax criminal Law, Money Laundering, Criminal negligence, Competition (criminal aspects), Crimes against cultural inheritance, International/European Arrest Warrant/Mutual Assistance | Ioannis Giannidis/Founder and Managing Partner | igiannidis@iglawfirm.gr | +302103609483, +302103628061 |
| White-collar crime (fraud, corruption, breach of trust/misappropriation etc), Tax criminal Law, Money Laundering, Crimes against cultural inheritance, International/European Arrest Warrant/Mutual Assistance | Natasha Kaisari/Partner | nkaisari@iglawfirm.gr | +302103609483, +302103628061 |
| Corporate criminal liability, Criminal negligence, Environmental offences (criminal aspects), Labour (criminal aspects), Competition (criminal aspects) | Panagiotis Koureleas/Partner | pkoureleas@iglawfirm.gr | +302103609483, +302103628061 |
| Environmental offences (criminal aspects), Labour (criminal aspects) | Ioanna Korbi/Associate | ikorbi@iglawfirm.gr | +302103609483, +302103628061 |
| White-collar crime (fraud, corruption, embezzlement etc.), Corporate criminal liability, money laundering, European Arrest Warrant, Extradition, Mutual Assistance | Dimitrios Voulgaris/Associate | dvoulgaris@iglawfirm.gr | +302103609483, +302103628061 |
| Environmental offences (criminal aspects), Data protection (criminal aspects), White-collar crime | Nikolaos Ganiaris/Associate | nganiaris@iglawfirm.gr | +302103609483, +302103628061 |
Staff Figures
Partners : 3 Associates : 4
Languages
Greek English German French
Legal Briefings
Greece's new breach of trust offence: key issues for boards

'Breach of trust', an equivalent to 'Untreue', 'abus de confiance' or 'abuse of position', is a typical white-collar crime in Greece and the main source of criminal liability risk for the boards of directors (BoDs), CEOs and other officers holding a position of trust within a corporation. Hence, the recent amendments to the actus reus …