Firm Profile > RANDA HAVEL LEGAL > Prague, Czech Republic
RANDA HAVEL LEGAL
Offices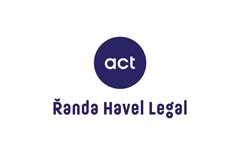 RANDA HAVEL LEGAL
TRUHLÁRSKÁ 13-15
110 00 PRAGUE 1
Czech Republic
RANDA HAVEL LEGAL > The Legal 500
Rankings
RANDA HAVEL LEGAL >
Firm Profile
The firm: Established by Martin Randa and Jan Havel, RANDA HAVEL LEGAL is a Czech law firm operating on the market since 2006.
RANDA HAVEL LEGAL provides high-quality legal services to Czech as well as foreign companies, entrepreneurs, private entities and public institutions. Based on its detailed knowledge of the Czech legal environment and domestic market, as well as its lawyers' extensive experience with international transactions, RANDA HAVEL LEGAL offers its clients comprehensive legal services in all fundamental areas of law.
RANDA HAVEL LEGAL's aim is to always give its clients the exceptional legal care they expect while making them feel secure, successful and respected.
The firm listens to its clients' needs, and drives its work with both passion and specialised insight into its clients' specific legal environments and broader strategies. It's this philosophy that RANDA HAVEL LEGAL brings to each and every case and client.
RANDA HAVEL LEGAL is one of the founding members of the international alliance ACT LEGAL. With more than 400 top lawyers, tax advisors and business experts, ACT LEGAL is the very first choice for top-level legal service at both the local and international level. Thanks to ACT LEGAL, both domestic and foreign individuals have the opportunity to get legal support throughout the whole of Europe.
Areas of practice: Six core practice groups (corporate and M&A, banking and finance, energy, dispute resolution, real estate and construction, and TMT) form the pillars of the firm's legal services in different areas of law.
M&A: RANDA HAVEL LEGAL has extensive experience of structure proposals and completion of transactions to acquire or sell shares in companies, plants or parts thereof or any other transactions to change the owner of the identified property of companies or natural persons. RANDA HAVEL LEGAL also provides comprehensive legal services in the area of corporate law, especially during establishment, administration and management of commercial corporations, regardless of their legal form.
Banking and finance: RANDA HAVEL LEGAL provides legal services to leading banking and financial institutions, corporations and other subjects on the side of both debtors and creditors during the provision of acquisition, working capital and/or investment loans and related security.
Energy: RANDA HAVEL LEGAL is one of the few Czech law firms that provides regular, long-term comprehensive legal services in all segments of the energy market, including construction of power engineering units for generating or processing electricity, thermal energy and gas and energy utilisation of waste. Jan Havel, head of the energy practice group, has participated in more than 100 complex investment and development projects in the energy sector as legal counsel in Europe, America and Asia.
Disputes: RANDA HAVEL LEGAL provides all the legal services associated with dispute resolution contracts or breach of the legal regulations. It always endeavours to first reach the quickest, most cost-effective amicable settlement. If no amicable solution is achieved, RANDA HAVEL LEGAL represents its clients in proceedings before the courts, in arbitration proceedings and during mediation. RANDA HAVEL LEGAL always proceeds with the greatest possible regard to protecting the client's interests and provides the client with the maximum amount of information concerning the course of the dispute.
Real estate, development, investment and construction: RANDA HAVEL LEGAL provides services to large development companies, lessors and leaseholders, individuals investing in real estate and construction companies. Its lawyers have extensive experience with comprehensive legal coverage of large commercial and residential development projects.
TMT: RANDA HAVEL LEGAL is one of the few Czech law firms that offers extensive experience and expertise in the area of personal data protection on the internet. Thanks to its lawyers' extensive experience in the area of TMT, the firm is able to provide high-quality legal services even in the case of non-traditional and innovative solutions with no backing in the appropriate legislation.
Main Contacts
| Department | Name | Email | Telephone |
| --- | --- | --- | --- |
| Mergers and acquisitions | Alois Satava | | +420222537500 |
| Competition and state aid | Martin Randa | | +420222537500 |
| Competition and state aid | Matyas Kuzela | | +420222537500 |
| Public contracts | Tomas Rydvan | | +420222537500 |
| Labour | Tomas Slaby | | +420222537500 |
| Labour | Lenka Droscova | | +420222537500 |
| Arbitration and litigation | Martin Randa | | +420222537500 |
| Arbitration and litigation | Ladislav Peterka | | +420222537500 |
| Real estate and development | Martin Randa | | +420222537500 |
| Real estate and development | Tomas Slaby | | +420222537500 |
| Environmental law and waste disposal | Martin Randa | | +420222537500 |
| Environmental law and waste disposal | Martin Randa | | +420222537500 |
| Corporate | Alois Satava | | +420222537500 |
| Corporate | Michal Palinkas | | +420222537500 |
| Banking and finance | Alois Satava | | +420222537500 |
| Banking and finance | Tomas Rydvan | | +420222537500 |
| Insolvency | Jan Havel | | +420222537500 |
| Insolvency | Alois Satava | | +420222537500 |
| Intellectual property | Jan Havel | | +420222537500 |
| Energy | Jan Havel | | +420222537500 |
| Energy | Tomas Rydvan | | +420222537500 |
| Trusts and clients' personal affairs | Alois Satava | | +420222537500 |
| Investment projects | Jan Havel | | +420222537500 |
| Investment projects | Tomas Rydvan | | +420222537500 |
| Regulatory | Matyas Kuzela | | +420222537500 |
| Personal data protection | Matyas Kuzela | | +420222537500 |
| Securities | Alois Satava | | +420222537500 |
| TMT | Tomas Rydvan | | +420222537500 |
Staff Figures
Number of lawyers : 29 at this office : 26
Languages
Czech English French German Russian Slovak
Memberships
ACT LEGAL Laworld
Other
Other offices : Pilsen
Top Tier Firm Rankings
Firm Rankings