Fisher Jones Greenwood LLP > Colchester, England > Firm Profile
Fisher Jones Greenwood LLP
Offices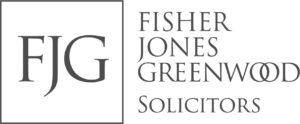 Fisher Jones Greenwood LLP
CHARTER COURT, NEWCOMEN WAY
COLCHESTER BUSINESS PARK
COLCHESTER
CO4 9YA
England
Fisher Jones Greenwood LLP > The Legal 500
Rankings
Fisher Jones Greenwood LLP
's well-regarded family team is led from Colchester by
Simon Osborn
 – he is hugely experienced and is known for his '
sound knowledge and pragmatic approach.'
The practice handles complex, high value financial remedy proceedings, private law children matters and also offers legal aid. The team, which is spread across five Essex offices, including Billericay and Chelmsford, prides itself on resolving cases for clients without the need to attend court, and is praised for being '
approachable and using clear language in all dealings
'. Other key names include
Charlotte Knappett
and
Rachel Earnshaw
.
Testimonials
'Simon Osborn has a sound knowledge of the law, a pragmatic approach, is extremely professional and efficient in all engagements and dealings with my case. I also liked his commitment to the firm's trainee solicitor programme – both trainees I dealt with were efficient, informed and diligent in their aproach.'
'Charlotte Knappett outlined my current situation clearly. She communicated very professionally but also with a sense of humour. My dealings with her team were always quick and professional.'
'Lisa O'Boyle has guided me through a truly terrible time in my life. She was always available and supportive.'
'Charlotte Knappett always seemed to go above and beyond to progress the case. The opposing side delayed a number of stages; Charlotte personally called the senior partners at the firm and sorted this all. She always made time at short notice to advise and support.'
'Communication was always very clear, and advice was succinct and reassuring.'
'Simon Osborn was there for me 24/7 for almost two years, sorting out a difficult divorce.'
'I asked FJG to act for me in my divorce. Charlotte Knappett was informative  and reassuring. Costs were outlined clearly.'
'The family team is extremely hardworking and conscientious. It works well and all members are helpful in handling your case or query efficiently. Great empathy and a pragmatic approach making a challenging time easier to handle.'
Known as a '
go-to firm for commercial litigation in Essex
',
Fisher Jones Greenwood LLP
's team is lauded for its '
ability to bring together different specialisms into an effective team for complex cases,'
and works on a range of disputes for corporate clients as well as individuals in sectors such as sport, media and energy. A key team member is firm CEO
Tony Fisher
, who regularly handles charity disputes; he is well supported by
Billy Smith
and
Joe Sandercock
at associate level. Former practice head
Bushra Elzubeir
 departed from the firm in May 2022.
Other key lawyers:
Testimonials
'Fisher Jones Greenwood is an excellent practice. Their litigation team is incredibly professional and exceedingly competent. They make acting for their clients very easy.'
'Billy Smith and his team are consistently really strong performers. They have excellent work and it is clear that their clients receive really good service.'
'Joe Sandercock is calm in the face of people in a heightened emotional state, and I value the fact he always gives me the unvarnished truth in conversation so that I can actually gauge matters.'
'Billy Smith communicates very well and provides prompt and helpful advice throughout any particular matter.'
'Billy Smith has a good grasp of his clients expectations and responds promptly to any issue.'
'Fisher Jones Greenwood has a very good reputation and is a go-to firm for commercial litigation in Essex and East Anglia. The firm is notable for its accessibility and user-friendliness. A particular strength is its ability to bring together different specialisms into an effective team for complex cases.'
Fisher Jones Greenwood LLP
's wills, life planning and probate team is led by the '
compassionate and practical'
Susanne Grimwade
, who divides her time between the firm's Colchester and Holland-on-Sea offices. She is a full member of the Society of Trust and Estate Practitioners and regularly handles complex estate administration, including notably high value matters. She works alongside deputy head
Andrea Godfrey
, who is praised for her '
supportive, kind and humane
' approach - she is based in Clacton-on-Sea and has particular expertise in advising elderly and vulnerable clients.
Testimonials
'The whole team, led by Susanne Grimwade, offer a kind and caring services, and it is obvious for all to see that clients feel at ease often at a time of personal distress.'
'A human approach with personal care and detail.'
'James Bird didn't mind me asking any questions and explained everything in terms I could understand. I felt he was holding my hand, guiding me through the very complex (for me) processes.'
'Andrea Godfrey is supportive and kind – a truly humane element in my experiences.'
'Susanne Grimwade and James Bird have both always been exceptional, always happy to help and are my go-to people when I need anything relating to wills. James has also personally written mine and my family's wills, and I wouldn't have trusted anyone else with such an important task. I trust James and the practice completely. He is incredibly professional but has the ability to instantly make you feel at ease and like you're just talking to a friend.'
'Susanne Grimwade has a compassionate and practical approach to matters.'
'Susanne Grimwade made the whole process of applying for probate and finalising my father's estate very easy and with minimal stress.'
'The practice offered a very personalised and compassionate service. The ability to use video links for meetings was invaluable.'
Work highlights
Acted as a professional attorney in relation to the administration of the financial affairs of an elderly lady with substantial assets. Liaising with her health and welfare attorney, ensuring her care fees were met whilst managing her portfolio of investments with the assistance ofher accountant and financial advisors.
The deceased died before she could sign her will so died intestate. The firm dealt with a deed of variation to achieve the deceased's wishes in accordance with her will, the rules of intestacy would have provided for the estate to pass to her estranged husband who had been provided for during lifetime by a deed of separation.
Acted on the administration of an estate after being appointed as executors. Liaising with overseas and charity beneficiaries and making necessary funeral arrangements and registration of death with the asset holders.
Fisher Jones Greenwood LLP
's
'very personable and friendly'
commercial property team handles a wide range of work with a particular focus on land development, transactional matters and leasehold enfranchisement and lease extensions – the practice also includes in-house town planning expertise. Clients are drawn from sectors including healthcare, farming, charity and facilities management. The team is led by the '
outstanding
'
Ellen Petersen
from Colchester, working with
Keeley Miller
and
Leon Pascal
in Chelmsford.
Other key lawyers:
Testimonials
'Ellen Petersen, who heads up the commercial property team, has always met deadlines and is extremely efficient.'
'I have dealt with this firm for many years and always found them excellent in providing clear and concise advice.'
'Prompt service, knowledgeable and always available.'
Fees are very fair. We were made to feel that our business mattered to them.'
'Ellen Petersen is one of the best individuals in the firm. To-the-point advice and a firm legal knowledge. Outstanding.'
'Very personable and friendly, whilst delivering an excellent service.'
'Always good advice, concise and accurate.'
Work highlights
Advised on sale of significant development land in Essex for £10.5m plus VAT subject to staggered finance arrangements.
Advised on corporate restructure involving significant asset transfer and lease surrenders to facilitate a split in business and ultimate share transfers.
Advised on the acquisition of commercial premises subject to occupational leases as transfer of a business as a going concern to enhance a commercial investment portfolio with value of £5.5m.
Led by firmwide CEO
Tony Fisher
,
Fisher Jones Greenwood LLP
's '
highly responsive and commercially aware'
team is particular active in the care, healthcare and IT sectors, acting for a range of mid-sized IT companies in the south east.
Leah Groves
 is active in the healthcare sector, leading the group's healthcare practice.
Ashton Carter
, who is praised for his ability to '
deliver a rapid response at short notice'
, handles both the corporate side of such acquisitions as well as elements of the property related to such transactions.
Other key lawyers:
Testimonials
'Highly responsive and commercially aware.'
'Ashton Carter is notably accessible and was able to deliver a rapid response at short notice.'
'Fisher Jones Greenwood is excellent. They have been at my side throughout my career, offering advice when needed. During the sale of my business, they understood what I needed from them and dealt with everything professionally and sensitively.'
'Ashton Carter gave us exceptional service. Nothing was too much trouble.'
Assisting longstanding domestic and international clients in the media and entertainment, industrial and e-commerce sectors, as well as individuals, the group at
Fisher Jones Greenwood LLP
in Colchester is skilled at advising on both contentious and non-contentious employment matters, as well as immigration related employment matters.
Tony Fisher
leads the team, which has seen growth further with the appointment of litigator
Aaron Pottle
, who joined the group in April 2021.
Under the leadership of
Ashlee Campbell
,
Fisher Jones Greenwood LLP
's '
professional, kind and friendly
' Colchester-based team has a particularly strong reputation for public law litigation and legal aid work, especially in relation to children in care, unaccompanied asylum-seeking children, and victims of trafficking. The practice has a close relationship with authorities and social services in Norfolk and Suffolk, and Campbell has litigation experience before both the immigration tribunals and the High Court.
Testimonials
'The team at Fisher Jones Greenwood are admirably efficient, thorough, and effective. They manage many complex and challenging cases where clients present with complex needs and complex histories, and navigate the challenges such cases present diligently and carefully. Their results reflect the commitment and acumen the team display. They are excellent.'
'Ashlee Campbell leads the team. She manages an extraordinarily diverse and extensive practice with poise. She is assiduous in her case preparation, and robust and compassionate when managing clients, depending on what the occasion and their needs demand. Her knowledge of the law and her judgement on merits are exemplary. She is a stand out practitioner.'
'Professional, kind and friendly.'
'Ashlee Campbell is simply outstanding. There are very few lawyers in the country as committed as well as expert in offering the highest quality representation to unaccompanied asylum seekers. Nothing is too much or too hard to do to advance her client's case – a matter not at all easy in the context of publicly funded asylum and immigration. Her clients are lucky to have her! Her team of paralegals and solicitors consistently produce the highest quality work under her guiding hand.'
'Ashlee Campbell always makes sure everything is in order and keeps us up to date on the application process.'
'Ashlee Campbell is a real leader of the team. She has broad expertise and is able to impressively manage a high workload as well as identify strengths and weaknesses quickly. The practice are able to work at all stages of a claim, including with local authorities, to obtain the best result.'
Key clients
Suffolk Social Services
Norfolk Social Services
Fisher Jones Greenwood LLP
's personal injury and medical negligence team is led by '
amazing
' associate solicitor
Rhian Lowe
, who is a member of The Association of Personal Injury Lawyers. She was joined in mid-2021 by disputes specialist
Aaron Pottle
, who also has expertise in injury and medical negligence matters. Recent work the team has handled have included cases concerning accidents at work, sexual abuse, road traffic accidents and complex clinical negligence claims.
Other key lawyers:
Testimonials
'I've found FJG to be very professional and helpful and informative throughout the process of my claim. Keeping me updated at all times with any new progress.'
'Rhian Lowe is amazing. Keeps me informed and updated at at times. Very knowledgeable and helpful.'
Fisher Jones Greenwood LLP >
Firm Profile
Fisher Jones Greenwood Solicitors is a full-service firm offering legal services across multiple practice areas for both individuals and businesses. FJG also has a property planning and construction consultancy and solicitors who specialise in niche areas of law such as equity release, dental acquisitions, charity law and landlord and tenant.
The firm: Fisher Jones Greenwood Solicitors is the Essex law firm with deep-rooted ethical values and cast-iron integrity, committed to providing expert legal advice and exceptional client service. FJG's ethos is to work hard every day to make FJG the preferred choice for anyone requiring legal advice from a law firm with a conscience.
Respected by clients and peers alike, FJG are committed to giving back to the locality in which we work, truly wanting to make a difference for you, your business and our shared communities. Together, our employees are driven by a desire to build a law firm for future generations where clients continue to receive outstanding legal advice from a firm with strong ethics and approachable staff.
We also pride ourselves on being a vibrant, innovative and tech nimble firm, embracing new ways of working to enhance our clients' entire experience of legal services. However, you can rest assured that with more than 35 years' experience, FJG remains current in our thoughts and actions but a trusted, established firm.
You can trust FJG's 150 legal experts and support staff to be authoritatively reassuring, plain speaking and knowledgeable finding efficient and practical ways to help across a wide range of areas.
Types of work undertaken
Charities: the firm's lawyers have worked with the Charity Commission on behalf of clients and with the Charity Commission's policy unit. It is also a member of the Charity Law Association, an organisation at the cutting edge of influencing charity law and policy.
Commercial property: the team has significant scope and experience in dealing with all aspects of commercial real estate; from complex negotiations, right through to completion of all aspects of property-related transactional work.
Construction: the firm can advise the construction industry on all aspects of contentious and non-contentious construction work. Combining commercial property, planning and construction enables FJG to offer our clients the strength and depth of a full "end to end" commercialpProperty service.
Conveyancing: the team of solicitors and conveyancers offers a wealth of experience in handling house sales, purchases, leases and land transactions, dealing with around 6,000 transactions each year.
Corporate and commercial: the firm offers straightforward and commercially relevant advice and builds long-lasting relationships with clients, tailoring advice to support commercial strategies.
Dispute resolution: the team acts for a wide variety of clients in a cross-section of cases. It focuses on providing clients with the best service with an efficient, innovative and a proactive approach, allowing it to help clients achieve their desired outcomes with the minimum of costs.
Employment: the firm's employment lawyers can guide both businesses and individuals through the complexities of employment law regulations and help to avoid expensive and time-consuming disputes with their flexible approach to resolving employment matters.
Family: the firm offers a professional and sensitive service. It has Resolution-accredited specialists in financial remedies, children matters and domestic abuse and specialist members of The Law Society's Children Panel.
Immigration: the immigration team has many years of experience assisting clients to negotiate the maze that surrounds immigration applications, dealing with the home office and court procedures.
Landlord and tenant: the firm offers a wide range of landlord and tenant services ranging from commercial leasehold rent arrears recovery to residential landlord and tenant.
Personal injury: the firm provides a fearlessly independent and professional service to ensure that clients receive the maximum possible award for any injuries suffered. It offers independent and impartial advice and can act on a 'no win, no fee' basis.
Planning: the firm offers a comprehensive planning consultancy service alongside our other commercial real estate legal services. Services offered include but are not limited to: site appraisals, application enquiries, applications, representation at meetings or planning enforcement matters.
Wills, life planning and probate: the professional and qualified team, with members of The Society of Trust and Estate Practitioners and the Equity Release Council; offer a complete wills and probate service. This includes the preparation of Wills, inheritance tax planning, preparation and registration of Lasting Powers of Attorney, administration of estates, Court of Protection applications, equity release, long term care planning and trusts.
Practice areas
Charities
Commercial property
Construction
Conveyancing
Corporate and commercial
Dispute resolution
Employment
Family
Healthcare
Immigration
Landlord and tenant
Personal injury
Planning
Wills, life planning and probate
Main Contacts
| Department | Name | Email | Telephone |
| --- | --- | --- | --- |
| Chief Operations Officer | Paula Fowler | | |
| Chief Executive Officer | Tony Fisher | | |
| Commercial Property | Ellen Petersen | | |
| Construction | Ellen Petersen | | |
| Conveyancing | Mike Theeman | | |
| Corporate and Commercial | Tony Fisher | | |
| Family | Simon Osborn | | |
| Healthcare | Leah Groves | | |
| Immigration | Ashlee Campbell | | |
| Landlord and Tenant | Bushra Elzubeir | | |
| Personal Injury | Rhian Lowe | | |
| Planning | Ellen Petersen | | |
| Wills, Life Planning and Probate | Susanne Grimwade | | |
Staff Figures
Number of UK partners : 25 Number of other UK fee-earners : 37
Languages
English Afrikaans Hindi Punjabi
Other
Other offices: : Colchester, Chelmsford, Billericay, Braintree, Clacton-on-Sea, Holland-on-Sea , Frinton-on-sea, Sudburyand London.
Diversity/Community
FJG are committed to promoting diversity and inclusivity and to making FJG not only a great place to work but a great place for our clients to do business.
We realise the importance of diversity and inclusion and are proud to be signatories of the Law Society's diversity and inclusion Charter.
Established in 2009, the Charter is designed to help practices turn their commitment to diversity and inclusion into positive, practical action.
It is a public commitment by FJG to promote the values of diversity and inclusion. Whether through recruitment, retention, career progression or training and development, we are committed to improving opportunities for people in the legal profession, regardless of their background or circumstances.
As Charter signatories we are required to participate in a biennial report. This is to show how well we are meeting our Charter commitments, and where more work needs to be done. There is also a set of protocols to help us fulfil our commitments, accompanied by checklists and best practice guidelines.
Our equal opportunities policy applies to recruitment, terms and conditions of employment, training, trust, promotion, acceptance of differences, and the rights of the individual to work in an atmosphere free from discrimination and prejudice.
We are committed to creating a diverse and inclusive workplace that means equal opportunities for success irrespective of and without regard to race, religion or belief, age, gender, sexual orientation, disability, marriage and civil partnership, pregnancy and maternity, or transgender status.
These policies also extend beyond the workplace to our professional dealings outside of the practice through our customer service and staff training.
We are the first law firm to be awarded the d/Deaf-Aware Quality Mark and are fully committed to increasing communication provisions and training in order to provide equal opportunities and access to legal services for all.
FJG is also the first law firm in the UK to work with SignLive, ensuring that d/Deaf clients gain swifter access to legal services with the support of a qualified British Sign Language Interpreter.
FJG are also Dementia Friends, with nearly all of the Wills, Life Planning and Probate team having undergone the training for this scheme in order to give support and understanding to those affected by Dementia and Alzheimer's.
Client Testimonials
Ashton Carter Testimonials
CLIENT: N/A
COMPANY/FIRM: N/A
TESTIMONIAL: We have been trading 34 years since the company was established in 1986. Over this time FJG has provided the company secretariat, keeping all our official information and filed accounts up to date. In addition they have being there for us to advise on all matters on commercial contracts, where necessary seeking Counsel's opinions and drafting agreements and legal documents. We have not changed FJG as our legal advisors over this period. They know us, they know our business. This continuity of service, advice and guidance from FJG is incredibly important in the fast moving world of markets and commerce.
---
CLIENT: Patrick Burgess
COMPANY/FIRM: Nutbourne Ltd.
TESTIMONIAL: Working with Ashton Carter and FJG has always been a pleasure. Ashton has provided sound legal advice on a range of topics across our business. This has included Contract & Data Privacy to refresh all our client contracts for GDPR legislation, Shareholder Agreement & Share Scheme creation when going through recent ownership changes and General Council work for day to day advice. It is nice to have a trusted person who understands our business and we are confident that Ashton will be able to assist us whatever the request either himself or as part of the wider firm.
---
CLIENT: Sarah Cadwalladar
COMPANY/FIRM: Parkside Flexibles (Europe & Asia) Ltd.
TESTIMONIAL: We have used Ashton Carter and his colleagues at FJG for many years now and continue to consider Ashton our first port of call for our contractual queries or otherwise expert contractual assistance. Ashton is extremely punctual and goes out of his way to ensure our questions are answered swiftly; the advice is always clear and easy to understand. Usefully, FJG are usually able to provide us with fixed fee quotations for their work. This is important for ensuring costs don't run away with themselves, and to ensure our stakeholders are able to make informed decisions on the level of advice we require from FJG.
---
CLIENT: Adam Cable
COMPANY/FIRM: Asdar Limited
TESTIMONIAL: I have been working with Ashton for the past three years. Over this time he has shown to be a highly competent solicitor, but more importantly, he excels at being able to bring clarity and simplicity to complex ideas or concepts. He has a wealth of knowledge in his field and is always keen to help move things forward.
---
CLIENT: Sian Millar
COMPANY/FIRM: N/A
TESTIMONIAL: FJG have worked for me on many business matters, including lease assignments, renewals, business purchases and employment disputes. Most recently, they were instructed on the sale of my business. I found them to be professional, courteous and quick to respond to questions. Selling my business was a stressful time (as well as emotional!) but the support I got from the team was fantastic. They spoke to me in plain English and didn't hesitate to explain things twice when I needed clarification. I would have no hesitation in recommending them to professional colleagues.
---
CLIENT: James Stacey
COMPANY/FIRM: Point Zero Solutions Limited
TESTIMONIAL: Fisher Jones Greenwood are a very professional and effective team of solicitors. In my dealings – namely with Ashton Carter – my requests are always dealt with promptly, diligently and with exemplary customer courtesy. Having worked with FJG on multiple contracts spanning everything from employment to acquisition, I can safely say that we have found a permanent legal advisor for the different aspects that our business encounters whether as a matter of daily business or for ad hoc items. I would recommend this law firm for good value, premium service from conscientious, detailed and hard-working industry professionals.
Bushra Elzubeir Testimonials
CLIENT: Mr Byron
COMPANY/FIRM: Sole Trader
TESTIMONIAL: I had spoken with a number lawyers before Bushra and I think that his analysis is the most prescient that I have heard thus far.
---
CLIENT: Mr John Herbert
COMPANY/FIRM: Gosh (Projects) Ltd
TESTIMONIAL: A fantastic result and this is, I'm sure, down to your professionalism. Thank you for acting speedily and efficiently in this matter.
---
CLIENT: N/A
COMPANY/FIRM: Braintree Dental Studio
TESTIMONIAL: For contentious work I wouldn't recommend using any other lawyer.
Tony Fisher Testimonials
CLIENT: Chris Napthine
COMPANY/FIRM: Sekura Global Ltd.
TESTIMONIAL: We have been working with FJG for at least 10 years, and their track record has been impeccable. We have made some substantial investments in Intellectual Property, and are constantly working with supplier and client contracts, at times way beyond our comfort zone. Tony Fisher has always provided very clear advice with a lot of commercial sense, giving us confidence in our formal dealings with clients and suppliers. FJG is also our number one 'go to' for legal issues that arise from time to time, no matter how small or large.
---
CLIENT: Brett Sainty
COMPANY/FIRM: N/A
TESTIMONIAL: My experience of the services provided by Tony Fisher and the team at FJG has spanned across, personal, corporate and employment matters over a period of some considerable time. The service has been consistently outstanding, however, in my opinion it is the genuine care that is always show that makes FJG a truly great business. I would have no hesitation in recommending them for any matter that requires legal consideration.
---
CLIENT: Mark Willis
COMPANY/FIRM: WP Group
TESTIMONIAL: I have been provided services by Fisher Jones Greenwood for over 15 years in both a personal and business capacity. Throughout this time lawyers and support staff from the firm have all been professional, attentive and respectful. One of the most helpful aspects of their service is their speed of response which is always exemplary. Over the past fifteen years I have recommended FJG to numerous friends and colleagues as they are a first class, reliable organisation, and their skilled advocates provide a reassuring and professional service.
---
CLIENT: Chris Flack
COMPANY/FIRM: Watch House Wealth Management Limited
TESTIMONIAL: I found your firm to be very approachable and friendly and all of the individuals I had the pleasure to deal with to be very knowledgeable in their subject areas. You have helped me with not only Property issues, Wills and LPA's but also with the sale of my limited company within the last twelve months and I found the whole process to be both smooth and very efficient and quite pain free. I have referred friends and clients to and indeed will continue to do so and I wish you and your firm and colleagues every success going forward.
---
CLIENT: Mark White
COMPANY/FIRM: 2020DM LLP
TESTIMONIAL: I have been using Fisher Jones Greenwood for many years, for both business and personal matters. They have been able to help me in a wide range of issues. It has been extremely useful to have such a reliable and competent local firm. I have recommended FJG to many of my colleagues, all of which have been happy with the service they have received.
---
ACCOUNTANT / REFERRER: Andrew Strickland
COMPANY/FIRM: Scrutton Bland
TESTIMONIAL: I've worked with Tony Fisher on a number of different commercial cases. The cases have covered a broad range including shareholder disputes, family company succession and merger and acquisition transactions. Tony has an impressive range of legal knowledge and experience; he has shown the ability to deal with legal matters in an efficient and timely manner. Of even greater importance and relevance, he brings to any matter an innate understanding of the complex motivations of the relevant parties. This enables him to deliver his services with a sureness of touch which can only be obtained from years of quality experience.
Andrea Godfrey Testimonials
CLIENT: Mr & Mrs D
COMPANY/FIRM: N/a
TESTIMONIAL: Our experience with Andrea Godfrey, far exceeded our expectations, she was at all times, friendly, professional and explained to us most diligently by the way that she put herself out to help us and reassure us both, a very big thank you to all.
---
CLIENT: Ron Radway
COMPANY/FIRM: Essex Equity Release
TESTIMONIAL: I am an Independent Financial Adviser specialising in the concerns of Later Life. In the course of this over the past 25 years, I have dealt with countless numbers of Solicitors (on short & long term basis), both large Corporates & High Street Practitioners. I am very aware of the variance in quality & care provided and I am very cautious about developing relationships. However, my dealings with Fisher Jones Greenwood have been excellent from the front of house through to the solicitor dealing with the matter. All staff are helpful, keen, & professional.
---
CLIENT: Kay Fisher
COMPANY/FIRM: Plan Money
TESTIMONIAL: As an Independent Financial Adviser working within the advice area of Equity Release, I find it is beneficial for both my clients and I, to have a good working relationship with an equity release Solicitor. Working with the team at Fisher Jones Greenwood gives me great confidence, as they insist on face to face meetings, which I find are very beneficial.
They offer a fixed free for the work involved and are extremely helpful and approachable when dealing with me or my clients. For these reasons, I would always recommend them.
Leah Groves Testimonials
CLIENT: Paul Downes
COMPANY/FIRM: Dentist
TESTIMONIAL: Leah Groves and her team from Fisher Jones Greenwood provided a professional legal service when it came to selling my share in the dental partnership. She kept me fully informed of what was happening all the way along the process and her speed of reply was exemplary. She is a good communicator and very pleasant to deal with. Leah is an efficient worker and did everything possible to make sure that the sale completed on time. She is incredibly experienced in this specialised field I am immensely pleased that I chose Leah; I have already recommended her services to others.
---
CLIENT: Stephen Wood
COMPANY/FIRM: Tax Partner, Barnes Roofe LLP
TESTIMONIAL: I recently had the privilege of working with Leah Groves in connection with the sale of a client's dental practice. The practice, which was a relatively large mixed one (i.e. with both NHS and private clients) had been incorporated into a limited company structure in 2006. Leah demonstrated a thorough knowledge of dentistry and the complexities of the NHS contract and provided support and advice throughout the sale process in a professional but friendly manner. The deal had various complications, but Leah was always able to resolve any difficulties and keep matters on track.
Rhian Lowe Testimonials
CLIENT: Mrs B
COMPANY/FIRM: Mother and litigation friend of Master B TESTIMONIAL: We would like to say a huge thank you to Rhian for all her help in processing our claim and securing a higher pay out than was expected. Rhian and her team have been fantastic throughout, and have explained the process clearly, and have always responded swiftly to our questions. We would highly recommended Rhian and FJG to anyone requiring legal assistance. Top service.
---
CLIENT: Mrs O
COMPANY/FIRM: Claimant
TESTIMONIAL: Rhian Lowe dealt with my claim and I cannot fault her in anyway. She is very professional. She kept me fully informed at every stage of the claim either by email or telephone call. I literally didn't have anything tasking to do apart from a couple of signatures here and there. She is a credit to the firm.
---
CLIENT: Mr B
COMPANY/FIRM: Litigation Friend of Master B
TESTIMONIAL: Rhian Lowe was exceptional in handling my son's claim. Throughout the entire process all communications (telephone calls, letters and court hearing meetings) were timely, clear and thorough. We had total faith in Rhian Lowe. The service and professionalism were first class. We cannot identify any improvement opportunities or anything else we may have needed. Rhian Lowe provided everything we required to an exceptional standard.
---
CLIENT: Miss P
COMPANY/FIRM: Claimant
TESTIMONIAL: Rhian was very knowledgeable, helpful and professional and answered all of my questions. She was extremely patient and not pushy. I was kept informed at all times.
---
CLIENT: Mrs B
COMPANY/FIRM: Claimant
TESTIMONIAL: I was happy with the advice and service I received from Rhian Lowe and felt confident that she was doing her best for me. Bearing in mind I needed advice at the start of COVID I feel that she dealt with everything in a professional and helpful manner.
---
CLIENT: Mrs T
COMPANY/FIRM: Claimant
TESTIMONIAL: Rhian was so patient, understanding and informative throughout. She made the whole process so much less stressful and I can't recommend her highly enough.
Simon Osborn Testimonials
CLIENT: DW, Colchester
COMPANY/FIRM: N/A
TESTIMONIAL: Simon Osborn ….. was professional and competent while being caring and understanding, a brilliant mix.
---
CLIENT: VG, Colchester
COMPANY/FIRM: N/A
TESTIMONIAL: Simon Osborn has been a pleasure to deal with. I have appreciated his professional yet friendly approach and his excellent advice.
---
CLIENT: GH, Colchester
COMPANY/FIRM: N/A
TESTIMONIAL: I just wanted to thank you for the fantastic advice and support that you provided to L over the past few years. Thank you for your help. L is now able to move on with her life.
Ellen Petersen Testimonials
CLIENT: N/A
COMPANY/FIRM: N/A
TESTIMONIAL: Ellen Petersen acted in the acquisition of land and farm buildings which we intend to develop. We were very pleased with the service provided; she did a very thorough due diligence prior to purchase to avoid any pitfalls or unforeseen issues and her extensive knowledge of property ensured that everything was covered. Ellen liaised with the sellers and completed the sale once the due diligence was completed. She was very responsive to all our queries and highly professional. We will continue to work with her on future acquisitions and would be happy to recommend her.
---
CLIENT: AJV Developments Ltd; Halstead Capital Ltd; Greenford Capital Ltd; Fountain Acquisitions Ltd
COMPANY/FIRM: N/A
TESTIMONIAL: Ellen Petersen has been working with my business team for the last five years or so. In that time, we have bought and sold various commercial sites, some subject to occupational tenancies (both commercial and residential). We have worked with banks to provide security for acquisition and development loans and have also perfected commercial portfolio leases over various sites. Ellen has led each transaction in a fluid, articulate and timely way. She understands and leads complex and technical transactional work and is very nimble in trying to find creative solutions to issues, which might otherwise scupper a deal. I am very happy to recommend Ellen and her team.
---
CLIENT: N/A
COMPANY/FIRM: N/A
TESTIMONIAL: I am delighted to recommend Ellen Petersen and her team at Fisher Jones Greenwood. I have worked with Ellen for over 12 years now and she has worked prudently and knowledgeably with our business to develop and grow a substantial commercial portfolio. She always gives sound, clear and constructive advice, which we value.
Sharon Smith Testimonials
CLIENT: Mark Taylor
COMPANY/FIRM: Inova (UK)
TESTIMONIAL: We approached Sharon Smith regarding a planning matter, and were impressed with how promptly she responded, her professionalism, knowledge and efficiency. The issue was resolved in our favour within a matter of days, and we cannot recommend her highly enough.
---
CLIENT: Jim O'Connor
COMPANY/FIRM: Inova (UK)
TESTIMONIAL: Sharon helped us work through several proposed development scenarios advising us on the prospects of achieving consent and helping us refine our plans to increase the chances of success and optimise returns. She organised a pre-planning meeting the Planning Officer who gave us a written indication of likely planning outcomes. She has an in-depth understanding of planning law including historic buildings and Class Q development of farm buildings. She has a thorough understanding of planning processes and knows how to work with them. She is personable and diplomatic and interacts well with planning departments and officers.
---
CLIENT: Jenna Ackerley
COMPANY/FIRM: Events Under Canvas Ltd
TESTIMONIAL: We have been using Fisher Jones Greenwood planning consultant Sharon Smith for two years for various commercial property matters. We have always found Sharon and her team to be highly professional, knowledgeable and upfront. We would not hesitate to recommend FJG to businesses or individuals looking for support and advice in all matters planning related.
---
CLIENT: John Hall
COMPANY/FIRM: Lawford Tye Action Group
TESTIMONIAL: We dealt with Sharon Smith of Fisher Jones Greenwood as members of a Community Group challenging a Planning Application which went through to Public Inquiry. Sharon has a wide experience of the Planning Process, understands Planning Policy and Planning Guidance and was well placed to assist us preparing for Inquiry. We found her very practical and able to distill issues down to help us focus on the points that were important and really mattered. Getting 10 people together was challenging and Sharon was very accommodating with the times and venues. We are all appreciative of her skills and support.
---
CLIENT: Eleanor Skan
COMPANY/FIRM: Lawford Tye Action Group
TESTIMONIAL: Sharon Smith provided LTAG with invaluable information throughout the process. Under her patient guidance we have become informed, organised and focused on the best path to pursue. She has been professional and polite with all our communications and gone out of her way to assist us. Sharon has excellent knowledge of the formal legal proceedings which she has conveyed to us in a manner we could digest. Her practical advice on the more subtle elements such as the format of a Public Inquiry, what to expect and how to conduct ourselves was vital in giving us the confidence to proceed.
---
CLIENT: Nicola Thornton
COMPANY/FIRM: Caring Homes Group
TESTIMONIAL: Caring Homes Group have grown and developed across the UK in the last 25 years benefiting from the vital counsel and legal expertise of Fisher Jones Greenwood during planning applications and negotiations on brownfield sites and greenbelt land. Their timely relevant advice and knowledge of case law is second to none.
---
CLIENT: Alan Jackman
COMPANY/FIRM: Hill Farm
TESTIMONIAL: I feel very fortunate to have been introduced to Sharon Smith. From day one she made herself available whenever the need arose. I have been constantly impressed by both the depth and breadth of Sharon's planning knowledge. Her clear thinking and incisiveness has helped me with three different planning issues and has shown me how important it is to keep focused on planning law and procedures and not to allow personal views to cloud one's judgement. Her approachability combined with the extremely helpful inputs from her legal associates, have given me what I judge as a first class service.
---
CLIENT: Wayne Longman
COMPANY/FIRM: Air Options
TESTIMONIAL: I would recommend the services of FJG, in particular the specialist planning advice offered by Sharon Smith. Sharon is extremely knowledgeable and efficient in delivering the services promised on time, and as quoted. Solid communication is also key in that Sharon always returns your call and is happy to chat through particulars, as well as through email communication. These services represent good value in mitigating the planning risks, and in our case getting the project over the line with minimal risk. From a planning perspective FJG now offer everything we need from planning consultation through to commercial and domestic conveyancing