Firm Profile > Delsol Avocats > Paris, France
Delsol Avocats
Offices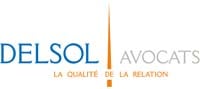 Delsol Avocats
4 BIS, RUE DU COLONEL MOLL
75 017 PARIS
France
Delsol Avocats > The Legal 500
Rankings
Delsol Avocats >
Firm Profile
The firm: Although created in 2003, DELSOL Avocats has been established in the French legal landscape for more than forty years. Forty years marked by constant growth. Since then, DELSOL Avocats, as a full service law firm, has developed new teams, which actively co-operate to form multidisciplinary practice groups in order to address complex transactions, bring them to success and, generally speaking, provide the most appropriate assistance to their clients.
Areas of practice: DELSOL Avocats is a firm of expert lawyers covering not only number of specialist fields but also very diverse sectors. In the short, medium, and long term the firm offers support to economic and social players during their national and international operations – whatever the level of risk.
DELSOL Avocats helps managers and decision-makers develop potential courses of action in high-risk situations and optimize their decision-making. To achieve this, DELSOL Avocats shares its clients' economic, sectorial, financial, and managerial culture and establishes high quality relationships.
Lawyer Profiles
| Photo | Name | Position | Profile |
| --- | --- | --- | --- |
| | Mr Thomas AMICO | Thomas AMICO is a Partner and co-head of the Litigation Department. Specialised… | View Profile |
| | Alexis Becquart | Alexis BECQUART is co-head of the PARIS office's Non-Profit Organizations and Social… | View Profile |
| | Jeanne Bossi Malafosse | Jeanne BOSSI MALAFOSSE is head of the Personal Data Department and co-head… | View Profile |
| | Benoit Boussier | Benoît Boussier is co-manager of the Real Estate Law department in the… | View Profile |
| | Henri-Louis Delsol | Henri-Louis DELSOL is co-head of the PARIS office's Corporate Law – Mergers… | View Profile |
| | Lionel Devic | The co-head of the Paris-based team specializing in non-profit sector organizations, Lionel… | View Profile |
| | Pierre Gougé | He has over twenty years' experience in mergers and acquisitions and corporate… | View Profile |
| | Mathieu Le Tacon | Mathieu LE TACON is co-head of the PARIS office's Tax Law Department.… | View Profile |
| | Elsa Lederlin | Elsa LEDERLIN is co-head of the Employment Law – Social Welfare Law… | View Profile |
| | Philippe Malikian | Philippe MALIKIAN is a partner and co-head of the "Corporate Law –… | View Profile |
| | Julien Monsenego | Julien MONSENEGO is co-head of the Tax Law department within the Paris… | View Profile |
| | Amaury Nardone | Amaury NARDONE is co-head of the Corporate Law – Mergers and Acquisitions… | View Profile |
| | Philippe Pacotte | Philippe PACOTTE is co-head of the Paris office's Employment – Social Security… | View Profile |
| | Stéphane Perrin | Stéphane PERRIN is co-head of the PARIS office's Litigation Department. He has… | View Profile |
| | Nathalie Peyron | Nathalie PEYRON is co-head of the Property Department with Benoît BOUSSIER. She… | View Profile |
Staff Figures
Partners in the Paris office : 14 Lawyers in the Paris office : 50+
Languages
French English Italian Spanish German
Memberships
TELFA The Parlex Group
Témoignages de clients
CLIENT: Jean-Sébastien DEGOUVE, Co-fondateur et Président
COMPANY/FIRM: Opéra Energie
TESTIMONIAL: Je savais que DELSOL Avocats connaissait bien le secteur de l'énergie pour avoir fait appel au cabinet lorsque j'exerçais des responsabilités au sein du groupe SUEZ (Engie). C'est donc tout naturellement que nous nous sommes à nouveau tournés vers Emmanuel KAEPPELIN lorsque nous avons eu des besoins en M&A.
---
CLIENT: Kal LADHA, Directeur Général
COMPANY/FIRM: MediaSchool Group
TESTIMONIAL: Dans le cadre de notre double activité, nous sommes fréquemment confrontés à des problématiques de droit du travail (collaborateurs permanents, intervenants occasionnels, journalistes …), de droit de l'immobilier (avec la nécessité de disposer pour nos écoles de locaux aux normes ERP – Etablissement Recevant du Public), de droit fiscal (notamment sur des questions d'exonération de TVA inhérentes à la formation) et de droit des sociétés (créations, fusions-acquisitions, transformations). Nous sommes très satisfaits, depuis plusieurs années déjà, de l'accompagnement de DELSOL Avocats et notamment d'Henri-Louis DELSOL, Séverine BRAVARD et Vincent GUEVENOUX dans nos opérations d'acquisitions successives, où la pertinence des conseils du cabinet dans des délais souvent très courts et la capacité des avocats à se glisser dans la peau du client entrepreneur nous furent précieuses tout au long desdites opérations et ce, pour le spectre complet des problématiques qui nous occupent
---
CLIENT: Nicolas POTEL, General Counsel, France & West Mediterranean Region
COMPANY/FIRM: 3M
TESTIMONIAL: Nous travaillons avec DELSOL Avocats depuis plusieurs années et plus spécifiquement avec Stéphane PERRIN, qui connaît parfaitement notre entreprise, ses produits et ses problématiques juridiques depuis près de 30 ans. Nous avons établi avec lui un mode de fonctionnement sur mesure combinant réactivité et compétence. Cet
accompagnement est essentiel tant sur les contentieux du groupe en France que sur des problématiques contractuelles complexes.
---
CLIENT: Sophie DOSTERT, Directeur Général
COMPANY/FIRM: Hôpital Européen and Hôpital Saint Joseph de Marseille
TESTIMONIAL: Notre expérience récente confirme en tout point les grandes compétences de Xavier DELSOL et ses équipes, qui ont permis de rapidement mettre en place le cadre juridique du montage en passant en revue les différents scénarios possibles.
Top Tier Firm Rankings
Firm Rankings