Delsol Avocats > Paris, France > Firm Profile
Delsol Avocats
Offices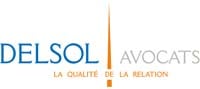 Delsol Avocats
4 BIS, RUE DU COLONEL MOLL
75 017 PARIS
France
Delsol Avocats > The Legal 500
Rankings
Originally founded in Lyon,
Delsol Avocats
also has an office in Paris. Its main base remains in Lyon, as the firm is strongly rooted in the business landscape of the Rhône-Alpes region. Due to Lyon's proximity to Italy, the firm has also established an 'Italian desk', enhancing its transalpine activities. Having developed particular expertise in not-for-profits, the team regularly contributes to the development of legal and regulatory frameworks of organisations operating in the social economy.
Xavier Delsol
is the founder and co-head of the non-profit department.
Practice head(s):
Other key lawyers:
Key clients
Bpifrance
CETIH
Evolem
F-CRIN
Garibaldi Participations
Minet Lacing Technologies
New MT / King Jouet
Work highlights
Assisting CETIH with the tax and legal structuring of its endowment fund principal shareholder.
Advised New MT in the context of its takeover offer over Maxi Toys following insolvency proceedings.
Provided assistance to Bpifrance with its investment in OBSA in Skyepharma.
Delsol Avocats
' team prides itself on in-depth risk analysis and strong contractual practice.
Nathalie Peyron
co-heads the department with
Adrien Williot
and
Benoit Boussier
; she has a focus on the hospitality sector, assisting companies with the implementation and legal management of all their construction projects.
Adrien Williot
joined the firm from
Ashurst LLP
in March 2021, adding his expertise in the field of coworking, co-living, and flex offices, assisting some of the major players in the sector.
Practice head(s):
Work highlights
Advised Réalités during the real estate investment operation carried out for the benefit of SCPI Primovie, SCPI of Primonial REIM, on a service residence for in the context of an off-plan lease agreement.
Delsol Avocats
's dedicated data practice has a focus on data compliance, audits, and impact assessments.
Jeanne Bossi Malafosse
's in-house experience at the French Data Protection Authority and the French Healthcare Information Systems Agency give her a unique insight into both data privacy enforcement and healthcare data. The firm assisted with the establishment of the 'Agoria Santé' consortium comprising AstraZeneca, Docaposte, and Impact Healthcare, created to provide public and private players with a controlled legal framework and shared governance to carry out research projects on health data.
Practice head(s):
Key clients
AstraZeneca
Abbott France
CNOP
Docaposte
Impact Healthcare
Nanobiotix
Work highlights
Advised AstraZeneca, Docaposte and Impact Healthcare with the creation of the 'Agoria Santé' consortium.
Practice head(s):
Other key lawyers:
Testimonials
'Good reactivity and proposed solutions.'
'Philippe Malikian: good advice on which points matter in negotiations.'
'Pragmatic approach, high quality of services for a competitive cost, benevolent application of pricing conditions.'
'Experience with Philippe Malikian: thoroughness, courtesy and persuasion.'
'Availability, efficiency, responsiveness, creativity and dealmaker in negotiations.'
'Emmanuel Kaeppelin: an experienced partner, always providing good advice and mindful of the interests of his clients. Pragmatic and efficient. Raphaël Ory: availability, efficiency, diplomat, dealmaker and competent in management.'
'Excellent quality/price ratio, flexibility on fees, ability to mobilise the right teams on very specific subjects, flexibility on timing (able to adapt to the pace of transactions), pragmatism in negotiations.'
'Henri-Louis Delsol: responsiveness, flexibility, pragmatism, spirit of synthesis, creativity.'
Key clients
Aster Capital
BAGE
Bpifrance
Caisse des Dépôts et Consignations
Evolem
EVS Auto-Ecole
GSL (CTMI)
Hesus
Réalités
SOFIMAC Partners
Quilvest Private Equity
Work highlights
Advised Bpifrance on its investment in OBSA in Skyepharma.
Advised Caisse des Dépôts et Consignations on its investment in TOKTOKDOC and on its investment through Banque des Territoires in RecyOuest.
Delsol Avocats
Practice head(s):
Thomas Amico; Alexis Chabert
Testimonials
'Thomas Amico is very available and solution-oriented.'
'Extensive knowledge of criminal and business law, strong expertise in this field and perfect understanding of international issues.'
'Thomas Amico does an outstanding job, advising his clients with great pragmatism and professionalism.'
'The team led by Thomas Amico is very responsive and is appreciated for its pragmatic approach to cases. It always provides excellent advice and knows how to guide clients with the desired end result in mind while adopting a pragmatic and realistic approach to existing legal constraints.'
'The team led by Thomas Amico has a 360 degree approach to litigation and alternative dispute resolution methods.'
'I mainly work with Thomas Amico. I particularly appreciate his responsiveness, his availability and his business-oriented responses. Thomas Amico seeks practical solutions to the issues raised and provides synthetic analyses.'
'I am yet to work with a legal team that has the level of mastery of criminal law and procedure in France that Delsol Avocats has. The network of Thomas Amico with judges and prosecutors has been extremely useful, allowing him to address sensitive cases in a discreet and efficient manner. It seems to me that the white-collar team has a unique and unrivaled understanding of its clients' businesses and their commercial needs. We find this approach refreshing and unusual for French criminal lawyers. Besides speaking our commercial language, the team is absolutely fluent in English.'
'Thomas Amico is honest and direct and able to deal with matters fast. – He is an excellent strategist. We find him very empathetic and motivated.'
Key clients
Aymeri de Montesquiou
Axel Kahn
Work highlights
Assisting former Senator Aymeri de Montesquiou with the ongoing 'Kazakhgate' criminal investigation..
Assisting French scientist Axel Kahn and geneticist with criminal defamations.
Successfully advising a client in the Hermès fake bags case.
Delsol Avocats
Practice head(s):
Delphine Bretagnolle; Elsa Lederlin; Philippe Pacotte; Camille Rousset
Testimonials
'Good understanding of client issues. Strong commitment and reasoned legal position and in empathy with the manager of the company. Strong competence on the merits. Responsiveness.'
'Commitment, humility and professionalism are qualities of the members of the firm.'
'Commitment, seeks to understand the expectations of the client.'
'Efficient. Clear. Pragmatic.'
'We have a frank, open and participatory dialogue at all levels, in fact nothing is ever left to chance even with regard to invoicing. Special.'
'The team is outstanding and fabulous, highly dynamic.'
'A very attentive, responsive team, which provides close support on difficult cases likely to lead to a dispute, with relevant advice to play down when necessary, be firm when you can afford it , let you take a breather when feelings take precedence over reason, preserve the future.'
'Camille Rousset has many talents which go beyond those of the law. Her sensitivity to the psychological and human aspects helps to set the record straight when working relationships or breach of contract harden too much. Her advice and availability are  invaluable.'
Key clients
Bage
Caisse des dépôts et consignations
EDH
Frénéhard & Michaux
New MT/King Jouet
NoOrange
NoRossignol
SIRAP
Work highlights
Advised New MT on the takeover of Maxi Toys in the context of its insolvency proceedings.
Studied and analysed Orange's employees' remuneration sharing schemes and advised Orange on the setting-up of an employers' alliance.
Delsol Avocats
is best known for its expertise in health data and the privacy issues pertaining to data within the health sector and the medical-social sector.
Jeanne Bossi Malafosse
has experience working in both the French Data Protection Authority and the French National Agency of Shared Health Information Systems. Thomas Roche left the firm in 2021.
Practice head(s):
Key clients
AstraZeneca
CNOP
Docaposte
F-CRIN
Impact Healthcare
Work highlights
Advised AstraZeneca, Docaposte and Impact Healthcare on the implementation of the 'Agoria Santé' consortium.
Assisted CNOP with complying with data protection regulations, acting as the client's data privacy officer.
Monitoring the clinical research and health data of the French Clinical Research Infrastructure Network.
Delsol Avocats
Practice head(s):
Séverine Bravard; Henri-Louis Delsol; Jean-Philippe Delsol; Philippe Dumez; Pierre Gougé; Emmanuel Kaeppelin; Philippe Malikian; Manuel Wingert
Testimonials
'The team is pragmatic and client-oriented as well as attentive to our requests.'
'The people care about a job well done and their clients' satisfaction.'
'Recognised expertise is provided by Philippe Dumez and his associates.'
'The Delsol team is a particularly competent, committed and efficient team. In a complex and highly regulated process, we felt confident and benefited from very proactive support which guided us, giving us a clear view of the stages and deadlines. We particularly appreciated not having any surprises on the aspect managed by the Delsol team.'
'The Delsol team was particularly committed and supportive, making us feel confident throughout the process. Their mastery of the various subjects allowed us to avoid surprises and to finalise the project as initially planned (excluding surprises from other actors). I particularly appreciated the support and competence of Maître Pierre Gougé.
'Henri-Louis Delsol and his team have always been extremely responsive and available. Getting straight to the point, there are few convolutions, allowing rapid progress on the files. The advice of the Delsol teams is at the expected level and separates things between the essential and the accessory.'
Key clients
Amplexor
Bage
BMG
Bollinger
Dentsu France
DocuSign France
Dupi MGA Invest
EDH
Fareneït
Geopost / DPD
Hellowork
LSDH
LumApps
Minet Lacing Technology
Groupe Télégramme
New MT / King Jouet
Novadis
Plath
Promoval
Santé Cie
Serge Ferrari
Toptex Cube
Union Générale des Placements
Work highlights
Advised Amplexor group on the acquisition of Amplexor Business Services by Hivest Capital Partners.
Advised Dentsu on the assignment of three of its activities.
Advised Union Générale des Placements on the entry of Primonial in its capital.
Delsol Avocats
Practice head(s):
Mathieu Le Tacon; Frédéric Subra; Julien Monsenego
Testimonials
'The team of partners and associates is extremely competent and able to provide advice in several different areas of tax. They also have a very fast turnaround for projects, and are able to commit resources to ensure that our projects are completed within an agreed timeline. Julien Monsenego is an extremely responsive individual, able to give great advice on various projects. With Delsol we feel valued as clients.'
'Very rare closeness and availability. Very broad and at the same time in-depth ​​expertise. Very good listeners, and great availability, open to original or even atypical approaches. Depth of analysis and relevance of recommendations, good responsiveness at all levels, involvement and professionalism.'
'A recognised and available, reliable and responsive team. International expertise favouring tailor-made support. Julien Monsenego has been able to develop a tax department of very high quality, with excellent technical skills.'
'Versatile, agile and able to have a global vision to properly orient the subjects. Matthieu le Tacon demonstrates a good economic understanding of the subjects as well as a good knowledge of both corporate taxation, personal and asset taxation, very good interlocutor to take the right options.'
Key clients
Bage
Bollinger
Caisse des Dépôts et Consignations
Dentsu France
DocuSign France
EDH
Evolem
Frénéhard & Michaux
Garibaldi Participations
Mediaschool
New MT
Novadis
Peer Music
Qualis Consulting
Quilvest Capital Partners
Réalités
Santé Cie
Union Générale des Placements
Work highlights
Advised the family office Evolem on its acquisition of a majority equity stake in Cap Vert Développement.
Advised Garibaldi Participations on its acquisition of an equity stake in Vacancéole.
Advised Union Générale des Placements on the entry of Primonial in its share capital.
Delsol Avocats >
Firm Profile
The firm: Although created in 2003, DELSOL Avocats has been established in the French legal landscape for more than forty years. Forty years marked by constant growth. Since then, DELSOL Avocats, as a full service law firm, has developed new teams, which actively co-operate to form multidisciplinary practice groups in order to address complex transactions, bring them to success and, generally speaking, provide the most appropriate assistance to their clients.
Areas of practice: DELSOL Avocats is a firm of expert lawyers covering not only number of specialist fields but also very diverse sectors. In the short, medium, and long term the firm offers support to economic and social players during their national and international operations – whatever the level of risk.
DELSOL Avocats helps managers and decision-makers develop potential courses of action in high-risk situations and optimize their decision-making. To achieve this, DELSOL Avocats shares its clients' economic, sectorial, financial, and managerial culture and establishes high quality relationships.
Staff Figures
Partners in the Paris office : 17 Associates in the Paris office : 50+
Languages
French English Italian Spanish German
Memberships
TELFA The Parlex Group
Client Testimonials
CLIENT: Jean-Sébastien DEGOUVE, Chairman
COMPANY/FIRM: Opéra Energie
TESTIMONIAL: I knew that DELSOL Avocats was well grounded in the energy sector, as I had called on the firm's services during my time with the Suez Group (Engie). Therefore it was only natural for us to turn to Emmanuel KAEPPELIN for our M&A needs.
---
CLIENT: Kal LADHA, CEO
COMPANY/FIRM: MediaSchool Group
TESTIMONIAL: Because of the dual nature of our activity, we often come up against issues of employment law (permanent employees, occasional lecturers, journalists etc.), real estate law (the need for our school premises to comply with public access building (ERP) standards), tax law (particularly as regards VAT exemptions for training) and company law (company creations, M&A, transformations). We are highly satisfied with the advice we have received from DELSOL Avocats over a number of years, and particularly that of Henri-Louis DELSOL, Séverine BRAVARD and Vincent GUEVENOUX. In the course of successive acquisitions, the pertinence of the firm's counsel within often tight timescales and its ability to identify with the position of the business client have proved invaluable throughout such operations, across the whole spectrum of the issues we face.
---
CLIENT: Nicolas POTEL, General Counsel, France & West Mediterranean Region
COMPANY/FIRM: 3M Group
TESTIMONIAL: We have worked with DELSOL Avocats for a number of years, and more specifically with Stéphane PERRIN, who has been familiar with our business, its products and its legal issues for close on 30 years. We have built up a bespoke working relationship with him that combines responsiveness and competence, and this support and advice is essential in both Group litigation in France and in complex contractual issues.
---
CLIENT: Sophie DOSTERT, General Manager
COMPANY/FIRM: Hôpital Européen and Hôpital Saint Joseph de Marseille
TESTIMONIAL: Our recent experience comprehensively confirms the considerable skills of Xavier DELSOL and his teams, who swiftly helped to set up the legal framework for the merger process by reviewing the various possible scenarios.