Firm Profile > Delsol Avocats > Paris, France
Delsol Avocats
Offices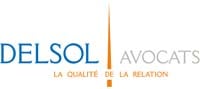 Delsol Avocats
4 BIS, RUE DU COLONEL MOLL
75 017 PARIS
France
Delsol Avocats > The Legal 500
Rankings
Delsol Avocats >
Firm Profile
The firm: Although created in 2003, DELSOL Avocats has been established in the French legal landscape for more than forty years. Forty years marked by constant growth. Since then, DELSOL Avocats, as a full service law firm, has developed new teams, which actively co-operate to form multidisciplinary practice groups in order to address complex transactions, bring them to success and, generally speaking, provide the most appropriate assistance to their clients.
Areas of practice: DELSOL Avocats is a firm of expert lawyers covering not only number of specialist fields but also very diverse sectors. In the short, medium, and long term the firm offers support to economic and social players during their national and international operations – whatever the level of risk.
DELSOL Avocats helps managers and decision-makers develop potential courses of action in high-risk situations and optimize their decision-making. To achieve this, DELSOL Avocats shares its clients' economic, sectorial, financial, and managerial culture and establishes high quality relationships.
Lawyer Profiles
| Photo | Name | Position | Profile |
| --- | --- | --- | --- |
| | Thomas Amico | Thomas AMICO is a Partner and co-head of the Litigation Department. Specialised… | View Profile |
| | Alexis Becquart | Alexis BECQUART is co-head of the PARIS office's Non-Profit Organizations and Social… | View Profile |
| | Jeanne Bossi Malafosse | Jeanne BOSSI MALAFOSSE is head of the Personal Data Department and co-head… | View Profile |
| | Benoît Boussier | Benoît Boussier is co-manager of the Real Estate Law department in the… | View Profile |
| | Henri-Louis Delsol | Henri-Louis DELSOL is co-head of the PARIS office's Corporate Law – Mergers… | View Profile |
| | Lionel Devic | The co-head of the Paris-based team specializing in non-profit sector organizations, Lionel… | View Profile |
| | Pierre Gougé | He has over twenty years' experience in mergers and acquisitions and corporate… | View Profile |
| | Mathieu Le Tacon | Mathieu LE TACON is co-head of the PARIS office's Tax Law Department.… | View Profile |
| | Elsa Lederlin | Elsa LEDERLIN is co-head of the Employment Law – Social Welfare Law… | View Profile |
| | Philippe Malikian | Philippe MALIKIAN is a partner and co-head of the "Corporate Law –… | View Profile |
| | Julien Monsenego | Julien MONSENEGO is co-head of the Tax Law department within the Paris… | View Profile |
| | Stéphane PERRIN | Stéphane PERRIN is co-head of the PARIS office's Litigation Department. He has… | View Profile |
| | Philippe Pacotte | Philippe PACOTTE is co-head of the Paris office's Employment – Social Security… | View Profile |
| | Nathalie Peyron | Nathalie PEYRON is co-head of the Property Department with Benoît BOUSSIER. She… | View Profile |
| | Adrien Williot | Adrien WILLIOT is co-head of the « Real Estate Law » department. He advises… | View Profile |
Staff Figures
Partners in the Paris office : 16 Associates in the Paris office : 50+
Languages
French English Italian Spanish German
Memberships
TELFA The Parlex Group
International Capabilities
DELSOL Avocats' international strategy relies on:
qualified teams from top French and foreign universities and schools, operational in various languages and registered with foreign bars.
extensive experience in negotiating and drafting international contracts.
access to reliable networks representatives renowned in their fields of expertise and sectors.
DELSOL Avocats assists its clients facing international issues, either French clients with international projects or foreign clients involved in operations in France. We are able to:
coordinate their projects (multi-country due diligence or acquisition of targets operating in several countries)
help them understand international (for our French clients) and French (for our international clients) legal practices and assist them in negotiating and drafting investment contracts and industrial or business partnerships
settle litigation or pre-litigation issues
act as an intermediary for their own international advisors.
DELSOL Avocats is an active member of two international networks: TELFA and PARLEX. The firm has therefore made strong connections with « best-friends » located in Europe, the USA, South America, Asia, Africa and the Middle East. There are now nearly 100 law firms, or about 7000 lawyers around the world.
DELSOL Avocats has built on the proximity of his Lyons office with Italia to create an « Italian desk » and thus inject dynamism into its transalpine activities relying on several bilingual partners and associates.
Client Testimonials
CLIENT: Jean-Sébastien DEGOUVE, Chairman
COMPANY/FIRM: Opéra Energie
TESTIMONIAL: I knew that DELSOL Avocats was well grounded in the energy sector, as I had called on the firm's services during my time with the Suez Group (Engie). Therefore it was only natural for us to turn to Emmanuel KAEPPELIN for our M&A needs.
---
CLIENT: Kal LADHA, CEO
COMPANY/FIRM: MediaSchool Group
TESTIMONIAL: Because of the dual nature of our activity, we often come up against issues of employment law (permanent employees, occasional lecturers, journalists etc.), real estate law (the need for our school premises to comply with public access building (ERP) standards), tax law (particularly as regards VAT exemptions for training) and company law (company creations, M&A, transformations). We are highly satisfied with the advice we have received from DELSOL Avocats over a number of years, and particularly that of Henri-Louis DELSOL, Séverine BRAVARD and Vincent GUEVENOUX. In the course of successive acquisitions, the pertinence of the firm's counsel within often tight timescales and its ability to identify with the position of the business client have proved invaluable throughout such operations, across the whole spectrum of the issues we face.
---
CLIENT: Nicolas POTEL, General Counsel, France & West Mediterranean Region
COMPANY/FIRM: 3M Group
TESTIMONIAL: We have worked with DELSOL Avocats for a number of years, and more specifically with Stéphane PERRIN, who has been familiar with our business, its products and its legal issues for close on 30 years. We have built up a bespoke working relationship with him that combines responsiveness and competence, and this support and advice is essential in both Group litigation in France and in complex contractual issues.
---
CLIENT: Sophie DOSTERT, General Manager
COMPANY/FIRM: Hôpital Européen and Hôpital Saint Joseph de Marseille
TESTIMONIAL: Our recent experience comprehensively confirms the considerable skills of Xavier DELSOL and his teams, who swiftly helped to set up the legal framework for the merger process by reviewing the various possible scenarios.
Top Tier Firm Rankings
Firm Rankings