Firm Profile > Deloitte Legal Rechtsanwaltsgesellschaft mbH > Dusseldorf, Germany
Deloitte Legal Rechtsanwaltsgesellschaft mbH
Offices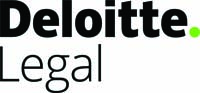 Deloitte Legal Rechtsanwaltsgesellschaft mbH
SCHWANNSTRAßE 6
40476 DÜSSELDORF
Germany
Deloitte Legal Rechtsanwaltsgesellschaft mbH > The Legal 500
Rankings
Deloitte Legal Rechtsanwaltsgesellschaft mbH covers a broad spectrum of regulatory matters, leading to regular instructions from credit institutions, securities service providers, payment service providers and increasingly from unregulated companies. These clients receive advice on Brexit-related matters as well as on licensing and owner control proceedings and on payment services regulatory law issues. In other work, the team demonstrates its fintech experience in advising German and international corporations and fintech providers on regulatory structuring issues, licence applications and on negotiating and drafting cooperation agreements. Foreign fintechs also instruct Mathias Hanten's team to assist with entering the German market. White-collar crime expert Alexander Heist left the firm in September 2018 to found Heist Legal Rechtsanwaltsgesellschaft mBH.
Testimonials
'Well connected to other practice areas such as IT.'
'The team's expertise includes a variety of business models including financial services providers and payment transactions.'
'Mathias Hanten is a very pleasant, long-term and personal point of contact.'
Deloitte Legal Rechtsanwaltsgesellschaft mbH predominantly advises international corporations with investment aspirations on mid-cap transactions, often including cross-border aspects. The transactional assistance is complemented with cross-practice advice on financial and tax law. Markus Schackmann and Michael von Rüden in Düsseldorf jointly head the practice.
Testimonials
'A pragmatic instead of dogmatic approach.'
'Solution-oriented working.'
'The legal team at Deloitte is from the first moment of contact until the project implementation consistently courteous, very quick, 100% skilled and 100% reliable.'
Key clients
TRIMET Aluminium SE
capiton AG
Main Capital Partners B.V.
Refresco Deutschland GmbH
KYOCERA Document Solutions
TÜV Rheinland AG
Verifone Holding GmbH
Covestro AG
Rheinische Post Mediengruppe
ATU
Primetals Technologies
Mondelez Deutschland GmbH
DMK Deutsches Milchkontor GmbH
Salzgitter Maschinenbau AG
Jung.INV/Crosslantic
B3i Services AG
Honda Motor Europe Limited
Salzgitter Maschinenbau AG (SMAG)
GETEC-Gruppe
Teijin Frontier Co. , Ltd. Japan
Grupo Alimentario Citrus, S.L., Spanien
Gerflor SAS
cws boco International GmbH
SCM Group. Italy
ADC Blackfire Entertainment s.r.o.
Circ IT GmbH & Co. KG
DVV Media Group GmbH
David Hain und Tobias Hain
CIBT Gruppe
Ganahl AG
Unity Semiconductor SAS, Frankreich
Tax Tier 7
Deloitte Legal Rechtsanwaltsgesellschaft mbH advises on measures to prevent corruption and on the implementation of criminal tax law compliance and preventative measures. The team also defends high-net-worth individuals and executives in pre-litigation and court proceedings with tax authorities - this is one of the practice's key areas of expertise and also includes tax audits, the correction of tax returns and self-disclosures. In the non-contentious space, the team regularly deals with VAT and transactional matters. Team co-heads Heiko Ramcke and Christian-Alexander Neuling provide assistance with the submission of declarations and tax law issues pertaining to restructuring and conversion processes.
Deloitte Legal Rechtsanwaltsgesellschaft mbH >
Firm Profile
The firm
Experience the future of law, today. In an ever more global, interconnected and complex world, companies need smart lawyers who bring more to the table than legal advice and memoranda. They need their legal advisors to work better, faster and with lower total cost. Someone who knows their business and industry, yet thinks and works in new ways. A steady hand at the centre of the transformation all around. An expert in law, commerce and technology, who is able to serve its clients globally. An accomplished confidante who is both pragmatic and pioneering.
With more than 2,000 legal professionals in over 80 countries around the globe and more than 130 lawyers in Germany, Deloitte Legal invites businesses to experience the future of law, today.
In working with Deloitte Legal, companies can benefit from a commercial mindset that integrates legal, business and industry expertise. Deloitte Legal knows that legal matters don't happen in a vacuum but emerge from real-world demands and permeate every aspect of business. The firm thinks not only like lawyers but like business people – seeking to understand your specific operating model. The firm addresses legal questions not just in the abstract but with a holistic understanding of what your organisation is trying to achieve. More than simply responding to challenges as they emerge, Deloitte Legal is proactive about helping you craft solutions to new legal and business issues.
Details matter. Count on Deloitte Legal. Work smarter and experience the future of law, today.
Areas of practice
Corporate and mergers and acquisitions services: Deloitte Legal* provides a full range of corporate law services from complex advisory services related to major business life events through to general secretarial services. Deloitte Legal advises both domestic and non-domestic companies as well as national and international groups of companies. Its specialists provide tailored solutions for demanding corporate reorganisations and complex domestic and international projects. Deloitte Legal's M&A team offers the full range of services relevant for any type of merger, acquisition or divestment project.
Commercial law solutions: companies are facing an increasing number of business challenges globally, including more rigorous regulations and enforcement by local authorities in the countries where they operate. The digital revolution brings along unprecedented change – but also unprecedented opportunities. As experienced advisers with a practical focus Deloitte Legal* can help clients develop commercial solutions which meet regulatory challenges and empower companies to make use of new opportunities. Deloitte Legal invests time to understand the needs and operational nuances of its clients. It offers a broad variety of commercial business law services in multiple jurisdictions. Its experience and global reach, combined with its access to the global Deloitte network with its endless expertise allow the firm to provide clients with tailor-made services for any business law issue, anywhere.
Employment and pension solutions: the disruptive potential inherent to the digital revolution requires companies to be agile and flexible in their staffing to remain competitive. Complex policies, frequent legislative changes and global operations make managing employee relations and compliance with employment law challenging for businesses. Deloitte Legal* provides businesses with the advice they need to make informed decisions, comply with a multitude of regulatory and procedural requirements and minimise their exposure (including litigation if appropriate).
Business integrity: liability risks for both individuals and corporations and persecution are at a peak. The Deloitte Legal business integrity team advises German and international companies on all facets of mitigation and prevention of (liability) risks, supports the implementation of a deeply entrenched integrity culture and thereby assists in ensuring long-term corporate success. As part of its business integrity programme for corporate executives, the firm helps clients to systematically identify liability risks (business integrity assessment) and advise them on appropriate countermeasures (compliance capacity building).
Legal management consulting (LMC): this is a new approach and a new discipline, developed for lawyers by lawyers in co-operation with other relevant experts. With this collection of models, frameworks, and systems, Deloitte Legal* helps in-house lawyers run their departments more efficiently and meet the needs of their business more comprehensively.
Regulated industries: the business environment for regulated industries is increasingly being affected by international and national laws and regulations that demand specialised knowledge. To help clients deal with the associated challenges, both in Germany and globally, Deloitte Legal industry experts work alongside Deloitte colleagues with deep-rooted industry expertise and experience in tax, consulting, accounting, and financial advisory to deliver practical advice from multiple viewpoints.
*"Deloitte Legal" means the legal practices of Deloitte Touche Tohmatsu Limited member firm affiliates that provide legal services. For legal and regulatory reasons, not all member firms provide legal services.
Main Contacts
| Department | Name | Email | Telephone |
| --- | --- | --- | --- |
| Corporate/M&A | Georg Lehmann | | |
| Corporate/M&A | Dr Markus Schackmann | | |
| Corporate/M&A | Michael von Rüden | | |
| Commercial | Andreas Leclaire | | |
| Commercial | Dr Tobias Fuchs | | |
| Employment and pensions | Klaus Heeke | | |
| Business integrity | Alexander Schemmel | | |
| Tax controversy | Heiko Ramcke | | |
| Tax controversy | Dr C Alexander Neuling | | |
| IT/IP and data protection | Dr Söntje Julia Hilberg | | |
| IT/IP and data protection | Katharina Scheja | | |
| Regulated industries | Dr Peter Maser | | |
| Energy and resources | Florian Wesche | | |
| Banking and finance/FSI | Dr Mathias Hanten | | |
| Banking and finance/FSI | Dr Albrecht Kindler | | |
| Real estate | Felix Felleisen | | |
Staff Figures
Number of lawyers : 2,000+ at this office : 37
Languages
Dutch English French German Greek Hungarian Italian Japanese Mandarin Russian Spanish Turkish
Memberships
Deloitte Legal*
Other
Other offices : Berlin Other offices : Frankfurt Other offices : Hamburg Other offices : Hanover Other offices : Munich Other offices : Stuttgart
Diversity/Community
At Deloitte, we understand that our diversity is a key driver of our effectiveness in the market. That's why, in FY2018, we re-committed to progressing our already strong culture of inclusion and increasing gender representation at all levels across Deloitte.
Our deeply embedded, ongoing initiatives to promote diversity and inclusion at Deloitte have proven effective.
Deloitte member firms have adopted progressively advanced talent initiatives—including workplace flexibility, and family leave and return-to-work policies—that attract women, parents and employees of all generations.
Many Deloitte member firms offer their people opportunities through global business resource groups (BRGs) to connect and build networks with others who share affinity indicators such as gender, race, religion and sexual orientation. Some member firms have also established councils that bridge gaps between single-identity workplace groups.
Deloitte leaders in Australia, Canada, UK, US and other countries have been recognized externally for inclusion efforts and/or serve on boards of organizations that promote inclusion.
Globally, Deloitte creates a safe work environment for all people through its strong policies against misconduct, inappropriate behavior or sexual harassment.
These are some of the significant reasons why Deloitte is recognized as a desirable workplace by organizations that include
Great Place to Work, LinkedIn, National Association of Female Executives (US), The Times (UK), Glassdoor.
While we are proud of the accolades we have earned and the policies and programs we have implemented, we understand that we must change as the market and world around us change. To lead in the areas of inclusion and diversity, we must achieve more. That is why we are focusing many of our current efforts on gender representation and why we will continue to seek and hire qualified women, provide ample developmental and promotional and leadership opportunities, and remain committed to fair pay for all.
Interviews
Felix Felleisen, Partner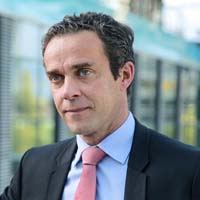 Felix Felleisen, Partner of Deloitte Legal Rechtsanwaltsgesellschaft mbH discusses how the firm is adapting to clients' changing needs.
What do you see as the main points that differentiate deloitte legal rechtsanwaltsgesellschaft mbh from your competitors?
We have a great team of lawyers eager to win great clients and to make an impact on our clients' businesses – people who are not only true experts in their areas of practice, but bold, ambitious, adaptive and proud to be part of Deloitte Legal.
Our people strive to assist clients with all the issues they face, and to think and go beyond traditional lawyering. Our adaptive teams have an appreciation of multicultural aspects of business. We view legal issues as business issues, here in Germany and throughout our network, in more than 75 countries around the globe.
We are leaders in technology yet understand the importance of personal attention. Our culture is one of embracing new trends. We monitor and predict shifts in the legal market, and play an active role in reshaping our profession as the needs of our clients change.
We offer our clients a superior service experience by listening to and working to understand them, not over-lawyering, and maintaining a solution-focused outlook.
We know that legal issues are but one of the many facets of the issues our clients face, and that these issues are rarely limited to those of a legal nature. Solutions must be sensible from a legal perspective, but also be designed to meet the client's business, commercial, financial, tax or technical requirements.
We can offer a business perspective on our clients' legal problems, viewed through the lens of our industry-expertise and in collaboration with other Deloitte member firm professionals. Our teams work closely with relevant specialists from Deloitte but also from our clients' organizations and third parties, to develop tailor-made solutions.
We partner with our clients, adapt to their needs and deliver solutions that are different. We speak the language of the boardroom, not legalese.
Which practices in your member firm do you see growing in the next 12 months? what are the drivers behind that?
We believe that Corporate/M&A, which has always been one of the core practices of our firm, will continue to grow, with the main drivers being the Global Tax Reset that will be required for many organizations in the light of BEPS guidelines, an increasing pressure on administrative and compliance costs, as well as general evolution of our clients' businesses.
We firmly believe that our fantastic skill-set, interdisciplinary structure (including Consulting) and global reach equip us well to serve clients involved in a multinational restructuring, expansion or M&A project.
With ever-increasing regulatory issues, industry expertise will become more important. We are focused on attracting industry specialists to our firm, and have recently welcomed highly-regarded professionals from the energy and resources and financial services industries to our team.
Corporate and personal liability of executives is trending in the evolving regulatory environment. Our Business Integrity Services team, with specialists in white collar crime, forensics, data extraction, enterprise risk and more, is an area of growth that is served especially well by the combined capabilities of Deloitte Legal and Deloitte Germany.
We offer a unique combination of legal specialist knowledge, technical capabilities and tax issues provided in the context of an interdisciplinary team. We believe that this sets us apart from our competitors. We will also continue to focus on digitalisation and information technology, established specialist areas of our firm where we have excellent capabilities.
Compliance will remain a key issue. With our innovative, technology-based approach and excellent people, we firmly believe that this will be a thriving segment as well.
What is the main change you have made in your firm that will benefit clients?
Definitely our full integration into the Deloitte and Deloitte Legal network, giving us and our clients access to leading-edge technology, uniquely positioning our firm in terms of the quality, scope and reach of our services.
How is technology changing the way you interact with your clients and the services you can provide them?
Technology has changed the way we interact with our clients, and continues to rapidly evolve in the legal sector. Social media, rapid technology adoption and changing behaviours are driving massive changes both to the channels through which we communicate, and what we say.
We are both early adopters and early adapters, embracing trends to leverage new ways of working to benefit our clients.
We invest in the development of our people's digital skills, as well as in technologies that help us add value to our clients' organizations. We have already invested in data sourcing and mining capabilities, and in future will look to invest in more sophisticated Legal Tech solutions that combine legal expertise and big data with cognitive/artificial intelligence elements.
Can you give us a practical example of how you helped a client add value to their business?
There are so many. We help a broad range of clients in dealing with diverse challenges:
German family-owned undertakings expanding into new markets
Multinationals wishing to execute a buy and build strategy through acquisitions and participations across the world
Financial services companies dealing with Basel II through combining and unifying their local businesses in one entity by a series of cross-border mergers
A German stock listed real estate company "repatriating" assets by changing the legal form of subsidiaries from that of a LuxCo to that of a German corporation
Utilities companies in proceedings that will affect the industry,
Important players in compliance prevention, but also in dealing with past compliance breaches
Non-German groups and their German subsidiaries in dealing with and surmounting financial difficulties
Non-German groups and their German subsidiaries in larger headcount reduction projects in Germany.
Are clients looking for stability and strategic direction from their law firms – where do you see the firm in three years' time?
Clients are looking for and we have the ability to provide strategic direction that is in line with our clients' own vision, strategy and tactics.
In three years' time, we aspire to continue to be equally successful, become an ever greater firm serving even greater clients, using a combination of innovative technology and high-end legal expertise to deliver services designed to achieve our clients' business and legal objectives. So that our firm will make an impact that matters for our clients.
Top Tier Firm Rankings
Firm Rankings