Advokatfirman Schjødt > Stockholm, Sweden > Firm Profile
Advokatfirman Schjødt
Offices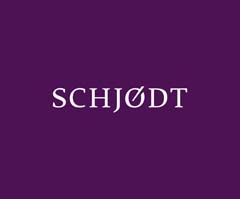 Advokatfirman Schjødt
HAMNGATAN 27
BOX 715
101 33 STOCKHOLM
Sweden
Advokatfirman Schjødt > The Legal 500
Rankings
Advokatfirman Schjødt
has a strong track record in acting as receiver in bankruptcies as well as administrator in company reorganisations. The team, which includes
Lars Eric Gustafsson

, is considered '
one of the best teams on the market
' in regard to handling out-of-court financial restructurings and debt restructurings. The group is also adept at handling a variety of issues in connection with insolvencies, including transaction avoidance actions and insolvency related claims, where '
expert at recovery and litigation in insolvency law
'
Hans Renman

 is active. '
Great project leader
'
Emma Berglund Uväng
 leads the practice, in which the '
excellent
'
Christofer Hemsedahl
recently made partner and '
is someone to look out for in the future
'. Michael Levin retired.
Practice head(s):
Other key lawyers:
Testimonials
'Schjødt has a broad expertise in insolvency proceedings. The law firm has experience in working with large cases and has good organisation.'
'Schjødt has several established partners who have worked on major insolvency assignments. For example, Emma Berglund Uväng is broad in her expertise, easy to work with and makes good business decisions. Hans Renman is an expert at recovery and litigation in insolvency law.'
'Fast, efficient and trustworthy.'
'Hands-on and capable.'
'Ability to liaise and work with the broader team across 3 jurisdictions. Willingness to consider and develop non-standard solutions. Negotiating ability with State agencies. Persistence in pursuing the agreed strategy and overcoming obstacles.'
'Worked with partners Hans Renman and Christofer Hemsedahl, both excellent.'
'Strong and experienced team in any insolvency related assignment. One of the best teams on the market.'
'Pragmatic, thorough and business-minded.'
Key clients
Well Fastigheter Holding AB and Well BRF 2.0 Holding AB
Eniro AB
DAT Trading AB
Hotell Norrtull i Vasastan AB and Ramenco AB
Nynas AB
Smart Living Group
MI Andersson Fastighetsbolag AB
Goyada Aktiebolag, CashCom i Sverige AB and other companies in the group
Metro Media House AB and Tidnings AB Metro
Stockholm Hand & Fotkirurgikliniken AB
Transtema Infrastructure AB
Axxonen Holding AB
Adelsö Entreprenad & Transport AB
Sea Life Group
Constrera AB
Hallberg-Sekrom Fabriksaktiebolag and Hallberg Sekrom Fabriks i Vimmerby AB
Work highlights
Advised on the company reorganisation of Nynas.
Appointed as official receiver in the bankruptcy of Adelsö Entreprenad & Transport AB in April 2021.
Led by 
Emma Berglund Uväng
, the practice at
Advokatfirman Schjødt
acts for a range of Nordic and international bank and financial institutions, alternative credit providers, borrowers, investors and funds managers. Recent highlights span debt financing work, securities issues and regulatory mandates as well as financing and refinancing transactions. Other key names include
Eric Halvarsson
, senior associate
Ida Hermansson
and
Ylva Forsberg
.
Practice head(s):
Other key lawyers:
Testimonials
'Excellent team of associates headed by a very competent and engaged partner. Very good partner availability throughout transactions and solid documentation quality and knowhow. Attention to details are high and negotiation power among the partners are equally high. I have nothing but positive remarks for Schjødt's bank & finance practice.'
'Eric Halvarsson, very knowledgeable, commercial and strong deal negotiator.'
'Eric Halvarsson is a very reliable and commercial lawyer.'
'High partner involvement.'
'Eric Halvarsson – very engaged in the transactions, good legal mind, very available.'
Key clients
Proventus Capital Partners
Advokatfirman Schjødt
has a broad public procurement practice, with sector expertise in the transport, construction, and healthcare industries. The team represents both contracting authorities and suppliers in high-value transactions, providing advice on the bidding process and the drafting of contracts as well as handling review procedures. The practice's work in the contentious space includes representing clients in court proceedings up to the Supreme Administrative Court.
Fredrik Linder
 is the key contact in the team.
Testimonials
'The person we have worked with shows great understanding of our business and great knowledge in the area of public procurement. The person has a fearless attitude which we really appreciate.'
'Schjødt is outstanding in public procurement. We have engaged them in various matters for the past ten years. Each time, they have i) been quickly available, ii) quickly analysed extensive documentation, iii) produced good response documents and iv) always met deadlines.'
'I have worked with Fredrik Linder for about ten years. He has huge experience in the field of public procurement and he is probably the best procurement lawyer in Sweden. He provides very practical advice, adapted to our business, in sometimes complex matters. He applies creative thinking and can find new ways to handle the case. He has represented us in court several times and we have always won thanks to his good work.'
'Deep knowledge of Swedish procurement.'
'The way they work with us as their client, you feel that your case is very important to them.'
'In a very short time, Fredrik Linder understood the case and the key problem. Always possible to reach him and talk about solutions outside "the box" and one and two steps further. He was very clear in his comments and solutions. I have full confidence for his advice. He is a good listener and can use the information in a very good way.'
'I think Schjødt organise their teams in terms of development, collaboration and service for the client.'
'I think Fredrik Linder has a good competence in public affairs and supported us very well.'
Key clients
Keolis
Skanska
Linde
Tele2
Essity
Airbus
Getinge
EY
Clear Channel
The Swedish Central Bank's Foundation
Work highlights
Represented Tele2 in court proceedings against the National Procurement Services Authority regarding a public procurement of mobile phones, tablets etc.
Represented Keolis in court proceedings against Region Stockholm regarding a public procurement of a contract for bus traffic in Stockholm.
Represented Skanska in court proceedings against Serneke regarding the public procurement of a high-value construction contract.
With seamless cooperation between the firm's Swedish and Norwegian offices.
Advokatfirman Schjødt
's capital market's team acts as underwriters' counsel for leading multinational investment banks on IPOs and equity share offerings on the growth and main markets. Practice head
Ylva Forsberg
and
Emil Hedberg
act for issuers and private equity sponsors operating in a diverse range of sectors, including the cryptocurrency, life sciences and healthcare industries.
Practice head(s):
Other key lawyers:
Testimonials
'Ylva Forsberg. Delivers precise and clear legal advice with a commercial mindset. Great leadership and problem-solving skills. All in all a top adviser for equity capital markets related matters.'
'High partner attention. Proactive work. Knowledgeable within the capital markets field.'
'Easy access. Knowledgeable and efficient.'
'Very strong team with a quite innovative approach. They have combined the ability to execute very large transactions with a good sense of how to approach smaller mandates while maintaining the best of both worlds.'
'Emil Hedberg, a very strong practitioner. among the best young capital markets lawyers in Sweden.'
'Dedicated team specialised in capital markets, which when doing an IPO is important.'
'Very dedicated, available at all hours and knowledgeable about the subject matter. Most importantly, precise in their answers.'
'Proactive team with short response times and a high level of knowledge.'
Key clients
Goldman Sachs
Carnegie Investment Bank
Danske Bank
ABG Sundal Collier
Morgan Stanley
Pareto Securities
Truecaller
Smart Wires Technology
Paradox Interactive
Quickbit
Safello
Wise Group
Wyld Networks
Empir Group
Medhelp
Adtraction
Solon Eiendom
Work highlights
Advised Goldman Sachs and Morgan Stanley as lead bookrunning managers and representatives of the underwriters, on the $406m offering of shares in the form of American Depository Receipts in Olink Holding AB and listing on Nasdaq Global Market.
Advised Solon Eiendom in connection with a series of transactions with SBB Samhällsbyggnadsbolaget and an offering of shares to the general public in Sweden and a parallel listing in Sweden.
Advised Smart Wires Technology on its SEK1.4bn private placement of shares in the form of Swedish Depository Receipts and listing on Nasdaq First North Growth Market.
Under the leadership of
Fredrik Hag
, the M&A team of
Advokatfirman Schjødt
advises on the structuring and implementation of M&A transactions and private company investments. It works with a broad range of clients, including high-profile premium private equity and venture capital sponsors, with particular expertise in the telecoms, media and fintech sectors.
Pontus Bergsten
 works with high-profile private equity sponsors, with a special focus on the e-sports, media, construction and healthcare sectors.
Practice head(s):
Other key lawyers:
Testimonials
'The Schjødt team delivered a seamless and client oriented service and solution along the acquisition process. What stood out was the commitment, flexibility and availability of the entire team – not least the partner in charge – and the smooth involvement of specific topic experts. Working together was hard work but also had a high fun factor.'
'Erica Hegerin led the project from start to end. She and her team delivered with high quality and true customer focus on legal DD, transaction documentation and financing docs, drawing seamlessly on her fellow expert partners. She was also took the role of trusted adviser and sparring partner along the process. She truly grasped that we had built a strong relation and trust with the target and its management team, which we needed to reinforce and nurture in every interaction and negotiation. She really struck a good balance between technically securing our interests and being pragmatic.'
'A very structured and professional firm which provides swift and accurate advice.'
'Client focus and engagement. Commercial focus.'
'Pontus Bergsten, great and very commercial lawyer.'
Key clients
Fjordkraft
Are Oy
NREP
Mestergruppen
Euromaint
Ramböll Sverige
Work highlights
Advised Fjordkraft Holding ASA on its acquisition of Switch Nordic Green AB, a Sweden-based company engaged in distribution of electricity, from Troms Kraft AS.
Advised Veidekke ASA on the divestment of its property development operations to a consortium consisting of Fredensborg AS, Fredensborg Bolig AS, Norwegian Property ASA and Union Real Estate Fund III Holding AS.
Working with the firm's top-rated Oslo desk,
Advokatfirman Schjødt
's bench in Stockholm handles sophisticated oil and gar arbitrations and share purchase agreement disputes for international clients. Practice head
Ola Hansson
maintains a busy professional liability practice, acting for professional services and private equity clients. The team's regulatory offering covers market abuse and insider trading issues. Newly promoted partner
Carl Rother-Schirren
has extensive experience in post-M&A disputes, while
Hans Renman
 leads on insolvency proceedings.
Other key lawyers:
Testimonials
'Even among top players, the responsiveness and availability of Mr. Carl Rother-Schirren and his associates is in its own league. Working with them has been a true joy.'
'The responsiveness and availability of Mr. Rother-Schirren is exceptional. Even when working with not so significant assignments, he makes you feel that you have his undivided focus and this is also reflected in the thought every detail is given and the expeditious manner tasks are handled in.'
'We consider Schjødt a highly skilled top firm in respect of dispute resolution and in general.'
'When seeking representation for clients in Sweden we always have Schjødt on our shortlist.'
'Schjødt handles cross-border cases well. Their language skills are excellent and they have the right mind-set and level of understanding of the issues involved in cross-border disputes.'
'They are very capable and qualified. They always provided good sparring on the legal uncertainties and were quick to implement agreed actions.'
'I have had most contact with Carl Rother-Schirren. He is great to work with. He is a very competent lawyer in dispute resolution. He is highly professional and possesses great knowledge in dispute resolution. He always involves the client, is responsive to the client's wishes and is easy to get in touch with. He always provide specific advice regarding how to proceed.'
'Great litigation skills.'
Key clients
De Lage Landen Finans AB
Huawei Technologies Sweden AB
Work highlights
Represented Huawei Technologies in its appeal of the Swedish Telecom Authority's exclusion of Huawei products and services in the 5G deployment in Sweden.
Represented the bankruptcy estates of Goyada AB and numerous affiliated entities in numerous cases concerning claw-back, tort and professional negligence issues.
Under the leadership of
Jenny Jilmstad
,
Advokatfirman Schjødt
's employment and pension group counts a range of international and Swedish listed and private companies on its client roster alongside trade unions and employer organisations. The group is active in the employment aspects of M&A, restructurings, internal investigations and whistleblowing mandates.
Key clients
Intrum
NCC
Designit
TietoEvry
Diageo
SRV återvinning
Babcock International
Qinetiq
McAfee
DEAS Asset Management
Work highlights
Assisted Intrum with a major transformation process involving outsourcing projects and TUPE considerations.
Assisted TietoEVRY with business transfer issues and also employment GDPR issues.
Advised Designit on a large reorganisation and on a connected redundancy and also a dispute with a former employee.
The competition team at
Advokatfirman Schjødt
has a broad practice covering merger notifications as well as investigations by Swedish and EU regulators into alleged anti-competitive practices. The Stockholm team, led by
Mats Johnsson
, works alongside the firm's Oslo office to handle transactions involving both jurisdictions. In addition to advising clients facing investigations, the team also provides assistance to companies in challenging the anti-competitive practices of competitors.
Testimonials
'The team is well coordinated and offers support in a wide range of matters. Very responsive.'
'Mats Johnsson has offered excellent and prompt support whenever we have needed it, assuming the queries related to his area of expertise and pointing to the relevant lawyers in other areas.'
'A very knowledgeable and experienced team with local presence. Kept everyone else within the project group constantly up to date on the merger filing process, provided solid advice and ensured that the process was smooth and efficient with minimum impact on the target company's management.'
'Very knowledgeable and experienced. Made a very good impression on the entire project team and ensured a smooth and efficient process as well as a deep understanding of the filing process. Provided solid advice throughout the entire process.'
'The reason we obtain the services of Schjødt in this field of practice is that we want to work with partner Mats Johnsson.'
'We have worked with Mats Johnsson for many years. He has a unique competence in national and EU-based competition legislation. Always available and has deep knowledge of our field of business.'
'When it comes to cross-border transactions between Norway and Sweden, the firm has an an obvious advantage in relation to other Nordic firms.'
'The individuals are extremely alert and quick.'
With an international network that includes offices in London and Oslo,
Advokatfirmaet Schjødt
is well equipped to handle cross-border insurance matters and works closely with practitioners in other jurisdictions. The firm handles a broad range of insurance and reinsurance mandates, including corporate, regulatory and commercial issues, and litigation. Practice head
Peter Kullgren
 acts for domestic and international insurance companies.
Testimonials
'Deep knowledge in insurance'.
'Provide good support by looking ahead and assessing the next steps in the process'.
'Dedicated and easy to reach'.
'Good knowledge of the regulatory and legal insurance framework'.
'The firm's banking & finance team has deep knowledge and experience of insurance law'.
'Partners Peter Kullgren and Anna Wahlbom stand out for their dedication and expertise within the field of insurance law'.
Key clients
Futur Pension (previously Danica Pension)
Svenska Läkemedelsförsäkringen
Kollektivavtalsinformation Sverige AB
Förhandlings- och samverkansrådet PTK
Unionen Medlemsförsäkring AB
Anticimex Försäkringar AB
Medicover Försäkringar AB (publ)
SPP Pension och Försäkring AB
PostNord Försäkringsförening
SCOR Sweden Re
Swedbank Försäkring AB
Aktiebolaget Akademikerförsäkring AB
Idun Liv Försäkring AB
American Express
Vector Nordic AB
Euler Hermes
LRF Försäkring Skadeförsäkringsaktiebolag
FörsäkringsGirot Sverige AB
Work highlights
Advised Swedbank Försäkring AB on a matter regarding the interpretation of the Solvency II regulatory framework and the calculation and stresses made within the SCR.
Advised Svenska Läkemedelsförsäkringen AB on its sole insurance product, i.e., a pharmaceuticals insurance, in relation to the Covid-19 pandemic and the implications thereof.
Advised Unionen Medlemsförsäkring AB on its sole insurance product, i.e., unemployment insurance, in relation to the Covid-19 pandemic and the implications thereof.
The TMT team at 
Advokatfirman Schjødt
has notable experience in licensing and contract drafting negotiations, and also handles cybersecurity mandates, regulatory matters and disputes. The practice has recently seen an uptick in instructions relating to the CJEU judgement in the Schrems II case and the implications it has for international data transfers.
Thomas Nygren
leads the practice and is well versed in international technology transactions.
Testimonials
'The combination of knowledge and understanding of IT business, technology and of complex IT frame agreements gave us an advantage over our competitors.'
'The practice demonstrated sharp knowledge, not only of the telecoms industry, but also of potential developments in the area to alert us to any future regulatory changes in the industry.'
'Strong attention to the details of the given assignment was demonstrated with a focus on the client needs.'
'The team keeps an eye on innovations in the industry.'
'Thomas Nygren is an experienced attorney in the telecoms field.'
'Thomas Nygren exceeded our expectations by undertaking complex legal tasks and learning our company's business in order to provide tailor-made responses to meet my company's needs.'
Key clients
Huawei Technologies Sweden AB
A3 Allmänna IT- och Telekomaktiebolaget AB
Kollektivavtalsinformation Sverige AB
Moli Streaming AB
Vermiculus Financial Technology AB
Smart Wires Inc
Stamina Group/Avonova Hälsa
Nenda AB
Chinsay AB
Work highlights
Representing Huawei in its legal dispute with the Swedish state on the matter relating to the Swedish ban of Huawei from the Swedish 4G and 5G market.
Advising Vermiculus in respect of drafting and negotiating license, development, maintenance and support contracts.
Retained to assist Kollektivavtalsinformation Sverige AB in assuring inter alia compliance with the GDPR.
With a recent increase in transactions within the house developing sector,
Advokatfirmaet Schjødt
has also handled a collection of cross-border transactions between Norway and Sweden, leveraging the firm's Nordic network. The '
professional, attentive and responsive
' team is led by
Charles Andersson

 and has seen notable recent activity in transactional work within the real estate and retail sectors and an increase in Norwegian clients.
Testimonials
'Seriousness, professional, attentive and responsive.'
'We work closely with Schjødt in Sweden, and are very happy with their service. They are flexible, timely and deliver the product we need to fulfil our transactions.'
'It is a dedicated team that has a good focus.'
'My personal experience is to work with Charles Andersson and Oskar Högberg, and we are very happy with both of them.'
Key clients
Veidekke
NREP
Klövern
Scandinavian Property Group
Kildare Partners
Nischer Properties
Profi Fastigheter
City Finansiering AS
SSM
ResiDev
Svenska Stadsbyggen AB
Solon Eiendom ASA
Norwegian Hospitality Group
Nordr
Work highlights
Advised Scandinavian Property Group on the sale of two residential building projects with a total deal value of SEK1.3bn.
Advised Svenska Stadsbyggen on the sale of an elderly care homes portfolio to Samhällsbyggnadsbolaget i Norden (SBB).
Advised Solon Eiendom on a JV-investment and acquisition with SBB, which eventually will own one of SBB's current property portfolios in Stockholm.
Diversity
Schjødt is recognised and respected as one of Scandinavia's top law firms, with a particular reputation for legal excellence – a reputation on which we will not compromise. While pursuing legal excellence, and across every part of our business, we strive to create an inclusive environment that embraces differences and fosters inclusion. We believe that valuing diversity and offering inclusiveness is a competitive differentiator enabling us to achieve our vision to create unmatched value for both our clients and colleagues.
We embrace a diverse workforce and therefore aim to recruit and retain a workforce that is representative of our society's diversities, for example with respect to various nationalities, ethnicities, ages, sexual orientation, beliefs, status, and (dis)abilities.
Schjødt's diversity commitment is based on our core values and focuses on equal opportunity, respect, inclusiveness and flexibility throughout the whole firm. We actively strive to create an inclusive workplace for all.
We maintain that employees shall be promoted on their merits and based on objective standards, and no employees shall experience that their background, belief or lifestyle affects their opportunities within our firm. We treat co-workers with dignity, fairness and respect and will not tolerate any form of discrimination, bullying, or harassment based on differences of background, belief or lifestyle. We likewise welcome clients, vendors, and all other visitors equally regardless of their background or appearance.
To achieve a diverse and inclusive environment, we recognize the value of recruiting employees with different backgrounds, knowledge, and experience. We are committed to ensure that gender is not a barrier to career opportunities and advancement. We provide a representation of all genders throughout all recruitment processes and we believe that through gender-balanced leadership and talent pipelines, we can better represent our customers' needs. Therefore, we actively ensure that gender diversity and equal treatment across gender lines is prioritized particularly in our pay and promotions processes.
Schjødt recognizes that traditionally duties outside of the workplace have hindered lawyers' advancement. We affirmatively encourages employees to assume these duties, and we work to compose a workplace with employees who have a variety of life circumstances. We recognizes the need to ensure that employees feel valued and are not hindered in living a full life, no matter their background or needs, while still receiving the opportunity to participate and advance their career with Schjødt. People are our most valuable asset and we strive to make flexible working arrangements available where appropriate, as we appreciate that not everyone can and will work the same hours or in the same way.