Dirkzwager > Arnhem, Netherlands > Firm Profile
Dirkzwager
Offices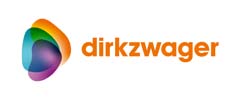 Dirkzwager
VELPERWEG 1
6824 BZ ARNHEM
Netherlands
Dirkzwager > The Legal 500
Rankings
Dirkzwager
's team is adept at covering all areas of liability and insurance law for Dutch and international insurance companies, as well as brokers. It is particularly well-known for its strengths in insurance litigation, where the caseload spans areas such as professional liability, corporate liability, product liability and D&O cases, among others. The practice is characterised by its international reach, with the firm having close ties to 'best friends' insurance firms and being affiliated with the TELFA and USLAW legal networks.
Daan Baas
,
Harry Kruitwagen
 and
Joost Bindels
 jointly lead the team.
Practice head(s):
Harry Kruitwagen; Daan Baas; Joost Bindels
Testimonials
'The team excels in their knowledge of liability and insurance law in a broad sense such as casualty, D&O, professional indemnity and engineering. The team has a proactive, service-oriented and hands-on approach.'
'Harry Kruitwagen is easily accessible and he always knows how to convert complex legal issues into concrete and pragmatic solutions.'
'Very much in-depth knowledge, but still practical and hands-on. Always deliver on time and with quality.'
'Daan Baas is well appreciated as co-counsel, always has a clear approach.'
'Very good firm. Extremely analytical and are well versed in insurance law including defense work. They are very mindful of all risks and are extremely good at mitigating against those risks.'
Key clients
Allianz Global Corporate & Specialty SE
Amlin Insurance SE (MS Amlin)
Liberty Mutual Insurance Europe SE
Allianz Benelux N.V.
Royal Sun Alliance
AIG Europe SA
Achmea Schadeverzekeringen (Avéro)
Zurich Insurance plc
HDI Gerling
QBE Insurance (Europe) ltd
DUPI
Marsh
Willis
Aon
Bovemij
Based in Arnhem,
Ernst-Jan van de Pas
 ('
a very skilled IT-lawyer with strong business sense
') and
Joost Becker
lead the
Dirkzwager
IT team together with associate partners
Mark Jansen
and
Christel Jeunink
. The team's expertise spans IT contracting and related disputes, e-commerce, data protection/privacy laws and cybersecurity, a rapidly developing practice. Becker also handles soft and contentious IP matters. In addition to tech companies, the group attracts clients from the healthcare, education and research sectors. The firm has a strong referral network of overseas firms and affiliations, including TELFA and USLAW.
Practice head(s):
Ernst-Jan van de Pas; Joost Becker; Mark Jansen; Christel Jeunink
Testimonials
'Quick response with practical, directly applicable advice. Provides confidence in critical (legal) situations and makes it possible to keep communications with our counterparties open.'
'Huge knowledge in the field of IT and privacy law. There is a lot of experience in thinking along with the company, whereby not only the legal, but also the business interests are taken into account in advice.'
'Mark Jansen: You cannot find more knowledge about privacy law in one person. In addition, Mark has the ability to provide quick and practical advice, despite the fact that it concerns very complicated matter. At any other office I would get huge memos, Mark has the power to advise to the point without a lot of ballast around it.'
'Ernst-Jan van de Pas: You notice in the way in which he contributes ideas that Ernst-Jan has a lot of experience, not only as a lawyer, but also as an arbitrator. I appreciate not only the content of the advice, but also the willingness to take up matters in the short term.'
'Highly qualified and exceptionally high level of quality.'
'Strong knowledge combined with practical thinking and great collaboration on cases. I like the way Dirkzwager can think both on the business side and the legal side.'
'Ernst-Jan van de Pas has thorough knowledge and is really accessible which makes him a trusted partner. With Sven Wakker at his side, Dirkzwager has a strong team for the needs of our legal support.'
'The team has quite some visibility, has smart people who are good at explaining complex legal issues in simple language for non-lawyers.'
Key clients
Stichting Elisabeth-TweeSteden Ziekenhuis
Alliander N.V.
Coolworld International B.V.
Isala Hospital
CCV Holland B.V.
Avisi B.V.
Parker Hannifin
Sanoma Oy
SGOA
Fellowmind
Flevo Hospital
Work highlights
Acting for Stichting Elisabeth-TweeSteden Ziekenhuis in a litigation case against Alert Life Science Computing S.A., a Portuguese IT supplier, amounting to over €70m in claims.
Advised Alliander N.V. on drawing up a contract structure for marketing the SaaS application for Alliander in Germany, the Netherlands and the UK.
Acting for Coolworld International B.V. on setting up a contractual construction with a Danish IT supplier To Increase for an ERP platform as a Service.
Dirkzwager
has expertise across merger, acquisition and private equity transactions, counting its knowhow in the energy sector, as well as its integration with the TEFLA and USLAW legal networks as points of differentiation. Practice head
Claudia van der Most 
has strength in M&A deals with complex international and governance components.
Other key lawyers:
Maarten Kole; Selma van Ramele; Valerie van Engelenburg-Sijberden
Testimonials
'It is a comprehensive high quality pragmatic team with very experienced partners and expertise on all legal niches readily available.'
'They have short internal lines and work seamlessly together with a very good hands-on mentality.'
'Efficiently use their partner network across the globe to provide you with the best possible solution.'
'Claudia van der Most: a highly experienced partner, very good in complex and multi-faceted transactions. Down to earth, Low ego focused on getting the deal done. Real pleasure to work with.'
'Valerie van Engelenburg-Sijberden: a strong associate, responsive, accurate, excellent subject matter expertise.'
'Claudia van der Most: Good communicator, great at teaming up with corporate finance team, committed to delivering outstanding client experience.'
'Quality for a reasonable price. Listening to the clients and knowledgeable about the business. Focused on end result and discussing with client the way to reaching this result.'
'Availability, professionalism and strong focus on end result. Exceptional soft skills.'
Key clients
Rubis Terminal S.A.
Arcadis Nederland B.V.
Bovemij N.V.
Obton A/S
Q-lip/Bactoforce
Vattenfall
Nieuw Nederland
Heuvelman-Gooimeer
Universiteit Wageningen
Mooreast
YAMA
CD20
CADAC
Work highlights
Assisted Wes Beheer B.V. with the sale of all shares in the capital of Staffing Enterprises B.V.    
Assisted Bovemij N.V. with the purchase of 100% of the shares in Autotrust Holding B.V.
Assisted the seller in a transaction where Valori took a majority stake in Omnext.
Dirkzwager >
Firm Profile
Dirkzwager was founded over 125 years ago and has offices in Arnhem and Nijmegen. It is a 36 partner firm supported by approximately 150 legal experts (attorneys-at-law, notaries, candidate notaries and tax consultants) employing a total of 322 employees, which provides legal and tax services that are distinctive for being of high quality as well as being tailored to meet the needs of its clients.
Dirkzwager is ranked the 13th largest law firm in the Netherlands according to advocatie.nl and the 1st firm in terms of quality according to MT1000 magazine in 2020.
Dirkzwager very much appreciates sharing its knowledge through its knowledge portal www.dirkzwager.nl and by its own educational institute, the Dirkzwager Academy, organising workshops and internal courses on a regular basis.
At Dirkzwager, the firm has created a working culture that enables its people to consistently offer high standards of client service. The firm's offices offer legal, tax as well as notarial services from specialised practice departments. Its approach is commercial, flexible and pragmatic.
The firm works with its clients as business partners and not simply as suppliers of legal and tax services. It commits to excelling not only in its individual areas of practice, but in the way it delivers service to its clients — with enthusiasm, effort and integrity.
The firm serves as its client's legal and tax trusted advisor, helping clients achieve their business objectives while managing their risks, difficulties and expenses.
Furthermore, Dirkzwager takes great pride in not only knowing its client's industries but also understanding their unique business process. The firm offers full legal and tax services in the Netherlands. In addition, it offers legal services in Germany through its own German desk run by both Dutch and German accredited attorneys.
Through the TELFA (Trans European Law Firm Alliance) and USLAW network, it is able to assist its clients in all EU countries as well as all 50 US states. As members for the past 20 years, Dirkzwager has worked closely with most affiliated firms from the network.
Main Contacts
| Department | Name | Email | Telephone |
| --- | --- | --- | --- |
| Employment | Tom Vandeginste | | |
| Corporate | Karen Verkerk | | |
| Corporate | Selma van Ramele | | |
| Procurement | Tony van Wijk | | |
| Insurance; Litigation | Harry Kruitwagen | | |
| Insurance | René Wildenburg | | |
| Insurance | Joost Bindels | | |
| Insurance | Henriek Kragt | | |
| Insurance | Daan Baas | | |
| Environment; Rent | Jasper Molenaar | | |
| Tax | René Sueters | | |
| Employment | Buby den Heeten | | |
| Finance | Chantal van den Borne | | |
| Business recovery | Claudia van der Most | | |
| Corporate | Deline Kruitbosch | | |
| Healthcare | Marieke van Dongen | | |
| Healthcare | Louis Houwen | | |
| Healthcare | Pieter Bergkamp | | |
| Intellectual property and IT | Ernst-Jan van de Pas | | |
| Real estate | Bart van Meer | | |
| Real estate | John Wijnmaalen | | |
| Real estate; Rent | Robert Rijpstra | | |
| Corporate | Rogier Faase | | |
| Real estate | Anouk Bisseling | | |
| Corporate | Karin Harmsen | | |
| Corporate | Rob van Houts | | |
| Government | Hanna Zeilmaker | | |
| German desk | Susanne Hermsen-Pfeiffer | | |
| Energy | Maarten Kole | | |
| Pensions | Henk Hoving | | |
| Pensions | Frédérique Hoppers | | |
| Civil law notary | Ruben Berentsen | | |
| Intellectual property and IT | Joost Becker | | |
| Tax | Gerton Rademaker | | |
| Tax | Robert de Vries | | |
| Tax | Cuno Wittrock | | |
| Healthcare | Luuk Arends | | |
| Corporate | Bas Bookelmann | | |
| Corporate | Klaas-Albert Veerbeek | | |
| Healthcare | Koen Mous | | |
| Intellectual property and IT | Mark Jansen | | |
| Intellectual property and IT | Christel Jeunink | | |
| Cassation, procedural law and appeals | Tom van Malssen | | |
| Private law and Family law | Ineke Meuwese | | |
| Tax | Lex van Noordenburg | | |
| Tax | Lodewijk Reijs | | |
| | | | |
Staff Figures
Number of legal experts : 150
Languages
Dutch English French German
Memberships
TELFA USLAW
Other
Other offices : Nijmegen