The Legal 500
Webinars
What are the evolving roles of the law firm and the corporate legal department – has it evolved with the arrival of this new pandemic
8 April 2021, 5.00pm Turkey Standard Time
In association with...

← Back to Webinar homepage
What are the evolving roles of the law firm and the corporate legal department – has it evolved with the arrival of this new pandemic
Overview
In the last 12 months, law firms across the globe have already begun to feel the effects of disruptive trends like Covid-19, while corporate legal departments are increasingly being asked to reduce costs and operate more efficiently than ever before. New innovative methods of the client/customer focus with the ability to flex and adapt to a raft of changes will have to be managed. This will be more so the case as both law firms and corporate legal departments explore various new platforms and tools to meet the demands to support remote work and virtual collaboration.
With more organisations already endorsing flexible working arrangements and work/life balance thanks to the pandemic, the panel will also discuss whether lawyers will be able to balance their home life with work in a way that the global legal industry has rarely seen before.
The 45-minute panel discussion, followed by a Q&A session, will see an expert panel of in-house and private practice leaders discuss and present the opportunities available for those wanting to engage in a creative and open-minded way with the challenges faced in a post-Covid world while prioritising business continuity and client services.
Speakers

Rana Hoffman, deputy chief legal and compliance officer, Koç Holding A.Ş.
Rana has 20 years of experience in various areas of corporate law, corporate governance, and M&A. With extensive experience in corporate and project finance and capital market transactions, Rana also has unique experience in the field of sanctions and international trade restrictions.
Within her legal department Rana is also the project leader, currently overseeing an extensive compliance project to implement a new compliance program throughout Koç Group.

Reşat Moral, managing partner, Moral & Partners
Reşat Moral is the managing partner and head of the corporate and M&A department. He is also an advisory board member of Moral & Partners' sustainability committee.
Reşat has extensive experience in advising national and international companies in corporate law, with a consistently successful track record in cross-border transactions throughout his career in various industries. He has a profound insight into family businesses and serves leading families on corporate governance projects.
Reşat is recommended by The Legal 500 and Chambers & Partners in both corporate and M&A practices. He is a graduate from the highly decorated Dokuz Eylül University School of Law and holds an LLM degree in economics law from the University of Galatasaray.
Barbaros Karaahmet, chief operating partner, Herrick, Feinstein LLP
After starting his legal career at Herrick 26 years ago, Barbaros counsels multinational clients on domestic and cross-border corporate, financial, real estate and litigation matters. Since 2012, with a team of real estate lawyers, Barbaros has represented the Government of Turkey in its largest real estate project outside of Turkey – The Turkevi Project in New York.
In addition, Barbaros assists international companies in establishing their US operations, and frequently serves as their US-based general counsel. In that capacity, he advises multinational companies in mergers, acquisitions and joint ventures in international markets.
Barbaros frequently lectures and writes on international trade and cross-border business and real estate issues. Barbaros graduated from Harvard University's executive education program on advanced real estate finance and management.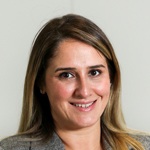 Zeynep Zeren, head of legal and compliance, Henkel Turkey
Born in 1982 in Istanbul, Zeynep Zeren completed her high school education at Robert College and graduating from Istanbul University School of Law. She also earned her Master's Degree in the law of economics from Bilgi University.
Zeynep started her career at a law firm providing advisory services to national and international corporate clients in M&A transactions, commercial disputes and corporate law. After four years, she continued her career as an in-house counsel at Doğan TV Holding. At Doğan TV Holding, Zeynep advised the company on its day-to-day legal operations, as well as playing a key role in the sale of a TV channel and an international M&A transaction in the media sector. Following her in-house role at Doğan TV Holding, Zeynep worked at JTI for over five years as a legal manager before joining Henkel Turkey in 2018. Since March 2020 Zeynep has been the head of legal and compliance at Henkel Turkey.
---