The Legal 500
Webinars
Thinking about moving to Portugal | A labour view on the new opportunities and challenges of remote work and professional visas
5 July 2022, 4.00pm CEST
← Back to Webinar homepage
Thinking about moving to Portugal | A labour view on the new opportunities and challenges of remote work and professional visas
Overview
As working from anywhere is gaining ground, Portugal took the lead in setting up a new remote work framework, with the goal of tackling the arising challenges.
TELLES will present a view on the new opportunities and challenges of remote work and professional visas related to the Portuguese labour law.
---
Speakers
Gonçalo Pinto Ferreira
Partner, TELLES
Gonçalo Pinto Ferreira is the head of TELLES employment and social security practice. With more than 20 years of experience, Gonçalo has been advising domestic and international clients on all aspects of employment law and focuses especially on matters of a demanding or strategic nature.
With that long-standing experience on employment issues, he regularly supports HR directors in dealing with procedures and transfer of employees triggered in complex projects, including into new ways of working, helping clients to enhance your competitiveness.
Gonçalo has also been involved in several large-scale restructuring transactions and often provides support to companies evaluating and advising on the most effective employment practices.
He has been recognised as leading lawyer in employment by the most prestigious international publications and directories.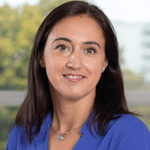 Vera Matos Pereira
Senior associate, TELLES
Vera Matos Pereira is a senior associate at TELLES, working in the employment and social security area.
Vera has been advising on all aspects of employment law, namely, supporting companies in their growth strategy, assisting in the definition of internal policies and work organisation solutions, conducting due diligence, restructuring procedures and employment litigation.
Simultaneously, Vera is also one of the lawyers in charge of TELLES international mobility team, which has been providing increasing legal assistance in immigration matters, namely, assisting several companies within their expansion and mobility programmes, assuring the accomplishment of all the legal requirements with a special focus on visa and residence permit procedures for highly qualified employees and posting of employees.
---
In Association With