The Legal 500
Webinars
The private equity regulatory landscape in a "post-Asset Management Regime" world
24 October 2023, 9.30am-11.00am
← Back to Webinar homepage
The private equity regulatory landscape in a "post-Asset Management Regime" world
Overview
The new Asset Management Regime in Portugal, which recently entered into force, will have an impact on how private equity fund managers are organized, how they operate, and how they interface with the Portuguese Securities Market Commission.
Among other novelties, alternative investment funds and fund managers below the AIFMD thresholds now have simplified authorization processes (some funds can now do without an approval procedure completely), which can be a driving force for change in the way alternative investment platforms are set up in Portugal and bring it up to speed with international best practice. This follows the trend in other European jurisdictions for more self-regulation and swifter authorization procedures regarding AIFs addressed to professional and other sophisticated investors.
Another important feature of the new legislation is the introduction of the concept of pre-marketing activities, which will facilitate cross-border marketing of EU AIFs in Portugal.
Join now Morais Leitão in the discussion in an upcoming Webinar on the key new features of the Asset Management Regime for private equity funds, and how they can bring opportunities and risks for incumbents and new players alike. 
---
Speakers
Moderator - Diana Ribeiro Duarte, partner, Morais Leitão
Diana Ribeiro Duarte is a partner at Morais Leitão and a member of the corporate department where she co-heads the Private Equity team and is a leading partner providing Sustainability: ESG and Human Rights related services.
Her legal practice has focused increasingly on advising PE traditional investors and M&A strategic players, from traditional buyout players (including "take privates") and infrastructure funds, to pension funds, family offices, and other alternative asset managers, in private transactions (investments and exits), joint ventures and minority acquisitions, with substantial experience in structuring and negotiating cross-border transactions as well as the acquisition and divestiture of corporate divisions.
Pedro Capitão Barbosa, Morais Leitão
Pedro Capitão Barbosa joined Morais Leitão in 2011. He is a member of the firm's corporate and M&A, capital markets team.Pedro is also a member of the firm's cross-sectional Private Equity team where he has been involved in domestic and cross-border private transactions and restructurings (including joint ventures and minority acquisitions, investments and divestments of corporate divisions) in a wide array of sectors, as well as in equity and convertible investment rounds, in both cases involving private equity and other private market sponsors.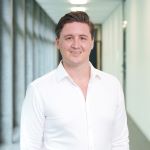 Chris Gansen, general counsel, Redalpine
As General Counsel & Chief Compliance Officer, Chris has overall responsibility for all matters relating to tax, legal/compliance, regulatory, fund structuring as well as sustainability at Redalpine and its investment funds.
After his legal studies Chris gained first practical experiences at a Swiss law firm and in the transaction advisory department of a leading management consulting company, before becoming legal counsel of an alternative investment group with USD 4bn AuM. Prior to joining Redalpine as General Counsel, Chris helped building up the private markets division of a Liechtenstein-based private bank as a transaction lawyer.
Chris is holding law degrees from both, University of Strasbourg in France and University of Zurich in Switzerland.
Founded in 2006, Redalpine is a Swiss venture capital firm bringing together financial investment, operational expertise, and a vast international network to help ambitious entrepreneurs transform their vision into a reality.  With over EUR 1bn AuM and a disciplined, sector-agnostic investment strategy, the firm has backed some of Europe's most disruptive companies, including N26, Taxfix, Inkitt, 9fin, Carvolution, Zenjob, vivenu, and Umiami. Redalpine has over 85 companies in its portfolio and invests Europe-wide from its offices in Zurich and Berlin.
---
In Association With

Morais Leitão, Galvão Teles, Soares da Silva & Associados
Morais Leitão is a leading full-service law firm in Portugal, with a solid background of decades of experience. Broadly recognised, Morais Leitão is a reference in several branches and sectors of the law on national and international level. The firm's reputation amongst both peers and clients stems from the excellence of the legal services provided. The firm's work is characterised by a unique technical expertise, combined with a distinctive approach and cutting-edge solutions that often challenge some of the most conventional practices. With a team comprising over 250 lawyers at a client's disposal, Morais Leitão is headquartered in Lisbon with additional offices in Porto and Funchal, having recently opened an office in Singapore. Due to its network of associations and alliances with local firms and the creation of the Morais Leitão Legal Circle in 2010, the firm can also offer support through offices in Angola (ALC Advogados), Mozambique (MDR Advogados) and Cape Verde (VPQ Advogados).