The Legal 500
Webinars
The new work paradigm: considerations for organisations operating in India
28 June 2022, 6.00pm IST
← Back to Webinar homepage
The new work paradigm: considerations for organisations operating in India
Overview
On 28 June 2022, The Legal 500 and Trilegal bring labour and employment experts alongside general counsels to discuss what employers need to know about resuming work post the pandemic in India. Join the webinar session to understand common concerns around returning to the workplace, hybrid work models, and tackling employee engagement and health issues arising from such work arrangements. Our speakers will share their insights and provide practical guidance to help you align your strategy with the unique opportunities and challenges of the workplace of the future.
We will dive into some of the key issues, which include:
How can organsations manage a return-to-work strategy in a safe and compliant manner?
How viable are hybrid working models in India?
Is the labour law changing to accommodate these new working arrangements?
What are the expectations from employers once the new laws are enacted?
Can employers make vaccinations against Covid-19 mandatory for all employees?
How should organisations manage some of the emerging challenges of remote working such as job abandonment, lowered productivity, employee well-being and engagement?
Are organisations considering differential pay for those wishing to work remotely on a permanent basis? What are the legalities around this?
How can companies leverage the opportunities of the gig economy? Do the Indian labour laws cover freelancers and gig workers?
Does the law currently permit cross border work involving freelancers? Is this likely to be impacted by the proposed new law?
How do organisations handle 'high-risk' employees that will need special treatment following the pandemic?
What are some of the success stories of companies adapting to the new normal and transitioning into the workplace of the future?
---
Speakers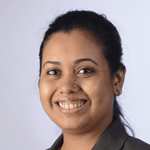 Swarnima
Partner – Labour and Employment, Trilegal
Swarnima is a partner in the employment practice at Trilegal in the Bengaluru office. Swarnima has worked with domestic and multinational clients on a variety of employment matters including structuring employment contracts and policies, handing disciplinary issues and advising on the effective management of resignations and terminations. Swarnima has assisted several clients in formulating workplace preparedness and resiliency plans in light of the pandemic, managing return-to-work, creating hybrid working policies and addressing employment issues facing the new workplace. Swarnima has also collaborated with the National Association of Software and Service Companies (NASSCOM) to release a discussion paper that sets out the challenges faced by companies with multi-state employees in light of varying state labour laws, the issues relating to remote and hybrid working, and the potential solutions to overcome these challenges.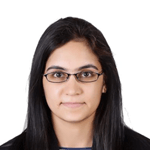 Nidhi Parekh
Director Citibank Singapore
Nidhi Parekh has 15 years of
experience in capital markets and investment banking. She
completed her dual graduation in law and business
administration with honours in corporate law from the
National Law University, Jodhpur. She started her career
with Cyril Amarchand Mangaldas (erstwhile Amarchand
Mangaldas Suresh A Shroff & Co) and moved to Citigroup
in 2015. She led the India investment banking legal practice
for Citigroup India before taking up a site head role for their
global legal office in Mumbai of about 80 lawyers
supporting multiple banking products and geographies.
Nidhi has recently moved to Singapore and is currently
leading investment banking legal team for ASEAN.
She plays active role in community initiatives as well as
training and development initiatives at Citi. She is co-chair
for the Global Training Committee at Citi and has also been
on the Diversity Counsel for Citi India. She has been mentor
for various team members for last few years and focuses on
being a role model with best leadership practices.
---
In Association With