The new M&A era in Latin America
Overview
Latin America is a market that is only now beginning to open up to its real potential. New opportunities emerge constantly, partly as a result of the world recovering from the global pandemic, but also due to the fact that LatAm's firms are willing to expand their business models into new areas in order to facilitate business for their clients. This unique combination of factors places LatAm as a hotspot for exciting new deals, with plenty of opportunities, particularly in the form of M&A deals.
Join us in conversation as we go through the current landscape in LatAm and identify both the most promising sectors for M&A, as well as the most important risk factors for anyone wishing to participate in LatAm's favourable markets.
More specifically, we will discuss:
How firms execute M&A deals today, and important factors to take into consideration when doing so.

Political landscape and M&A strategies.
The role of legal tech and tax and labour implications on M&A for 2022.
What should parties take into consideration when performing M&A deals in LatAm.
Expected trends for 2022/2023.
---
Speakers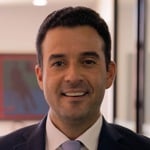 Alonso Indacochea
Managing partner, Indacochea & Asociados
Alonso has been managing partner at IA since 2014. Although he leads the corporate and legal tech and start-up departments, he is considered fundamental support in the business development of IA's clients and a key adviser in banking and finance. His professional training, strategic business vision, the promotion of the Liquid Lawyer and leadership have made him the leading legal adviser for national and international clients who need to develop their commercial operations nationally and internationally. He is recognised internationally as one of the most experienced lawyers in the country. He has extensive experience advising creditor and investor clients in all types of transactions, from negotiating various credit agreements at the local and international levels to advice on debt restructuring processes and project financing, bank restructuring, exchange control, and portfolio acquisition. In addition, Alonso led one of IA's corporate spin-offs called Iconekta, considered the first legal tech platform in Latin America created by a law firm and presented to the world.
José Alejandro Torres
Partner, Posse Herrera Ruiz Abogados
José Alejandro Torres is a partner at Posse Herrera Ruiz. He is the head of the infrastructure and public law area. His practice focuses on infrastructure and public law as well as mergers and acquisitions, corporate law, real estate structures and compliance. José Alejandro has experience representing several local and international clients in corporate, mergers and acquisitions, financial structures and foreign investment matters. He has specific experience in the design, structuring and development of real estate projects including shipping centres, hotels and resorts, agricultural projects and housing developments, among others. Furthermore, he has advised clients in the design, writing and implementation of corporate compliance manuals and policies and conducting internal investigations for clients related to these matters.
Diego S. Krischcautzky
Partner, Marval O'Farrell Mairal
Diego Krischcautzky joined Marval O'Farrell Mairal in 1997 has been a partner of the firm since 2006. His practice is focused on business law, mainly on mergers and acquisitions. He has extensive experience in M&A transactions, structuring and financing of private equity investments and counselling and structuring of local and international investments. He works regularly with companies and investment funds. Both Chambers Global and Chambers Latin America have recently recognised him as a 'Leading Lawyer in Argentina' for private equity and corporate/M&A. In addition, the International Financial Law Review and Latin Lawyer have listed him as a recommended lawyer for M&A and private equity. Prior to joining Marval he was an associate at Arthur Andersen – Norte Sabino Asesores Legales (1995-97). He graduated in law with honors from the Universidad de Buenos Aires in 1995, and completed a Master in Law and Economics at the Universidad Torcuato Di Tella in 2000-01. He contributes regularly to local and international publications in his areas of expertise and is a member of the City of Buenos Aires Bar.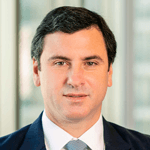 Elie J. Sherique
Partner, Machado Meyer
Elie Sherique is a specialist in corporate law, national and cross-border mergers and acquisitions, private equity operations, capital markets, and corporate governance, besides joint ventures, corporate reorganisations, international investments, structured operations, business transactions, financial products and operations involving publicly held companies. He has previous experience in operations concerning several sectors, particularly automotive, banking, construction, electronics, energy, pharmaceutical, real estate, mining, oil and gas, financial services, general services, technology, telecommunications, and retail. In addition, Sherique is part of the Latin American and Iberian desk of Machado Meyer, assisting some of Brazil's prominent Spanish and Latin American investors.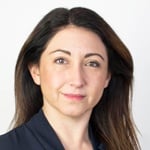 Alejandra Daroch
Partner, Carey
Alejandra Daroch is a partner at Carey and co-head of the firm's corporate/mergers and acquisitions/banking and finance/insolvency, bankruptcy and restructuring/capital markets groups.
With over 15 years of experience, she has been recognised in these practice areas by international publications such as The Legal 500, IFLR and Leading Lawyers. In addition, she is a member of the board of the Expert Female Lawyers Commission of the Chilean Bar Association and a member of the same. Alejandra graduated from Law School at Universidad de Chile and holds a degree in tax analysis and planning from Universidad Católica de Chile. She also attended a course in mergers and acquisitions at UC Berkeley Extension in California.
---
In Association With
Indacochea & Asociados
Based in Bolivia's business capital Santa Cruz, Indacochea & Asociados has a comprehensive offering in corporate law and M&A. Noted strengths for the team include foreign investments, incorporation of foreign companies in Bolivia, capital increases and complex M&A transactions.