The Legal 500: meet the editor – Manchester
Overview
Ben Wheway, research manager/deputy editor of The Legal 500 United Kingdom, addresses frequently asked questions, discusses submission best practice, and provides guidance on the editorial process, ahead of the next research cycle. We also hear from Amy McDermott, global head of sales, James Crombie, head of business development for the UK, and Mark Doyle, senior account manager for the UK on the ways in which law firms can highlight themselves on The Legal 500, ahead of the launch of our 2023 edition.
What will be covered in the webinar?
An insight into how to make the most of our research process.
Guidance about the information you should – and shouldn't – include in your submission form.
The information our researchers are looking for from you in interviews in order to rank your practice.
How The Legal 500's research is conducted, and how that information is used.
Details of our plans and how your firm can get involved with The Legal 500.
To read the submission guidelines ahead of the webinar, please click here.
Should you have any questions, please contact Ben Wheway, editor – United Kingdom at The Legal 500, directly at: ben.wheway@legal500.com
---
Speakers
Ben Wheway
Research manager/deputy editor, The Legal 500 United Kingdom
Amy McDermott
Global head of sales, The Legal 500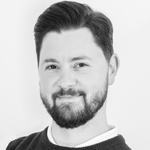 James Crombie
Head of business development, The Legal 500 United Kingdom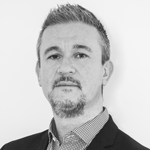 Mark Doyle
Senior account manager, The Legal 500 United Kingdom
---