The Legal 500
Webinars
The Legal 500: Meet the Editor – Japan, South Korea, Taiwan, Macau
19 April 2021, 5.00pm Japan, Korea/ 4.00pm Taiwan, Macau/8.00am UK
← Back to Webinar homepage
The Legal 500: Meet the Editor – Japan, South Korea, Taiwan, Macau
Overview
Bei Zhao, Editor for The Legal 500 Asia Pacific, addresses frequently asked questions, discusses submission best practice, and provides guidance on the editorial process, ahead of the next research cycle. We also hear from Ben Lovell, Head of Business Development for Asia Pacific, on the ways in which law firms can highlight themselves on The Legal 500, ahead of the 2022 edition.
What is covered in the webinar?
An overview of the practice areas being covered in the 2022 research process
Why should my firm provide an editorial submission?
How the research process works, including submissions and queries relating to client referees.
Ahead of the ​11 June 2021 submission deadline ​- what should you start preparing now?
How The Legal 500's research is conducted and policies surrounding confidentiality.
Marketing your firm / set on The Legal 500
Your questions answered
Speakers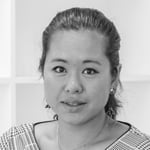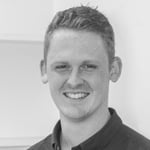 Bei Zhao, Editor – Asia Pacific, The Legal 500
Ben Lovell, Business Development Manager – Head of Asia Pacific, The Legal 500
To read the submission guidelines ahead of the webinar, please click here.
Should you have any questions, please contact Bei Zhao, Editor – Asia Pacific at The Legal 500, directly at: Bei.Zhao@legal500.com 
---