The Legal 500
Webinars
The impact of the new Civil Transactions Law on Contractor Disputes
November 28 2023
1:00 pm UTC (GMT)
← Back to Webinar homepage
The impact of the new Civil Transactions Law on Contractor Disputes
Overview
The Civil Transactions Law (CTL), coming into force on 16 December 2023, will apply retrospectively. This means that all current contracts and live disputes need to be reconsidered in light of the new law.
Major considerations include that the CTL sets in place a clearer framework for compensation arising from contractual breaches and harmful acts, and confirms the enforceability of contractual risk-allocation provisions, such as limitations of liability and liquidated damages clauses.
However, steps will also need to be taken to mitigate against risks arising from the CTL, such as the new requirements that must be fulfilled before enforcing against guarantors; the set limitation periods for bringing claims; and a host of binding provisions in the CTL that cannot be contractually waived.
During the webinar, we will be discussing how businesses involved in major construction projects can best take advantage of the new opportunities presented by the Civil Transactions Law and mitigate risks, whether in existing or potential projects.
---
Speakers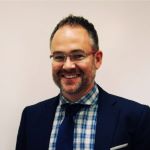 Julian Hodda, director – legal (projects and real estate), NEOM Legal Department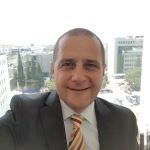 Marcus Khoury, general counsel, Alec Engineering & Contracting
Marcus Antoine Khoury is General Counsel of the Dubai-based construction company, ALEC Engineering and Contracting. ALEC has just recently been awarded the Qiddiya Speed Park Project outside of Riyadh. Marcus has been working as an in-house legal counsel in the construction industry in the GCC, in particular in Saudi Arabia and in the UAE, for the past 20 years. He is both German and Lebanese and has graduated at the Sorbonne in Paris and the Universities of Cologne and Munich. In his spare time Marcus loves to hike and considers having walked more than 1000 km (around 25km a day) to the Spanish city of Santiago de Compostela as one of his greatest experiences.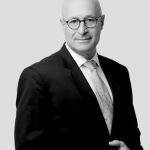 James Weier, chief legal officer, AlSoudah Development
James Weier is the Chief Legal Officer of Soudah Development Company, a wholly owned subsidiary of the Public Investment Fund.  James is qualified as a registered architect and an attorney with significant contentious and non-contentious experience on high-value giga projects in North America and the Middle East.  He has successfully negotiated complex multi-party design, construction and related contracts for challenging infrastructure projects in the high-rise, luxury hospitality and aviation sectors and he has successfully resolved (while preserving and maintaining the underlying business relationship) high-value, complex, multi-party design, construction defect and delay claims through strategic problem solving and negotiation.  James has accumulated substantial technical and legal experience in the corporate, luxury real estate, construction and aviation sectors both in private practice as well as in-house where he has effectively led cross-cultural teams.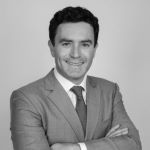 Joseph Durkin, senior vice president, Burford Capital
Joe Durkin is a Senior Vice President with responsibility for assessing and underwriting legal risk as part of Burford's EMEA investment team and is based in Dubai.
Moderator: Sarah Gonem, partner, Z&Co
Sarah Gonem is a Partner at Z&Co., who co-heads our Dispute Resolution practice area.
Sarah is currently noted as a Leading Individual by the Legal500, which has ranked her individually since the 2020 edition, and reported that Sarah is "excellent" and "has a particular talent for facilitating progress in cross-border cases".
She has also been ranked in Chambers Global since 2021, which states "Sarah Gonem has an increasingly substantial presence in the market and is noted by commentators for being "good at combining Western and Arabic legal expertise in a very effective manner." She is well placed to advise on significant claims for both multinational companies and major Saudi players. Clients also comment that she provides "very strong and detailed advice."
Sarah joined the firm in 2014 from the London office of international law firm Squire Patton Boggs. As a result of Sarah's international experience and language skills, she acts as an essential conduit between the local Sharia and judicial context and international best practices in the management of complex commercial issues and disputes.
---