The Legal 500
Webinars
The impact of the Covid-19 pandemic and its effects on Switzerland
2 February 2021, 3.00pm UK, 4.00pm Switzerland
In association with...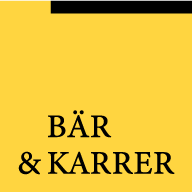 ← Back to Webinar homepage
The impact of the Covid-19 pandemic and its effects on Switzerland
Overview
The Legal 500 and Bär & Karrer are proud to present this online roundtable discussion between some of the leading in-house counsel and private practice thought leaders in Switzerland. Our expert panel's open discussion of the impact of Covid-19 on the Swiss business world, and how best to mitigate some of the pandemic's most challenging aspects. The discussion – a must-watch for lawyers both in and outside Switzerland – covered topics ranging from navigating existing legislation, through team management and motivation, to what the general counsel of the future's role will look like.
Agenda
Opinions on how effective the available legal framework is in protecting businesses from the effects of Covid-19
Strategies to survive and thrive during and after Covid-19.
How the day-to-day work landscape has changed in response to Covid-19, and what this means
The changing role of GCs in managing risk in a post Covid-19 world
Participants
Urs Kaegi, partner, Bär & Karrer
Aurelie Conrad Hari, partner, Bär & Karrer
Gurpartap Basra, head of Powerlist series, The Legal 500
 Joe Boswell, senior research analyst, The Legal 500
Oliver Kirchner, Senior director, associate general counsel, legal EMEA, Citrix Systems
Miral Hamani-Samaan, director and associate general counsel, Hewlett Packard International
Daniel Kanter, assistant general counsel, chief counsel global antitrust, International Air Transport Association (IATA)
Lionel Constantin, legal director, JTI
Andreas Bohrer, general counsel and company secretary, Lonza Group
Nicholas Raymond, general counsel corporate centre and group functions, Swiss Re Management
---