The Legal 500
Webinars
Strategies for international litigation risk management
12 April 2022, 3.00pm BST
← Back to Webinar homepage
Strategies for international litigation risk management
Overview
Litigation risk management is a complex and multi-faceted function, made all the more challenging when the cross-border element is added in. In this webinar we will detail some of the main techniques and tactics in-house counsel use to get ahead of their international risk concerns, and take a close look at risk identification and internal procedure development, as well as international funding sources and how to pick the right external counsel to assist.  
 Among other topics, we will discuss:
Adopting cost/benefit approaches to litigation risk management decisions.

Risk mitigation strategies, including ADR and remote cross-border mediation.

The importance of getting involved early as an in-house lawyer and developing strategic route maps.

Risk transfer solutions.

What law firms can do better to support GCs as risk managers.

International litigation funding of litigation.

How effectively law firms function as risk management consultants.
---
Speakers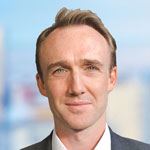 Nick Moore
Director, M&A transaction solutions team, Aon
Nick works with clients to transfer litigation risk through insurance and other products. He has responsibility for the placement of litigation and contingent risks for the EMEA litigation risk group.
Prior to joining Aon, Nick was a litigation lawyer with CMS Cameron McKenna with a focus on (re)insurance and disputes arising out of distressed situations in the litigation finance sector. Nick's time at CMS included secondments to AIG, Groupama and Aon.
Most recently, Nick was a member of the investment team at global legal finance firm, Therium Capital Management. In that role he focussed on the origination of investment opportunities, legal diligence, financial structuring, and asset management.
James Hartley
Partner and national head of dispute resolution, Freeths
James Hartley is recognised as a leader in the field of high value and complex commercial dispute resolution.
His vast experience gives clients the edge, not only on tactical thinking, but also on complex risk management strategies and funding/insurance options aimed at hedging litigation risk.
In addition to his Court based expertise, he is also a leader in Alternative Dispute Resolution (ADR), and as a CEDR accredited mediator he is able to give clients valuable insights into ADR strategies.
Beatrice Nelson-Beer
Chief legal officer, global head of legal, regulatory affairs, compliance, and human resources PM International
Based in Luxembourg, Beatrice Nelson-Beer is the newly appointed and first female president of Seldia. A passionate leader who is seeking solutions and future focused, she supports improved business performance and increased employee commitment on a global scale.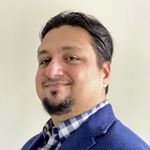 Nikhil Patel
Chief legal officer (AMEA) and global anti-trust counsel, Upfield
Nikhil Patel is an internationally experienced in-house counsel with a top tier MBA and LLM. He has hands-on generalist experience in the pharmaceutical and FMCG industries, across Europe, Asia, the Middle East and Africa, with a special emphasis on M&A and competition law. He first moved to the Netherlands in 2016 as associate general counsel – commercial for Centrient Pharmaceuticals (formerly DSM Sinochem Pharmaceuticals) from Cape Town, where he was chief legal officer (sub-Saharan Africa) for Cipla South Africa. Prior to that he held various legal roles in India and Malaysia at large multinational organisations.
---