The Legal 500
Webinars
Reacting to an incident – response co-ordination and reporting obligations. What makes a successful investigation?
7 June 2021, 12.00pm ET
← Back to Webinar homepage
Reacting to an incident – response co-ordination and reporting obligations. What makes a successful investigation?
Overview
The last 12 months have seen widespread change in the white-collar enforcement landscape, with a steady growth in Foreign Corrupt Practices Act (FCPA) proceedings, new guidance from the Department of Justice (DoJ), and the shifting priorities that follow a new administration.
In this webinar, co-hosted by The Legal 500 and Cravath, Swaine & Moore LLP, we ask what a Biden-era DOJ will look like, and how will it change white-collar enforcement priorities for general counsel. Our panel will assess the white-collar and sanctions landscape in 2021 to ask:
Will white-collar enforcement activity continue to increase through 2021?
What are the most significant potential enforcement trends and what GCs can do to prepare for them?
How will the new Anti-Money Laundering Act impact institutions in the US and beyond?
What sanctions and trade controls trends will be keeping GCs awake?
---
Speakers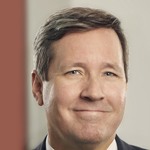 John D. Buretta
Partner, Cravath, Swaine & Moore LLP
John Buretta is a partner in Cravath's litigation department and a former senior US Department of Justice official.  He has served as lead counsel representing corporations, board members and senior executives before numerous US federal agencies, including the DOJ, SEC, OFAC, BIS and FinCEN, among others, as to sensitive investigative matters concerning the FCPA, trade sanctions and export controls, antitrust laws, securities fraud and disclosure regulations, money laundering and anti-money laundering controls, cyber intrusion and tax compliance.  John has also served as lead counsel in various federal civil actions.  Additionally, John has served as an independent monitor in separate appointments by the DOJ and DOT in the automobile industry.  He received a BA in 1993 from the University of California at Berkeley.  In 1996, he received a JD cum laude from Georgetown University Law Center, where he earned the Edward Allen Tamm Award and was editor in chief of the Georgetown Law Journal's Annual Review of Criminal Procedure.  Mr Buretta clerked for Hon Peter K Leisure of the US District Court for the Southern District of New York.
David Crump
Deputy general counsel, litigation, UnitedHealth Group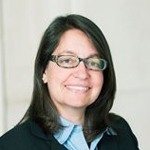 Mara Senn
Director and senior counsel, global compliance investigations, Zimmer Biomet
---
In Association With

Cravath, Swaine & Moore LLP
Celebrating its bicentennial in 2019, Cravath, Swaine & Moore LLP has been known as one of the premier US law firms for two centuries. Each of the firm's practices is highly regarded, and Cravath lawyers are recognised for their commitment to the representation of their clients' interests in the US and throughout the world.