The Legal 500
Webinars
Outside local counsel co-ordination in multinational merger control projects: in-house counsel experiences and expectations
11 May 2021, 6.00pm Istanbul time
In association with...
← Back to Webinar homepage
Outside local counsel co-ordination in multinational merger control projects: in-house counsel experiences and expectations
Overview
The last year has been one of seismic shifts. Societies and businesses have been forced to adapt quickly to a vastly different environment. Changes continue to unfold in 2021, including in the competition law arena. This has brought opportunities for growth but also more friction and uncertainty to organisations and their legal teams. 
This webinar, brought to you by The Legal 500 and ELIG Gürkaynak Attorneys-at-Law, was designed to provide general counsel and investors with a practical insight into the latest antitrust merger investigation trends, including enforcement activity and durations, to help companies assess the risk and timing of their next transactions. 
The session also set out to cover the impact on M&A strategies of tougher merger control and foreign investment scrutiny; the importance of antitrust compliance given heightened global enforcement; and competition law's role in supporting sustainability goals.
---
Speakers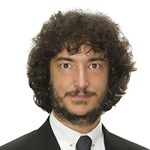 Gönenç Gürkaynak, founding partner, ELIG Gürkaynak Attorneys-at-Law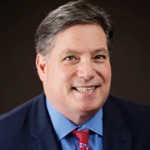 Sanford M. Pastroff, senior counsel, global antitrust and strategic litigation, Whirlpool Corporation
Stacy Frazier, executive counsel, competition law and policy, General Electric
Ben Graham, Europe legal director, Anheuser-Busch InBev
---
In Association With