The Legal 500
Webinars
Adapting to a New M&A Landscape: A Consideration of the Key Factors Impacting M&A Trends and the Role of ESG & Sustainability in Future Transactions
January 26 2023
11:00 am
WAT - West Africa Time (UTC +1:00)
← Back to Webinar homepage
Adapting to a New M&A Landscape: A Consideration of the Key Factors Impacting M&A Trends and the Role of ESG & Sustainability in Future Transactions
Overview
In this webinar, brought to you by The Legal 500, Olajide Oyewole LLP, and DLA Piper Africa, we will discuss the evolving M&A scene shaping the investment landscape in Nigeria. The webinar will also provide practical guidance on upcoming M&A challenges and opportunities forecasted in 2023.
---
Speakers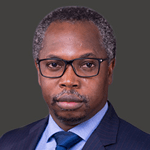 Samuel Salako, partner, Olajide Oyewole LLP
Samuel is a partner in the corporate and capital markets practice and also co-heads the IPT and employment and global mobility sectors at Olajide Oyewole LLP. He has about two decades of commercial law experience.
He provides general corporate representation to various established and emerging businesses including, a broad pool of public companies, closely-held businesses and international subsidiaries. Samuel advises on a wide range of corporate legal issues including: corporate finance, company re-organisation and corporate restructuring, private equity investments and corporate acquisitions among other complex multidisciplinary corporate advisory services, the negotiation of strategic alliances, the formation and financing of start-up companies, business succession planning, as well as structuring, negotiating and documenting a vast array of related organisational transactions.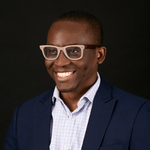 Dipo Okuribido, vice president, Legal, Verod
Dipo is a Vice President within the Legal Department of Verod. Prior to joining Verod, he was a Senior Associate at Banwo & Ighodalo, where he worked in the Energy, Tax, Capital Markets and Finance Practices. He has more than sixteen years' experience advising a wide range of clients on M&As in breweries, oil and gas, manufacturing, and fast-moving consumer goods sectors. He received an LLB from the University of Lagos and an MBA from Gies College, University of Illinois, Urbana-Champaign. He is an Alumnus of the International Lawyers for Africa Programme.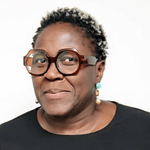 Tinuade T. Awe, chief executive officer, NGX Regulation
Tinuade T. Awe is the Chief Executive Officer of NGX Regulation Limited (NGX RegCo), an independent regulatory subsidiary of Nigerian Exchange Group Plc (formerly known as The Nigerian Stock Exchange (NSE)). NGX RegCo is a self-regulatory organization (SRO) licensed by the Securities and Exchange Commission (SEC) to provide regulatory services within the Nigerian Capital Market. Prior to attaining this position, she was the Executive Director, Regulation at The NSE. In that role, she was responsible for providing effective leadership to ensure that The NSE carried out its regulatory activities in a legally compliant fashion, with transparency and integrity, due regard for the protection of investors, and in a manner that mitigated systemic risk. Ms. Awe was a member of the Executive Committee of The NSE from 2012 to 2020. Additionally, she served as Secretary to the Council of The NSE from 2011 to 2015; Head of the Legal Department from 2011 to 2012; and Head of the Legal and Regulation Division from 2012 to 2017, in which role she also served as the General Counsel.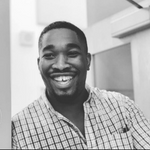 Nwigwe J. Onyema, investment professional, Cathay AfricInvest Innovation Fund
Onyema is an Investment Professional at Cathay AfricInvest Innovation Fund "CAIF", a joint venture between leading global VC fund – Cathay Innovation and the pioneer African PE/VC platform, AfricInvest. He focuses on technology investments in the fintech and healthcare spaces.
Chuka Maduabum CFA, vice president, Uhuru Investment Partners
Chuka Maduabum is a seasoned investment professional, having worked at best-in-class private equity firms such as AfricInvest Capital Partners and Kaizen Venture Partners. He led M&A and financial advisory transactions at PwC. In addition, he has gained operational experience as a C-suite executive where he carried out the role of CEO, COO, and CFO in some companies.
Chuka works at Uhuru Investment Partners, a private equity firm that is focused on investing in businesses across West Africa. At Uhuru, he is responsible for deal origination, deal execution, due diligence, and monitoring of portfolio companies.
 He has a master's degree (with distinction) in financial analysis and fund management from the University of Exeter, United Kingdom, and a bachelor's degree from the University of Lagos, Nigeria.
Chuka is a CFA Charterholder and Chartered Accountant. He is the Vice President and a member of the Board of Governors of the CFA Society Nigeria.
---
In Association With