The Legal 500
Webinars
Nigeria's capital markets: beyond the pandemic
28 April 2021, 10.00am Nigeria
In association with...
← Back to Webinar homepage
Nigeria's capital markets: beyond the pandemic
Overview
This webinar is designed to provide corporate treasuries, general counsels, risk and compliance professionals, practitioners and investors with an outlook into market trends and regulatory issues within the capital markets space in Nigeria in 2021 and beyond.
Made up of two panel discussions, the sessions will cover (i) Nigeria's capital markets: record, risks and projections;  and (ii) products, structuring and the regulatory landscape, with esteemed panellists representing the nation's leading organisations.
Key discussion points will include:
Recent and expected trends in Nigeria's capital markets
Market response to changes in risk levels following the pandemic
Products and industries with bigger foreign participation
Growing trend of private bond issuances
New regulations on crowdfunding and digital assets
Speakers

Segun Omoregie, partner, G. Elias & Co
Segun is a partner with G. Elias & Co. in Lagos, Nigeria. He is a member of the Nigeria Bar Association and holds an LLM from University College London and an LLB from Lagos State University in Nigeria. His practice covers corporate finance, petroleum, mergers and acquisitions as well as foreign investment and corporate taxation.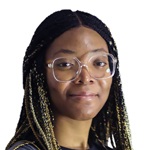 Michelle Chikezie, senior associate, G. Elias & Co
Michelle is a senior associate with G. Elias & Co. in Lagos, Nigeria. She studied her law degree at the University of Lagos and is admitted to practice law in Nigeria and New York state. She is a member of the capital markets and finance practice groups of G. Elias & Co. and regularly advises clients in the finance, telecommunications, and public sectors.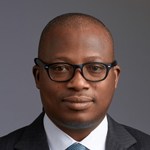 Fidelis Adewole, partner, G. Elias & Co
Fidelis is a partner with G. Elias & Co. in Lagos, Nigeria. He is a member of the Nigeria Bar Association and holds an LLB from Ambrose Alli University in Nigeria. His practice covers litigation and taxation.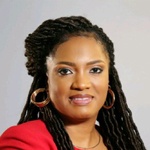 Adetoun Dosunmu, head of fixed income, currencies and treasury division, FBNQuest
Adetoun has over 22 years' work experience with a focus on various treasury functions including fixed income securities, assets and liability management, foreign currency trading and derivatives. She joined FBN Capital in 2013 as head of fixed income/treasury and successfully set up the fixed income trading desk as a major income generating unit of the markets division with over $737.5m profitably executed trades within the first eight months of operations. She currently heads the fixed income, currencies and treasury division of FBNQuest Merchant Bank Ltd.
Prior to FBN Capital Group, she worked at UBA as head of fixed income treasury where she was responsible for ensuring the bank meets its primary dealer market maker (PDMM) and money market dealer (MMD) roles in both the bonds and treasury bills trading respectively. She was elected in 2019 as the first female president of the Financial Markets Dealers Association (FMDA) – a self-regulating body of Nigerian financial market professionals and is an associate member of the Institute of Directors (IOD), Nigeria.

Chinua Azubike, chief executive officer, InfraCredit
Chinua Azubike is the pioneering managing director/chief executive officer of InfraCredit. Prior to this, he was the project lead for the establishment of a Nigeria Infrastructure Credit Enhancement Facility, where he assisted GuarantCo and the Nigeria Sovereign Investment Authority to establish InfraCredit as its first employee.
Chinua Azubike has garnered over 15 years' experience in corporate/structured finance and debt capital market roles and is currently the chairperson of the regulation consolidation sub-committee of the FMDQ Debt Capital Market Development Project. Chinua is a protagonist of Harvard Business School's Case Study on Infrastructure in Nigeria: Unlocking Pension Fund Investments, published in February 2018 and is being taught on HBS's MBA Program.

Babatunde Ajayi, head of capital markets, United Capital Plc
Babatunde is currently the head of capital markets at United Capital Plc. He has over 16 years working experience in finance and investment banking, with broad experience in capital markets, mergers and acquisitions, principal investments and private capital raising. Prior to his current role, he worked as corporate finance and investor relations manager at Flour Mills of Nigeria Plc, where he was responsible for executing the group's long-term financing strategy across 22 businesses. Before this, he held investment banking roles at a number of institutions including the Investment One Group, WSTC Financial Services and Access Bank Plc.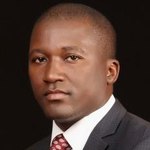 Dr. Afolabi Emmanuel Olowookere, head, economic research and policy management division, The Securities and Exchange Commission, Nigeria
Afolabi Emmanuel Olowookere is the head of the economic research and policy management division of the Securities and Exchange Commission, Nigeria. Prior to joining the Commission, he was at various times a research economist at the World Bank, head of economic research and publications at Financial Derivatives Company, Lagos, post-doctoral research fellow at the Centre for Econometrics and Allied Research, Department of Economics, University of Ibadan and an associate lecturer.
Afolabi holds a doctoral degree in economics from the University of Ibadan under the African Economic Research Consortium's sponsored Collaborative Ph.D. Programme (CPP) in Sub-Saharan Africa. He has consulted for various international and local institutions including the World Bank, WTO, ITC, FARA, AfDB, DFID, GIZ, CBN and NDIC. He is a research fellow at the Centre for Trade and Development Initiatives and a member of the Nigerian Economic Summit Group (NESG) Faculty of Economists. Afolabi has several publications to his credit, ranging from articles published in peer-reviewed journals, chapters in books and conference papers, among others.

Chuba Ezenwa, director, EMEA equity capital markets (ECM), Citigroup
Chuba is a director in the EMEA Equity Capital Markets (ECM) advisory team at Citigroup based in London. Over the last 12 years he has primarily focused on advising clients including corporates, governments and financial institutions, based in the EMEA region around their equity funding needs. Among other remits, he has primary coverage responsibilities for the Sub-Saharan Africa region (ex- South Africa), leading notable equity offerings and listings in the region over the years including for Airtel Africa, ASA International, Helios Towers, MTN Nigeria, Pepkor, Unilever Nigeria and Vivo Energy. In the UK, he has led landmark equity capital raisings for FTSE 350 companies such as Barclays, Calisen, Glencore, RBS and Tesco. He graduated with an MEng in engineering science at Balliol College, Oxford University.

Niyi Omojola, partner, Constant Capital
Niyi Omojola is a seasoned corporate finance and investment expert with transaction experience in the United States, Latin America, Australia, Europe and Africa.  He is currently directly responsible for the Constant Capital's investment banking and growth equity investing activities.
He capitalises on creativity, over 20 years of experience, a global network, and the ability to see problems from several sides and take the most effective path of action.  With comprehensive expertise, Niyi has structured debt and equity instruments, raised equity and debt both for clients and as a principal, and invested in listed and unlisted debt and equity securities.
His current principal investing and corporate finance activities are concentrated in financial institutions, natural resources, industrial and consumer/retail goods, although he has handled several other business areas. Previously, Niyi was an investor in the United States and Nigeria, with experience investing across asset classes at Leucadia National Corporation (now Jefferies Financial Group Inc) and worked as an investment banker with Citigroup in New York in the global consumer and retail as well as global transportation teams.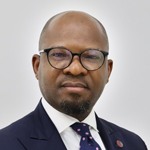 Femi Ademola, group executive director, Cordros Capital Limited
Femi Ademola, CFA, is the group executive director with Cordros Capital Limited, a financial services company based in Lagos, Nigeria. The company is involved in asset management, investment banking, securities trading.
Femi is responsible for origination and execution of advisory and capital raising deals such as debt and equity capital, merger and acquisitions, structured operation and financing etc. His responsibilities also include identifying, analysing and capturing opportunities for new business, and directing and consolidating staff for equity capital raising, corporate credit and leveraged financing, balance sheet and external restructuring and financial advisory for performance improvement and novel business initiatives.
He is a finance and investment professional of over 20 years' experience, covering audit and financial advisory, investment banking, credit analysis and risk management, relationship management, investment management and research, economic and financial analysis.
About G. Elias & Co
G. Elias & Co was founded in 1994 and has become one of Nigeria's leading business law firms. The firm has always had an international outlook, a reputation for, and an outstanding record of, carrying out critical, innovative and complex work to the highest standards. The firm has advised and represented its clients on several of the most significant recent developments in Nigerian business law practice.
---