Managing investigations in China
Overview
Investigation work is replete with legal and practical issues for which there is not always one appropriate resolution. In recent years, organisations of all sizes, sectors, and markets have been faced with managing internal investigations in response to an increase in white-collar crime and misconduct risks.
This webinar, brought to you by The Legal 500 and Fangda Partners, is designed to provide general counsel and risk and compliance professionals with guidance on the practical steps that can be taken to mitigate, manage and overcome the different stages of an investigation in China, from the initial complaint to the final outcome.
We will discuss the expectations of governance, compliance and self-reporting regarding an increased risk of fraud and bribery. The session also covers the key practical issues for employers to consider when carrying out multi-jurisdictional investigations, including the supply chain compliance perspective and the handling of personal information, and provides tips for engagement with foreign authorities and regulators.
Discussion points include:
Internal and external investigation trigger: whistleblowing systems.
Impact on corporate liability.
Conducting investigations in China.
Increased concerns in relation to supply chain compliance and human rights.
Practical tips related to the handling of personal information during multi-jurisdictional investigations.
---
Speakers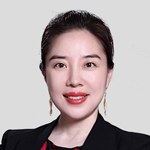 Kate Yin
Partner, Fangda Partners
Ms Yin is a recognised leader in complex government enforcement, internal investigation and regulatory compliance, especially challenging cross-border matters.
Ms Yin has been ranked as band 1 lawyer for corporate investigation anti-corruption by Chambers Asia, regulatory compliance and data protection by The Legal 500, and regulatory and compliance Lawyer of the Year by China Law Practice.
Ms Yin has represented clients in a wide range of areas, such as anti-bribery, anti-unfair competition, data protection, accounting fraud, securities law, anti-money laundering, conflict of interest, trade secrets and sanction and export control.  With deep insights into government enforcements and market practices, Ms Yin is highly sought after in most challenging government enforcements and corporate investigations, particularly those involving multiple jurisdictions. Ms Yin has successfully defended clients in government enforcements and helped clients avoid hefty penalties and headline stories.
Ms Yin participated in various high-profile cases such as the GSK Chinese commercial bribery prosecution and Siemens FCPA monitorship.  Highly regarded as a leader in the compliance field, Ms Yin has been engaged by the CLA under the Ministry of Justice as the expert on compliance to author the Annual Blue Book on Compliance in China for the last six years. Ms Yin is also an expert on TC260 responsible for drafting implementation measures for the Cyber Security Law.
---
In Association With