The Legal 500
Webinars
M&A in East Africa – a regional outlook
26 May 2021, 3.00pm East Africa
In association with...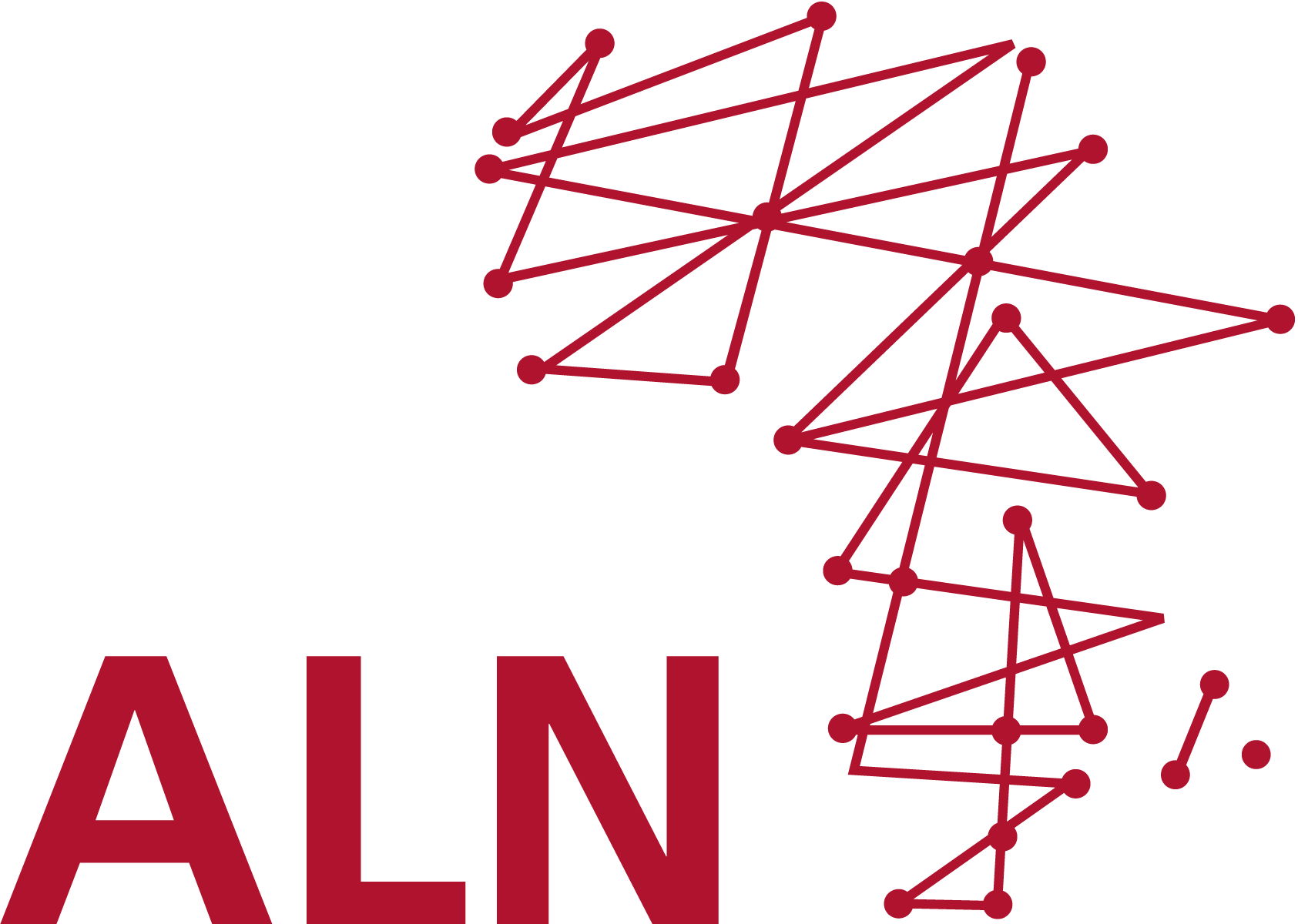 ← Back to Webinar homepage
M&A in East Africa – a regional outlook
Overview
This webinar, brought to you by The Legal 500 and ALN, was designed to provide GCs and investors with an insight into emerging trends in regional M&A deals, the current environment in East Africa, as well as to discuss the changing approach of private equity and venture capital firms in 2021. The session also discussed the role technology is playing in M&A and will provide industry analysis for the education, telecoms, healthcare and financial sectors.
About ALN
ALN is an alliance of leading corporate law firms currently in fifteen key African jurisdictions, including the continent's gateway economies, with OHADA expertise and an established network of Best Friends firms in the continent which allows the alliance to represent clients in every African country.  ALN have a presence in Francophone, Anglophone, Lusophone and Arabic-speaking Africa, which includes Algeria, Côte d'Ivoire, Ethiopia, Guinea, Kenya, Madagascar, Malawi, Mauritius, Nigeria, Rwanda, Sudan, Tanzania, Uganda and Zambia.  The firms are recognised as leading firms in their markets, and many have advised on ground-breaking, first-of-a-kind deals.  ALN also has a regional office in Dubai, UAE.
ALN firms work together in providing a one-stop-shop solution for clients doing business across Africa.  ALN's reach at the local, regional and international levels, connectivity with key stakeholders, and deep knowledge of doing business locally and across borders allows it to provide seamless and effective legal, advisory and transactional services across the continent.  Our high level of integration is achieved by adherence to shared values and an emphasis on excellence and collaboration.  We share sector-specific skills and regional expertise thus ensuring our clients benefit from the synergies of the alliance.
Setting the scene
Karim S. Anjarwalla – Managing Partner, ALN Kenya | Anjarwalla & Khanna
Interview: an overview of the regional markets and economies
Christopher Mitchell – Managing Director and Partner, Boston Consulting Group
Roddy McKean – Director, ALN Kenya | Anjarwalla & Khanna
Panel: key industry sectors from a strategic investors' perspective
Dominic Rebelo – Partner, ALN Kenya | Anjarwalla & Khanna (moderator)
Wanjiru Waithaka – Senior Investment director, Ascent Africa
Ngetha Waithaka – Director, private equity, Actis Africa
Aliya Shariff – Partner, Ethos Private Equity
Panel: distress opportunities for investors from a financial advisers' perspective
Wangui Kaniaru – Partner, ALN Kenya | Anjarwalla & Khanna (moderator)
Dr Clement Dodoo – Group Director, integrations and recoveries, Equity Group Holdings
Misozi Phiri – Head of Business support and resolution, wholesale banking (East Africa), Standard Bank Group
George Bodo – Director, Callstreet Research and Analytics
Panel: M&A trends and opportunities in the region
Anne Kiunuhe – Partner, ALN Kenya | Anjarwalla & Khanna (Moderator)
Shemane Amin – Partner, ALN Tanzania | A&K Tanzania 
Fiona Magona – Partner, ALN Uganda | MMAKS Advocates 
Mesfin Tafesse – Principal Attorney, ALN Ethiopia | Mesfin Tafesse & Associates
Q&A session and closing remarks
Rosa Nduati-Mutero – Partner, ALN Kenya | Anjarwalla & Khanna
---
Speakers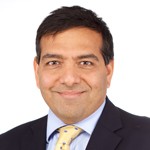 Karim S. Anjarwalla
Managing Partner, ALN Kenya | Anjarwalla & Khanna (A&K)
Karim is the managing partner of A&K and is considered one of the country's leading corporate M&A practitioners, recognised for his Africa-wide cross-border work. He has a wide array of experience advising domestic, regional, and international clients on mergers and acquisitions, joint ventures, private equity investments and capital markets transactions.
Karim is consistently involved in the most prominent M&A transactions in the region and acts on major cross-border deals. He has in the recent past acted for bank acquirers on consolidation deals in Kenya and for the National Government of Kenya in various Eurobond issues.
Karim is regularly an invited expert at various international legal and business forums. He is rated as a 'leading lawyer' by Chambers Global, IFLR1000 and The Legal 500.
Under Karim's leadership, A&K has won the African Law Firm of the Year Award five times since the launch of the awards in 2013 and A&K has established ALN, an alliance of leading corporate law firms currently in 15 key African jurisdictions and the UAE.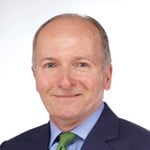 Roddy McKean
Director, ALN Kenya | Anjarwalla & Khanna (A&K)
Roddy is a director in the corporate department at A&K. He brings to A&K over 30 years of experience in mergers and acquisitions, private equity, restructurings, joint ventures, and other corporate transactional work. Prior to joining A&K in 2013, Roddy headed Webber Wentzel's Africa Group and was based in Johannesburg for over six years, where he had overall responsibility for developing the firm's practice on the African continent (outside South Africa). Roddy is an Africa specialist who has been involved in investments and transactional deals in over 45 African countries. Much of his experience has been working in emerging markets in Africa and Asia so he is well-positioned to understand how to successfully conclude deals in challenging environments.
Before Webber Wentzel, Roddy spent 17 years as a partner with Hogan Lovells, a leading international London-based law firm, including five years based in Hong Kong as managing partner of Hogan Lovells' Asian regional offices. As head of the Asian corporate practice, he was involved in several significant cross-border M&A transactions across a broad range of emerging markets in Asia.
Roddy is currently a member of the Legal & Regulatory Committee of the African Private Equity and Venture Capital Association (AVCA). He is ranked as a leading corporate M&A lawyer Africa-wide by Chambers Global, IFLR1000 and The Legal 500.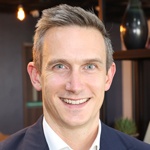 Christopher Mitchell
Managing Director and Partner, Boston Consulting Group Nairobi
Chris is a partner and managing director of BCG in Nairobi with over 14 years' experience of consulting and seven in emerging markets. He has extensive strategic planning experience cutting across an array of industries and has developed significant leads and expertise in agriculture and food systems in Africa. Chris' focus is on economic development, and particularly food systems transformation, working with a range of clients across agriculture and consumer products. His efforts have led to the strategy and development of several partnerships that have transformed the regions agricultural space.
Chris is a core member of BCG's social impact practice and has worked closely with clients on issues related to strategy and building inclusive markets. Prior to joining BCG, Chris worked at another top tier, global management consultancy for ten years and in India with Intellecap, a firm focused on helping social enterprises raise growth capital. Chris earned his MBA from the MIT Sloan School of Management, a Mphil in international relations from Cambridge University and a BA, summa cum laude, in history from Tufts University.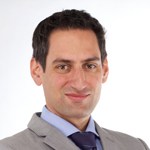 Dominic Rebelo
Partner, ALN Kenya | Anjarwalla & Khanna (A&K)
Dominic is a partner at A&K with the corporate department and co-heads the firm's competition group. He has wide-ranging experience in corporate, mergers and acquisitions, competition and capital markets matters. Prior to joining A&K, Dominic was a partner at Daly & Figgis Advocates.
Dominic has advised domestic, regional and international private and publicly listed companies on a variety of commercial transactions, including share and asset acquisitions, privatisations, competition, fintech, and public listings and cross listings. He has also assisted a variety of foreign investors in setting up operations in Kenya.
Dominic is ranked as a leading lawyer by Chambers Global. He is also a 'highly regarded' lawyer by IFLR1000 under their financial and corporate category.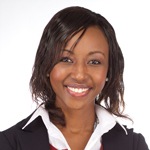 Anne Kiunuhe
Partner, ALN Kenya | Anjarwalla & Khanna (A&K)
Anne is a partner in the corporate department at A&K and co-heads firm's competition law practice.
With over ten years of experience as a corporate lawyer, Anne specialises in mergers and acquisitions, IT and telecommunications law, competition law and intellectual property law. She is a recognised leader in her field and has spearheaded multiple initiatives in antitrust law development in Kenya and COMESA.
Anne is a regular speaker at corporate law conferences and an ardent writer on contemporary legal topics. She is ranked by the Chambers Global Legal Directory and has been voted one of Kenya's best M&A lawyers by IFLR1000 and Best Lawyers International. Anne is a previous winner of the CfC Stanbic Rising Star Award.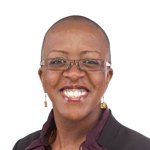 Wangui Kaniaru
Partner, ALN Kenya | Anjarwalla & Khanna (A&K)
Wangui is a partner at A&K and her practice focuses on corporate law. Wangui has advised acquiring firms and targets in various commercial transactions, including structuring joint ventures in multiple jurisdictions, asset purchase acquisitions, disposals of businesses, share purchase acquisitions which require due diligence investigations and group restructurings in regulated and unregulated industries. She has also advised on many telecommunications and data protection matters.
Prior to working for A&K, Wangui worked as an associate at Clifford Chance in the New York Office. She is an advocate of the High Court of Kenya and a member of the New York State Bar. Wangui also co-authored the 2015 Kenya chapter on mergers and acquisitions for publicly listed companies published by the International Financial Law Review (IFLR), touching on national and regional capital markets trends and issues.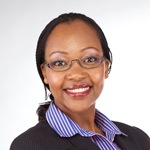 Rosa Nduati-Mutero
Partner, ALN Kenya | Anjarwalla & Khanna (A&K)
Rosa is a partner in the corporate department at A&K. She advises clients on capital markets transactions, merger and acquisitions, commercial, regulatory and compliance issues. Rosa also specialises in corporate governance and employment law. She is an accredited governance auditor and a frequent speaker at legal and business conferences, including speaking at the fourth annual Africa Insurance and Reinsurance Conference, the Lewis Silkin Europe Middle East and Africa Club's Sub-Saharan African Comparative Employment Law Seminar in London and an African Insurance M&A round table discussion organised by Debevoise & Plimpton in London and New York. Rosa has published various articles in the local newspapers on the Companies Act law in Kenya.
Leading worldwide legal directories consistently recognise Rosa as a leading lawyer. She is well regarded for her involvement in sophisticated transactions by Chambers Global. Clients describe her as 'sharp and hard-working.' (Chambers Global). Rosa was rated one of the region's 'top women under 40' by Kenya's leading business newspaper, Business Daily. In addition to being an advocate of the High Court of Kenya, Rosa is a practising public secretary and qualified to be a certified public accountant.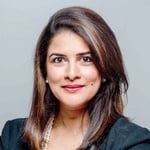 Shemane Amin
Partner, ALN Tanzania | A&K Tanzania
Shemane is a corporate lawyer and manages ALN Tanzania's client experience and operations. She advises international and local acquiring firms and targets in various commercial transactions, including structuring joint ventures, asset purchase acquisitions, disposals of businesses, and share purchase acquisitions.
Particularly in highly regulated Tanzanian sectors such as natural resources, insurance, financial services and telecommunications, Shemane guides clients through the relevant comprehensive due diligence investigations, pre-transaction structuring, drafting and negotiation of transaction documentation, and regulatory clearances. She specialises in guiding foreign investors entering or already operating in the Tanzanian market on their business structures, strategic fiscal and non-fiscal investment incentives, access to land, employment considerations, and the relevant legal and tax frameworks.
Shemane is one of Tanzania's few US-Tanzanian dual-qualified lawyers. She has previously worked as an associate with the international law firm Brown Rudnick LLP in the US, in a dual-management role at Philip Morris Tanzania, and as a corporate advisor to the MeTL Group. Her experience brings a practical and commercially sensitive approach to her legal practice.
Shemane holds a Juris Doctor the Boston University School of Law and a Bachelor of Arts from Duke University.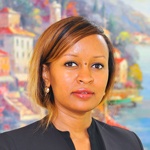 Fiona Magona
Partner, ALN Uganda | MMAKS Advocates
Fiona is a partner in the corporate team at MMAKS Advocates. She has previously worked with leading firms in Johannesburg and Kampala.
Fiona specialises in corporate mergers and acquisitions, private equity, mining, energy and natural resources, projects and infrastructure and general corporate commercial and regulatory advisory. She has a wealth of experience in both local and multi-jurisdictional mergers and acquisitions cutting across sectors like telecoms, insurance, banking, mining, and energy. She routinely handles legal due diligences, advises on corporate structuring, negotiates local and cross-border transactional agreements, and commercial operational agreements. In addition to having an impressive knowledge of the local business and regulatory framework, she routinely advises investors on regulatory compliance, and local licensing regimes.
Fiona holds a LLM in commercial law from the University of Birmingham, and has previously served a six month placement at mining giant and former FTSE 100 mining company, Eurasian Natural Resources Corporation (Johannesburg). She has also served under a placement to Slaughter and May in London.
Fiona is a Rotarian, a wife and mother.
Ngetha Waithaka
Director, Private Equity, Actis Africa
Ngetha is a member of the Actis Africa private equity team and is based in the Nairobi office.  He joined Actis through the associate intern programme in 2010 and has been actively involved in Actis's investments in Alexander Forbes, Tracker, AutoXpress, Credit Services Holdings, Sigma Pensions and Fawry.  Prior to joining Actis, he worked for PCG Capital Partners, an American based private equity firm and Credit Suisse within the investment banking division.
Ngetha holds a BA in economics from Middlebury College and an MBA in finance and entrepreneurial management from the Wharton School, University of Pennsylvania.

Aliya Shariff
Partner, Ethos Private Equity
Aliya is a partner at Ethos Private Equity, focused on Sub Saharan Africa. Aliya was previously a director at Kagiso Tiso Holdings and a vice president at Africa Finance Corporation. She has made and managed investments across the continent in a variety of sectors, including infrastructure, industrials, consumer goods, financial services, and healthcare. She serves as a senior advisor to Si-Advisers and on the investment committee of CardinalStone Capital Advisers. Aliya holds a Bachelor of arts from Princeton University and a Masters in business administration from the Harvard Business School.
Dr Clement Dodoo
Group Director, Integrations and Recoveries, Equity Group Holdings
Dr Dodoo is the group director of integrations and recoveries with Equity Group Holdings, the parent company of Equity Bank, East and Central Africa's largest bank.
With over 28 years working experience, 26 in banking, Dr Dodoo has been involved in project review and management, relationship management, credit, risk management, business development and general and change management. He has experience in multiple countries, having worked in, and held top-level management positions, including head of SME (commercial banking), executive director and managing director at various times in Ghana, Rwanda, Sierra Leone, and Uganda. As regional risk manager for the then East and Southern Africa region of the Ecobank Group, he held oversight supervision responsibilities in Rwanda, Burundi, Zambia, Kenya, Malawi, and Uganda. His key achievements have been the turnaround of two Ecobank affiliates (Sierra Leone and Uganda) into profitability, as well as leading the team in Sierra Leone to ensure no loss of lives by the over 400 members of staff and their families during the dreaded period of Ebola affliction in that country.
Dr Dodoo holds a doctorate in business administration with a special focus on corporate governance from the Swiss Business School. He also holds double masters degrees: master of applied business research from the Swiss Business School, an MBA, Bachelor of Arts (Honours) degree in economics from the University of Ghana, Legon and a certificate in contemporary management from the Nobel International Business School, Accra. Dr Dodoo is married with three children.
Mesfin Tafesse
Principal Attorney, ALN Ethiopia | Mesfin Tafesse & Associates
Mesfin is the founder and principal attorney of MTA with over 25 years of legal experience in the private, public, and civil society sectors in Ethiopia. Mesfin's areas of expertise include mergers and acquisitions, business and investment law, banking and finance, project financing, oil and gas, infrastructure, and power and energy. He is a top-rated attorney with substantial experience representing multinational investors in several sectors. He is recognised by Chambers & Partners, The Legal 500 and ILFR as a  Band I legal service provider in Ethiopia. Mesfin is a member of the Ethiopian Lawyers' Association.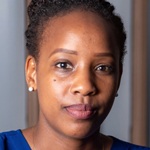 Wanjiru Waithaka
Senior Investment Director, Ascent Capital
Wanjiru is a Senior Investment Director at Ascent Capital Advisory Services. At Ascent, Wanjiru invests in small and medium enterprises in East Africa. Wanjiru works with entrepreneurs to create value, grow their business and prepare them to access followon investments. Previously, she was an auditor at PwC and PKF. Ascent Capital Advisory Services is the sole advisor of Ascent Rift Valley Fund I and II. Ascent Rift Valley Fund II recently announced the first close of its second fund at $100m.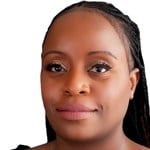 Misozi Phiri
Head of Business Support and  Resolution Wholesale Banking (East Africa), Standard Bank Group
Misozi is a seasoned finance professional with 15 years' experience gained in investment banking and private equity. Her professional work experience was gained at top tier financial services firms operating in various international financial centers, including New York City, London, Johannesburg, and Nairobi.
Her work experience over the last thirteen years has primarily focused on various African transactions that ranged from being part of the team that raised capital for a $200m African focused start-up private equity fund (8 Miles LLP) to facilitating the deployment, risk management and recovery of distressed debt across Sub-Sahara Africa at Standard Bank Group for a total transaction value in excess of $2bn. Her work experience primarily focuses on complex transactions for both formal corporates and family-owned businesses in a wide range of sectors including agribusiness, consumer/retail, industrials, oil and gas, and governments/state owned entities. Misozi has a BA in economics and psychology from Smith College in the USA.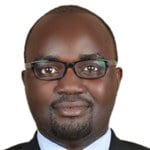 George Bodo
Director, Callstreet Research and Analytics
George Bodo is a financial and economic analyst with  capital markets experience spanning a decade. He started his career in 2009 as a financial markets commentator, after which he rose to sell-side equity research. He then went on to provide coverage on Sub-Saharan African banks. He is currently the founder and CEO at Callstreet Research and Analytics, a local knowledge business focusing on business intelligence and investor relations. George is a thought leader on macro-economics and accompanying policies. He is also a certified investment and financial analyst and a regular columnist.