The Legal 500
Webinars
Latin America's Elite Law Firms – Managing Partners in Discussion: LatAm's Political Panorama
2 December 2020, 2:30pm UK time
In association with...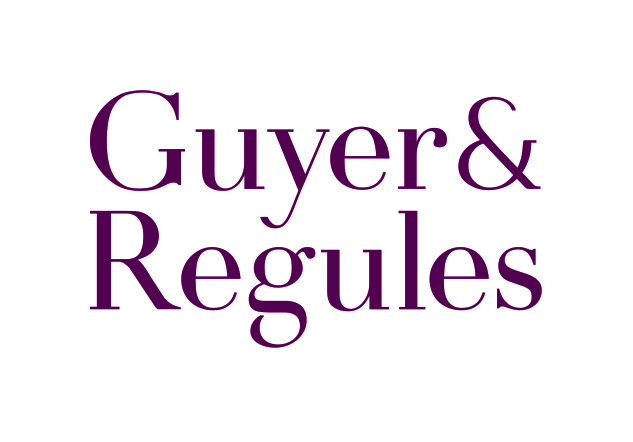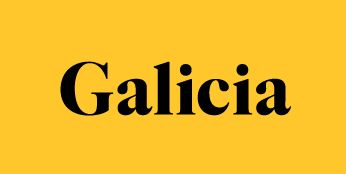 ← Back to Webinar homepage
Latin America's Elite Law Firms – Managing Partners in Discussion: LatAm's Political Panorama
Overview
With Latin American states facing both structural and conjunctural challenges even before the onset of the Covid-19 pandemic, the region continues to present a complex mosaic of socio-political and economic scenarios. In such a context, please join us for a series of six 10-minute discussions with the managing partners of key, elite firms from across the region, so as to consider the political situation in each country and its' relation to the investment environment and legal service provision as we look forward to 2021. In addition to sharing insights and concerns regarding their jurisdictions, the panellists will also be available to respond to your specific questions with a post-talk Q&A session.
PLEASE NOTE: This event is open to all in-house counsel and law firms doing business into these jurisdictions.
Speakers
Jaime Carey, managing partner, Carey
Jaime Carey is managing partner and co-head of the firm's tax group. He holds degrees in law and specialises in personal and corporate tax planning, local and international tax consulting, project financing, M&A, leasing and foreign investment transactions.
Mr Carey has been widely recognised in corporate, M&A, tax, private wealth and banking and finance by several international publications such as Chambers Latin America, The Legal 500, IFLR1000 and others. Also, he was recognised as Law Firm Leader of the Year 2020 by Latin Lawyer.
He is member of the International Bar Association and has had different positions within it. Currently he is member of the Management Board, the Advisory Board of the Latin American Regional Forum and the Advisory Board of the Law Firm Management Committee. He is also director of Interlex, chairman of World Services Group, President of the Society of Trust and Estate Practitioners, member of the Chilean Bar Association, member of the Board of Sencorp, Banmédica (UnitedHealth Group) and Evercrisp (Frito Lay Chile) and chairman of the Board of MetLife Chile.
Mr Carey graduated from Universidad Católica de Chile.
---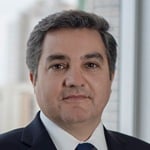 Paulo Rocha, managing partner, Demarest
Paulo Rocha is a partner in Demarest's M&A, private equity and venture capital and corporate governance practices, Paulo Frank Coelho da Rocha holds a master's degree (LLM) in Corporation Law from New York University, after which he worked for two years as foreign associate at Cravath, Swaine & Moore. He is the author of several articles in the field and co-author of the books Business Laws of Brazil (West Thompson, 2015), and Brazil M&A (Donnelley Financial Solutions, 2018). Paulo has been nominated for many consecutive years as a leading lawyer in his field by the legal directories IFLR1000, Chambers & Partners, The Legal 500, Who's Who Legal, LACCA, Leaders League, Latin Lawyer 250 and Análise Advocacia 500.
---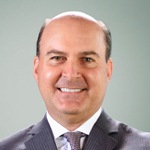 Luis Carlos Rodrigo Prado, managing partner, Rodrigo, Elías & Medrano Abogados
Luis Carlos Rodrigo Prado is managing partner of Rodrigo, Elías & Medrano Abogados and leads the natural resources practice group. He focuses his practice in mining, project finance and environmental matters.
He has extensive experience advising clients on regulatory matters, project finance and M&A, as well as structuring, negotiating and executing exploration and exploitation of natural resources, joint venture and mining project investment contracts.
He has been recognised as a leading and star individual mining lawyer by international and local publications of the likes of The Legal 500, Chambers & Partners, Latin Lawyer, among others; and is included in the 'Global Elite Thought Leader 2020' list by Who's Who Legal among the 24 most-renowned mining practitioners in the world.
Luis Carlos is a member of the board of directors of mining and insurance companies and a member of the advisory committee at the Canada Peru Chamber of Commerce, having been president and deputy chair. He was granted the Gold Medallion by the Governor General of Canada. He currently chairs the Latin American regional forum of the International Bar Association. He also holds an LLM from Yale University, USA and was grantee of the Fulbright Georgetown University Scholarship and the Ford Foundation Scholarship.
---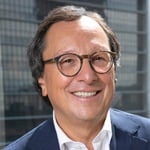 Manuel Galicia, founding partner,  Galicia Abogados, S.C
Manuel Galicia's practice focuses on domestic and international commercial transactions, particularly advising major corporations on finance, mergers and acquisitions, and matters affecting corporate policy and strategy.
He has wide-ranging experience in operations focusing on credit facilities, private and public securities and debt offerings, co-investment, privatisation, mergers and acquisitions, and corporate restructuring, among other matters. Highly ranked in banking and finance, capital markets and M&A by all the major legal guides, he has also counselled local, state and federal governments, along with other government entities, and is a member of the board of directors of numerous companies. Clients look to him particularly for strategic counsel and tactical input on legal matters.
The founding partner of Galicia Abogados, Manuel has a Master's degree in Comparative and International Law from Southern Methodist University (Dallas, Texas, United States) and a Bachelor's degree in Law from Universidad Iberoamericana in Mexico City. He is also a recipient of the Order of Merit, Knight Commander's Cross, from Germany (2007); and the Gold Cross of Merit, Knight Commander First Class, for Services Rendered by Austria (2011).
---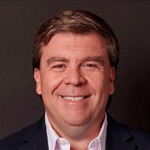 Nicolás Piaggio, partner, Guyer & Regules
Nicolás Piaggio, lawyer, is part of the executive committee of Guyer & Regules. He mainly works in the banking and corporate department. He is professor of banking law and securities' regulations at the Universidad de Montevideo. He has been assistant professor in tax law at the University of Uruguay and is a former member of the editing board of the law magazine of the Students' Law Center. He obtained a Masters in corporate law at the University of Montevideo (2000). His experience includes the participation in financing transactions and debt restructurings, sovereign debt transactions (including a direct participation in the last two Uruguayan successful multibillion sovereign debt exchange), public and private securities' offer, bank transactions in general, mergers and acquisitions.
Ranked by Chambers and Partners in Band 1 in the banking and finance sector as well as in Band 1 in the corporate sector.
Recognised among prestigious international legal publications such as PLC Which Lawyer, Latin Lawyer, Who´s Who Legal for his outstanding performance in banking & finance, corporate and M&A matters.
Nicolás worked at Linklaters & Paines – New York (September 1997-November 1998). He has been acknowledged by the LACCA Approved 2020 guide.
---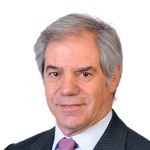 Santiago Carregal, managing partner, Marval, O'Farrell, Mairal
Santiago Carregal is the head of the banking and finance department and chairman of the Marval, O'Farrell, Mairal. He specialises in corporate finance and has represented companies and investment banks in public offerings, private placements and tender and exchange offers, structured and project financings and mortgage securitisation involving a variety of equity, debt and hybrid instruments.
Santiago is also very active in M&As handling a number of notable transactions, including the sale of GE Money Argentina to Banco Supervielle, the sale of GE Money's branches to Banco Columbia, and GE's acquisition of 25% of YPF Luz. He also handled the acquisition by Dufry of the leading airport retailer in Argentina Interbaires, as well as airport retail operations in Uruguay, Ecuador and Armenia, and the sale of the controlling stake in chemical company Indupa by Belgian giant Solvay.
In addition, Santiago has extensive experience in restructuring and workouts, which includes representing the Telecom Argentina group in its $4bn debt restructuring, the largest cross-border insolvency case in Argentina's history (2002/2006).
---
---