The Legal 500
Webinars
Green and sustainable finance – Turkey
20 April 2021, 12.30pm TRT/10.30am BST
In association with...


← Back to Webinar homepage
Green and sustainable finance – Turkey
Overview
Our webinar Green & Sustainable Finance in Turkey, which took place on 20 April at 12:30 Istanbul time, was brought to you by The Legal 500, Clifford Chance and CIFTCI Attorney Partnership.
Fast-growing global ESG investment prospects are significantly impacting the shape of business strategy across many industries in Turkey. As ESG and sustainable finance gain momentum, governments, financial institutions, investors and corporates are turning their heads towards responsible business issues for the opportunities they bring, but also the reputational and economic risks that may come with making the wrong decisions.
This special webinar brings together distinguished panellists with diverse expertise to assist the financial sector on sustainability efforts in practice. Sait Eryılmaz (partner, Ciftci Attorney Partnership) moderated the discussions led by our panellists Clare Burgess (partner, Clifford Chance), Ahmet Can Yakar (project finance managing director, ICBC Yatırım), İdil Gürsel (associate director, municipal and environmental infrastructure, EBRD), Nihal Yüksel (director, project finance and business development, Kalyon Holding) and Ünay Karpuz (sustainable finance assistant manager, Isbank).
All stakeholders are facing increased regulatory and investment pressure, requiring a deeper understanding of ESG developments in order to seize opportunities, all the while mitigating complex potential legal and commercial risks. Perspectives on ESG issues will be approached from various points of view in relation to: current market practice in Turkey; the various pillars of different sustainable finance instruments; and projections on the volume of sustainable finance expected in the upcoming years, as well as the indicators of successful ESG-related disclosures and how the reporting principles set in Turkey may be further developed based on EU and US examples.
Discussion points
The emergence of sustainable finance, what is driving this trend and how will this affect financial firms and corporates alike.
How is ESG changing company culture?
How do you perceive the current market practice in Turkey? Which of the sustainable finance instruments are more demanded and how do you project the volume of sustainable finance to behave in the upcoming years?
What are the indicators of successful ESG-related disclosures and how can better reporting principles be set in Turkey considering the EU and US examples?
How are ESG-driven 'eligible projects' differentiated, are there standardised KPIs accommodated in the Turkish market?
What regulators are proposing to incentivise the region and what penalties are likely to be imposed for failure to comply.
Speakers
Moderator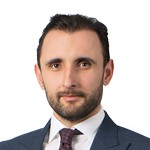 Sait Eryılmaz, partner, banking and finance, CIFTCI Attorney Partnership
Sait Eryılmaz heads the finance practice of the CIFTCI Attorney Partnership. He specialises in banking and finance transactions, with a particular focus on project finance and structured finance. 
Over the last few years, Sait has held a key position at the forefront of Turkish infrastructure and energy transactions, taking part in many notable projects including PPPs. He has acted for banks, ECAs, Islamic and conventional financial institutions, sponsors and other transaction parties in domestic and international project financings, including PPPs, infrastructure, transportation (roads, railways and airports) energy projects, oil and gas, and privatisations. Sait has extensive experience in finance, including restructurings, syndicated financings, project financings, Islamic financings, securitisations and other structured financings, along with representing issuers and underwriters in both debt and equity offerings (including eurobond, sukuk and covered bond offerings) in and outside Turkey. He also advises on the issuance of green bonds.
Panellists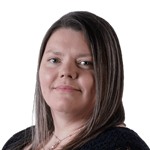 Claire Burgess, partner, Clifford Chance, focused on infrastructure, renewables and sustainability/ESG
Clare Burgess is an experienced partner in capital markets issuances, private placements and loans, with particular focus on the infrastructure and renewables sectors.
Clare has advised on a wide range of infrastructure transactions including project bonds, private placements, corporate bonds and multi-source financings including secured corporate debt transactions (whole business securitisations). She acts for a broad range of market participants, including banks, institutional investors, multi-laterals, sponsors and corporates. She has particular experience advising on complex, credit-enhanced transactions, aggregator/portfolio financings, and restructurings/terminations. She advises on the issuance of green bonds, both corporate issuance, and renewables project and portfolio financings.
Idil Gürsel, associate director, EBRD, municipal and environmental infrastructure

Nihal Yüksel, director, Kalyon Holding, project finance and business development
Nihal Yüksel is a senior project finance professional with demonstrated track record of closing successful transactions. Nihal has 13 years' experience in project finance and she has worked for Oyak Bank, ING Bank, Denizbank, Siemens and CCN Holding as a lender, technology provider or investor. Currently, she leads Kalyon Holding's project finance department as director, and is responsible for imparting leadership to all business fields of Kalyon Holding such as energy, aviation and infrastructure.
Nihal has accumulated experience throughout her roles in relation to structuring the bankability and finance-ability of institutional reforms of Ministry of Health, known as PPP, and the new energy model of Ministry of Energy and Natural Resources, known as YEKA Projects. She has contributed to pioneering PPP projects such as Bilkent and Mersin and is currently focusing on the YEKA Projects, which are a one-of-a-kind fully integrated panel factory and a solar power plant with 1.3GW capacity that will be the one of the top-five biggest solar power plants when it is completed.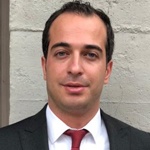 Ahmet Can Yakar – managing director, ICBC Turkey, investment banking project finance department
Ahmet Can Yakar started his banking career at Denizbank in the corporate banking division, before developing expertise in the field of project finance. Subsequently, he worked for UniCredit and Ciner Group. Currently he leads ICBC Turkey's investment banking project finance department as managing director. 
He is responsible for project finance, acquisition finance and structured finance transactions mainly in the infrastructure and energy sectors with a focus on healthcare PPPs, BOT type and renewable energy investments, as well as CCGT's and CFPP's. He participated the financing of several milestone projects, including the world's longest suspension bridge, the financing of a hospital PPP project with the first Green andSocial Project Bond Issue for an infrastructure project in Turkey, and long-term financings in peripheral countries.
After graduating from Bilkent University department of business administration, Ahmet Can Yakar completed his masters degree in business studies specialising in entrepreneurship at the University of Amsterdam.

Ünay Karpuz, sustainable finance assistant manager, Isbank
Ünay Karpuz started her career at Isbank in 2006 and, during her long career within Isbank, she has built a strong track-record in corporate customer service, business development, project finance and sustainable finance. In her current role, she is responsible for the E&S impact and risk management of investments funded by Isbank – in line with international requirements – in order to reach the goal of enhancing the sustainable investment portfolio of the bank. She is responsible for conducting executive credit appraisals and  E&S assessment reports, including E&S impact precaution, mitigation and compensation methodologies compliant with local laws and international requirements. She also supports the development process of sustainable finance products such as green/sustainable bonds and sustainable loans, reviews the impact reports of these products and develops bank wise systems and regulations for all sustainable finance related processes.
---