The Legal 500
Webinars
Green and sustainable finance – Turkey
20 April 2021, 12.30pm TRT/10.30am BST
In association with...


← Back to Webinar homepage
Green and sustainable finance – Turkey
Overview
With a growing global emphasis placed on the importance of environmental, social and governance (ESG) considerations in financial markets, we are witnessing a notable shift in the approach taken by policy makers and industry players. This shift opens up new opportunities, but also new challenges for market participants.
This webinar, brought to you by The Legal 500, Clifford Chance and CIFTCI Attorney Partnership, is designed to provide general counsel and risk & compliance professionals with guidance on sustainable finance in practice. With sustainability becoming an increasingly important driver of business strategy, we will discuss the operative and practical challenges this poses for organisations.
Discussion points
The emergence of sustainable finance, what is driving this trend and how will this affect financial firms and corporates alike.
How is ESG changing company culture?
How do you perceive the current market practice in Turkey? Which of the sustainable finance instruments are more demanded and how do you project the volume of sustainable finance to behave in the upcoming years?
What are the indicators of successful ESG-related disclosures and how can better reporting principles be set in Turkey considering the EU and US examples?
How are ESG-driven 'eligible projects' differentiated, are there standardised KPIs accommodated in the Turkish market?
What regulators are proposing to incentivise the region and what penalties are likely to be imposed for failure to comply.
Speakers
Moderator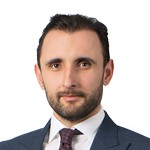 Sait Eryılmaz, partner, banking and finance, CIFTCI Attorney Partnership
Panellists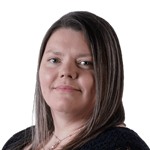 Claire Burgess, partner, Clifford Chance, focused on infrastructure, renewables and sustainability/ESG

Idil Gürsel, associate director, EBRD, municipal and environmental infrastructure
Nihal Yüksel, director, Kalyon Holding, project finance and business development
---