Greece webinar – white-collar crime
Overview
In this webinar, we will be speaking with some of Greece's most prominent practitioners with deep and varied expertise in the field of white-collar crime. We will be providing insights that will be of use to both corporations and individuals who seek regulatory risk management advice, and wish to stay ahead of developments in this rapidly-moving sector.
Our conversation will include such topics as managing criminal and regulatory risks for high-ranking company officers, trans-jurisdictional aspects of out-of-court resolutions (DPAs etc), and corporate strategies against illegal gaming.
Our panelists will include:
Ilias Anagnostopoulos, managing partner – head of litigation at Anagnostopoulos. Ilias is one of Greece's pre-eminent expert in high-value business crime litigation.
Mr Ioannis Apsouris, chief Legal with Hellenic Petroleum, a leading company in the energy sector
Ms Dimitra Katsafadou, chief legal with Novartis Hellas (a subsidiary of Novartis AG);
Ms Nancy Verra, chief legal with OPAP SA, the leading company in gaming.
---
Speakers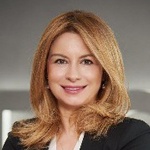 Nancy Verra, chief legal, OPAP SA
Anastasia (Nancy) Verra is the chief legal, regulatory and compliance officer of OPAP Group, which she joined in 2015. She holds a BA from the Law School of the National and Kapodistrian University of Athens, an LLM in international economic law from the University of Warwick, as well as a PhD in law from the University of London, having been granted a doctoral scholarship. She has been a member of the Athens Bar Association since 2000, and is qualified to practise before the Supreme Court and the Council of State. Nancy boasts more than 20 years of professional experience in senior positions requiring increased levels of responsibility, with companies listed in the ATHEX (OTE-COSMOTE-PIRAEUS BANK), having successfully handled top litigation, legal and regulatory cases. She has also served as a BoD member in ERGOSE SA and the National Regulatory Authority for Railways, as well as a legal counsel for the 'Green Fund' and the Minister of Communications of Bulgaria.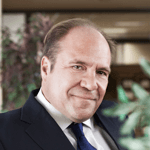 John A. Apsouris, group general counsel, Hellenic Petroleum
Attorney – at – Law, member of the Athens Bar Association, qualified to plead before the Supreme Court, holds a Law degree from the Athens University and a Master's Degree (DEA) from the University of Aix-en-Provence (France). He speaks Greek, French, English, Spanish and Italian. From January 1994 until November 2010, he was a partner at "Dryllerakis & Associates Law Firm", handling cases of corporate, commercial and civil law, mergers and acquisitions, criminal law, mining law, bankruptcy and restructuring of debts, arbitration/litigation of commercial law cases. Since December 2010 he is the General Counsel of Hellenic Petroleum Group.
For a number of years he was a Board member and/or secretary to the Board of Directors of various Greek companies. Between 2013 and 2018 he was member of the Supervisory Board of the "Hellenic Gas Transmission System Operator (DESFA) S.A". Today, he is Chairman of the Board of ELPET VALKANIKI S.A., VARDAX S.A. and HELPE DIGITAL S.A. and a Director in other three companies of Hellenic Petroleum Group. In January 2020, John has been elected Chair of the Legal Issue Group of Fuels Europe (Division of the European Petroleum Refiners Association) and, since January 2019 is a member of the Hellenic Corporate Governance Council (HCGC). He participates in the Working Groups of Corporate Governance and Industrial Permitting of the Hellenic Federation of Enterprises (SEV) and in the Corporate Governance Committee of the American-Hellenic Chamber of Commerce. He is a regular speaker in legal conferences and has published studies and articles in the Greek and international legal press.
---
In Association With