The Legal 500
Webinars
Digitization accelerated – perspectives from the judiciary, Intellectual Property Office, and practitioners
12 November 2020, 4.30pm Malaysia
In association with...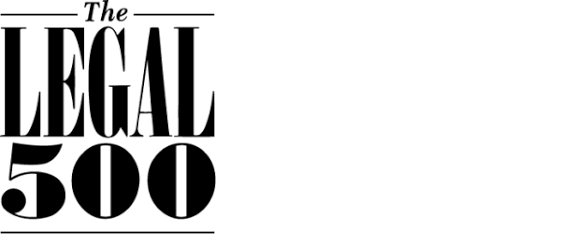 ← Back to Webinar homepage
Digitization accelerated – perspectives from the judiciary, Intellectual Property Office, and practitioners
Overview
In this webinar The Legal 500 and the panel provided GCs and IP counsel with the essential knowledge they need to navigate their businesses through the ongoing crisis, while delivering practical guidance on how digitization is changing and impacting the legal landscape in Malaysia.
We were delighted to gain insight from the English and Malaysian Judiciary, Malaysia Intellectual Property Office and Leading Practitioners in Malaysia.
Discussion points included:
Digitization – what we have learned since March, and are we ready for the next March?
Digitizing Justice – degree of acceptance and implementation by the Bench;
How digitization of Justice has impacted access to and quality of Justice;
Balancing on a knife's edge – upholding the black letter of the Law in times of unprecedented difficulty;
Intellectual Property – how Covid-19 magnitude digitization impacts the value of IP
Changes that counsel should adopt when doing online hearings;
 Online advocacy post Covid-19 – will it remain?
Timely changes to the System and Future changes to expect;
Arbitration and Court proceedings – perspectives from the Bar: Lessons learns, future-proofing the changes; and is the law ready for tomorrow?
Speakers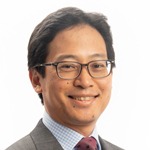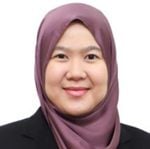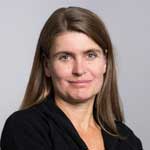 Justice Dato Mary Lim Thiam Suan, judge, Federal Court, Malaysia
Bahari Yeow, partner, Gan Partnership
Foo Joon Liang, partner, Gan Partnership
Iylia Hashim, legal officer, Intellectual Property Corporation of Malaysia (MyIPO), Malaysia
Annette Magnusson, secretary general, Arbitration Institute of the Stockholm Chamber of Commerce (SCC)
Kevin Nash, deputy registrar and centre director, Singapore International Arbitration Centre (SIAC)
The Honourable Justice Dato Mary Lim Thiam Suan
The Honourable Justice Dato Mary Lim Thiam Suan read law at the University of Leeds, United Kingdom and was called to the English Bar by the Honorable Society of Lincoln's Inn. In 1994, Her Ladyship obtained a Masters of Law degree from the University of Western Australia.
Prior to Her Ladyship's elevation to the Bench in 2009, Justice Lim served in various positions in the Attorney General's Chambers with specialisation in civil litigation, both public and private law. Her Ladyship was also a Senior Parliamentary Draftsperson, Commissioner of Law Revision and Law Reform and the first female State Legal Adviser to the State of Negeri Sembilan.
At the High Court, Justice Lim initially sat as a Commercial Judge before becoming the first judge of the Construction Court in Kuala Lumpur.
Her Ladyship is committed to the benefits of continuing legal education and skills for both members of the legal fraternity and the Judiciary, whether young or forever young. Justice Lim is a pioneer member pf the faculty of advocacy trainers in Malaysia and has remained active in its work for over a decade, both within the county and abroad including at Keble College, Oxford; Hong Kong and Singapore. Her Ladyship has also delivered lectures on various legal subjects.
Bahari Yeow Tien Hong, Partner, Gan Partnership
Bahari is ranked in The  Legal 500 as a Leading Individual. The Legal 500 described him as 'undoubtedly very knowledgeable in his field of practice — his commitment, passion and enthusiasm are commendable'. Chambers Asia Pacific, who ranks Bahari as a Ranked Lawyer, described him as 'often engaged by leading global and domestic brands on trade mark infringement cases', 'noted for his expertise in all types of IP litigation', 'particularly hands-on and very conversant with IP matters in Malaysia', and 'customer-centric approach and adaptability to economic changes'.
Due to his humble, approachable but solution-driven personality, he was awarded Commended External Counsel of the Year by In-House Community. Bahari brings with him years of litigation experience applied onto the field of intellectual property. Bahari and his teams advise on every aspect of intellectual property.
Bahari has been invited to speak at numerous events, both local and international, organised by university, international arbitration centre, national and state bars. He currently serves as a member of the Group Standing Committee for Copyright (2015-2018) of the Asian Patent Attorney Association (APAA) Malaysia.
Foo Joon Liang, Partner, Gan Partnership
Foo Joon Liang was called to the Malaysian Bar in 2000. He is a partner of Gan Partnership, a firm he co-founded in 2011. He is a Fellow of the Chartered Institute of Arbitrators (CIArb), United Kingdom, Singapore Institute of Arbitrators (SIArb), and Hong Kong Institute of Arbitrators (HKIArb).
Joon Liang is the chairman of the Malaysian Branch of CIArb. He sits on the panel of arbitrators and adjudicators of the Asian International Arbitration Centre (AIAC) and is one of the first ten Malaysian appointees to the panel of arbitrators of the Hainan International Arbitration Court. He also sits on the Securities Industry Dispute Resolution Center (SIDREC)'s Panel of Mediators and Adjudicators.
Joon Liang's practice covers a broad spectrum of engineering, construction and energy disputes. He often speaks at conferences and trains with the Advocacy Training Course. He also authored articles for legal publications, including a chapter for International Arbitration in Global Legal Insights series.
Joon Liang is listed as a Future Leader in Construction by Who's Who Legal 2020 (WWL) and ranked as a Future Star in Construction, Dispute Resolution and International Arbitration by Benchmark Litigation.
Iylia Hashim, legal officer, Intellectual Property Corporation of Malaysia (MyIPO), Malaysia
Iylia Hashim began her career as a legal officer in the Intellectual Property Corporation of Malaysia (MyIPO) since 2012 after being admitted to the Malaysian Bar in the same year. She recently graduated with LLM (Business Law) from the International Islamic University of Malaysia (IIUM) after obtaining LLB (Hons.) from IIUM, MA (Music) from the Middlesex University London and MBA specialising in Strategic Management from IIUM.
In MyIPO, she is responsible for, among others, providing legal advice to the Corporation, drafting the law during any legal review exercise, providing legal assistance during negotiation of Free Trade Agreements for the Intellectual Property (IP) Chapter and representing the Registrar of Trade Marks, Patents and Industrial Designs in High Court, Court of Appeal and the Federal Court of Malaysia.
Annette Magnusson, secretary general, Arbitration Institute of the Stockholm Chamber of Commerce (SCC)
Annette Magnusson is secretary general of the Arbitration Institute of the Stockholm Chamber of Commerce (SCC). She joined SCC from the law firm Mannheimer Swartling and was previously with Baker McKenzie. She is the author or editor of several publications on international arbitration and producer of the documentary The Quiet Triumph (2017), which focuses on the interconnection between economic development, arbitration and peace.
Kevin Nash, deputy registrar and centre director, Singapore International Arbitration Centre (SIAC)
As Deputy Registrar and Centre Director of the Singapore International Arbitration Centre (SIAC), Kevin assists with the administration of all cases filed with SIAC and the supervision of SIAC's multinational Secretariat. 
Since joining SIAC in 2012, Kevin has overseen the administration of thousands of international cases under all versions of the SIAC Rules and the UNCITRAL Arbitration Rules, among others, and has significant experience in SIAC cases involving Expedited Procedure, Emergency Arbitration and the Early Dismissal of Claims and Defences. He worked closely on the revisions to the SIAC Rules 2013, the SIAC Rules 2016, the SIAC Investment Arbitration Rules 2017, and will lead the SIAC Secretariat Sub-Committee on the drafting of the seventh edition of the SIAC Rules with an expected release in the third quarter of 2021.  
Kevin is a frequent speaker on contemporary issues in arbitration and conducts training sessions for arbitration stakeholders around the world. He is a member of the Singapore delegation at UNCITRAL Working Group II (Dispute Settlement) and represents SIAC as an observer at UNCITRAL Working Group III (ISDS). 
Kevin holds a BA from Mount Allison University and a JD from Osgoode Hall Law School. Kevin worked at one of Canada's prominent 'Seven Sister' law firms and then went on to study an LLM in International Commercial Arbitration at Stockholm University. He is qualified as a barrister and solicitor with the Law Society of Upper Canada.
---