The Legal 500
Webinars
Covid-19: was your company fit for purpose? – South Africa
18 June 2020, 11.00am-1.00pm SAST
In association with...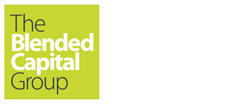 Knowledge Partners: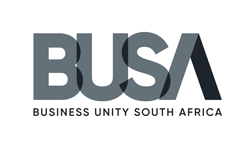 ← Back to Webinar homepage
Covid-19: was your company fit for purpose? – South Africa
Overview
The Legal 500 and The Blended Capital Group kicked off (11.00am-1.00pm SAST, 18 June 2020) in Johannesburg a series of online forums for ten global cities. Legal and business thought leaders answered whether corporate South Africa was fit for purpose to handle Covid-19. Judge Professor Mervyn King, Chair of the ground-breaking King I/II/III/IV corporate governance reports, chaired the South African event.
Over five months the online conversation will continue around the world. Summary reports will be published after each forum to help frame and inform the critical governance and legal questions which this nascent, complex and fast-changing global health crisis poses for business. A final summary report will be presented at the United Nations World Investment Forum convening in Abu Dhabi (6-10 December 2020).
The global process will be chaired over the next five months by Professor Paul Q. Watchman. Professor Watchman is a former senior partner at Freshfields Bruckhaus Deringer, the lead author of the 2005 United Nations ground-breaking legal interpretation of fiduciary law in the context of environmental, social and governance (ESG) issues in the nine major capital markets and is an Honorary Professor of Law at the University of Glasgow, Scotland.
Country context
In early June South Africa entered Stage 3 of its five-stage socio-political response to the Covid-19 Pandemic. H.E. President Ramaphosa, a businessman turned political leader, reacted quickly imposing a severe lockdown and a broad raft of economic support measures. SA corporations mobilised through Business for South Africa with close to $300m contributed as part of the country's corporate C-19 response by early April.
As the global pandemic proceeds, however, the real-world decisions and trade-offs for political and business leaders are coming under intense scrutiny. When and how to start the economy? How to create economic growth which sustains a cohesive health system response and bolsters a country's social safety net? How to ensure the cure is not worse than the disease? These most difficult of decisions will demand the wisest of counsel to ensure society-wide buy in.
The health of South Africa's economy when the pandemic wanes will be critical to the continent's future. Middle income countries in Africa, of which South Africa is a key foundation stone, represent 75% of the GDP of the vast continent's 55 countries and are seen its as 'economic spine'.
Speakers
Paul Clements-Hunt, founder, The Blended Capital Group
Judge Professor Mervyn King
Nardos Bekele-Thomas, resident co-ordinator, United Nations South Africa
Cas Coovadia, CEO, Business Unity South Africa
Wendy Lucas-Bull, chair, ABSA
John Oliphant, founder and chair, Third Way Investments Group
Ifeoma Okafor-Obi, director of operations, Tony Elumelu Foundation
Why the forum?
We asked South Africa's corporate sector:
Was it fit for purpose to handle Covid-19?
Did your company's culture, governance mechanisms, legal infrastructure, and operations withstand the unimaginable complexity posed by the deadly virus?
Did corporate South Africa justify their social licence to operate?
Focus
What legal, insurance and continuity lessons did we learn about across different sectors?
How is your company exposed? How did you fall short?
Which company in your sector showed resilience through clear leadership? How can lessons be show-cased?
How are your directors and officers liable for the company's performance during the crisis?
How will policy-makers and regulators address corporate failings in their human resources response?
Did your company take the threat of systemic risks seriously?
How will investors view your company's performance? Will investors seek legal redress from those companies where a sub-optimal response destroyed value?
---