The Legal 500
Webinars
Adopting sustainable business practices in the legal sector: risk or opportunity?
20 June 2022, 12.00pm CEST
← Back to Webinar homepage
Adopting sustainable business practices in the legal sector: risk or opportunity?
Overview
The rapidly evolving regulatory landscape, changing customer needs, behaviours, expectations, and the ever-increasing cost of doing business are pushing organisations to put sustainable procurement at the top of their strategic agenda. Organisations are becoming more environmentally conscious and adopting sustainable business practices to combat climate change. The trend is clear: consumers prefer organisations that prioritise sustainability — for better operations and a better world. For legal departments, this creates both challenges and potential opportunities.
So how can you ensure you're doing the right things to build that trust, and ultimately, drive growth? And what technology is out there to help legal departments achieve and facilitate these goals, with companies under increasing levels of scrutiny to move towards a green transition?
In this webinar, The Legal 500 and DocuSign bring together leading in-house speakers to discuss what technology is available to legal departments to establish and evolve sustainable practices.
Discussion points are set to cover:
What technology and digitising processes are available for legal departments to create a sustainable business strategy?  Why should these be implemented now?
How can you reduce your environmental impact with electronic signatures, and how can this change positively impact your company's footprint on the environment?
What changes have in-house counsel already made within their organisations?
---
Speakers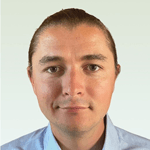 Horia Fratean
Principal value advisor, DocuSign Horia works together with sales teams and customers to understand customer pain points, priorities and maturity journeys in order to emphasise and tailor the value of DocuSign to customer's needs. As part of his work, he assesses the business value customers achieve from implementing eSignature and CLM. Prior to DocuSign, Horia  worked for 11 years at Bain & Company.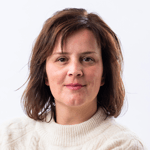 Ine Joosten
Head of legal for Belgium and Luxembourg, The Adecco Group Ine Joosten is the head of legal for Belgium and Luxembourg at The Adecco Group. Before joining the company in 2015, she was a bar registered lawyer in Brussels working for tier 1 and tier 2 law firms. She works mainly from Brussels and currently has a team of six people. Her main areas of expertise include labour law, M&A and privacy law. Outside of work she is a passionate traveller and strong believer in life-long learning.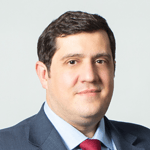 Antonio Benitez Donoso Tarascon
General counsel, KPMG Luxembourg Antonio Benitez Donoso Tarascon is a Spanish lawyer in Luxembourg currently acting as general counsel for KPMG Luxembourg. He started his career as a litigation lawyer in Madrid, working for Uria Menendez, Freshfields and Clifford Chance in Madrid for close to 10 years. At that point in his career, he decided to move in-house, and started working in an international role based in Madrid for Accenture. For personal reasons, seven years ago he decided to do a 180 degree turn in his career and ended up in Luxembourg, first as general counsel of a small Luxembourgish start-up (Talkwalker) and finally joining KPMG Luxembourg to set up the legal team almost six years ago.
---
In Association With