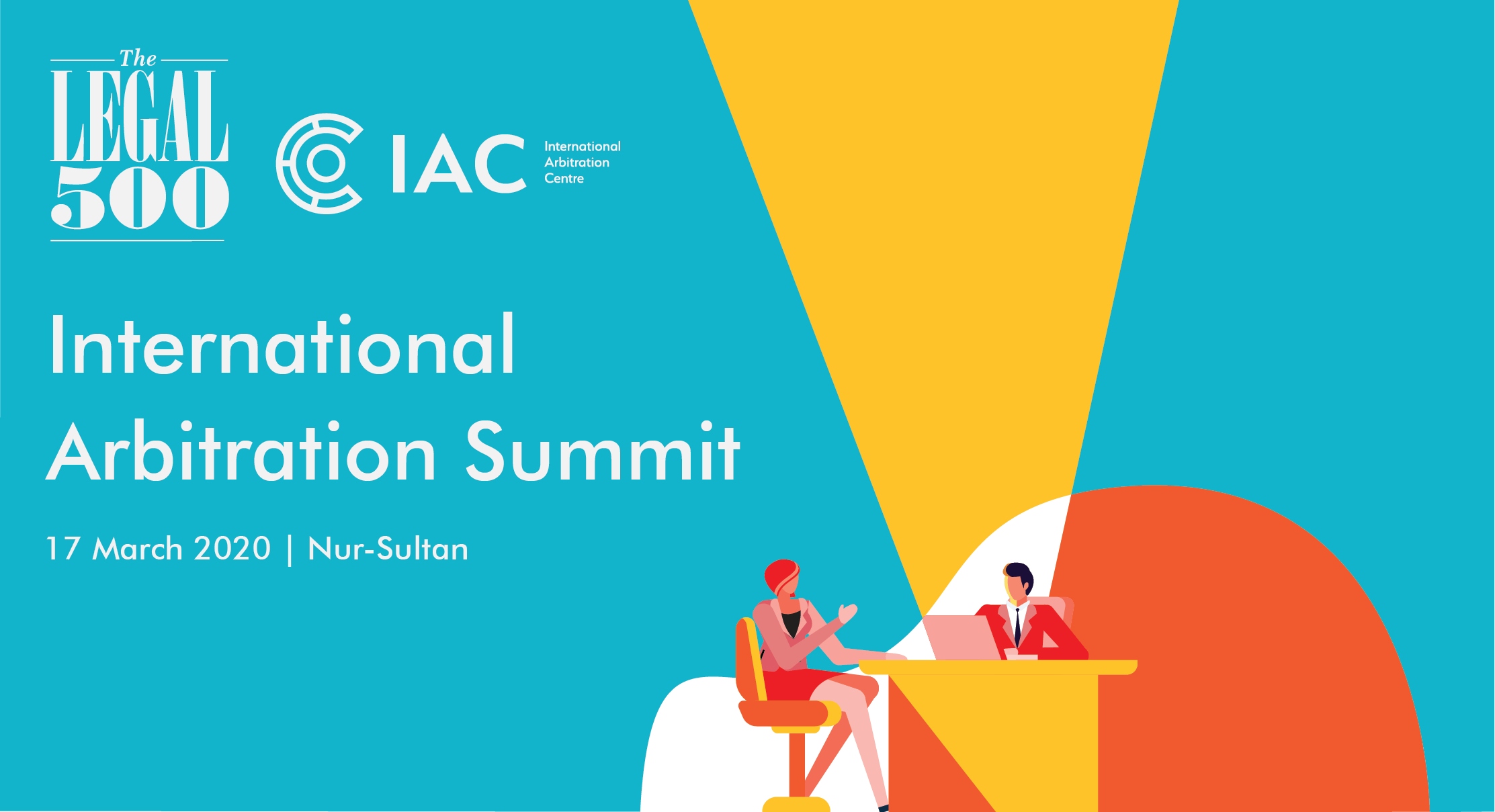 Event information
Event date postponed - Revised date to be released shortly
Location: AIX Trade Hall, 1st floor, 55/19 Mangilik El st., Entrance: Block C 3.3. Nur-Sultan
Agenda
International Arbitration Summit 2020
9.00am
Registration
9.30am
Opening remarks and Keynote

Barbara Dohmann QC, International Arbitration Centre

9.45am
Disputes landscape in Central Asia and CIS

With the opening of the International Arbitration Centre, businesses across Central Asia, the Eurasian Economic Union, Central and Eastern Europe, West China, and Mongolia have a powerful new route to resolving their disputes. But what role will Kazakhstan play in the global disputes landscape? In this session IAC Chairman Barbara Dohmann QC will be joined by a panel of leading counsel which will outline the character of regional disputes which often go to arbitration and will explore the role and significance of the IAC in this context.

Barbara Dohmann QC, International Arbitration Centre
Aigoul Kenjebayeva, Dentons

10.30am
Nuances of arbitration

While all businesses would like to avoid disputes, large or international businesses will inevitable encounter arbitration at some point. Once a matter arrives, they need to prepare for a large divergence of time and resources at a senior level. But even the best prepared internal teams cannot predict the issues that may arise in an arbitration, from questions of jurisdiction to appeals for interim measures and securing enforcement of the award. In this session we look at how best to fund, plan for and structure an arbitration in Kazakhstan and beyond. Our panel will explore the strategic considerations for businesses and their advisers when it comes to third-party funding of a dispute, drafting interim measures to maximize the potential enforceability of an award, and securing the ultimate payment for damages.

Alexander Korobeinikov, Baker McKenzie
Sergei Vataev, Almaty City Bar Association
Mukhit Yeleuov, Kinstellar

11.15am
Coffee Break
11.30am
End-users' opinions

Reflecting on the day's discussion, leading GCs and counsel give their take on how they approach arbitration, what they want to see from an arbitral institution, the key issues facing companies in arbitration, and what they think arbitrators and private practice lawyers need to learn from their clients.

Sofiya Zhylkaidarova, SIGNUM
Askar Amirtayev, Kazakhstan Development Bank

11.55am
An Interview with the Chairman of the International Arbitration Centre

Barbara Dohmann QC, Chairman on the IAC, will reflect on a long career in arbitration, and outline her views on how the IAC can position itself to help address the needs of global business.

12.40pm
Closing remarks
12.55pm
Buffet lunch
2.00pm
Event concludes
Speakers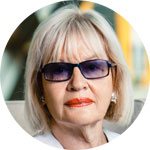 Barbara Dohmann QC, International Arbitration Centre
Barbara Dohmann QC has been one of the UK's leading commercial barristers and an international arbitrator for many years. She has over thirty years' experience in international arbitration and has been appointed as arbitrator at ICSID, at the LCIA, at the London Metal Exchange (where she is an Arbitration and Arbitration Appeals Panel member), at the Paris International Chamber of Commerce, and at the Hong Kong International Arbitration Centre. She is a CEDR accredited Mediator. Her arbitration experience includes international joint ventures, metal trading, oil and gas trading, North Sea oil drilling contracts, the true construction of bare boat charters, alleged breaches of charter parties, property, intellectual property, construction, trusts, commodity trading, family foundations, shareholder disputes, company mergers and acquisitions, international sporting events, media and entertainment, and many insurance and reinsurance disputes. She was a Recorder from 1987 to 2001, a Deputy High Court Judge from 1994 to 2002, and a Judge at the Qatar Financial Centre International Court from 2007 to 2017. She was Chairman of the Commercial Bar Association from 1999 to 2001 and Leader of the European Circuit from 2014 to 2016. She is a member of the Special Committee of the London Metal Exchange, of the Lord Chancellor's Advisory Committee on Private International Law, of the Learned Society for International Procedure Law and of the Deutscher Anwaltsverein.
---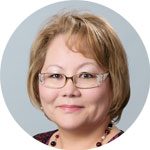 Aigoul Kenjebayeva, Dentons
Aigoul Kenjebayeva is the managing partner for Kazakhstan and Central Asia at Dentons. Her particular areas of specialisation, acquired from more than 35 years as a practicing lawyer in Kazakhstan and 11 years as a researcher in the economics of law, include corporate/M&A, energy/natural resources, PPP/infrastructure projects, IP, competition law, and dispute resolution. She focuses on litigation and international arbitration, both commercial and investor-state, and acts as counsel and arbitrator. She has been actively involved in a number of complex multibillion-dollar international arbitration matters at pre-arbitration, arbitration and enforcement stages, particularly in connection with disputes relating to investments in Kazakhstan. Widely considered a top choice for dispute resolution in Kazakhstan, she was the first Kazakhstan lawyer appointed as a member of the International Court of Arbitration of the International Chamber of Commerce. For the last three years she has also served as a member of the International Council under the Supreme Court of Kazakhstan, in which capacity she makes significant contribution to shaping Kazakhstan's legislation and court practice particularly in the sphere of investment protection. In recognition of her significant contribution to the development of Kazakhstan she was awarded a Certificate of Honor by the President of the Republic of Kazakhstan in December 2019. She is also a member of the Kazakhstan Bar Association Board, a member of the Kazakhstan Petroleum Lawyers Association Board, a member of the arbitration panel of the International Arbitration Center at the Astana International Financial Center, and an Honorary Consul of the Kingdom of Norway in Almaty.
---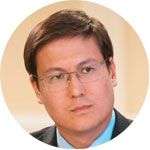 Mukhit Yeleuov, Kinstellar
Mukhit Yeleuov is a partner at Kinstellar's Almaty, Kazakhstan office. He has significant experience representing clients in commercial and corporate disputes concerning a range of issues, from shareholder rights to subsoil rights, real estate, construction, bankruptcy law. Recognised as "a fantastic advocate in the courts" by The Legal 500, he also has transactional experience in construction and energy. The significant disputes and transactions in which he has been involved include acting for: a large oil and gas engineering and infrastructure company on a pre-investigatory criminal inspection in connection with multimillion-dollar tax claims; a big four auditing firm in connection with a multimillion-dollar claim by a large bank asserting breach of contractual obligations and audit standards; a major construction contractor in several multimillion-dollar disputes with several developers, a landowner, and the Kazakhstan registration authority, and one of Kazakhstan's leading oil producers in a series of multimillion-dollar lawsuits against the Kazakhstan tax authorities over export customs duty on crude oil. He is a member of the Kazakhstan Bar Association Management Board, a member of the Kazakhstan Bar Association Committee on Courts and Arbitration and a member of the Global Advisory Board at Indiana University Maurer School of Law.
---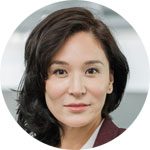 Sofiya Zhylkaidarova, SIGNUM Law Firm
Sofiya Zhylkaidarova is a recognised leader in the Kazakhstan legal market and managing partner for SIGNUM Law Firm, one of the leading and the most dynamic law firms in Kazakhstan. With over 20 years' experience of advising on a range of corporate matters, she has extensive industry knowledge and a particular expertise in subsoil use. Ms Zhylkaidarova has advised numerous international businesses on various investment matters, including M&A, litigation and other business support matters. She has participated in drafting various regulations aiming to improve the business climate and bring best practices to Kazakhstan. Clients highly value her for being not only technically strong but also for her commercial experience, integrity and business adviser approach, as well as dealing with government officials. She is a pro-active and energetic advocate for improving Kazakhstan's business rules and an enthusiastic supporter of diversity and women's matters within the country. She also acts regularly as an arbitrator in commercial and investment disputes in various arbitration institutions.
---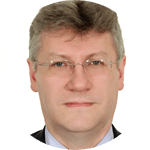 Sergei Vataev, Almaty City Bar Association
Sergei Vataev is an advocate in the Almaty City Bar Association. He focuses his practice on litigation, arbitration, and corporate and project finance matters, particularly in the energy industry. He has advised foreign investors in litigation and arbitration proceedings on issues relating to their investments and has defended clients in numerous commercial and regulatory lawsuits. Mr Vataev is a member of the Chartered Institute of Arbitrators and a Chairman of the International Arbitration Court (Almaty). He acted as an arbitrator in cases resolved by the ICC International Court of Arbitration, Arbitration Institute of the Stockholm Chamber of Commerce, Kazakhstan International Arbitrage, and International Arbitration Court IUS. A significant part of his practice is acting as a Kazakhstan law expert in international arbitrations and foreign litigations. Before entering solo practice, Mr. Vataev was an international partner in the Kazakhstan practice of global law firms where he was recognised over a number of years as one of the leading lawyers in Kazakhstan. He previously served as legal counsel in a governmental agency and in the Parliament of the Republic of Kazakhstan, where he co-drafted several laws.
---
Askar Amirtayev, Kazakhstan Development Bank
Askar Amirtayev is managing director and a board member of Kazakhstan Development Bank where he provides legal support to the bank's activities and manages compliance risk. Additionally, he supervises a number of issues, including organising and coordinating work related to the bank's problem assets, claims and limitation of work, loan administration, and work with public authorities. He started his career in 2004 in public service and has held positions including chief lawyer of Investment Fund of Kazakhstan JSC, director of the legal department of Bank Astana-finance JSC, head of legal support division of KazAgroFinance JSC, chief lawyer of Samruk-Kazyna Invest LLP and director of legal support department at NMH Baiterek JSC. In addition to serving in his current role at Kazakhstan Development Bank he is a member of the board of directors of DBK-Leasing JSC, the representative of the sole shareholder.
---