Event information
Date: Thu 28 Sep 2023 Time: 6.00pm-8.00pm Venue: Brown Rudnick Office, 47th Floor, 7 Times Square, New York, NY 10036
The Legal 500 is proud to partner with Brown Rudnick on this exciting roundtable discussion which will discuss the role of the general counsel in a continually evolving business landscape. 
For multinational businesses in particular, risks abound across a range of areas, from cybersecurity to supply chain issues, trans jurisdictional brand protection considerations to maintaining an organization's online presence. The various instruments necessary to equip general counsel for defensive risk management and comprehensive global crisis management will be examined at this topical 

roundtable

 discussion. 
Attendees will explore their readiness to foresee risks for their organizations as the business landscape changes. Are they the 'conscience' of the company, having to look beyond what is legal and decide what is morally correct? If a crisis arises, do they have internal management protocols in place? This promises to be incomparable experience for attending general counsel and chief legal officers. None other than experts at Brown Rudnick,

 Benjamin G. Chew and Camille M. Vasquez, Co-Chairs of Brown Rudnick's Brand & Reputation Management Group, will moderate the discussion.  
Speakers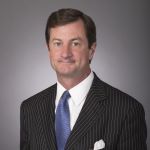 Benjamin Chew, Partner 
Ben Chew is a Fellow of the American College of Trial Lawyers ("ACTL"), the most prestigious, invitation-only society of senior trial counsel in the United States. A multifaceted litigator, Ben represents clients in complex commercial litigation and arbitrations in the District of Columbia, Maryland, Virginia, and throughout the United States and internationally. He handles diverse commercial disputes, including corporate governance, breach of fiduciary duty, defamation, intellectual property, government contracts, breach of contract, class actions, partnership disputes, derivative shareholder and other corporate governance actions, international disputes, Lanham Act, health care, energy, environmental, UCC, products liability, real estate, bankruptcy, employment (including noncompete), insurance law, white collar defense, fraud, and RICO litigation.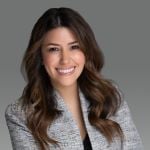 Camille Vasquez, Partner
Camille Vasquez is a partner in the Firm's Litigation & Arbitration Practice Group and co-chair of the Firm's Brand & Reputation Management group. Her current practice focuses on plaintiff-side defamation suits, with additional experience litigating contract disputes, business-related torts, and employment-related claims. Camille is adept at formulating offensive and defensive litigation strategies for private clients. She also has extensive experience handling parallel reputation management and crisis communications issues arising from these engagements. Prior to joining Brown Rudnick, Camille was an attorney at a national firm in Los Angeles.