Event information
Start Date: Wed 18 Mar 2020
Timings: 8.30am - 6.00pm
Venue: Main Auditorium, BT Centre, 81 Newgate St, London EC1A 7AJ
Agenda
Reinventing Legal Delivery In A Digital World 2020
9.00am
Busting the myth of innovation
This session explores how the successful firm of the future is using technology effectively now –  and how YOUR firm can make it happen.

How can we separate hype from substance?
Are we seeing any real innovation in the profession, and how do we make sensible decisions in terms of investment?

9.50am
Designing a law firm to succeed in digital times
Law is an $850bn global market. For the last 30 years firms have used technology to store documents and emails, but the bulk of legal work remains a manual process. Until the last four years tech solutions to front line law firm services were thin on the ground, but now there we are confronted by a tsunami of solutions.

How can a law firm be sensibly selective when confronted by the sudden, bewildering feast of options?
What basic design principles should a law firm adopt to help inform tech decisions?
Are traditional law firm structures now obsolete?

10.50am
Coffee break
11.00am
Technology – an effective investment or money down the drain?
For years experts have referred to 'ideal' metrics of 5% turnover spend for tech investment. Increasingly this model has been exposed as giving unrealistic and unhelpful results. Spend will vary enormously according to volume of work, operational models and the size and spread of a firm's geographical footprint. Additional budgetary impacts are presented by new and different tech concerns – cyber security, new categories of tech (AI, Analytics, document lifecycle), as well as Innovation Functions and partnering arrangements with ALSPs.

How should spending levels be defined and decided in a constantly evolving tech landscape
How should law firms seek to anticipate as yet unknown future demands?

12.00pm
Lunch
1.00pm
Contracts – kill or cure?
Legal teams take the lead in ensuring contracts are carefully negotiated, and that their clients are protected by their terms. It's increasingly clear that contracting is an inefficient and clumsy process, and that time and effort invested are often disproportionate to the value delivered. Contract lifecycle and obligation management are ineffective. Few standard terms such as JCT and INCOTERMs exist.

Will the wave of new contracting technologies hitting the market fix systemic inefficiencies in contract delivery?
Are smart contracts the answer?
What steps does a savvy law firm need to be taking now?

1.50pm
Is the future of law firms all about launching?
Lawyers have traditionally billed by the hour, though fixed and other fee structures have become more commonplace in recent years. Fundamentally the ability to generate revenue and profit has been linked to having the right number of people with the right skills at the right time to meet client demand. Law firms generate good profits but there has always been a limit to their ability to scale up, and generate larger revenues. Additionally, law firms only get paid for their work once unlike many other businesses.An explosion of legal tech offerings means that model could be about to change. Clients are demanding that legal services be delivered in more innovative ways, and one-off advice is giving way to ongoing service provision. It follows that law firms have the potential to generate profit in new ways. Additionally, the regulatory tech  market is opening up, allowing law firms to produce systems which proactively prevent legal breaches.

Could tech service provision provide the revenue opportunity of a lifetime for law firms?
Can legal tech facilitate greater access to legal services, making elite-level legal products available to all?
How will law firms' differing approaches to legal tech development impact their financial standing in years to come?

2.45pm
Coffee break
3.00pm
Litigation is uncertain and not for the faint hearted – or is it?
Historically litigation has been an expensive and uncertain area dependent on employing the best lawyers and barristers with the experience to make astute recommendations as to strategies and chances of success. The world has now changed. A range of legal prediction technologies for both volume and big-ticket litigation, data point mapping systems, judicial sentiment systems, online dispute resolution tools, smart contacts, e-disclosure and pleadings analysis systems all now exist.

More certainty has arrived in an uncertain area – how will this affect the market?
What are the essential tools and structures for the elite litigation operations of the future?
Will greater confidence in litigation tech mean clients' expectations are higher for overall litigation service provision?

3.40pm
Office 365: the platform of all platforms which changes everything or just another product from Microsoft?
With in excess of 170m global users, Office 365 has enjoyed huge uptake. It has a huge range of functionality with unprecedented R&D and security budgets. Every week both integration and functionality increase at a time when businesses are increasingly moving their software and infrastructure to the cloud. The technology costs of setting up a law firm have dropped substantially but their dynamics may be very different. Law firms are increasingly moving spend from CapEx to OpEx; small firms can access the functionality of much larger firms; and there have been recent enhancements in areas like digital dictation, e-disclosure and augmented AI.

Is the seemingly unstoppable takeover of systems by Office 365 all good news for cost dynamics?
Will Office 365 have a monopoly among legal operations platforms, or are there other emerging systems which may play apart?
What strategies should law firms deploy to make the most of what 365 offers?

4.20pm
Coffee break
4.30pm
How to manage risk in an exponential digital world
Lawyers live and breathe risk, and profession works day in, day out advising clients on how to navigate and avoid it. Clients' operations are becoming more and more complex, a trend which is compounded by increasing pace of change. Risk exposure is on the march, and with elevated power for regulators the threat of penalties is a material business risk. Law firms themselves have been exposed to increasing risk in recent years and PI premiums are consequently on the rise. Technology and digital present new types of risk with which firms have never previously had to deal. Cyber theft and terrorism are hugely significant factors. Less evident are risks arising from the mismatch between liability caps between the terms of supply of IT suppliers and law firms. Firms will increasingly deal with data sets of unknown provenance and AI systems where the workings of algorithms are unknown or unclear. On a positive note, AI is proving very effective at risk scanning and identifying issues humans struggle with spotting.

What does effective risk management look like in this new world?
What impact does risk have on pricing and how has the attitude of insurers changed in the light of tech and digital advances?

5.10pm
The technologically advanced client: what do they mean for law firms and how do we best support them?
Recent years have seen the growth of the technologically advanced client. Previously clients may have struggled to gain access to technology. They were often the poor relations to the core business. Advances in cloud technology, the overall advancement of other business services departments and increase in regulatory risk have meant that often in-house teams have a stronger technological capability than law firms who are dealing with driving change in multiple practice areas.At the same time the industry has witnessed he expansion of in-house legal operations as well as Alternative Legal Service Providers and the growth of the Big 4 Legal Management Consulting practices.

How do law firms need to adapt to this changed landscape?
What does great client service look like in the a future tech context?
What are the dominant in-house legal technologies, and how will they affect the services clients will need and expect in future?

6.00pm
Closing remarks
6.10pm
Drinks reception
These panel sessions are subject to change
Speakers include

Simon Elven, commercial and marketing director, Tikit
Simon was a founding member of Tikit and has been influential in the development of the company over the last 20 years. Tikit is recognised as one of the leading providers of IT products and services to the legal and accounting sectors. Much of Simon's early work was with document management systems and then with CRM systems and their application for business development.
---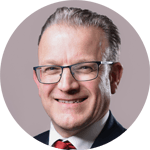 Derek Southall, CEO, Hyperscale Group
Derek Southall is a high-profile and very well-connected figure in the legal technology, innovation and digital marketplaces. Derek has spent over 20 years working both within a global law firm and with major global clients in developing strategies and implementing a range of business improvement projects relating to technology, digital, compliance, risk, and productivity. The firm has grew from £27mil when Derek joined to over £400mil. Derek has played a key role in supporting this growth through the dotcom era, multiple recessions, internationalisation, head quarter moves and several waves of technological changes. Three years ago Derek founded Hyperscale Group to provide strategy, technology and digital advisory and implementation services to professional services firms, in house legal teams venture capitalists and major corporates.
---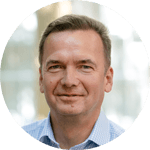 Simon Hill, CEO, Tikit
Simon joined Tikit in May 2008 as a result of the acquisition of TFB, where he was the managing director. Following the acquisition in addition to having overall responsibility for the Tikit TFB business unit (which delivers fully integrated practice management solutions to mid-sized law firms), Simon was appointed as professional services director of Tikit Plc in January 2009. In this role, Simon oversaw the services delivery of each of Tikit's business sector teams: content management, CRM, finance, BPM and custom development as well as the project office and development teams. Simon was part of the executive team of three in Tikit Plc who completed the sale of the company to BT in January 2013. From 2013 to 2017 he was appointed as COO and became CEO in January 2018.
---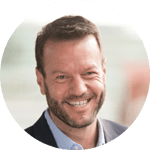 Florian Schwiecker, vice president for global sales, Philips Dictation
Florian Schwiecker was an attorney and founding partner of a German law firm before he joined Philips Dictation (SPS) in October 2008. As the vice president for global sales, he's responsible for the organisation's commercial endeavours worldwide. Before joining Philips/SPS, Florian was the CEO and a shareholder of one of the most successful dictation solution providers in Europe, equipping over 5,000 law firms. Since joining Philips/SPS, Florian has developed an ecosystem of cross-industry partnerships around speech-based technologies, while engaging in business transformation consulting for legal firms to ensure they spend less time on documentation and admin tasks and more time serving clients and improving profit.
---
Panelists include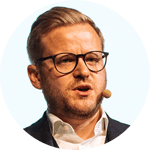 Jonathan Patterson, managing director, DWF Ventures
Jonathan is known for innovation in the business of law with particular expertise in creative thinking, research and development, and design. As the managing director for DWF Ventures, he oversees horizon scanning, the development of new ideas and the delivery of R&D services for the global legal business DWF Group.
---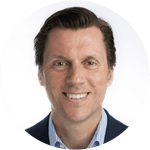 John Croft, president and co-founder, Elevate
John Croft has spent the last thirty years helping law departments and law firms improve their efficiency, quality and outcomes. He is president and co-founder of Elevate, a law company that provides consulting, technology and services to law departments and law firms. The company's team of lawyers, engineers, consultants, data scientists and business experts extend and enable the resources and capabilities of customers worldwide. Elevate is the most-used law company according to the 2017 State of the Industry Survey published by the Corporate Legal Operations Consortium (CLOC) and has been ranked on the Inc. 500 Fastest Growing Private Companies list for the past two years in a row.
---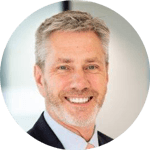 Nigel Tranter, chief technology officer, Pinsent Masons
Dynamic executive leader with considerable experience of delivering strategic enterprise transformation, coupled with exceptional operational performance.
As CTO Nigel provides strategic leadership and is accountable for all technology services including enterprise business change, product development and servicing, technology and enterprise architectures, operational platforms, service management, technology governance and technology aligned financial management on a global basis, while providing the business with a clear roadmap for change to meet business objectives.
---
Shane Scott, IS director, Shoosmiths 
Shane is a senior IT Executive with experience across multiple industry sectors including professional services, FMCG, manufacturing, pharmaceutical, retail and logistics, operating at board level across the UK, US, Europe, Africa and the Far East. Since joining Shoosmiths just over six years ago Shane has managed a transformation programme that has seen the implementation of SAP as Shoosmiths Practice Management System, new Document Management System, rationalised the Case Management landscape from 13 different systems into two and implemented the digital office, a paperless operating environment and agile workspace.
Prior to joining Shoosmiths Shane held CIO roles at UK Mail, ICI Paints, Unilever and Abbott Pharmaceuticals leading global ERP, CRM and digital transformation programmes. Born in the North West of England Shane has a honours degree in Geophysics and a MBA.
---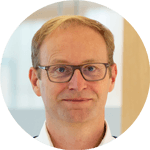 David Halliwell, director, client solutions, Pinsent Masons
David Halliwell is a lawyer who started asking 'surely there's a better way of doing this?' 20 years ago, and hasn't stopped trying to answer that question ever since.
His focus is on understanding what matters to our clients, to help them make legal services work better for their business. Drawing on the resources available across the firm, he can design and develop solutions with clients, to support their legal transformation agendas and to inform the firm's strategy.
---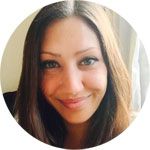 Natalie Salunke, head of legal, Fleetcor
Natalie Salunke is the head of legal for Fleetcor, a global provider of specialised payment products and services to commercial fleets, major oil companies and petroleum marketers. She is a member of the UK and European management teams and plays a strategic role in advising the business across the UK, Europe, Asia and Australasia. Prior to her role at Fleetcor, Natalie carried out similar roles for Enterprise Rent-A-Car, NetSuite (now part of Oracle), and was Group Head of Legal and Company Secretary of Venda.
---
Helen Lowe, head of operations (general counsel's office), EasyJet
Helen is an operational change and transformation specialist with experience both as a consultant with KPMG and in industry with Sellafield Ltd, the Co-op and easyJet. She moved into the world of in-house legal in 2015, working with the legal team at the Co-op to transform the way they work and interact with the business. She recently moved to easyJet as head of operations to the general counsel's office and is leading a review of the legal panel and driving the technology agenda across the general counsel's office.
---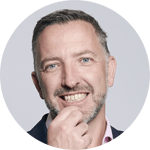 Brian Cullen, chief executive officer, Jackson Lees Group
Brian has over 20 years' experience in various industries, including IT, telecoms, banking, and legal services and has worked in a number of different geographies including Ireland, UK, Middle East and Caribbean. In May 2016, Brian became CEO of Jackson Lees Group, a forward-thinking, award-winning law firm based in the North West. He perceives it as his job to knock down the walls within the business and industry to make sure that staff are happy and productive. They can, in turn, ensure an exemplary experience for clients, regardless of the service provided. Brian, with the board and senior team, is always looking for ways to provide greater solutions, through the right access channels, while ensuring great value for money.
---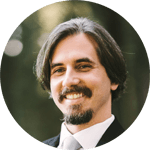 Marcelo Moura, head of expansion, Case Crunch
Marcelo Moura is Case Crunch's head of expansion. He has been a lawyer since 2008 and has worked as solicitor, professor, prosecution legal adviser, and corporate in-house counsel.
---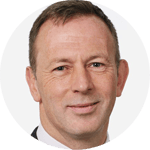 Joe Kohler, partner, Reed Smith
Joe is a partner in Reed Smith's financial industry group, with extensive experience of transactions and regulation across investment banking industry asset classes. Prior to joining Reed Smith at the start of 2020, Joe spent 18 years at Deutsche Bank where he co-led their sales and trading legal function globally.
At Deutsche, Joe was a key player in its engagement with digitisation. One of the attractions for him of moving to Reed Smith was to provide to his clients its GravityStack solution for combining data insights with legal process.
---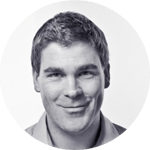 Ben Stoneham, CEO and founder of Autologyx
Ben Stoneham is CEO and founder of Autologyx® and the creator of the ALX Digital Operations Platform. Boundlessly enthusiastic about the power of automation to enable businesses to innovate and disrupt, Ben is on a mission to automate legal operations and all of its complexities.
As an expert in his field, Ben has written in the last year alone for Lawyer Monthly, The Network, Artificial Lawyer and has contributed a chapter for an upcoming Legal Tech book by Wiley publishing.
Autologyx® enables low-risk innovation to ensure a sustained competitive advantage for its clients, which include Konexo, a division of Eversheds Sutherland, Boeing and the Adecco Group.
---
Harvey J. Bishop, managing business officer and senior legal director, EMEA, Pegasystems Ltd
Harvey is a senior business lawyer, commercial director and team manager with 25+ years' experience working in international markets. He also has extensive experience in framing, pricing and negotiating high volume, high value contracts in EMEA countries.
---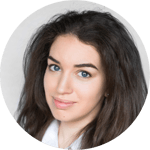 Anna Lolua, head of legal innovation and design at SYKE
Anna Lolua is head of legal innovation and design at SYKE, advising corporate legal teams and law firms on how to procure and implement legal technology. Anna helps bridge the gap between IT and legal, with a proven track record of delivering sophisticated solutions to all sectors of the market.
Anna has assembled and led legal engineering teams in multiple jurisdictions, is an experienced corporate and commercial lawyer and an MBA qualified business consultant.
---
Sarah Perry,  managing partner, Wright Hassall
Sarah is Wright Hassall's managing partner. Since becoming managing partner in 2016, Sarah has been the driver of considerable change throughout the firm, helping drive the firm to a near doubling of turnover and size – winning the accolade of Regional Law Firm of the Year in 2017.  In the same year she was recognised by The Lawyer as one of the legal sectors leading lights winning a place in their Hot 100 list.
She is passionate about legal technology and an evangelist of how technology can improve the overall client experience and drive cost efficiencies.  As managing partner she leads the charge across the firm to drive innovation and process improvement in everything the firm does.
Sarah is also a top rank litigator particularly known for her commercial and finance litigation expertise and still practices in her 'spare time'.
---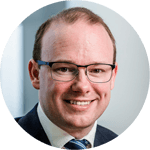 Wayne Spillett, Head of Legal, Commercial Operations, Vodafone
Wayne leads a set of legal teams at Vodafone Group that are responsible for managing legal risk in all areas of its group commercial operations businesses, including: brand, partnerships and alliances, consumer services, M-commerce, M-Pesa, consumer IOT, strategy, commercial management and channels. These teams support Vodafone's chief commercial officer and his direct reports to run their business units. Wayne is also implementing a transformation programme to drive adaptable, lean and digital behaviours so that the teams are ready to support an increasingly agile and changing business, as empowered strategic counsel.  Wayne is the group legal panel manager for Vodafone's panel law firms.  He also leads Vodafone's engagement with Stonewall as a new global founding partner, working alongside other multinationals to encourage broader societal change for the better on LGBT+ inclusion. In The Legal 500 UK Awards 2018, Wayne was an in-house winner of Individual of the Year.
---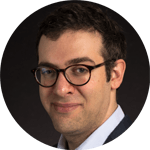 Gideon Cohen, co-founder, Solomonic
Gideon is both a hands-on co-founder of Solomonic and practising barrister at One Essex Court. Notable cases include appearing for British Airways in the ongoing 'air cargo' litigation.
Educated at Cambridge where he won the Slaughter and May prize for the best First in law, he was also a Kennedy Scholar at Harvard.