Event information
Date: Thu 7 Apr 2022 Time: 8.30am-11.00am CET Venue: Schwarzes Kameel, Bognergasse 5, 1010 Vienna
This event has a strict covid entry policy. 2G+ (fully vaccinated and valid PCR test for the duration of the event, 48h).
Agenda
8.30am  Registration – Covid-19 prevention checks
9.00am  Roundtable discussion
10.30am  Networking with light breakfast
11.00am  Event concludes
June 2021 saw the German parliament pass a supply chain law. The country's largest companies will be forced to actively perform due diligence to prevent human rights and environmental issues within both their own companies and their wider supply chains or face substantial sanctions.
Even before the new law comes into force, criminal complaints have been filed in Germany at the Federal Prosecutor's Office (Generalbundesstaatsanwaltschaft) against leading German companies for aiding and abetting to human rights violations. Allegedly, the German companies have profited from human rights violations of their Chinese suppliers.
As the focus of environmental, social and governance (ESG) initiatives moves beyond businesses themselves and towards the often complex and multi-national networks of suppliers and clients that they operate, such supply chain legislation seems inevitable in other European jurisdictions and beyond. The existing criminal legislation is already sufficient basis for criminal complaints against domestic companies. Human rights organizations have recently proven to be willing to ask Prosecutor's Offices in Europe to open investigations. Now is the time for general counsel to get ahead of these potential pitfalls and to make their company's operations as watertight as possible before legal actions and further legislation comes in that will do it for them.
This breakfast roundtable event will see The Legal 500 and petsche pollak bring together Austria's leading legal minds to discuss this looming challenge.
Among other issues focused around our main theme, we will look to cover:
What general counsel need to do to prepare.
The major corporate scandals that have come about due to a lack of supply chain due diligence, and how these can inform us going forward.
Will Germany's new supply chain act be copied in Austria?
The potential pre-conditions for investigation of the supply chain.
Whether due diligence can be successfully conducted remotely, or if the general counsel should be there in person.
Speakers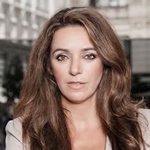 Simone Petsche-Demmel, partner, petsche pollak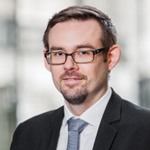 Andreas Pollak, partner, petsche pollak
In association with...