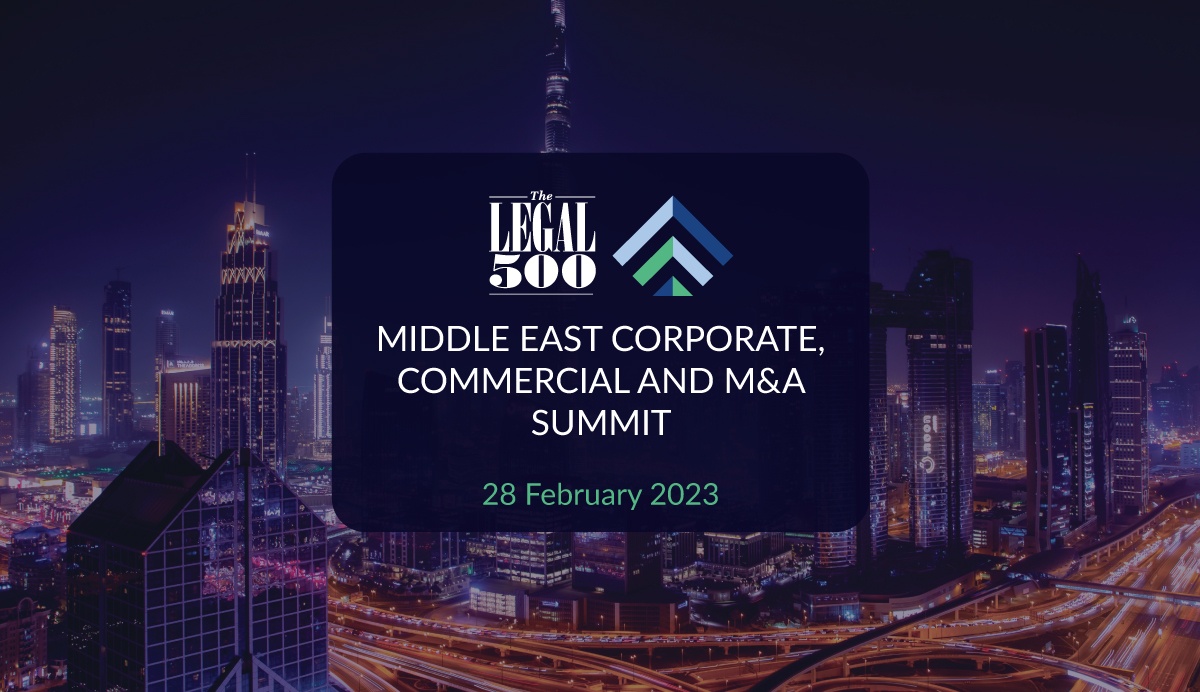 Event information
Date: Tue 28 Feb 2023 Time: 8.15am-2.20pm Venue: Waldorf Astoria Dubai International Financial Centre, Burj Daman, Al Mustaqbal St., Dubai, 507251
The Legal 500 looks forward to welcoming delegates to the Middle East Corporate, Commercial, and M&A Summit in Dubai in February 2023. The Legal 500 Editorial Team will venture back to Dubai for another exceptional event, in order to bring together some of the UAE's top in-house counsel to discuss challenges, insights and, most importantly, potential solutions to the main issues facing the region currently.
With the support of BonelliErede, Galadari Advocates and Legal Consultants , CMS, Pinsent Masons and our networking sponsor Lakshmikumaran & Sridharan, we are thrilled to present the Middle East Corporate, Commercial, and M&A Summit-Dubai.
Drawing on the vast experience of our highly-accomplished speakers, this event will provide insightful, as well as practical, advice to all in-house counsel. It is a must-attend event for any in-house counsel in the UAE aiming to reach the next level on their professional development journey.
Attendees can expect high-profile speakers, plenty of time for debate, and networking.
Agenda
08.15am – 09.00am Registration and breakfast

09.00am – 09.25am Opening remarks
09.30am – 10.20am Reflecting on recent trends and predicting the future of the Middle East M&A Market
The development and adoption of AI in the M&A industry are increasing opportunities for companies in the Middle East, faster than expected. However, at the same time, all these new M&A opportunities bring challenges to ESG adoption, risk allocation between buyer and seller, and increased interest in W&I insurance, that can boost complexities during a transaction.
This panel session will discuss why the Middle East region is consolidating itself as one of the leading M&A hubs and how companies are embracing its inherently expanded adversities, as well as determine the pandemic's impact on the sector, and how technology, such as AI, is playing a key role in legal departments designing and achieving more successful transactions.
Mohammad Tbaishat, partner, Pinsent Mason
10.25am – 11.15am Assessing outbound investment dynamics in the Eastern Mediterranean region

This session will bring together CMS partners with remits in Turkey and Israel, along with advisors with expertise in business and finance, for a compelling and practical discussion on the latest trends, opportunities, and regulations on outbound investment and M&A in the East Mediterranean. An emphasis will be placed on the current flows occurring between Turkey, Israel, and Europe.
11.15am – 11.30am Coffee break

11.30am – 12.20pm UAE's new corporate income tax: all you need to know to face the changes ahead
The new federal corporate income tax system is one of the most anticipated pieces of legislation, given the UAE's journey over the last decade towards alignment with the generally accepted international tax standards regarding transparency and taxation rules.
The corporate income tax (CIT) will come into effect in June and finally align the UAE with international tax standards. The law details the scope of CIT, taxable persons, exemptions and deductions, how taxable income will be calculated, regulations for free zone persons, tax groups, and tax losses relief.
This compelling and fundamental topic related to tax will get into the nuts and bolts of how the new law fits into current corporate statutes and how local and international businesses will be affected. The panellists will also discuss how the new law runs with the broader strategies of MNEs, in terms of international tax and transfer pricing, why the CIT will make the UAE a more attractive jurisdiction for holding and sub-holding companies from a tax perspective and how it will help secure the UAE as a hub for, and gateway to, Africa.
Marco De Leo, partner at BonelliErede and managing partner of BonelliErede Middle East LLP

Francesco Parlatore, managing associate, BonelliErede
12.25pm – 1.15pm The impact of new FDI Laws and Corporate Restructuring in the UAE
The United Arab Emirates (UAE) has recently seen great reforms in the corporate sector thanks to recent regulatory changes. These include 100% foreign ownership of companies that are not registered in free zones, as well as the impending introduction of corporate taxes in June 2023, as recently set out in the Federal Decree-Law No. (47) of 2022, issued in December 2022 on the Taxation of Corporations and Businesses.
The UAE in general, and Dubai in particular, have been exemplary in attracting foreign direct investment (FDI), by focusing on new and existing businesses and real estate. FDI is attracted through a dynamic legislative framework which has become attractive to foreign investors, given its stability, predictability and security, which, in return, assists with the development and growth of the UAE. During the session we will cover a high-level discussion on these recent changes and on alternative structuring options that allow for additional flexibility in the governance of such entities, which become attractive to foreign-based investors.
We would therefore like to invite you to join us on this panel session, where the impact of these changes will be discussed. The session will begin with a brief introduction of the aforementioned topics by the mediator and a senior lawyer from Galadari Advocates and Legal Consultants. Afterwards, there will be a few questions relating to the topics directed at the session panellists, which coming from different sectors across the UAE will bring unique assessments on the topic, as well as a distinct view on how the market is considering these changes and planning ahead.
The questions will be around the impact of relevant subjects on FDI, such as corporate structuring challenges faced and success stories within an organisation, 100% foreign ownership, the introduction of more flexible governing, corporate taxes, and any other drivers for restructuring.
Gerry Rogers, partner, Galadari Advocates and Legal Consultants
1.15pm – 1.20pm Closing remarks

1.20pm – 2.20pm Lunch and networking
Speakers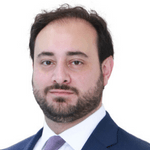 Mohammad Tbaishat, partner, Pinsent Mason
Mohammad specialises in public and private M&A, strategic joint ventures and corporate reorganisations. He advises various clients, including banks, financial institutions, private equity firms and corporates.
Mohammad regularly works on cross-border transactions in the GCC and the wider MENA region. He has been practising in the Middle East for more than 16 years and is widely recognised in the UAE corporate market.
Mohammad qualified as an attorney at law in the state of New York. He is also a member of the Jordanian Bar Association. Before joining Pinsent Masons in 2016, Mohammad spent the last ten years at the M&A team of Freshfields Bruckhaus Deringer in Dubai.
Mohammad is fluent in Arabic and English. He holds a B.A. degree in law from the University of Jordan and an LLM (Master of Laws) degree from Harvard Law School.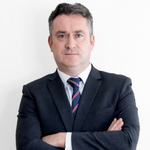 Gerry Rogers, partner, Galadari Advocates and Legal Consultants
Gerry is a Partner in the DIFC office of Galadari Advocates and Legal Consultants, and his practice encompasses the corporate, commercial, real estate and projects sectors in the UAE. He advises clients on all corporate aspects relevant to the UAE jurisdiction, including acquisitions (due diligence, shareholders' agreements, etc.), structuring of entry into the UAE and other regulatory matters relating to the activities of UAE entities.
On the commercial side, Gerry has prepared all commercial agreements and regularly advises on arrangements such as joint ventures and agencies. In addition, he has a broad knowledge and experience of real estate and energy and infrastructure projects, including negotiations of joint venture agreements, corporate documents and industry-standard documents. Gerry also prepares and delivers courses which are part of the Continuing Legal Professional Development courses run by the Dubai Legal Affairs Department.
Before joining Galadari Advocates and Legal Consultants, Gerry was a chemical engineer at a British multinational consultancy.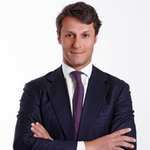 Marco De Leo, partner at BonelliErede and managing partner of BonelliErede Middle East LLP
Marco De Leo is a Partner of BonelliErede and Managing Partner of BonelliErede Middle East LLP. In addition, he involves other BonelliErede offices and law firms in African & Middle Eastern countries for cross-border matters as required.
He has extensive experience in corporate law, with expertise in establishment/break-up of joint ventures, mergers, demergers and capital transactions, extraordinary financing transactions and M&A. In addition, he focuses on private law, corporate litigation, judicial and extrajudicial and management and coordination of multi-jurisdictional transactions involving various African countries.
His key sectors include airports, automotive, pharmaceuticals, banking, fashion, and luxury goods.
Marco is a member of the Africa Team, the Luxury Focus Team, and the Shipping and Transport Focus Team. Marco joined the firm in 2005 and was made partner in 2019.
He is the author of various publications on corporate law and private law. Marco is a member of the Italian Bar and holds a PhD in international law from Trinity College, Dublin, a master's degree in corporate law from the London School of Economics and a Law degree from the Cattolica University of Milan.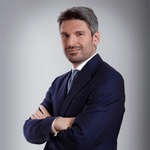 Francesco Parlatore, managing associate, BonelliErede
Francesco Parlatore is a Managing Associate based in Milan. He has an extensive experience in tax law with a particular focus on international taxation, transfer pricing and direct taxation of companies. Among his key sectors are consumer goods, manufacturing, cars, fashion, luxury goods, design, and services.
Francesco is a member of the Africa team. He assists MNE clients in tax planning and restructuring projects, tax litigation and pre-litigation phases, and bilateral tax procedures (APA, BAPA, MAP) in Italy and foreign countries, including African countries.
Francesco joined the firm in 2015 and previously worked for major international and Italian law firms specialising in international taxation.
He is a chartered accountant and holds a master's degree in international tax law from the University of Leiden (The Netherlands), a master's degree in corporate tax law and a degree in law and business administration from the Bocconi University of Milan.