Event information
Date: Tue 28 Jun 2022 Time: 8.15am-6.00pm Venue: Queen Elizabeth II Centre, Broad Sanctuary, Westminster, London SW1P 3EE
Legal Business is delighted to welcome you to the Arbitration Summit 2022 on 28 June, following the return of this popular in-person event last year.
As usual, the summit will bring together leading disputes specialists from private practice, the judiciary, regulators and in-house legal departments in what promises to be an enjoyable and engaging event.
Supported by our distinguished law firm and chambers sponsors, including Gatehouse Chambers, Lineal Services, McDermott Will & Emery and RPC, the summit will gather more than 100 senior speakers and guests on the most pressing topics, such as corporate disputes, sanctions, arbitral awards and the in-house perspectives on arbitration.
Between comprehensive panel discussions and the opportunity to meet and engage with fellow counsel, the International Arbitration Summit 2022 promises to be a practical and forward-looking event, bringing together the world's leading experts.
Please join us for lively debate and peerless networking opportunities. We look forward to seeing you there.
Agenda
8.15am – Registration
9.00am – Opening remarks
Nathalie Tidman, Legal Business
9.05am – Rethinking witness evidence in international arbitration
In even relatively small arbitrations, lawyers, arbitrators and clients commonly have to pore over hundreds of pages of witness evidence. Chaired by McDermott international arbitration partner, Michael Darowski, this esteemed panel will provide different and competing perspectives on the usefulness of witness evidence in arbitration and whether it is time to reform how witness evidence is presented.  Issues covered will include: what arbitration practitioners can learn from recent reforms in the English Commercial Court; how witness evidence could be presented more effectively and efficiently; what procedural steps and practical tools could be adopted to streamline the process.
Michael Darowski, McDermott Will & Emery (chair)
Tariq Baloch, barrister, 3VB
Faris Nasrallah, Crescent Petroleum
Julie Spinelli, partner,  Le 16 Law
Simon Nesbit, arbitrator, Maitland Chambers
10.00am – Has the world been turned upside down? Trends in international arbitration
Panellists will discuss some of the key trends in international dispute resolution flowing from the ongoing process of domestic and international realignments, focussing on Singapore, Mainland China, Hong Kong and other Asia-Pacific jurisdictions that host leading international arbitral institutions.  The panel will address implications for arbitral seat selection, finding the closest thing to a level playing field, the impact of local arbitration laws, new regulatory challenges and data privacy, emerging issues for arbitrators and other key considerations.
Ian Meredith, K&L Gates (moderator)
Robert S. Pé (independent arbitrator)
Susan Munro, K&L Gates,
Mingchao Fan, the Shanghai Arbitration Commission
10.55am – Coffee break
11.15am – Entente cordiale? Divining the law of the arbitration agreement
Following hot on the heels of Enka v Chubb, the English Supreme Court confirmed the key principles under English law concerning the governing law of arbitration agreements in Kabab-Ji SAL (Lebanon) v Kout Food Group (Kuwait). But with the Cour de cassation in Paris seeking to determine the applicable law of the very same arbitration agreement, and with the unavoidable risk of contradictory judgments, are we back in Dallah territory? The panel will consider the principles set out in the English law judgments while also turning to how other common and civil law jurisdictions approach the law of the arbitration agreement. The panellists will also give their views as to whether the risk of contradictory judgments in this area can be avoided.
Jonathan Wood, RPC
Shai Wade, RPC
Ricky Diwan QC, Essex Court Chambers
Malgorzata Surdek-Janicka, independent arbitrator, vice-president of ICC Court
12.10pm – The evolution of legal technology and the role AI should have in arbitration
The global pandemic and associated lockdowns have accelerated the use of technology in the legal industry.  But what effect is the evolution of technology having on arbitration?  Is AI an overhyped term? The session will include practical examples of technology use in arbitrations and a look to what the future could hold.
Brian Stempel, Lineal
Daniel Wilmot, Stewarts
Claire Morel de Westgaver, BCLP
Ned Beale, Hausfeld & Co
llan Sherr, executive director, Aiscension; legal director, DLA Piper
1.05pm – Lunch
2.00pm – Building resilience and minimising risk in supply chains
Over recent years, unprecedented global events have impacted and continue to impact the trading landscape in many sectors. This is causing disruption to increasingly globalised supply chains in various ways including volatility in supply and demand, shortage of raw materials and significantly higher costs, which, in turn, brings dispute risk. In this session, the panel will compare what challenges have been faced by different sectors in various jurisdictions in the recent past and what businesses are doing to build resilience and manage disputes risk.

Luisa Zukowski, Eversheds Sutherland (chair)
Wesley Pang, Eversheds Sutherland

Heather Torres, Sonnedix

Rebecca Rossiter, AlixPartners
Tannie Kwong, Cathay Pacific
Charlotte Stetzel, DNV
2.55pm – Crypto and NFT dispute: do you arbitrate or litigate?
In recent times, there has been a remarkable increase in the interest and use of crypto assets and NFTs and related technologies from all sectors of society. It is therefore not surprising that crypto related disputes have started to emerge into the arena of dispute resolution. The fundamental question, at this juncture in its evolution, is whether those disputes are best resolved in national courts or by way of arbitration. This panel session will evaluate the merits of each forum and provide insights into this evolving world.
Sam Karim QC (moderator)
His Honour Judge Pelling QC, Judge in Charge of the London Circuit Commercial Court
Sam Brown, senior associate, Clifford Chance
Jemma Fleetwood, solicitor, JMW
Kushal Gandhi, partner, CMS
3.50pm – Coffee break
4.10pm – Contingency representation in high-value commercial arbitrations
This session seeks to explore various tips and pitfalls in what can be a highly lucrative area for law firms that is always of great interest and attraction to GCs, FDs and entrepreneurs. Clients want their lawyers to be incentivised without necessarily getting into bed with third-party funders, but with flawed and ineptly drafted Damages Based Agreements (DBA) regulations, will this continue to be an area that most lawyers avoid?
The session explores the evolution of jurisprudence in English law and practical questions of contingency funding, including paying for barristers, fraud, enforcement, adverse cost liabilities, the effect of insolvency and the primacy of the solicitors' lien in protecting and advancing lawyers rights (for the dual benefit of clients) within the context of international cross-border arbitrations.
Ashkhan Candey, CANDEY
James Glaysher, CANDEY
Mo Haque QC, CANDEY
5.00pm – Closing remarks
Nathalie Tidman, Legal Business
5.05pm – Drinks and canapes
6.00pm – Event concludes
Speakers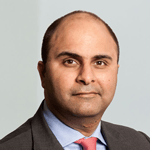 Tariq Baloch, barrister, 3VB
Tariq's practice encompasses international arbitration (international investment treaty claims and international commercial arbitration), public international law and general commercial litigation.
He is one of a small group of five UK barristers aged under 45 recognised by Who's Who Legal in international arbitration. The group was described as the 'most highly regarded individuals', among the 'outstanding members of the next generation' and 'considered to be the future leaders of the international arbitration community'.
He has represented or advised private parties and states under all the major arbitral rules including the ICC, LCIA, SCC, ICSID, UNCITRAL and DIAC rules, in a range of sectors including banking, oil and gas, insurance and reinsurance and telecommunications and energy. His experience includes acting for some of the world's largest companies in high value complex arbitrations involving disputes around the world. The international dimension of Tariq's experience is further reinforced by the four years he spent practicing international arbitration in Freshfields' offices in the Middle East and North Africa region and Paris. He also sits as an arbitrator. In 2012 he was nominated to the ICSID Panel of Arbitrators. In 2014 he co-taught the inaugural course on the practice of international arbitration at the LSE. Prior to entering practice Tariq was an assistant professor at the LSE.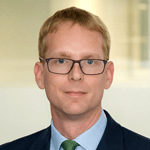 Ned Beale, partner, Hausfeld & Co LLP
Ned Beale is a partner at Hausfeld & Co LLP, a specialist disputes-only practice founded in Washington DC, with offices in the US, UK and EU.  Ned specialises in complex commercial disputes in international arbitration and the English High Court. Ned regularly appears in international arbitration as counsel, advocate and arbitrator, including before ICC, LCIA, UNCITRAL and ad hoc tribunals. He is a Fellow of the Chartered Institute of Arbitrators.  Ned was named the UK's Litigator of the Year by Legal Week at their 2019 Litigation & Arbitration Awards for cases before the LCIA and the UK Supreme Court.
Sam Brown, senior associate, Clifford Chance
Sam Brown focuses on disputes in the energy, construction, engineering and technology sectors.  He specialises in international commercial arbitration and has represented clients in arbitrations seated in a number of jurisdictions, conducted both under institutional rules (ICC, LCIA, SCC, LMAA) and ad hoc arbitrations under UNCITRAL rules and domestic arbitration legislation. He has also represented clients in the English High Court, Court of Appeal and UK Supreme Court.  Sam also regularly provides advice on issues arising during the course of major construction and energy projects and assists clients with resolving disputes and claims at an early stage.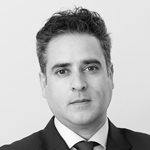 Ashkhan Candey, CANDEY
With a particular interest in lawyers' rights and access to justice, Ashkhan has brought a large number of cases in his firm's name, with five cases in the Court of Appeal and one in the Supreme Court relating to lawyers' rights all of which in turn relate to access to justice.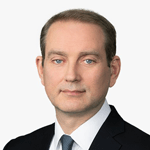 Michael Darowski, partner, McDermott Will & Emery
Michael Darowski focuses his practice on international commercial and investment disputes resolved through arbitration. He handles cases under English and other governing laws, and under the rules of all of the main arbitral institutions. Michael has substantial experience of acting in national court proceedings in various jurisdictions relating to all aspects of the arbitration process.
Michael has arbitrated disputes all around the world in the natural resources, oil and gas, energy, food and beverage, financial, transportation and telecoms sectors.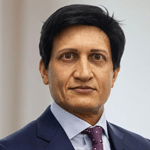 Ricky Diwan, Essex Court Chambers
Ricky Diwan QC has a wide-ranging practice in the fields of international commercial and domestic litigation, international commercial arbitration, international investment arbitration, and public international law. His practice frequently involves multi-jurisdictional disputes across the globe involving jurisdiction battles that give rise to both court and arbitration related aspects involving both interlocutory applications whether under the Arbitration Act 1996 or the CPR, arbitrations and trials and frequently require overall strategic co-ordination.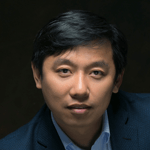 Dr Mingchao Fan, executive vice president, the Shanghai Arbitration Commission
Dr Mingchao Fan is the executive vice president of the Shanghai Arbitration Commission (SHAC). He is an experienced arbitrator with extensive knowledge of the Asia region. He has served as presiding arbitrator, sole arbitrator and co-arbitrator in more than 200 arbitrations under various international and local arbitration rules, including UNCITRAL, CAS, SIAC, etc. Dr Fan is a member of the Steering Committee of the Chartered Institute of Arbitrators East Asia Branch and chairs its PRC sub-committee.
In addition to commercial arbitration, Dr Fan is specialised in sports disputes resolution. He is a listed arbitrator of the Court of Arbitration for Sport (CAS) and chairs the Arbitration Commission of the Chinese Football Association.
Before joining SHAC, Dr Fan served as director of arbitration and ADR for North Asia of the International Chamber of Commerce (ICC) between 2016 and 2021 and he was a law professor at Shanghai University of Political Science and Law for 13 years.
Dr Fan holds a PhD from the East China University of Politics and Law and a LLM from the University of Manchester in the UK. He was also a Fulbright Visiting Scholar at Duke University in the United States.
Jemma Fleetwood, solicitor, JMW
Jemma is a solicitor in JMW's commercial litigation department. She has a wide range of experience acting for clients in commercial disputes including breach of contract claims, debt claims, professional negligence claims, partnership disputes, defamation and reputational management matters. Jemma has particular expertise and experience in digital asset disputes, including obtaining urgent injunctive relief where individuals or corporates have been subject to cryptocurrency fraud, misrepresentation claims and contractual disputes over cryptocurrencies and other digital assets.
Jemma frequently advises clients on a broad range of issues and always looks to resolve disputes as swiftly and cost-effectively as possible, often without the need for formal proceedings through other forms of dispute resolution including mediation. Where settlement is not possible, Jemma is adept at resolving complex and high value disputes through court proceedings, and has appeared before the commercial divisions of the High Court and the Court of Appeal.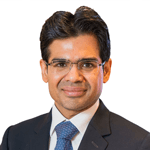 Kushal Gandhi, partner, CMS
Kushal is a partner in the finance disputes team in London specialising in finance and fintech dispute resolution. He is an experienced litigation and international arbitration practitioner. He is also an active member of the CMS India desk. Kushal regularly assists clients to navigate complex issues, including cross-border disputes. He also helps develop risk mitigation strategies and obtain emergency relief from Courts and Tribunals.
James Glaysher, CANDEY
James Glaysher is an experienced solicitor-advocate specialising in international commercial arbitration. His cases principally concern the global energy and infrastructure industries, with this practice supplemented by extensive experience of arbitrations in both the construction and banking and finance sectors. He also sits as an arbitrator.
Mo Haque QC, CANDEY
Mo Haque QC is a highly experienced commercial litigator. He took Silk in 2015, spent time with a premier law firm in the British Virgin Islands before joining CANDEY in 2019. He works in cross-border litigation (BVI, Cayman, USA, GIbraltar, UAE) and international arbitration, recently including cryptocurrency disputes.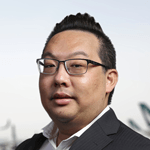 Tannie Kwong, senior legal counsel, Cathay Pacific
Tannie Kwong is a senior legal in-house counsel at Cathay Pacific Airways based in Hong Kong. He is in charge of the airline's litigation and disputes work. Since his admission as a lawyer in Australia in 2007, Tannie has worked in the disputes teams in three established Australian firms including six years at Hicksons Lawyers where he was involved in a number of large scale international arbitrations.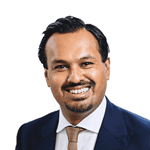 Sam Karim QC
Sam Karim QC (Sheikh Mohammed Samiul Karim)  is a specialist in domestic and international commercial arbitration. He is a member of the Chartered Institute of Arbitrators and is admitted as a practitioner in the DIFC Court and the ADGM. He is a panel arbitrator for the ADGM Arbitration Centre and the International Islamic Centre for Reconciliation and Arbitration. He speaks throughout the world on international arbitration including recently the IBA in South Korea and GAR Dubai, Abu Dhabi and Paris in particular the role of AI in the law and the need for regulation. Sam is the editor of Karim on International Arbitration: The Global Guide for Practitioners, to be published in 2022. He is also published in the area of AI and arbitration and Islamic finance.
Susan Munro, registered foreign lawyer, K&L Gates
Susan Munro is based in the Hong Kong office of K&L Gates. She is an experienced China-focused lawyer, who for more than twenty years has worked on multiple regulatory, disputes and investment matters in mainland China, Hong Kong, Singapore, Taiwan, Vietnam and Malaysia. She formerly practiced as a barrister at the Hong Kong Bar. From 2001 to 2010, she was based in the Shanghai office of a US law firm, where she worked on disputes, investments and US SEC, DoJ and internal investigations. From 2010 to 2020 she assisted with the establishment of and headed up the Beijing office of a Washington DC US trade and regulatory law firm and subsequently assisted with establishment of a Hong Kong office. She has near-native spoken and written Chinese language ability and has earned undergraduate degrees and diplomas in Chinese from educational and professional institutions in the UK and Shanghai. Ms Munro sits as an arbitrator on bilingual disputes and has acted as counsel for clients involved in arbitrations administered by the HKIAC, SAIC and ICC.
Ms Munro is a member of the ICC International Court of Arbitration Commission and the ICC Hong Kong National Committee. She is former co-Chair ICC ICA Belt & Road Commission. She is co-chair of the Anti-corruption and Rule of Law Committee of the International Pacific Bar Association and also co-chairs the Legal Affairs Committee of the American Chamber of Commerce China.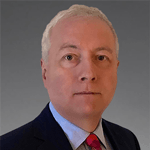 Ian Meredith, partner, K&L Gates
Ian's practice is focused upon International Arbitration, both as counsel and arbitrator, and encompassing both commercial and investment arbitration and encompassing public international law issues. He has arbitrated disputes under the HKIAC, ICC, LCIA, ICDR, UNCITRAL, LMAA, SCC, SIAC and ICSID rules amongst others as well as acting in relation to a number of ad hoc arbitrations and arbitrations proceeding under the rules of various trade bodies. Recent cases have been seated in London, Geneva, New York, Paris, Stockholm, Vienna, Panama, Tokyo, Zurich and various cities in the US.
Ian has been involved in the arbitration of several disputes flowing from investment within and relating to Russia and various countries of the CIS. He has been involved in a number of high value arbitrations conducted under the Bermuda Form Insurance Policy, one of which led to the leading case on arbitrators' conflicts of interest, Halliburton Company v Chubb Bermuda Insurance Ltd (formerly known as Ace Bermuda Insurance Ltd), in which the UK Supreme Court gave judgment in November 2020. He is currently acting for the French State in connection with court and arbitrations in connection with the loss of the M/T Prestige which previously went to the Court of Appeal and is currently before the Court of Appeal in two further court actions and the Supreme Court in one.
Other disputes have related to mining, metals trading, specialty chemicals, oil and gas exploration, oil pollution, telecommunications, power generation (in renewable energy), border security, mega yachts, insurance coverage and a wide range of other industrial sectors.
Faris Nasrallah, Crescent Petroleum
Faris Nasrallah specialises in international arbitration having worked for leading international law firms in London and Dubai. His practice focuses on energy, commercial and construction arbitrations with specialist knowledge of Arab laws. Faris has represented clients in complex and high-value proceedings and has extensive advocacy experience. He is currently senior arbitration counsel at Crescent Petroleum. He also receives expert appointments on Arab law matters and sits as arbitrator. Faris has been selected to author a practitioner guide to the new DIAC Rules (Oxford University Press). He publishes regularly and has led a Max Planck Institute research project on the relationship between theory and practice in international arbitration (2018-2021).  Faris is a solicitor of the Senior Courts of England and Wales and was educated at SOAS and the University of Cambridge.
Simon Nesbit, arbitrator, Maitland Chambers
Simon Nesbitt QC is regularly appointed as arbitrator in some of the world's largest and most high-profile disputes. He is fluent in French and Italian, and dual-qualified in English law and French law. Before joining Maitland Chambers, Simon was global co-head of international arbitration at the worldwide law firm Hogan Lovells. In 2015, he was appointed Queen's Counsel and joined Maitland Chambers the same year. He is a Fellow of the Chartered Institute of Arbitrators.  Simon has extensive experience of arbitrations under all of the major institutional rules, as well as ad hoc arbitrations. He has, in particular, dealt with many cases in Africa and involving African parties.  His work as arbitrator includes the following industry sectors: energy, oil and gas; construction; pharmaceutical; telecommunications; commodities; banking and financial services; food and beverage; hospitality; aviation; international investments and joint ventures.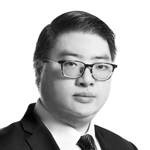 Wesley Pang, partner, Eversheds Sutherland
Wesley is a partner in Eversheds Sutherland's international arbitration and litigation and dispute management groups. He is based in Hong Kong, where he leads the arbitration practice in Asia. He worked for several years with a major US law firm in their New York, Paris and London offices. During this time he worked on some of the largest, most complex disputes in the world. Prior to joining Eversheds Sutherland, Wesley was managing counsel at the Hong Kong International Arbitration Centre. He has over a decade of experience in advising private and sovereign clients on commercial and investor-state disputes under various institutional rules.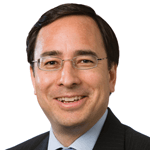 Robert S. Pé
Robert S. Pé, FCIArb, is an independent arbitrator and member of Arbitration Chambers.  He is regularly appointed in institutional and ad hoc arbitrations, including under the rules of the HKIAC, ICC, ICDR, LCIA and SIAC, arising out of international commercial disputes, in particular in relation to energy and infrastructure, mergers and acquisitions, shareholder agreements and sale of goods. He was previously based in Asia for two decades and served on the Council of the HKIAC from 2014 to 2020 and co-chaired the International Chamber of Commerce's Belt and Road Commission from 2020 to 2022.  He is a member of the ICC Court.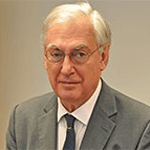 His Honour Judge Mark Pelling QC
Mark Pelling was appointed Judge in Charge of the London Circuit Commercial Court in 2019.
He is authorised to sit in the Chancery Division, Queens Bench Division, Administrative Court and the Technology and Construction Court as well as the Commercial and Circuit Commercial Courts.
His Honour Judge Pelling QC grew up and was educated in Northeast London. He read law at Kings College London and was called to the Bar in 1979.
He practiced from Monckton Chambers and then 3 Verulam Buildings, where he specialised in commercial and construction litigation both in the Courts in England and Wales and in arbitrations both here and abroad.
He was appointed a QC and a Recorder in 2003, as a specialist Senior Circuit Judge in 2006 and to his present role as Judge in Charge of the London Circuit Commercial Court in 2019.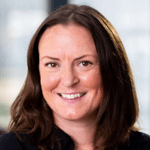 Rebecca Rossiter, AlixPartners
Rebecca is a forensic accountant with over 20 years of experience across investigations, disputes and audit. She has led investigations in a variety of industries for the last 15 years and has particular expertise in supporting clients where those investigations turn into disputes. She has spent a significant portion of her career working in the US and France, including as a group investigations director within an international corporation. Rebecca has an LLM in regulation and compliance and is a fellow of the Institute of Chartered Accountants of England and Wales.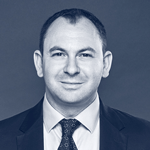 llan Sherr, executive director, Aiscension; legal director, DLA Piper
llan Sherr is an experienced competition lawyer at DLA Piper and executive director of Aiscension, DLA Piper's award-winning compliance monitoring tool. Ilan has 20 years' experience in advising clients in competition law, such as cartels, anti-competitive agreements, merger control and state aid as well as EU law, trade and free movement. For the last four years Ilan has also led the development of Aiscension.
Aiscension is a neural-net AI, built to detect cartel behaviours and offer organisations additional compliance security against increasing regulatory scrutiny. Since launching the cartel module in 2021, Ilan has continued to develop the capabilities of Aiscension, and is working with a team of DLA Piper lawyers to train the AI to detect bribery and corruption. The module for anti-bribery and corruption will be launched in Autumn 2022.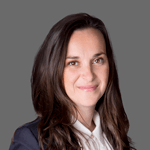 Julie Spinelli, Le16Law
Julie Spinelli enjoys a strong and recognised expertise in international arbitration. She acts as counsel in domestic or international arbitration proceedings, ad hoc or institutional (ICC, LCIA, ICSID, SCC, CMAP and UNCITRAL), for French and foreign companies in disputes in the sectors of energy, construction and engineering, post-M&A, pharmaceuticals and hospitality.
She also represents clients in annulment, enforcement and arbitration-related court proceedings before French courts.
Julie regularly acts as arbitrator.
She has been identified several years in a row as a leading in her field by Who's Who Legal, Arbitration and The Legal 500, which notably reported that Julie is 'truly excellent' and 'quickly becoming one of the biggest stars of the Parisian arbitration bar' (WWL, 2021), 'outstanding. […] with an enviable track record of success in both [international commercial and investment treaty arbitrations]' (The Legal 500 2021), 'a bright lawyer' and 'truly tactical.' (The Legal 500 2020).
Julie is also co-chair of the below-40 organisation of the French Arbitration Committee (Comité Français de l'Arbitrage (CFA-40)).
Brian Stempel, senior vice president, strategic client solutions, Lineal
As a 27-year industry veteran, Brian Stempel has developed a sterling reputation as an executive translator for practice technology strategy and operational excellence across leading Global 100 firms and their Fortune 1000 clients. He is an intuitive leader with acute business acumen and expertise in channel development while excelling at collaborating with legal teams to develop innovative, value-creating solutions.
Charlotte Stetzel, head of legal – business assurance; supply chain and product assurance, DNV
Charlotte is the global head of legal for business assurance, supply chain and product assurance at DNV. The business assurance group help customers manage their long-term strategic goals; improve ESD performance; certify products and systems; and decarbonise supply chains to generate lasting sustainable results. Charlotte advises the executive leadership team on all aspects of the business strategy and ensures her team meets all the legal needs of the company from regulatory advice, mergers and acquisitions to litigation and contract advice. Before joining DNV, Charlotte worked for a Magic Circle firm and a leading international law firm where she advised major offshore construction, drilling and other oilfield services contractors. She received instructions from a wide range of jurisdictions and has acted in ICC, LMAA, ICSID and ad hoc arbitrations.
Małgorzata Surdek-Janicka, independent arbitrator, vice-president of ICC Court
Malgorzata is an independent arbitrator and was formerly an international arbitration partner at CMS with over 25 years of experience in the field. Małgorzata has acted as counsel (including in ISDS cases) and arbitrator in infrastructure and construction, post-M&A, insurance, and commercial disputes in the energy, technology, and manufacturing sectors. In May 2022, she left CMS to establish her own international arbitration practice.
Heather Torres, senior managing counsel, Sonnedix
Heather Torres is senior managing counsel, disputes where she helps to assess, quantify and mitigate legal risk for commercial strategies for the Sonnedix group, and senior manager, legal operations manager where she drives the strategic development and implementation of legal and compliance initiatives.  She has previous experience as a real estate litigator for both US-based law firms and development companies.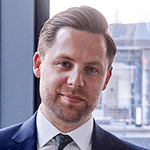 Daniel Wilmot, partner, Stewarts
Daniel Wilmot is a partner within the international arbitration team at Stewarts, the UK's largest disputes-only law firm.  Dan specialises in international commercial arbitration and is individually recognised in Chambers & Partners, The Legal 500 and Global Arbitration Review (GAR)'s Who's Who Legal in this field. His practice is broad, but has a strong focus on disputes connected with Africa and the Middle East and the oil and gas and technology sectors.  Dan has a deep experience of litigation technology and is a senior member of Stewarts' in-house litigation technology committee, which both advises internally on the strategic use of such technology in aiding dispute resolution and manages the firm's relationships with technology suppliers.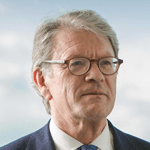 Jonathan Wood, RPC
Jonathan has handled numerous institutional and ad hoc arbitrations as counsel, and related court proceedings, and has sat as arbitrator in many cases. He is ranked in Band 1 for Arbitrators in Chambers. Jonathan is Chair of the Board of Trustees of the Chartered Institute of Arbitrators and is currently a member of the advisory board of the European Regional Forum. Jonathan has been an adviser and litigation counsel to the British Government's Export Credits Guarantee Department ( UKEF) for over 25 years.
Shai Wade, RPC
Shai is head of international arbitration at RPC and has a particularly strong expertise in cases arising from the upstream oil and gas and energy sectors as well as in joint-venture, shareholder and partnership disputes. He also advises on cases involving IT, telecoms, construction, infrastructure, mining and international sale of goods disputes. He is the co-author of a leading textbook on LCIA arbitration and serves as counsel and arbitrator under the rules of all the major arbitration institutions. Shai is s an expert in international investment law regularly advising clients on their rights under international treaties.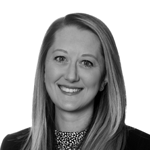 Luisa Zukowski, Eversheds Sutherland
Luisa Zukowski is a principal associate in Eversheds Sutherland's international arbitration and litigation and dispute management groups. Before joining the firm in 2016, she worked at international firms in London and Dubai helping multi-jurisdictional businesses resolve cross-border disputes through litigation and arbitration. Luisa works for businesses across multiple sectors with particularly strong experience in the energy, diversified industrials and retail sectors.
In association with...
CANDEY is a leading litigation boutique of 45 fee earners specialising in corporate and commercial litigation and international arbitration. The firm has appeared in a large number of significant High Court, Court of Appeal and Supreme Court cases, making new law and clarifying existing law.
The team is thoroughly commercial and try to enjoy what they do. They do not have hourly rate targets. Instead the firm believes in value based fee structures, always attempting to think smart. Incredibly collegiate, CANDEY deliver results by embracing both the law and business.
Its aim is to ensure that the legal team has a genuine work life balance, where necessary doubling the size of a team instead of exhausting individual lawyers.
CANDEY's lawyers are all exceptional multi-talented solicitors and barristers. They are recruited on the basis of legal brilliance, nous, commercial acumen and a sense of humour.
The firm works very closely with much larger international firms as their litigation co-counsel whether due to conflicts or otherwise.
As a global top 10 law practice, Eversheds Sutherland provides legal advice and solutions to an international client base which includes some of the world's largest multinationals.
Our market-leading international arbitration group specialises in representing companies, financial institutions, states and state entities in major commercial and investment-treaty arbitrations around the world. Known for our forensic preparation, pragmatic strategic advice, innovative working practices and convincing advocacy, we have over 170 specialist international arbitration lawyers around the globe, including in all the major arbitration hubs. Our teams are experienced in conducting arbitrations under all major arbitral rules and ad hoc proceedings in disputes governed by laws across a wide range of common law and civil law systems.

Gatehouse Chambers is a leading commercial chambers which specialises in arbitration and all forms of ADR, commercial dispute resolution, construction and engineering, insolvency, restructuring and company, insurance, professional liability and property disputes.  It also has niche specialisms in clinical negligence and personal injury as well as private client work.  The chambers is recommended as a set by the legal directories in all its key practice areas.  Handling both domestic and international work, Gatehouse Chambers is known for the quality of its members and client service as well as its innovative approach to issues such as funding.  It is are also a market leader in promoting equality, diversity and inclusion, winning awards for work in these areas.  In July 2021 it took on its current name having discovered its predecessor name (Hardwicke) was associated with a former Lord Chancellor who supported slavery.

K&L Gates LLP are one of the largest law firms in the world, spanning five continents with 47 fully integrated offices located in key capital cities and world commercial and financial centers. The K&L Gates international arbitration practice comprises a globally integrated platform, with arbitration lawyers based in in London, Paris, Frankfurt, Milan, Singapore, Hong Kong, Beijing, Shanghai, Seoul, Taipei, Dubai, Doha, New York, Houston, Miami, LA, Sydney, Melbourne and Perth  The team has built a strong reputation for its straightforward and commercial approach to representing clients. Global Arbitration Review has consistently ranked the K & L Gates international arbitration practice in the 'GAR 100', among the powerhouses of international arbitration.
Lineal Services is a global legal technology services company leveraging artificial intelligence and process-driven workflows to solve information governance, discovery, privacy, compliance, DSAR, conversion, and cyber issues for law firms and corporations.  Established in London and with offices throughout the North and South America, Europe, Asia, and the Middle East, Lineal has been delivering pioneering solutions since 2009.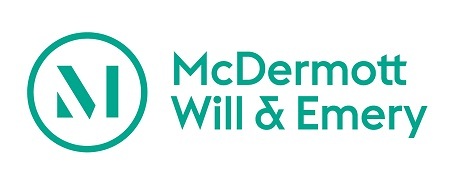 McDermott Will & Emery partners with leaders around the world to fuel missions, knock down barriers and shape markets. With more than 20 office locations, our team works seamlessly across practices, industries and geographies to deliver highly effective–and often unexpected–solutions that propel success. More than 1,200 lawyers strong, we bring our personal passion and legal prowess to bear in every matter for our clients and the people they serve.

RPC is a modern, progressive and commercially focused law firm. Our market-leading, multidisciplinary teams advise clients on a wide range of legal areas and are consistently ranked highly by both The Legal 500 and Chambers & Partners.
Litigation is at the heart of our business and we know it inside out. At any one time, over 70% of our lawyers are handling complex, large-scale global disputes. Hailed by the directories as 'top-notch performers', our disputes team works from our offices in London, Hong Kong and Singapore, handling litigation and arbitration across the world. We have had the highest number of cases in The Lawyer's Top 20 Cases over the past three years. Our ranked Band 1 ranked banking and financial markets disputes team is involved in some of the most complex and high-profile cases making their way through the courts.
Networking sponsor
Acolad is a dynamic leader in the global content space providing a full suite of content and language solutions, services and technology. For decades, it has been committed to helping customers in the legal sector engage with their markets, increase revenue, and drive process efficiencies through cutting-edge language solutions and technology. To guarantee exceptional and seamless service, the Acolad group has a presence in 25 countries across Europe, North America and Asia, maintaining a strong partnership with over 20,000 language, learning and content professionals.
Networking sponsor
The Legal 500's Country Comparative Guides are produced in association with the World's leading lawyers and give the in-house community a practical overview of the laws and regulations in key jurisdictions, for specific practice areas.
Each country chapter is written by a renowned firm in an easy to use Q&A format. The Hot Topic articles provide analysis of current trends and developments within particular practice areas, giving our readership a deeper understanding of pressing issues within the specified sector.
App Sponsor
At the IAC, we provide an independent, discreet, and impartial venue for dispute resolution and whilst we have unparalleled facilities, with state of the art technology, our primary focus is on how our clients can have the best possible working experience when with us.
Although our business is very much about arbitration we have increasingly been dealing with mediations and hybrid hearings direct to the English courts and the ECJ, should you need assistance in that regard. Our dedicated team very much looks forward to welcoming you to the IAC. Our goal is to ensure that all you need to concern yourself with is the case in hand.