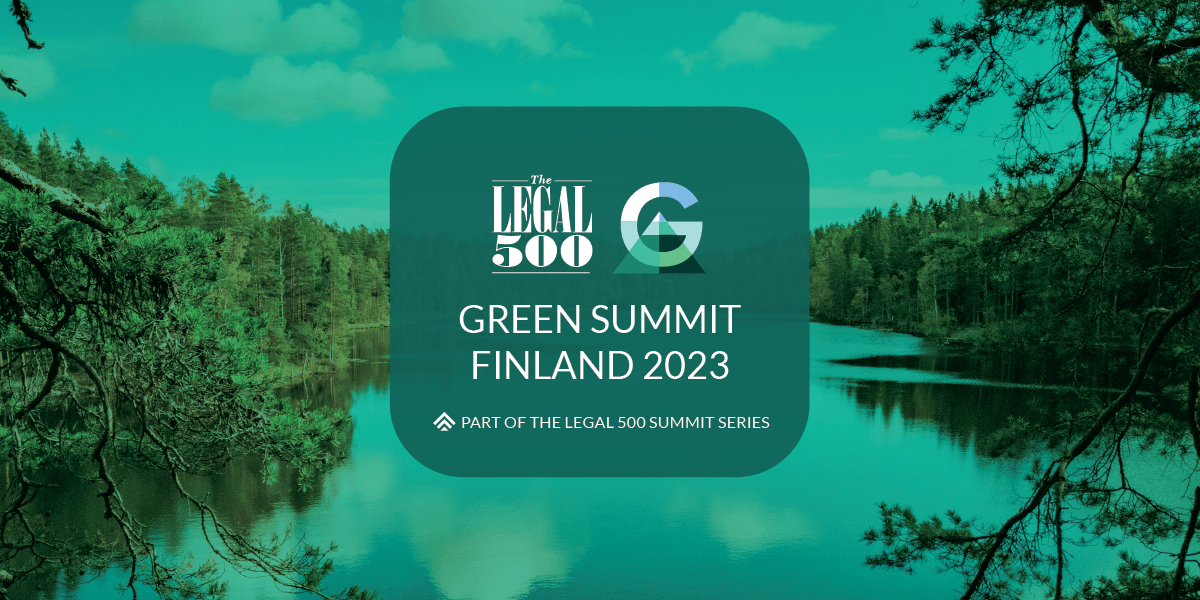 Event information
Date: Tue 30 May 2023 Time: 3.00pm-7.00pm Venue: Castrén & Snellman, Eteläesplanadi 14, 00130, Helsinki
The Legal 500 is delighted to announce the second annual Green Summit Finland event, set to take place on 30th May 2023, in Helsinki.
Held in partnership with leading Finnish law firm Castrén & Snellman, panel discussions will address accelerating the green transition through sustainable finance as well as corporate sustainability due diligence and cooperation.
Topics will include, among others, the latest trends in sustainable finance, the risks of greenwashing, the continued role of lawyers in promoting sustainability, best practices as well as the main challenges in achieving green finance and corporate sustainability.
Attendees can expect high-profile speakers, plenty of time for debate and discussion, with networking drinks to conclude the day.