Event information
Date: Thu 29 Feb 2024 Time: 12.00pm-7.00pm Venue: TBC
The role of general counsel and senior in-house legal advisors is constantly evolving to meet the rapidly changing demands of organisations in today's business world. In addition to overseeing the day-to-day legal challenges affecting the business and managing legal staff, in-house lawyers are expected to diversify their service offering in order to overcome a growing list of commercial challenges. Whether it is managing internal investigations, defending their company in cross-border disputes, handling complex data or adapting to the shifting trends in M&A, the required skillset of the profession is developing at an exponential rate.
The Legal 500's GC Summit Vietnam 2024 invites the most esteemed in-house counsel from the country's most prolific companies, and leading practitioners to discuss their changing roles as in-house leaders and the challenges, issues and opportunities they are set to face in 2024 and beyond.
Between comprehensive panel discussions, presentations and the opportunity to meet and engage with fellow in-house counsel, GC Summit Vietnam promises to be a practical, forward-looking event bringing together the region's top legal minds.
Agenda
12.00pm – 1.00pm Light Lunch & Registration
1.00pm – 1.10pm Opening Remarks
Legal 500 GC Powerlist editor Joe Boswell will introduce the day's festivities before handing over to our keynote speaker, who will speak about some of the challenges and opportunities facing in-house counsel in Vietnam, to set the tone for the Summit.
1.10pm – 2.00pm Panel 1
2.00pm – 2.20pm Presentation
2.20pm – 3.10pm Panel 2
3.10pm – 3.25pm Coffee Break
3.25pm – 4.25pm Ignite Session – The Legal 500 Lightning Talks – Three presentations on key hot topics facing in-house counsel in Vietnam
4.25pm – 5.15pm Panel 3
5.15pm – 5.45pm Fireside Chat
5.45pm – 5.50pm Closing remarks
5.50pm – 7.00pm Drinks and Canapés
Speakers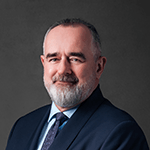 Mark Fraser, managing partner, Frasers Law Company
Mark has been advising clients on transactions in Vietnam since 1994. In 2004, he founded Frasers Law Company, the first law firm to obtain a foreign law company licence in Vietnam.
In the 20+ years that Mark has been based in Vietnam, Mark's practice has focused on corporate matters, especially mergers and acquisitions, banking and finance, restructuring and insolvency, commercial real estate transactions, and infrastructure projects. This involves debt and equity structuring of investment projects and the preparation and negotiation of documents. Mark has been involved in numerous power generation, water treatment, road tollway, telecommunications, and oil and gas projects in various jurisdictions within Asia and has advised on a plethora of Vietnamese matters in the banking and finance, corporate and commercial, infrastructure, capital markets, property development and dispute resolution areas.
Mark's international legal expertise and in-depth knowledge of Vietnam, as much from a legal perspective as commercially, are well renowned, and he is ranked as a top tier lawyer practising in Vietnam by publications such as The Legal 500 Asia Pacific.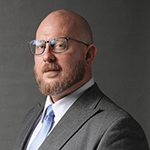 Justin Gisz, partner, Frasers Law Company
Justin is a mergers, acquisitions and corporate advisory law specialist, who advises investment funds (PE, VC, public, and institutional) as well as corporate investors and high-net-worth individuals, across a diverse range of industry sectors in connection with their investment and business activities in Vietnam.
During his 14 years of practising law in Vietnam, Justin has also developed high levels of experience and expertise in other key areas of law, including capital markets, real estate, construction, technology, media, telecommunications, intellectual property, and employment law. Justin is held in high esteem in the Vietnam legal market not only for his technical excellence, but also for his commercial sense and inherent pragmatism. Having spent nearly five years as an in-house general counsel for a large multi-national conglomerate in addition to his experience as a private practitioner, Justin offers depth and breadth of commercial understanding that are unparalleled in the legal profession in Vietnam.
In association with...

Frasers Law Company (Frasers) is the premier independent commercial law firm in Vietnam. Through an integrated team of international and local lawyers, we deliver top-notch legal advice on Vietnamese law matters to an international standard. We are the trusted advisor of choice by leading international and Vietnamese companies in relation to their business and investments in Vietnam and have consistently been recognised as being in the top tier of law firms in Vietnam by leading independent guides to law firms such as The Legal 500.
Frasers is the first law firm to receive a foreign law company licence in Vietnam, and we continue to uphold our position as a progressive leader in Vietnam's rapidly developing legal arena. We are a diverse and multilingual law firm, and through the collective skills and experience of our team, we are able to cater to each of our client's specific legal needs, whether they relate to Vietnamese and/or international law issues. The firm is culturally diverse and benefits from the integrated and cutting-edge expertise of its team of local and expatriate lawyers. Frasers understands the legal, commercial, political and regulatory issues that affect businesses in Vietnam, and aims to provide comprehensive legal services to assist clients navigate these complex issues and achieve outstanding business outcomes.