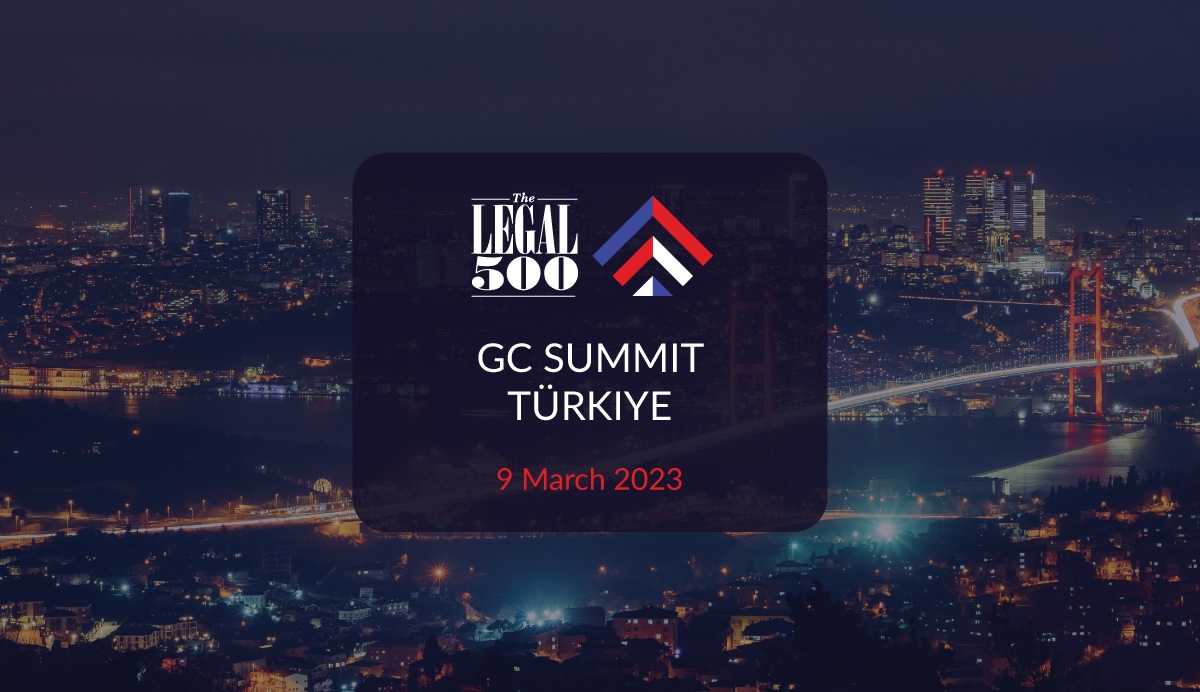 Event information
Date: Thu 9 Mar 2023 Time: 2.00pm-8.00pm Venue: TBC
Agenda
2.00pm – 2.30pm Registration and welcome drinks

2.30pm – 3.00pm Opening address and keynote speaker

3.00pm – 3.45pm Corporate M&A by Liner Law

4.00pm – 4.45pm Competition by ACTECON

5.00pm – 5.45pm Dispute Resolution by Kılınç Law & Consulting

5.45pm – 6.00pm Closing Remarks

6.00pm – 8.00pm Networking drinks and cocktail party
In association with...

Kılınç Law & Consulting is a law firm based in Turkey, providing legal services in domestic and international areas. The firm's leading services include energy and commercial law, competition law, mergers and acquisitions, including the execution of application processes to the Competition Authority, project finance and consultancy services given to Foreign Direct Investments. Accordingly, our law firm provides daily consultancy services to its clients in employment law, contracts law and capital markets law. Our team is competent to provide necessary legal advice to its clients before the national courts and other alternative dispute resolution mechanisms, with lawyers, specialized in maritime law, enforcement and bankruptcy law, and a dispute resolution team specialized in national and international dispute resolution. In addition, Kılınç Law & Consulting has experience in assisting foreign companies with obtaining work permits, residence permits and the acquisition of Turkish citizenship for their employees.
Kılınç Law & Consulting has extensive experience in assisting their clients before the administrative authorities to ensure they obtain required authorizations, licenses and/or permits for their respective commercial activities. Our specialist lawyers pursue and finalize the application process for the client before public authorities in Turkey while ensuring its foreign clients benefit from the incentives that the legislation offers. Following the completion of authorization, licensing and/or permit processes Kılınç Law & Consulting prepares project and financial agreements for its clients by carrying out the relevant negotiation processes and completes the closing and registration processes for its clients. Moreover, the firm conducts services in order to ensure its clients comply with the ever-changing regulations through our regulation and compliance department with the daily sector-specific feedback on regulatory changes.
In addition to providing consulting services on government relations in multiple sectors, Kılınç Law & Consulting also advises international companies on their investments in Turkey, including company establishment procedures, contract negotiations, completing agreements, restructurings, day to day corporate and operational needs and taking the necessary legal steps against disputes that may arise in the future. Kılınç Law and Consulting, within the scope of its innovation and fintech department; provides services to clients working in the fintech, artificial intelligence, E-commerce and Esports sectors and start-up and scale-up companies Kılınç Law & Consulting, through its data privacy department, provides services on compliance with the personal data privacy law that was amended in 2016 that regulates privacy obligations for companies that has a certain amount of revenue and employees. In addition, Kılınç Law and Consulting provides services to real and legal persons operating in the media and entertainment sector in the fields of advertisement law, digital media, media contracts, press and broadcasting law and internet law through the media and entertainment department.
Our goal is to offer preventive precautions and to generate solutions to the legal issues our clients face. Our team comprises experienced partners, associates, and paralegals who are fluent in English, German, Arabic, Russian and Azerbaijani.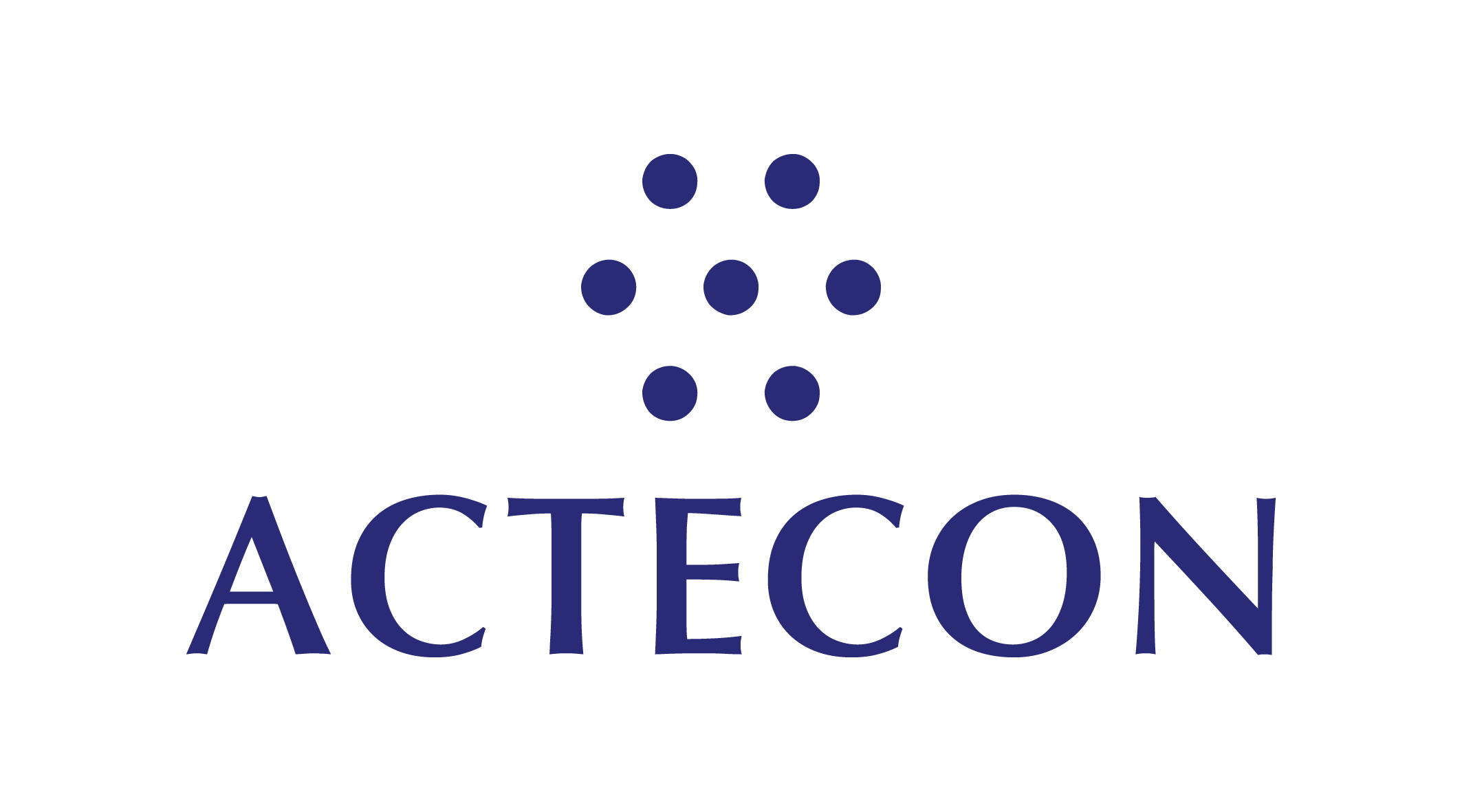 ACTECON provides services to its local and international clients in the areas of competition law, international trade and regulations.
ACTECON draws its strength from its committed and solution-oriented team, extensive sector-specific knowledge, local and multinational expertise and know-how on the insights of the business world. ACTECON is experienced in offering effective strategies from the perspective of law & economics. The firm creates difference through its in-depth understanding of the global competition and the challenges of the global economy. The firm's principles include international work ethic, commitment to provide value-added service and consistency in every aspect.
Focusing on competition law, ACTECON works with multinationals located in Turkey with the perspective of corporate compliance basis and international service standards. We currently provide services to multinationals in leading industries. Our services focus on implementing competition law compliance through our custom made Competition Compliance Program (also incorporating an e-learning base that is designed and owned by ACTECON), and representing companies in Turkish Competition Authority's investigations.
ACTECON's Trade Team has extensive experience in trade remedies and related custom problems, in-depth knowledge of the Turkish business world, and a well-established, excellent working relationship with Turkish public authorities including the Turkish Ministry of Trade. ACTECON helps clients tailor solutions to execute industry-specific strategies and build strong cases in anti-dumping, safeguard and anti-circumvention investigations and customs applications of trade remedies. ACTECON has represented and assisted both domestic and foreign interested parties in several cases in Turkey and abroad, working alongside clients and law firms. As part of our regulations expertise, we design Data Protection Compliance programs for companies by implementing our extensive knowledge of various sectors.
LINER LAW is a boutique law firm established by partners who worked together for almost a decade in leadership positions of top tier corporate legal practice in Istanbul, Turkey. Our mission is to provide high quality, effective, and pragmatic legal counsel based on broad local expertise and an authentic international perspective, which is informed by our partners' international background and extensive experience advising leading international and local corporate clients in cross-border projects in a wide range of regulated and unregulated industries.
With a special focus on corporate law, mergers & acquisitions, and commercial agreements, LINER LAW serves as a one-stop shop for cross-border corporate investors and foreign capitalized companies in Turkey with further capabilities in competition law, banking & finance, employment law, commercial litigation, and data privacy. In addition to a combined transactional experience of 25 years, our partners have served as external legal counsel to numerous European, American, East Asian and Middle Eastern corporate clients with respect to their ongoing investments and operations in Turkey, in areas such as corporate governance, regulatory and antitrust compliance, employment law and data privacy regulations.
We actively advise clients and have notable experience in the following industries: – Energy & Natural Resources; – Healthcare and Life Sciences; – Media and Technology; – E-commerce and Fintech; – Industrial Manufacturing; – Retail and Consumer Goods; – Transportation and Infrastructure; – Banking and Financial Services.