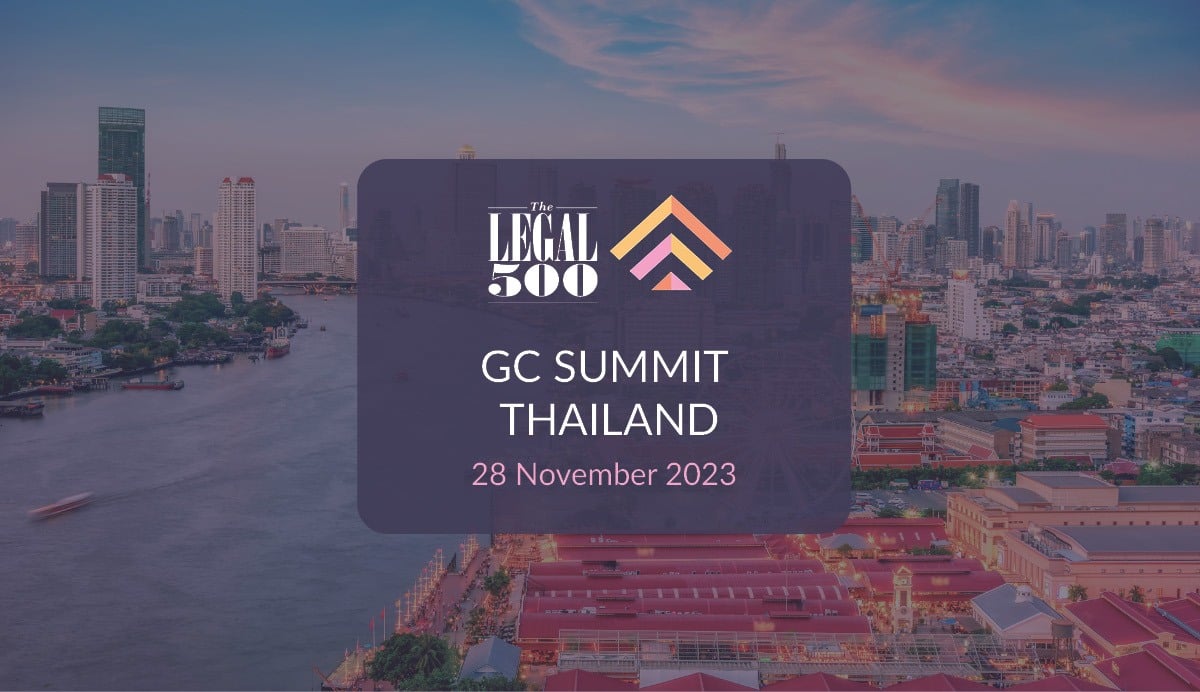 Event information
Date: Tue 28 Nov 2023 Time: 12.00pm-7.00pm Venue: TBC
The role of general counsel and senior in-house legal advisors is constantly evolving to meet the rapidly changing demands of organisations in today's business world. In addition to overseeing the day-to-day legal challenges affecting the business and managing legal staff, in-house lawyers are expected to diversify their service offering in order to overcome a growing list of commercial challenges. Whether it is managing internal investigations, defending their company in cross-border disputes, handling complex data or adapting to the shifting trends in M&A, the required skillset of the profession is developing at an exponential rate.
The Legal 500's GC Summit Thailand 2023 invites the most esteemed in-house counsel from the country's most prolific companies, and leading practitioners to discuss their changing roles as in-house leaders and the challenges, issues and opportunities they are set to face in 2023 and beyond.
Between comprehensive panel discussions, presentations and the opportunity to meet and engage with fellow in-house counsel, GC Summit Thailand promises to be a practical, forward-looking event bringing together the region's top legal minds.
Agenda
12.00-1.00pm Light Lunch & Registration
1.00pm-1.10pm Opening Remarks
Legal 500 GC Powerlist editor Joe Boswell will introduce the day's festivities before handing over to our keynote speaker, who will speak about some of the challenges and opportunities facing in-house counsel in Thailand, to set the tone for the Summit.
1.10pm-2.00pm Panel 1
2.00pm–2.20pm Presentation
2.20pm-3.10pm Panel 2
3.10pm-3.25pm Coffee Break
3.25pm-4.25pm Ignite Session – The Legal 500 Lightning Talks
Three presentations on key hot topics facing in-house counsel in Thailand
5.15pm-5.45pm Fireside Chat
5.45pm-5.50pm Closing remarks
5.50pm-7.00pm Drinks and Canapés and event concludes
Speakers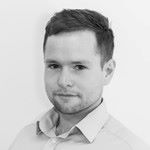 Joe Boswell, global editor - Powerlist Series, The Legal 500
Joe Boswell has been a part of The Legal 500's editorial team, specialising on the in-house legal community, for more than seven years. He now heads The Powerlist team, acting as chief editor for the over 40 separate editions of the GC Powerlist series which serve as The Legal 500's flagship title celebrating the world's top in-house counsel, as well as Global Editor for The Legal 500's Private Practice Powerlist Series.
During the course of researching for the GC Powerlist series, Boswell has interviewed a vast number of world-renowned general counsel, chief legal officers, and legal directors about overcoming the challenges they face, their legal innovations, and how they see the general counsel role progressing in coming years. As well as this, he is a regular speaker at Legal 500 summits, roundtables, award ceremonies and other events, and often writes in-depth reports on business and legal issues.
Boswell is an alumnus of both the University of Sussex in The United Kingdom and the Rijksuniversiteit Groningen in The Netherlands.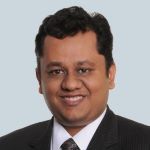 Saket Bhartia, managing director, forensic investigations and intelligence, Kroll
Saket Bhartia is a managing director in the Forensic Investigations and Intelligence practice, based in Singapore. Saket leverages more than 20 years of experience assisting clients in investigating financial statement fraud, siphoning of funds, embezzlement, asset misappropriation, bribery and corruption issues, regulatory non-compliance, code of conduct violations, supply chain leakages and ethics violations.
Saket is a Chartered Accountant from the Institute of Chartered Accountants of India. He was a Lead Auditor for Anti-Bribery Management System/ISO 37001. Saket is a Certified Fraud Examiner from the Association of Certified Fraud Examiners, USA. He is a Certified Compliance & Ethics Professional from the Compliance Certification Board, USA and also a Certified Internal Auditor from the Institute of Internal Auditors, USA.
In association with...

The firm first opened a Bangkok office in 2013, under the name Nishimura & Asahi (Thailand) Co., Ltd. In 2019, it drastically expanded its capacity in Thailand through an alliance with one of Thailand's leading firms, SCL Group. This has created SCL Nishimura, one of Thailand's largest law firms, as well as one of the largest, well-resourced and most diverse international business law practices in Southeast Asia. SCL Nishimura comprises over 100 lawyers and professional staff providing top-quality legal and business advisory services. Following the alliance, SCL Nishimura has a significantly larger support structure, thereby establishing a stronger presence in the Thai legal market while also meeting the growing and varied demands for legal services throughout Southeast Asia.
As of April 5, 2021, with the completion of the amalgamation of SCL Nishimura Group and our existing Bangkok office, the office is now known as SCL Nishimura & Asahi Ltd.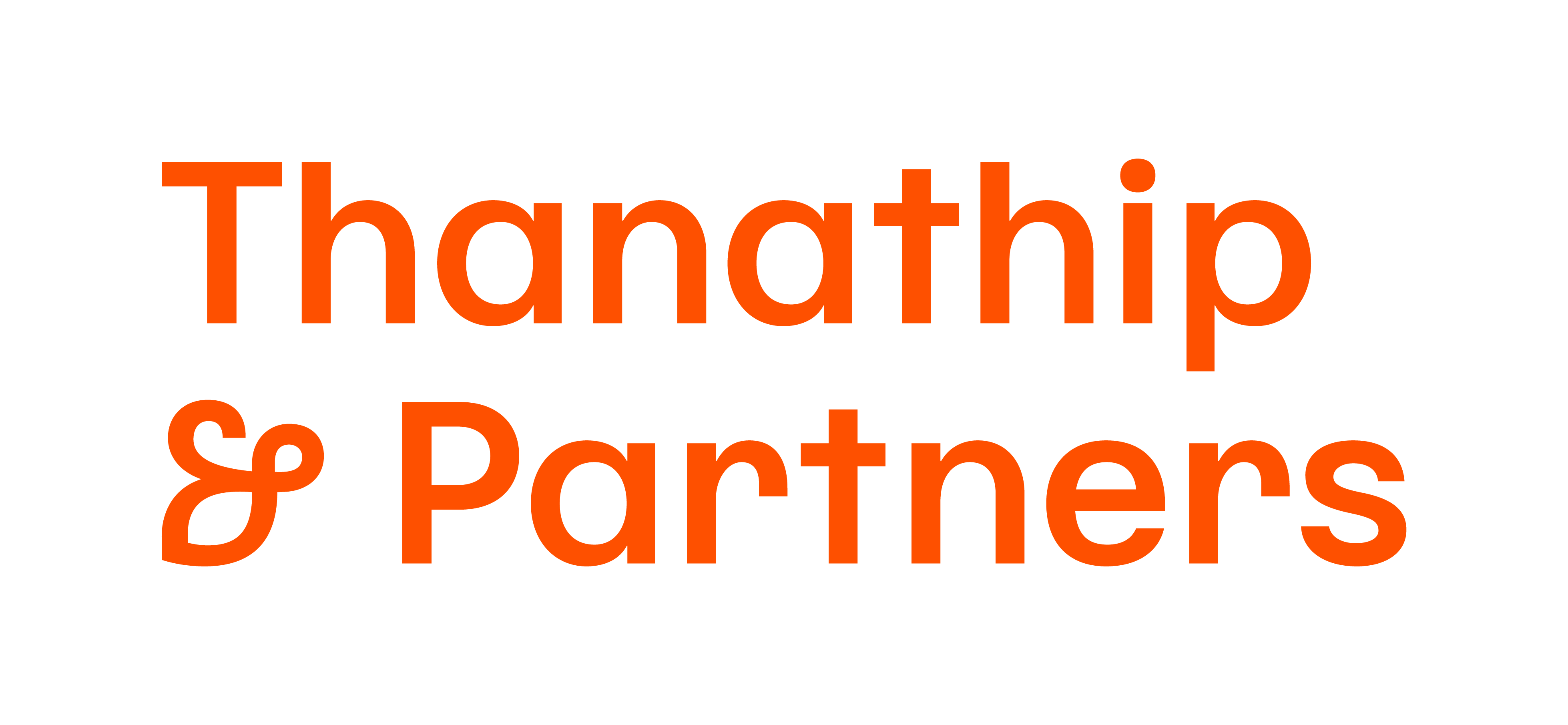 Founded in 2005, Thanathip & Partners is a boutique law firm, specialising in corporate finance, M&A, banking, and general commercial transactions. The firm are driven to excel in everything that they do, and have a proven track record in managing high-profile transactions for a number of leading corporate and financial institutions in Thailand and in several other jurisdictions.
Their highly-specialised team has in-depth understanding of legal issues in Thailand and are widely-recognised for their high standards of service, and their attention-to-detail. Thanathip and Partners has built a track record that proves its excellent reputation among marquee clients, and has consistently been acknowledged as a "leading firm" in The Legal 500's annual Asia Pacific rankings.
Supported By