Event information
Date: Tue 29 Nov 2022 Time: 12.00pm-7.00pm Venue: Radisson Blu Plaza Bangkok, 489 Sukhumvit Rd, Klongtoey, Watthana, Bangkok 1, Bangkok, 0110
The Legal 500 is delighted to formally announce the 2022 GC Summit: Thailand, taking place on 29 November 2022. For the first time in over three years, The Legal 500's editorial team will venture back to Bangkok to bring together Thailand's top in-house counsel to share challenges, stories and–most importantly–solutions to the issues that they face.
In association with our partners for this event, BH2I, Thanathip & Partners, Watson Farley & Williams, DFDL, Robert Walters and Thuraisingam (International); we are thrilled to present to you this schedule of sessions. Among other topics, we will feature discussions on managing international disputes, the changing M&A landscape, anti-corruption measures, legal crisis management, the challenges of investing in emerging markets and talent management.
This is an interactive session drawing on the vast experience of a highly accomplished selection of speakers and contributors. By attending, you will receive practical, hands-on advice, so it is a must-attend for any in-house counsel in Thailand.
Attendees can expect high-profile speakers, plenty of time for debate, and networking drinks to end the day.
Agenda
12.00pm Registration and welcome lunch
1:00pm Introductory remarks
Sahachai Wibuloutai, regional general counsel, PwC Mekong
Joe Boswell, head of research: GC Powerlist Series, The Legal 500
1.05pm–1.35pm Opening fireside chat: a focus on the real estate sector in Southeast Asia
Benjamin Hirasawa, founder and managing partner, BH2I
Jesse Lieberman, associate general counsel, Minor International
1.40pm–2.30pm Managing international disputes
International arbitration in an era of sanctions and hostile relations; how you can take advantage of third-party funding; what are the top strategies for successful virtual hearings?
Steven Burkill, partner, Watson Farley & Williams
Jirasak Latada, general counsel and data protection officer, Prime Road Power
Tigran Ter-Martirosyan, Director, Accuracy
2.35pm–3.25pm Digital Assets – Thailand Regulatory Challenges
Nat Boonjunwetvat, partner, Thanathip & Partners
Nitchaya Vaneesorn, senior associate, Thanathip & Partners
Thitiwat Wisarath, chief legal compliance and risk management officer, Gulf Binance Co
Santipap Charasphaew, head of legal and compliance, Bitazza Company
3.25pm–3.40pm Coffee break
3.40pm–4.30pm Challenges and Opportunities in Outbound Thai Investments
Whether it's entry into Vietnam, an exit from Myanmar, or expansion into Laos and Cambodia – What strategies are best for Thailand's investors?
Kevin Hawkins, Partner, Vietnam, DFDL
Nishant Choudhary, Partner, Myanmar Managing Director & Head of Regional Dispute Resolution Practice, DFDL

Jack Sheehan, Partner & Head of the Regional Tax Practice, DFDL
4.35pm–5.05pm Fireside chat: talent management in Thailand
Suchanasa Nantanapramoth, manager (Commerce and Legal), Robert Walters Thailand

Tom Thomas, general counsel, Agoda
5.10pm-6.00pm The eye of the storm – crisis management: prevention, response and reaction. How to manage legal risks in a time of crisisWhen there is a crisis, how should directors in a Company react and respond? Unexpected events like dawn raids, cancellation, PR disasters, and international crises may affect a Company adversely, especially if crisis management frameworks, simulation exercises, and stress tests are lacklustre. In this panel, leading GCs and Litigators share best practices in relation to preventing and responding to crises. They will talk through both legal issues and offer practical advice borne out of their own experiences in fighting corporate fires.
Suang Wijaya, partner, Eugene Thuraisingam LLP (Moderator)
Eugene Thuraisingam, managing partner, Eugene Thuraisingam LLP
Supapohn Wonganan, head of legal – Asia, Bookaway Limited
Dr Vincent Siaw, Executive vice president of legal and international projects, Thoresen Group
6.05pm Closing remarks
Joe Boswell, head of research: GC Powerlist Series, The Legal 500
6.10pm Drinks and canapés
7.00pm Event concludes
Speakers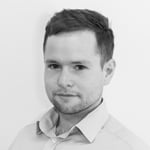 Joe Boswell, head of research: GC Powerlist Series, The Legal 500
Joe Boswell has been a part of The Legal 500's editorial team, specialising on the in-house legal community, for more than six years. He now heads the GC Powerlist team, acting as chief editor for the over 40 separate editions of the GC Powerlist series which serve as The Legal 500's flagship title celebrating the world's top in-house counsel.
During the course of researching for the GC Powerlist series, Boswell has interviewed a vast number of world-renowned general counsel, chief legal officers, and legal directors about overcoming the challenges they face, their legal innovations, and how they see the general counsel role progressing in coming years. As well as this, he is a regular speaker at Legal 500 summits, roundtables, award ceremonies and other events, and often writes in-depth reports on business and legal issues.
Boswell is an alumnus of both the University of Sussex in The United Kingdom and the Rijksuniversiteit Groningen in The Netherlands.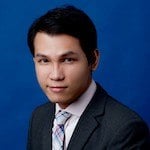 Sahachai Wibuloutai, regional general counsel, PwC Mekong
Regional general counsel at PwC Mekong, Sahachai Wibuloutai has distinguished himself as an M&A, legal operation strategy and legal department transformation specialist over the course of his meteoric career.
Before moving in-house, where he has taken on head of legal responsibilities for Nok Air and AirAsia in addition to his work with PwC, he was a senior corporate associate at Clifford Chance where he was a lead counsel in Asia's largest M&A deal.
In 2018 and 2022, he was recognised by the Legal 500's GC Powerlist Southeast Asia as one of the most influential and innovative corporate counsel in the region. Wibuloutai is also an adjunct instructor at Thammasat University where he shares lawyering skills with law students in the Legal Practice Course and several other academic seminars.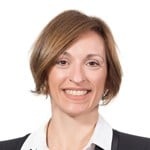 Audray Souche, regional managing partner, DFDL
Audray Souche has been working in the region since 2004, combining a general commercial/foreign investment experience with a specialized experience on energy and infrastructure projects.
She has been leading DFDL teams on numerous energy and infrastructure project developments, financing and technical assistance matters in Cambodia, the Lao PDR, Myanmar, Nepal, Thailand, Vietnam and Bhutan. Audray has a French public/administrative law background and developed a strong practice experience of public-private projects through her South-East Asian career. She led DFDL teams' works on multiple large project finance and project development assignments in the region
In addition to her continued specialized involvement in regional energy and infrastructure projects in the region, she has been continuously supervising general market entry regulatory assessments, foreign investment structuring and restructuring, due diligence and risk assessment, merger and acquisition and private equity transaction works in the retail, hospitality, manufacturing, insurance, mining, construction and aviation industries.
Steven Burkill, partner, Watson Farley & Williams
Steven Burkill is a Partner in the Dispute Resolution group and head of WFW Bangkok office. Steven specialises in complex international disputes, in particular, London and Asia-based arbitrations involving oil and gas, power and large-scale projects and specifically renewable energy disputes. He is also highly experienced in shipping litigation. He has used this know-how on commercial projects to help avoid disputes and manage risk. Steven has sat as an arbitrator (sole and co-arbitrator and Chair) in ICC, SIAC, TAI and ad hoc arbitrations. This includes English Law and Thai Law in particular but also under the Laws of other countries.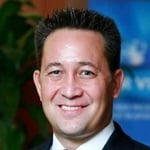 Benjamin Hirasawa, founder and managing partner, BH2I
Frequently ranked as a Leading Lawyer in The Legal 500 Asia Pacific, Benjamin is the founder and managing partner of BH2I and a member of the International Society of Hospitality Consultants. Previously, Benjamin was a senior equity partner at Clyde & Co, where as head of hospitality Asia Pacific and head of real estate Singapore, he established and led practices that were recognised in Chambers and The Legal 500 ranking services in the corporate and real estate sectors. Prior to that, Benjamin was a partner at DLA Piper in Bangkok, Thailand and worked with Luce Forward Hamilton & Scripps in California for many years prior to their merger with Dentons.
Ben focuses on providing practical and commercially sound advice to corporate, real estate and hospitality clients on international business transactions by advising on all aspects of the project development cycle. Ben's practice includes private equity financings, joint ventures, start-ups, cross-border mergers and acquisitions, all aspects of real property development (including retail, industrial, office and residential projects), management and license agreements, and advising on various transaction structuring and project operational issues.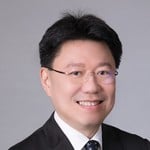 Thanathip Pichedvanichok, senior partner, Thanathip & Partners
Thanathip Pichedvanichok is a senior partner at Thanathip & Partners. Thanathip started his legal career with Mallesons Stephen Jacques (currently known as King & Wood Mallesons) in Sydney. After spending his first two years with Mallesons, Thanathip returned to Thailand and spent another five years with International Legal Counsellors Thailand (ILCT) and Hunton & Williams before joining Linklaters as the sole Thai corporate and securities partner. He has been consistently ranked as a Recommended Lawyer for Corporate and M&A, in The Legal 500's annual Asia Pacific rankings.
Eugene Thuraisingam, managing partner, Eugene Thuraisingam LLP
Eugene Thuraisingam is the managing partner of Eugene Thuraisingam LLP, a Singaporean law firm specialising in international arbitrations and criminal investigations. With over two decades of experience, he is no stranger to the realm of high-value and cross-border disputes. He regularly handles international arbitrations in the Singapore International Arbitration Centre for clients in the Southeast Asia region. Most recently, Eugene was named one of Asia's Top 15 litigators by ALB and rated as a litigation star in the practice area of white-collar crime.
In addition to his commercial practice, Eugene Thuraisingam has litigated many seminal cases involving fundamental liberties that have since found their way into Singaporean constitutional textbooks. These cases cover a wide spectrum of issues including freedom of speech, the constitutional right to counsel and the exercise of prosecutorial discretion. ETLLP has played an instrumental role in advancing novel arguments and the development of the law.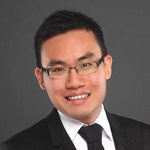 Suang Wijaya, partner, Eugene Thuraisingam LLP
Suang Wijaya's record as lead counsel includes securing an acquittal for a domestic helper accused of numerous theft charges and persuading the Court of Appeal to permit a novel application for financial relief consequential upon foreign divorce. Suang regularly advises on high-value contentious matters including shareholder and corporate disputes, fraud and asset recovery, employment disputes and professional disciplinary processes.
In 2014, Suang graduated with First Class Honours from the National University of Singapore. Drawn to the firm's commitment to access to justice and the upholding of fundamental liberties, he joined Eugene Thuraisingam LLP. In 2018, after three years in practice, Suang became a partner of the firm.
Suang has interests in civil and criminal procedure and has published in both these areas. Recently, he co-authored the annotations of Criminal Procedure Code 2010 published by Lexis Advance®.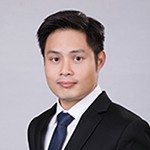 Nat Boonjunwetvat, partner, Thanathip & Partners
Nat advises clients in structuring and executing complex commercial transactions with key areas of practice encompassing corporate finance and mergers & acquisitions. He represents buy-side and sell-side clients in public and private deals across a number of industry sectors and is frequently involved in multi-jurisdictional transactions. His expertise and focus also extends to legal aspects relating to fintech, electronic payments and personal data protection.
Nitchaya Vaneesorn, senior associate, Thanathip & Partners
Nitchaya has significant experience in mergers and acquisitions, public takeovers, corporate finance, capital markets transactions, securities related to laws and commercial laws. Her main area of practice includes domestic and international mergers and acquisitions, shareholder restructuring, fund raising, securities offering and listing, SET and SEC related laws, commercial contracts and general corporate law advice.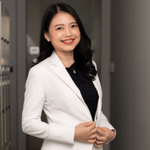 Suchanasa Nantanapramoth, Manager (Commerce and Legal), Robert Walters Thailand
Suchanasa Nantanapramoth joined Robert Walters in 2015, and has since developed her expertise in senior level recruitment across various industries, including energy, professional service, manufacturing, pharmaceutical, FMCG, and automotive. She is currently the Manager of Robert Walters Thailand's Legal team and as a self-motivated, sensible, and confident, she was Robert Walters' high achiever in 2017, 2019 and 2020 as she fully understands the client requirements and meets them. 
Following are some examples of previous relevant placements made: Senior Associate, Regional Legal Counsel, Legal Director, Compliance Manager, etc. 
Prior to joining Robert Walters, she was working for PricewaterhouseCoopers Thailand as a Senior Legal & Tax Consultant, with specialisation across investment, manufacturing, and BOI.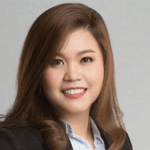 Supapohn Wonganan, head of legal - Asia, Bookaway Limited
Supapohn has around 18 years of work experience as an experienced in-house lawyer. Currently she is Head of Legal – Asia at Bookaway Ltd.  Prior joining Bookaway, she worked with Aditya Birla Group – Thailand as Head Legal – Thailand. She has worked with Wind Energy Holding Co. Ltd, RICOH Thailand, Premier Group of Companies, Fuji Xerox and KPN Land Company Limited handling and managing the legal responsibilities and deliverables of diverse nature.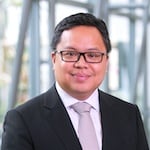 Dr Vincent Siaw, Executive vice president of legal and international projects, Thoresen Group
Dr Vincent Siaw has been a key name in the Thai maritime world for many years and is among the most respected in-house lawyers in the sector. Currently executive vice president, group legal and international projects at Thoresen Thai Agencies, where he has been since early 2021, he spent almost 16 years with Mermaid, where he performed various key roles including general counsel, head of strategy and corporate development, head of investor relations, business development director and company secretary.  Before this, he worked as a lawyer both in private practice and in-house specializing in transnational corporate and commercial transactions.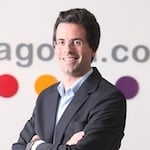 Tom Thomas, general counsel, Agoda
Tom Thomas joined Agoda ten years ago, and currently leads the company's global legal department. He is responsible for all legal and related matters including workplace compliance, regulatory, contracts, IPR, employment, data privacy, and overall legal risk management, allowing the business to grow and flourish commercially.
Thomas has close to 20 years of legal experience under his belt. He has worked for the Legal Department of a US MNC in EAME and APAC, and was a lawyer (Brussels Bar) in the Brussels and London offices of leading law firm Linklaters.
Thitiwat Wisarath, Chief Legal Compliance and Risk Management Officer, Gulf Binance Co
Thitiwat Wisarath (Beam) is a strong business-minded lawyer with a demonstrated experience in legal and regulatory compliance for various financial services industries. He used to be the Country Legal Counsel leading the Thailand legal team for Citibank Thailand until late 2018, where he decided to move into a fintech industry with Central JD Fintech Group, as Chief Legal and Compliance Officer covering both legal & compliance functions for Dolfin Application offering digital payment, digital lending, and digital insurance brokerage. In Aug 2022, he decided to take on a new opportunity in digital assets businesses with Gulf Binance Co., Ltd. as Chief Legal Compliance and Risk Management Officer."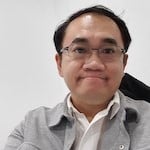 Jirasak Latada, general counsel and data protection officer, Prime Road Power
Recognized as one of the best in-house lawyers in the region in The Legal 500's GC Powerlist Southeast Asia 2022, Jirasak Latada has practiced law for over 25 years in Thailand and across Southeast Asia  He is an expert in commercial and financial laws as well as international business transactions and technology laws (including GDPR and PDPA). Currently, Jirasak is general counsel of Prime Road Power and its subsidiaries and related companies (either limited and listed companies).  Prior to joining Prime, he was partner of boutique Asian law firms (both DFDL and VDB Loi). He also formerly served as a government officer and antitrust expert for the Ministry of Commerce. Latada holds two master's degrees, from Washington University, USA and Kyushu University, Japan, and a bachelor's degree from Thammasat University, Thailand. He speaks English, Thai, and Lao.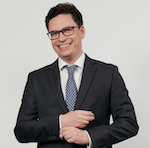 Jesse Lieberman, associate general counsel, Minor International
Jesse Lieberman, an American corporate attorney and currently associate general counsel of Minor International, is a graduate of the University of Chicago (BA, Political Science and International Relations) and the Case Western Reserve School of Law (JD, law with an emphasis on human rights). Prior to joining Minor International, Jesse ran an education technology startup in Brooklyn, New York, worked in Vietnam for two international law firms and the United Nations Development Programme, and conducted extensive academic work in Jakarta, Indonesia. In his current role, Jesse is responsible for Minor International's legal focus on hotel management, restaurant franchising, acquisitions, intellectual property, operations and disputes related to all of the above.
Kevin Hawkins, Partner, Vietnam, DFDL
Kevin Hawkins is a Partner based at the Ho Chi Minh City office. Kevin advises clients on a variety of matters including business formation, oil, gas & power, education, trading & distribution, dispute resolution, mergers & acquisitions, property development, employment, corporate governance and international trade. Kevin is an accomplished U.S. lawyer who has over two decades of experience, with more than 18 years as a registered foreign lawyer in Vietnam. Primarily, Kevin's practice focuses on Energy and Infrastructure, having advised investors on a number of projects ranging from Bauxite mining, toll road construction, airport development to more traditional power projects, including coal-fired and hydro projects.
In the past 5 years, Kevin's energy practice has focused mainly on renewable energy projects, advising developers and other integrated parties, such as EPC contractors and project managers, in relation to the development, sale, and acquisition of solar and wind power projects throughout Vietnam. In Vietnam and regionally, Kevin often presents at conferences on issues related to property development, infrastructure, and energy-related projects. He speaks English and some Vietnamese.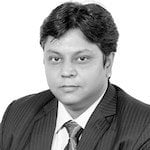 Nishant Choudhary, Partner, Myanmar Managing Director & Head of Regional Dispute Resolution Practice, DFDL
Nishant has a diverse client portfolio and works with leading companies across various sectors. He has more than 15 years of professional experience practicing law in India, Myanmar and Cambodia. Since 2014, his primary focus has been Myanmar, where he has played a key role in the development of DFDL Myanmar.
His Myanmar practice advises on a range of issues, including mergers and acquisitions, general corporate and commercial), banking and finance, fintech, capital market, energy and infrastructure, telecommunications, real estate, aviation, and dispute resolution.
Nishant has an outstanding technical and commercial understanding of Myanmar's law. In addition to leading DFDL's Myanmar practice, Nishant heads DFDL's Dispute Resolution Practice. He is also a frequent speaker at various national and international conferences and seminars, and has authored articles and papers published in journals such as the IBA, Asia-MENA, Lexis Nexis and IFLR.
Ranked by most of the leading directories, such as Chambers & Partners, IFLR and Asia Law, Nishant was also awarded as a 40 EU-India Business Leader 2019 at the European Parliament at Brussels. Nishant is often quoted for his views on legal matters relating to Myanmar by domestic and international news agencies. He holds a Master of Laws (LL.M.) in Business and Finance Law from the George Washington University Law School, Washington D.C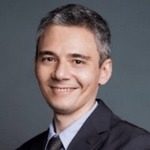 Tigran Ter-Martirosyan, Director, Accuracy
Tigran Ter-Martirosyan is a Director in the Singapore office of Accuracy, focusing on the valuation of businesses, intangible assets and damages, as well as on accounting issues in international arbitration and litigation. He has performed valuations and damages assessments in a variety of sectors including financial services, mining, oil and gas, technology and telecoms.
Tigran has been appointed as an expert witness and advisor, including by arbitral tribunals, and has been involved in arbitration matters under SIAC, HKIAC, ICC, LCIA, SCC, SCAI, and UNCITRAL rules, and litigation in Singapore, Hong Kong, UK, Australia, and offshore jurisdictions. His experience also includes valuation for the purposes of mediation, expert determination, M&A, restructuring and tax.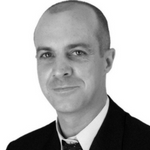 Jack Sheehan, Partner & Head of the Regional Tax Practice, DFDL
Jack is a Partner and the Head of the Regional Tax Practice. He specializes in providing advice on the tax structuring of investments, corporate and international tax planning, mergers and acquisitions, transfer pricing and supply chain structuring, and tax controversy matters in Asia.
Jack is listed as a leading tax adviser for 2022 by the Legal 500 and is a Highly Regarded Tax Adviser by the World Tax Guide 2022.
Jack is regularly a speaker and writer on tax matters in Asia and has delivered lectures at several leading Universities, including Queen Mary's University London, Chulalongkorn University Thailand, Law Dundee University Scotland, and leading tax bodies such as the International Fiscal Association (IFA) and the International Bureau for Fiscal Documentation (IBFD), and leading business associations across Asia.
Jack holds a Master's Degree in Tax Law from Oxford University and is a Fellow of the Association of Chartered Certified Accountants.
Santipap Charasphaew, head of legal and compliance, Bitazza Company Limited
Santipap joined Bitazza, leading licensed digital assets broker under Thai SEC, in May 2021.He is currently active in the role of Head of Legal and Compliance at Bitazza, where his main responsibility are focusing on leading his team in various tasks on Cryptocurrency and Blockchain matters in both Legal and Compliance aspects.
In past 5 years, he worked in a variety of in-house counsel and legal professional position in several industries such as Blockchain, Fintech, E-Payment (LianLian Global – licensed payment gateway company under Bank of Thailand), Venture Capital as well as law firms (Baker McKenzie) in Financial Services Practice Group, where his practice includes providing legal advice and analysis in connection with banking and finance, with a particular focus on digital asset matters. He has also been speaker at various conferences/seminars on digital assets and crypto currency regulations, E-commerce law and start up law.