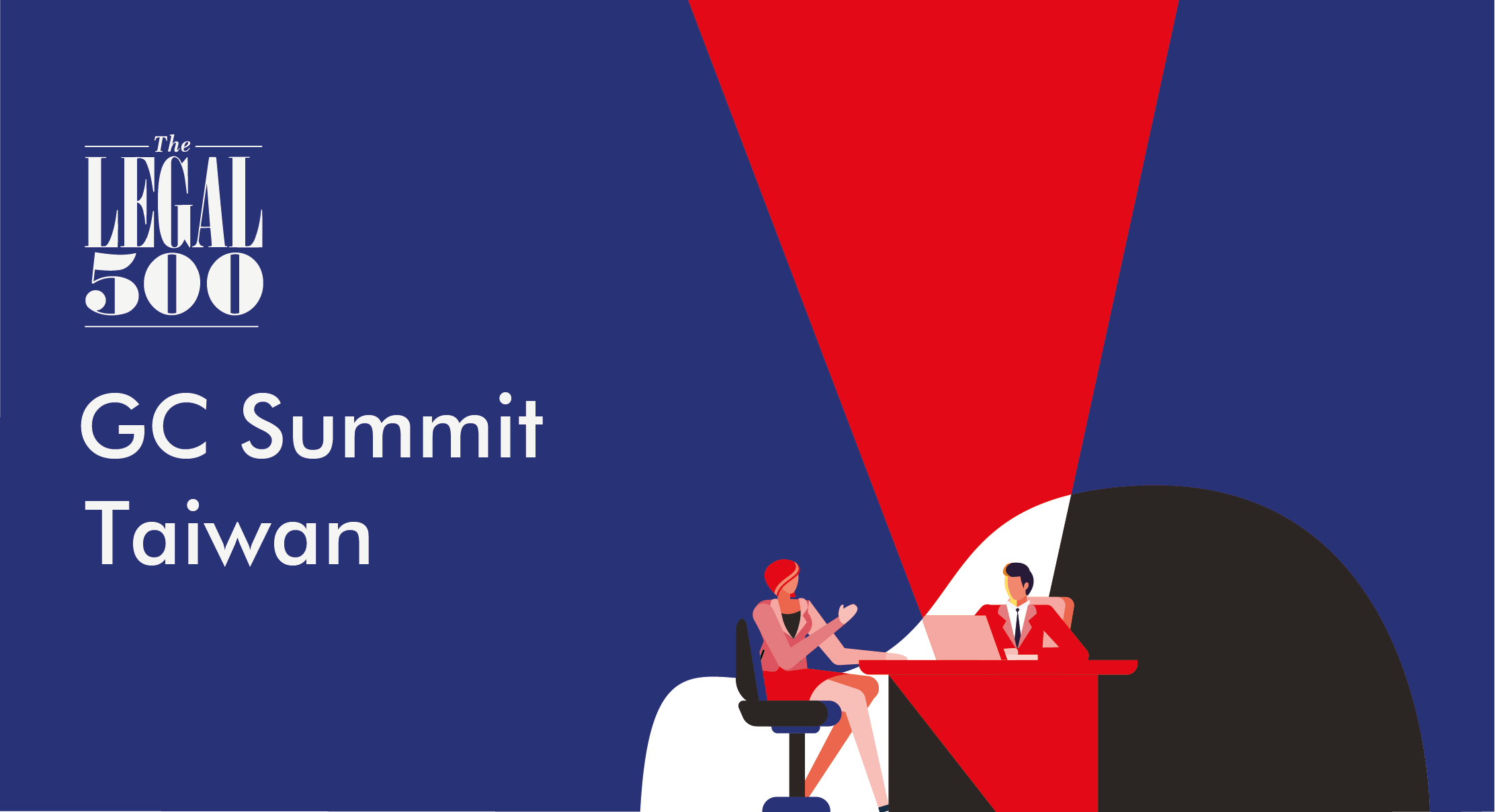 Event information
Event date postponed - revised date to be released shortly
Overview
The role of general counsel and senior in-house legal advisors is constantly evolving to meet the rapidly changing demands of organisations in today's business world. In addition to overseeing the day-to-day legal challenges affecting the business and managing legal staff, counsel are expected to diversify their service offering in order to overcome a growing list of commercial challenges. Whether it is managing internal investigations, defending their company in cross-border disputes or adapting to the shifting trends in Technology or M&A, the required skillset of the profession is developing at an exponential rate.
GC Summit Taiwan invites the most esteemed in-house counsel from the country's most prolific companies to discuss their changing roles as in-house leaders and the challenges, issues and opportunities they are facing in 2020 and beyond. Between comprehensive panel discussions and the opportunity to meet and engage with fellow in-house counsel, GC Summit Taiwan promises to be a practical, forward-looking event bringing together the region's top legal minds.
Agenda
GC Summit Taiwan – 2020
11.30pm
Arrival and registration
12.30pm
Welcome address and opening remarks

Presented by:
Joseph Boswell, Senior Research Analyst, The Legal 500
Robert J. Malatak, Partner, Windels Marx Lane & Mittendorf, LLP and Hung Ou Yang, Managing Partner, Brain Trust International Law

12.40pm
Fireside chat: Presented by Robert J. Malatak, Partner, Windels Marx Lane & Mittendorf, LLP.
1.10pm
Panel session one – AI, Big Data and Cyber Security in Taiwan – Moderated by Ken-Ying Tseng, Partner, Lee and Li
2.00pm
Break – refreshments
2.10pm
Panel session two – Responding to, managing and preventing investigations – Moderated by Brain Trust International law firm
3.00pm
Panel session three – Navigating Taiwan's M&A regulatory landscape – Moderated by Stephen Wu, Partner, Lee and LI
3.50pm
Break – refreshments
4.00pm
Panel session four – Managing International Disputes – Moderated by Lin & Partners
4.50pm
Panel session five – The rise of innovative alternative legal services – Moderated by Kunchou Tsai, Partner, Enlighten Law Group
5.40pm
Closing remarks

Presented by Joseph Boswell, Senior Research Analyst, The Legal 500, Robert J. Malatak, Partner, Windels Marx Lane & Mittendorf, LLP and Hung Ou Yang, Managing Partner, Brain Trust International Law

5.50pm
Networking over food and beverages
Speakers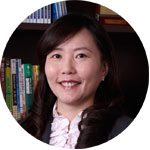 Ken-Ying Tseng, Partner, Lee and Li
Ken-Ying Tseng specializes in mergers and acquisitions, personal data protection, e-commerce, the laws of the Internet, telecommunications, and technology. Having advised on various forms of merger and acquisition, she is experienced in resolving both legal and commercial issues. Ken-Ying's technology practices cover artificial intelligence, fintech, OTT, e-payment, P2P lending, sharing economy, domain names, e-signature, cybersecurity, e-trading, ICP, MOD, cable TV, and satellite TV. Ken-Ying also advises clients on corporate governance, general compliance, offshore and onshore listing, employment, and pharmaceutical-related matters.
Ken-Ying formed the Personal Data Protection Practice Group at Lee and Li in 2012 of which she currently heads, and she had been the head of the firm's M&A Practice Group for more than 10 years.
---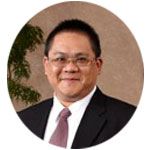 Stephen Wu, Partner, Lee and Li
Having completed a Fair Trade Act program conducted by the Taiwan Fair Trade Commission in 2001, Stephen specializes in competition law and has been recognized as being among the world's leading competition lawyers since 2012 by Who's Who Legal (The International Who's Who of Competition Lawyers & Economics) and also identified as a Market-Leading Lawyer in Asialaw Leading Lawyers for Competition & Antitrust since 2017.
Stephen is the founding chairman of the Competition Law Committee of the Taipei Bar Association, a director of Taiwan Competition Law Institute, and a member of Fair Trade and Consumer Relation Committee of Chinese National Federation of Industries. He is also recommended as a Non-Governmental Advisor to the International Competition Network (ICN). With the support of a team with extensive knowledge and experience, he has successfully handled numerous antitrust filings, cartel investigation and unfair competition cases on behalf of domestic and international clients. He keeps abreast of the latest developments in global antitrust/competition laws and regularly contributes articles to many competition law publications.
---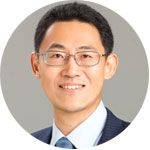 Hung Ou Yang, Managing Partner, Brain Trust International Law Firm
Hung Ou Yang specializes in transnational legal disputes, corporate law, business and white collar crime, business transaction, antitrust, and arbitration. Hung Ou Yang has successfully resolved many high-profile civil, criminal, and transnational disputes, including a complaint concerning pesticide-contaminated land leased by RT-Mart, anti-dumping investigation in connection with CSC's carbon steel plate against Hyundai Steel company, and transnational property litigation concerning an internationally-renowned scholar.
Hung Ou Yang also has a wealth of experience in domestic and overseas litigation and negotiations. He is is currently a recommended Taiwan lawyer by The Legal 500 and other international organizations. In 2019, Asia Business Law Journal identifies Hung Ou Yang as the top 100 lawyers (The A List) in Taiwan's legal profession.
---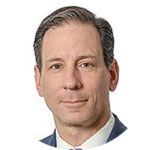 Robert J. Malatak, Partner, Windels Marx Lane & Mittendorf, LLP
Robert represents national and international corporate entities, financial institutions, unsecured creditor committees, and trustees in a wide range of complex commercial disputes in federal, state, and bankruptcy courts throughout the country. He has litigated, arbitrated, and mediated issues involving bankruptcy, business torts and related disputes (including partnership and LLC membership disputes), commercial leases, contracts (including complex credit agreements), employment (including non-compete agreements), insurance, securities, and trusts and estates. Robert is also very experienced in enforcing judgments against the assets of recalcitrant judgment debtors. Prior to attending law school, Robert became a Certified Public Accountant and worked for a "Big Four" international accounting firm, where he conducted audits of and provided tax advice to the firm's corporate clients, and therefore, brings unique business experience to his litigation practice.