Event information
Date: Thu 13 Apr 2023 Time: 12.15pm-6.30pm Venue: TBC
The role of general counsel and senior in-house legal advisors is constantly evolving to meet the rapidly changing demands of organisations in today's business world. In addition to overseeing the day-to-day legal challenges affecting the business and managing legal staff, in-house lawyers are expected to diversify their service offering in order to overcome a growing list of commercial challenges. Whether it is managing internal investigations, defending their company in cross-border disputes, handling complex data or adapting to the shifting trends in M&A, the required skillset of the profession is developing at an exponential rate.
The Legal 500's GC Summit South Korea invites the most esteemed in-house counsel from the country's most prolific companies to discuss their changing roles as in-house leaders and the challenges, issues and opportunities they are set to face in 2023 and beyond. Between comprehensive panel discussions, presentations and the opportunity to meet and engage with fellow in-house counsel, GC Summit South Korea promises to be a practical, forward-looking event bringing together the region's top legal minds.
Agenda
12.15pm – 12.50pm Registration

12.50pm – 1.00pm Welcome Address and Introductory Remarks

1.00pm – 1.25pm Opening Presentation

1.25pm – 2.15pm Panel Session One

2.15pm – 3.05pm Panel Session Two

3.05pm – 3.20pm Coffee Break

3.20pm – 4.10pm Panel Session Three

4.10pm – 4.40pm Fireside Chat

4.40pm –5.30pm Panel Session Four

5.30pm – 5.35pm Closing Remarks

5.35pm – 6.30pm Networking Drinks
In association with...
Greenberg Traurig (GT) is a global law firm with approximately 2100 attorneys and governmental affairs professionals in 41 commercial and government centers across the United States and in Asia, Latin America, Europe, and the Middle East. GT was recently lauded as the #1 U.S. law firm in commercial litigation cases filed since 2009.
GT's Seoul office helps clients bridge diverse legal systems and cultures with a focus on efficient and effective legal services. We have a great deal of experience advising Korean, U.S., and other international clients with respect to both inbound and outbound matters. Our attorneys have decades of experience to draw on in providing first-in-class service in areas including commercial litigation, intellectual property litigation, corporate, investments, tax, and real estate. Over the past two decades GT has handled many major pieces of litigation and transactional work for key Korean clients.
Lee & Ko was founded in 1977 and consistently ranks among the largest and most highly respected law firms in Korea. With more than 580 professionals, organized into 30 specialized teams, Lee & Ko is a premier full-service law firm whose clients benefit from the firm's unequaled depth of resources in terms of experience, professionalism and capabilities sufficient to expertly provide any legal services that may be required. For each client and each matter entrusted to us, Lee & Ko endeavors at all times to deliver superior legal services focused on fully satisfying the client's unique requirements with practical and effective solutions.
We particularly pride ourselves on the efficiently cooperative atmosphere that has been cultivated within the firm in order to ensure that each client's case benefits from the full range of expertise available from our attorneys and other professionals acting as well coordinated teams.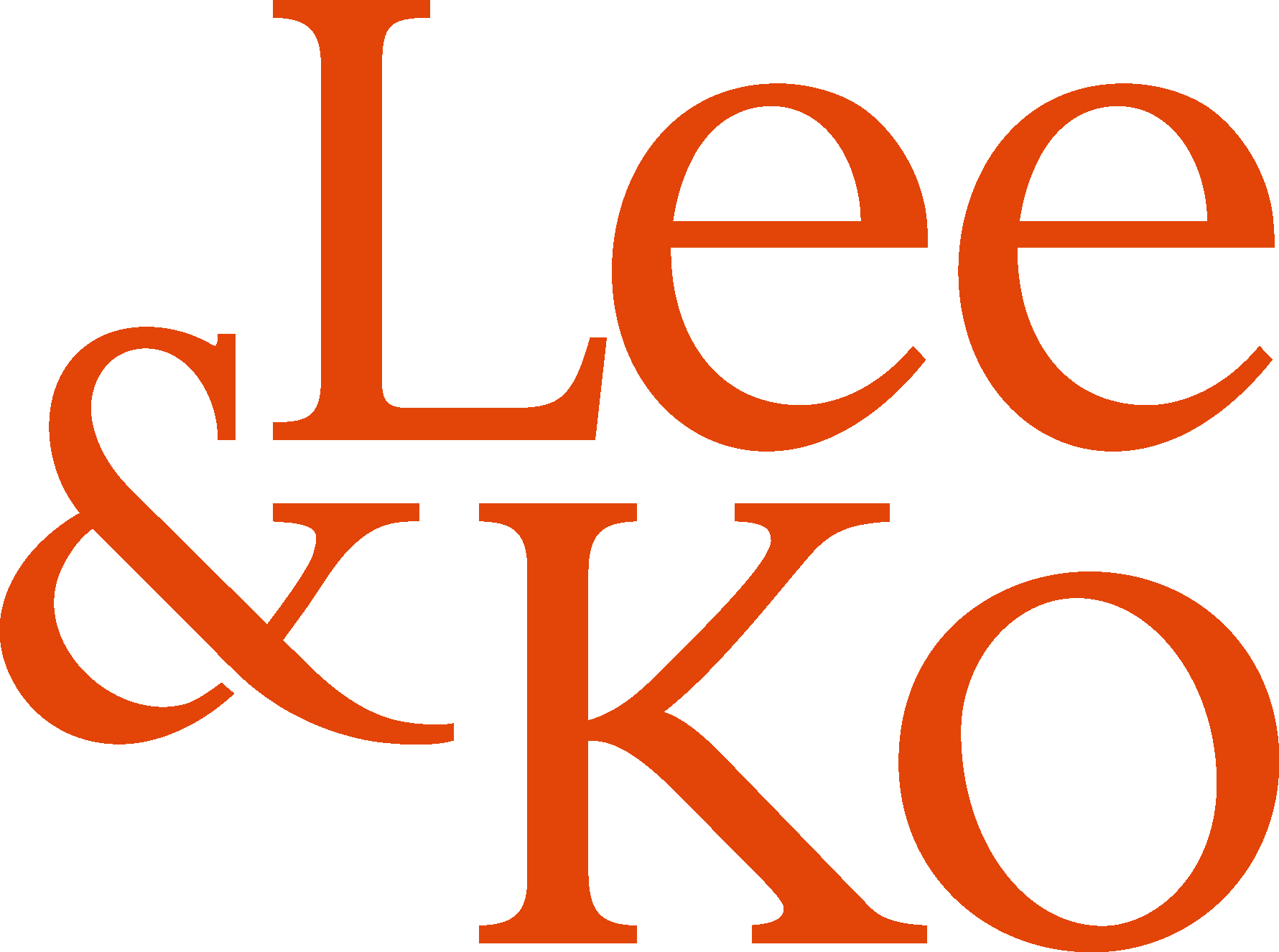 With more than 40 years of experience as Korea's premier full-service law firm, Lee & Ko has a widely recognised and long-established record of excellence in providing expert legal advice and representation to its diverse clients in domestic and international matters involving all areas of legal practice.
Lee & Ko's in-depth expertise extends to all legal practice areas. Relevant services to the clients are provided by one or more of the 8 major practice groups within the firm including (i) corporate and M&A, (ii) banking, finance and securities, (iii) litigation (both civil and criminal) and international arbitration (iv) tax & customs, (v) antitrust & competition, (vi) labour & employment, (vii) intellectual property and (viii) white-collar crime. These 8 practice groups consist of approximately 40 specialised teams of legal professionals. Each professional member works together to provide "one-stop service" to clients, providing comprehensive and highly focused expertise to meet each client's needs.
Lee & Ko is consistently awarded top-tier rankings in all practice areas in worldwide surveys conducted by leading market research publications, such as The Legal 500, IFLR 1000, Asialaw Profiles and Chambers Asia.
Yulchon is a full-service law firm headquartered in Seoul, Korea, advising on a full range of specialized practice areas, including corporate & finance, antitrust, tax, real estate & construction, dispute resolution, intellectual property & technology, and labor & employment. The firm was established in 1997 and has more than 600 professionals. In addition to our main offices in Seoul, Yulchon has six overseas offices in five jurisdictions and has 10 regional practice teams covering the world. The firm provides the highest quality of legal services to its clients around the globe including their most complex legal matters.