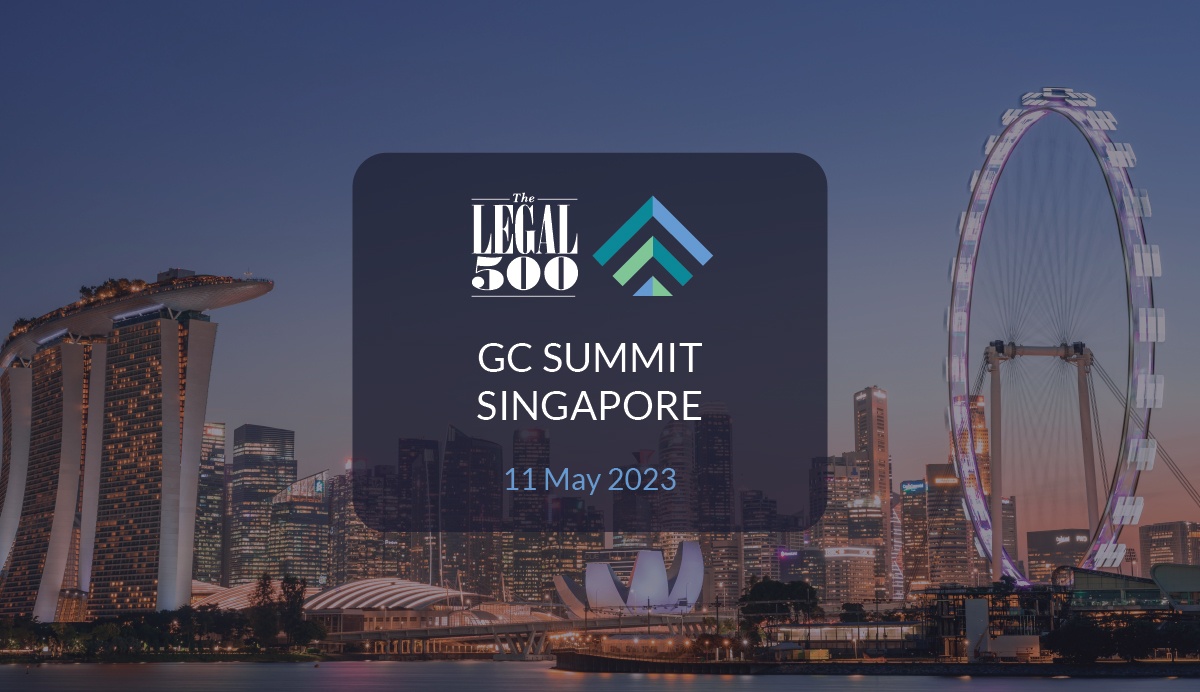 Event information
Date: Thu 11 May 2023 Time: 8.00am-1.15pm Venue: Pan Pacific Singapore, 7 Raffles Boulevard, Marina Square, Singapore, 039595
In association with...

Shook Lin & Bok is a leading Singapore law firm with a unique appreciation of the complex legal and regulatory challenges faced by enterprises in Singapore and the rest of Asia. A hallmark of our success is the depth and breadth of our cross-border experience and relationships.
Our partners, associates and foreign lawyers have diverse legal education and language capabilities, having qualified in many jurisdictions, including Singapore, the United Kingdom, India and the People's Republic of China.
We have established ourselves as the law firm of choice for inbound and outbound investments within Asia, with a particularly strong and successful focus on China and India.
Helmsman LLC ("Helmsman") is a leading multi-disciplinary law firm servicing clients and partners in Asia, Greater China and further afield. Helmsman started as a dedicated shipping and commodities specialist practice and has grown to include practices such as commercial disputes, employment, and corporate, banking and finance.
The firm routinely acts for clients in varied and high value commercial transactions and disputes across the world from their offices in Singapore and Hong Kong. The breadth of experience and deep expertise of their lawyers makes them the counsel of choice for the biggest corporations and industry stakeholders across the world.
Helmsman LLC are well known for their user-friendly approach, and penchant for 'plain practical advice'. Helmsman LLC is more than a law firm with only award –  winning lawyers who represents in court, arbitration or  mediation. The firm believes that knowing the letter of the law is one.  But being able to apply the law in a way that gets the  results is another, more valuable skill in its entirety.