Event information
Event date postponed - revised date to be released shortly
Venue: Stejarii Country Club, Str. Jandarmeriei, nr. 14A, Sector 1, Bucuresti
Agenda
GC Summit Romania 2021
8.30am
Registration
9.00am
Opening remarks
9.05am
Morning Keynotes: The Evolution of the GC Mission

Before becoming CEO's these outstanding legal experts were General Counsels and after numerous years in their respective companies they have achieved the place that many of you are about to get or want to reach but still cannot find the right moment to leap. Find out why in today's world the General Counsel is in a better position as a potential successor for the Chief Executive Officer.

Keynote 1: Discover the impact of Lawyer CEOs on the performance of a business
Know the tools and strategies that makes legal counsels CEOs material and how you can prepare yourself and your team for the job

Keynote 2: Are the GCs of today ready to become the CEOs of the 21st century?
Why the board don't see you as being great material for chief executive roles or even a non-executive director and how can we change their perception?

9.55am
Navigating the digital economy: Disruptive innovation and the future of legal services

As an increasing number of business look to AI, digitalisation, blockchain, and a range of other new technologies to drive profits, we ask what disruptive innovation means for GCs and their advisers. Are GCs and law firms equipped with the relevant skills to help their businesses move fully into the digital economy and drive transformational change? And should legal teams and law firms look to structure themselves in response to the new business environment?

10.40am
Coffee Break
10.55am
Legal technology: A buyers' guide

Every GC wants to buy legal tech, but many hold off for fear of getting burned. In this session we hear from GCs and law firm partners who have successfully introduced legal tech to find out how to identify the right tools for your team, and use them effectively.

11.45am
What do clients want from their law firms?

The development of in-house teams in advanced markets is posing an existential threat to law firms. In a world where the primary purchasers of legal services are employing an increasing number of highly-qualified lawyers, and coming under ever greater pressure from business to refresh procurement models what can law firms do to keep winning business? Our panel of leading GCs give their verdict on what they want to see from their external advisers, from proposing new ways of staffing matters to working with technology providers and specialising in niche areas of law.

12.35pm
From risk hunter to a tactical adviser: The role of professional advisers in crisis management

In this session we will explore how GCs and their external advisers can join together to plan an effective response to a corporate crisis. The session will look at practical strategies to manage different stakeholders in a range of crisis situations and deliver war stories that contain lessons for all GCs.

1.20pm
Networking lunch
2.20pm
How professional associations could be a good channel for disseminating competition law compliance knowledge

The RCC believes that meetings between competitors from professional associations are risky but necessary for accomplishing the association's goals. On this panel session our legal experts give their opinion on the main types of anti-competitive behaviour involving professional associations and how legal teams and law firms can prepare themselves to prevent anti-competitive practices.

3.10pm
Fireside Chat: From GC to CEO/Board Member

As a growing number of GCs are granted P&L responsibility within their organisations, we ask what they can do to break through the glass ceiling and ascend to the role of chief executive. We will hear the thoughts of senior business figures and a leading executive on how GCs should position themselves to land the top job.

4.05pm
Closing remarks
4.15pm
Drinks and canapés
Speakers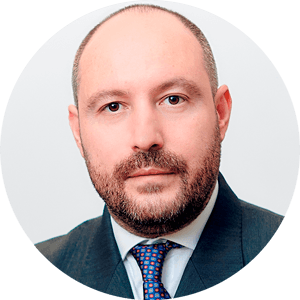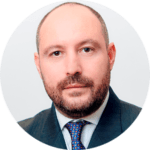 Mihai Mares, managing partner, Mares & Mares
Highly regarded by clients and peers as one of the brightest white-collar crime attorneys in Romania, Mihai Mareș specialises exclusively on criminal defence for senior executives, entrepreneurs, major industrial groups, financial institutions and large international and domestic companies. His expertise covers a broad range of matters involving money laundering, fraud, bribery and other forms of corporate misconduct.
With a Ph.D. in criminal procedure from the Romanian Academy's Legal Institute, Mihai regularly publishes articles and studies on criminal law and criminal procedure and participates in international and national conferences related to these fields. His practice, experience and exposure to sophisticated cases make him an invaluable asset when collaborating with prominent international law firms and global alliances specialised in white-collar crime.
Prior to founding Mares & Mares, Mihai was Garrigues' managing partner in Romania, after having collaborated with a reputed independent Romanian law firm.
---
Perry V. Zizzi, managing partner, Bucharest office, Dentons
Perry Zizzi has nearly a quarter century of experience practicing law and living in various jurisdictions, including New York, London, Paris, Bucharest, Prague and Kyiv. He began his career at Debevoise & Plimpton, advising on M&A and acquisition finance in the United States, Latin America and Europe. He continued his practice at Skadden Arps in France and ultimately moved to Romania in 2003, where he has also been a partner at Clifford Chance. Perry has advised on numerous cross-border M&A transactions in various sectors, including real estate, food service, gaming, logistics, energy and agriculture. He has served several terms on the Board of Directors of the Romania Green Building Council, the ASEBUSS Advisory Board and the Verita International School Advisory Board. He received a JD from Columbia University School of Law and BA from Georgetown University, and served as volunteer with the US Peace Corps in the Republic of Palau.
---
Gabriela Popescu, legal director, Microsoft
Gabriela Popescu is legal director of Microsoft, having accumulated 25 years of experience in local and international law, with several multinational companies.
Gabriela adopts a business tailored approach in her advice and acts as a support for her business clients. Her role is uniquely structured, as it gives the opportunity to partner very close to business and customers and to break the local paradigms and barriers in the market.
Gabriela is a graduate of the Faculty of Law, Bucharest University and holds an MBA Degree from the Institute for Business and Public Administration at the University of Washington, Seattle, USA. She was recognized as one of the strongest counsels in the local market, being included in The Legal 500 GC Powerlist for Central and Eastern Europe in 2017 and 2019 editions.
---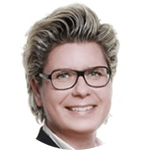 Gudrun Stangl, partner and chief operating officer, Schoenherr Vienna
Gudrun Stangl is partner and chief operating officer with Schoenherr Vienna. Prior to her appointment as COO in May 2013, Gudrun acted as managing partner of Schoenherr's Bratislava office for 3 years. With more than 12 years of experience as lawyer, she is a specialist in international mergers & acquisitions and corporate finance transactions with a focus on Central and Eastern Europe. Since 2018 Gudrun is acting Board Member of the Legal Tech Hub Vienna and Legal Tech Hub Europe – an initiative of Austrian law firms and cooperation partners across Europe, that focuses on the advancement of legal tech solutions by accelerating start-ups and SMEs in the development of their business model. to help build their business. Gudrun speaks frequently at conferences regarding innovation in the legal sector across Central and Eastern Europe.
---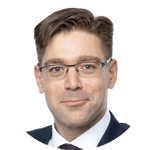 Matei Florea, partner, Schoenherr
Matei Florea is a partner at Schoenherr and head of the firm's CEE-wide banking & finance and capital markets practice group. Matei is a recognised banking & finance lawyer in Romania and in the CEE region, where he has assisted on major bank consolidation projects, debt restructuring/insolvency matters and project finance. He advises on the full range of bank regulatory aspects, as well as on fintech matters and the development of new products in the financial services sector. Matei also runs the Schoenherr Bucharest practice group specialising in projects, concessions/PPP and public procurement.
---
Cornel Popa, partner, Tuca Zbârcea & Asociatii
Cornel Popa is a partner at Tuca Zbârcea & Asociatii. Cornel combines top technical skills with commercial acumen to deal with complex and diverse matters. His multi-disciplinary approach covers large domestic and international joint-ventures, mergers, acquisitions and privatization projects, as well as dispute resolution. During the past few years, Cornel Popa has advised on the legal implications of artificial intelligence and cloud computing, being a regular speaker and a writer on such topics.
---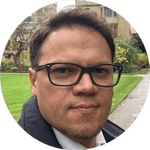 George-Mihai Popa, corporate legal director, E.ON Romania
George-Mihai Popa is corporate legal director at E.ON Romania, with an accumulated experience over 20 years in local and international law, especially in the areas of corporate law, M&A, contract law, competition law, European law and regulatory, compliance and organisational culture with several companies in the fields of pharmaceuticals and natural resources/energy. Over the years he represented companies in professional association working groups and coordinated organisational training programmes within companies. Mihai G. Popa approached the legal culture through a business partnering model in order to result the suitable counselling for the operational matters within the company.