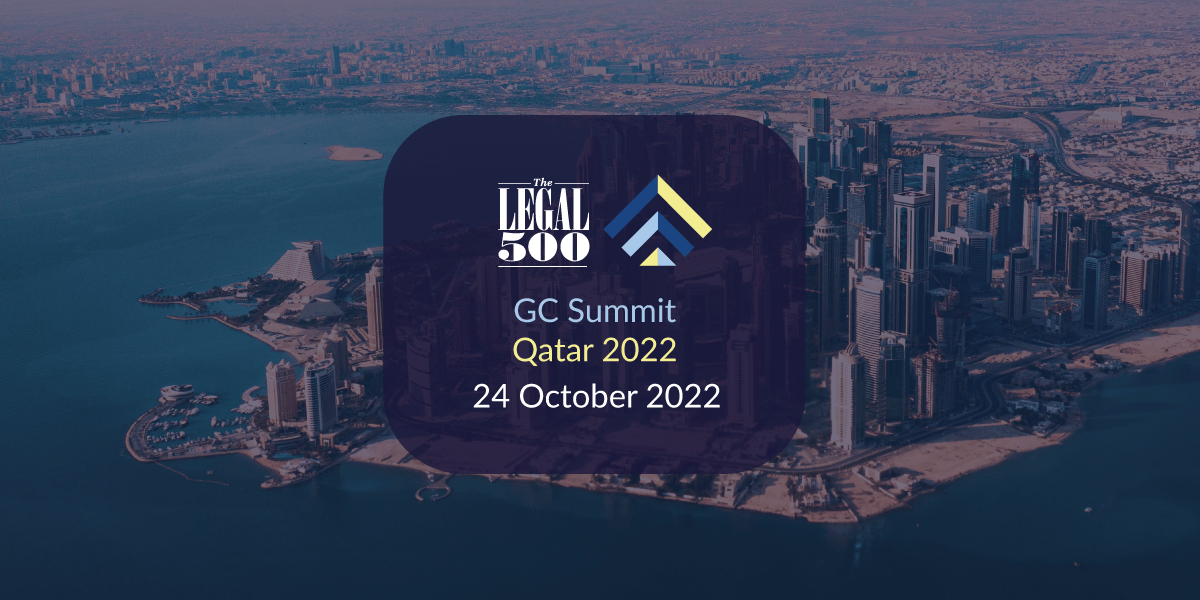 Event information
Date: Mon 24 Oct 2022 Time: 8.15am-2.00pm Venue: Hilton Doha, Diplomatic District Street, West Bay Area, Doha, P.O.Box 24572, Qatar
Agenda
8.15am Registration and breakfast
9.00am Welcome address and keynote
9.30am Panel discussion: Driving Efficiency for the In–House Legal Team
Key factors in the life of the in-house counsel
How can the external lawyer make things better?
Helping to bridge the gap between business units and the in-house legal team?
Practical experiences using templating and playbooks – do they work? and how to make them work better
10.20am Panel discussion: FinTech in Qatar: playing catch-up or ready to take a regional lead?
Qatar and the Qatar Financial Centre have been making concerted efforts recently to nurture FinTech in Qatar, passing various laws and regulations and creating an embryonic ecosystem to encourage start-ups. However, is it too late to catch up with the UAE, Bahrain and others in the region who have arguably been more proactive over the recent past.
11.05am Coffee break
11.20am Panel discussion: International arbitration
This panel will focus on where there are issues beyond the scope of arbitration, for instance, a reasonable suspicion of fraud or perjury in the course of arbitral proceedings. It will then focus on international arbitral awards and the practicability of a uniformed enforcement procedure, as well as the possibility of having one enforcement procedure across the board, the jurisdiction notwithstanding. The panel will then discuss applications to set aside arbitral awards, appealing such awards, and upholding of the doctrine of good faith. Finally, the panel will consider whether every international arbitral award is equal or whether some are accorded more relevance than others.
12.10pm Panel discussion: Trends in Capital Markets
This session will be discussing the latest capital market trends in Qatar. It will focus on the key considerations that GCs, legal advisors and other stakeholders look at for capital markets transactions in Qatar. Part of the discussion will touch on the latest legislative and regulatory developments, including the issuance of a new offering and listing rulebook by the Qatar Financial Markets Authority, and its application to recent transactions.
12.55pm Closing remarks
1.00pm Lunch and networking
Speakers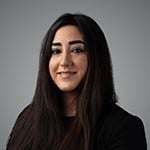 Marjan Mirrezaei, associate, Charles Russell Speechlys
Marjan specialises in construction law, commercial litigation and civil litigation as well as commercial dispute resolution. She is a member of the Construction, Engineering and Projects team and is based in the Qatar office.
Mark Hill, partner, head of commercial, IP & TMT, Middle East, Charles Russell Speechlys
Mark is a Partner with 30 years of experience as a high level strategic commercial lawyer. Mark's main areas of expertise are Media and Entertainment, Intellectual Property and Technology.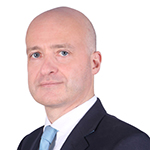 Matthew Heaton, partner, Al Tamimi & Company
Matthew Heaton is a Partner and Head of Office in Qatar, and Head of Qatar's Banking & Finance practice.
Matthew has broad experience of all aspects of finance law, acting for both borrowers and lenders. Prior to joining, Matthew was a banking & finance partner based in London at a leading global law firm. He has particular expertise in acquisition and leveraged finance, corporate lending and real estate finance, as well as regulatory and capital market matters. He is expert in the laws of both Qatar and the Qatar Financial Centre, as well as remaining qualified to practice English law. Matthew advises borrowers, funders and sponsors, including banks, equity and debt funds, listed corporates, private companies and mezzanine funders. He also advises on syndicated, club and bilateral financings. He has broad experience of leveraged finance and private equity transactions, and in advising purchasers and sellers of stressed and distressed loan portfolios.
In addition, Matthew has experience of general corporate and commercial transactions, and has a great deal of recent experience in the establishment and licencing of regulated entities within Qatar.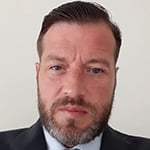 Dominic Winfield, general counsel, Qatar Rail
Dominic Winfield joined Qatar Rail in 2013 to assist with the legal delivery of several major D&B contracts and key subcontracts. He was appointed General Counsel of Qatar Rail in March 2020. Prior to joining Qatar Rail, he worked both in private practice and inhouse across the GCC and London.
Charbel Abou Charaf, partner, White & Case
Charbel Abou Charaf is a partner in the Mergers & Acquisitions Group of White & Case LLP. Previously based in the New York office, Charbel focuses on domestic and cross-border ECM transactions, M&A, equity investments and restructurings in a broad range of industries. Charbel has advised on landmark transactions in the Middle East, Europe, the Americas, Asia and Africa.
Regularly assisting domestic and international clients, Charbel has worked on high-profile transactions which have set new market precedent in capital markets in Qatar such as the US$5.3 billion Barwa asset sale transaction, which was recognised as Domestic M&A Deal of the Year at the IFLR Awards and the first transaction to complete under the QFMA M&A Rules, the IPO of the stake of Qatar Petroleum in Qatar Aluminium (Equities Deal of the Year (Middle East) – The Banker), and the reverse acquisition of Elegancia Group which is the first transaction of its kind on the Qatar Stock Exchange.
Dr. Ismaeel Makdisi, general counsel, Power International Holding
Dr. Makdisi is the Group Chief Legal Officer of Power International Holding, one of the largest privately-owned multi-national conglomerates in the Gulf region. With over 23 years of legal practice in the region, Dr. Makdisi accumulated GCC expertise in various sectors, including capital markets and M&A. He was deeply involved in the IHG – Elegancia transaction which was the first reverse acquisition in Qatar.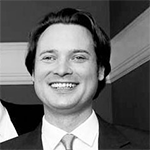 Sebastian Strathmann, CEO, Maroon Capital Advisory LLC
Sebastian is the CEO of Maroon Capital Advisory LLC – Qatar, with more than 14 years of Investment Banking and Corporate Finance Advisory experience in London and Doha. He has extensive experience in advising corporates on IPOs, Direct Listings, Rights Issues and Share Placements in Europe, Qatar and Africa. Sebastian has worked on more than 100 Capital Markets transactions including more than 20 IPOs, with a total transaction volume of more than USD 40 billion.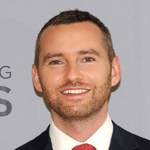 Laith Dajani, managing partner, Consulting HAUS LLC
Laith Dajani is the Managing Partner at Consulting HAUS LLC and has over 15 years' experience working in corporate finance with a specific focus on capital markets, valuations, M&A, strategy and financial modelling. In particular, Laith has extensive experience in capital market transactions in Qatar and has worked on a number of landmark projects including the IPO of Baladna and Qatar's first ever reverse listing acquisition between Investment Holding Group Q.P.S.C and Elegancia Group W.L.L. Furthermore, Laith is currently working as lead listing advisor for companies seeking a listing on the Qatar Exchange Venture Market and is also actively engaged on various other listing relating projects.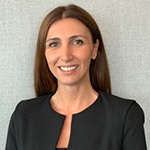 Lauren Loiza Djedid, legal manager, Qatar Financial Centre
Lauren is a Legal Manager at the Qatar Financial Center Authority and is responsible for regulatory and policy development including on digital assets, corporate governance and compliance matters. Lauren also provides legal support to the Investment Promotion Agency, an entity tasked with attracting foreign direct investment to the State of Qatar.
Dr. Ghada M. Darwish Karbon, founder and managing partner, Dr. Ghada M. Darwish Karbon Law Firm
Since 2012, Dr. Karbon quietly established her legal practice including as Legal Counsel of Qatar Chemicals Company (Q-Chem), Manager and Lawyer at Law Firm of the Former Minister State for Defence, HE Khalid Al Attiyah, Legal Researcher at the President's Office for Qatar University and as Head of Investigations and Legal Advice Division for the National Human Rights Committee, State of Qatar.
Shortly after establishing her own law firm, Dr. Karbon has closely advised and represented all her firm's clients while she is one of the Youngest Cassation lawyer in the State of Qatar. Dr. Karbon's expertise has gained a customary affirmation for the clients and companies she handled.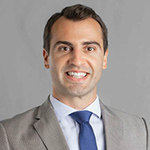 Prof. Georgios Dimitropoulos, associate professor and associate dean for academic affairs, Hamad Bin Khalifa University
Georgios Dimitropoulos is an associate professor of law at HBKU Law. He is also a research associate at the University College London Centre for Law, Economics and Society (UCL CLES), and the University College London Centre for Blockchain Technologies (UCL CBT). 
Georgios studied law at the University of Athens, and holds an LL.M. from Yale Law School, as well as an LL.M. and a Ph.D. summa cum laude from the University of Heidelberg. Before joining HBKU Law he was a Senior Research Fellow at the Max Planck Institute Luxembourg and a Hauser Research Scholar at New York University (NYU) School of Law. He completed an internship at the European Commission's Directorate General Enterprise and Industry, whereas during his Ph.D. studies he worked as a research assistant at the Institute for German and European Administrative Law of the University of Heidelberg. He has also been admitted as Barrister and Solicitor at the Athens Bar Association. 
Georgios' research seeks to expand the boundaries of international economic law and dispute settlement, both thematically and methodologically. He uses mixed method approaches to unpack the complex relationship between international and domestic law. His work has appeared in journals such as the Northwestern Journal of International Law & Business, the Journal of International Dispute Settlement, the Journal of World Investment & Trade, the Law & Practice of International Courts & Tribunals, the Journal of Law & Policy, and the Maastricht Journal of European & Comparative Law. His latest co-edited book Regulating Blockchain: Techno-Social and Legal Challenges has been published by Oxford University Press in 2019.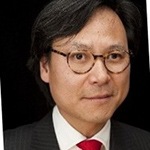 Jiazhong Wang, VP financial sector office, Qatar Financial Centre
Mr. Wang is a seasoned executive and a skilled bridge builder with a solid background in Banking & Finance and a passion for developing talents and high performing teams. 
 
As a native Chinese, he started his career in 1988 with international companies that just began to set up shops in China, enjoyed building up greenfield operations, developing new businesses and generating revenue growth, often from the ground up and with many constraints. By the time he immigrated to the Netherlands in 1998, he had reached the level of Country Manager. 
 
In the Netherlands he started anew and built a career in banking and finance at ABN AMRO, served at various Management Teams including Retail Segments, Marketing Intelligence and Corporate Clients. Because of consistent performance in high-impact projects, he was repeatedly selected to take a leading part in headline projects e.g. Zonder Omwegen (Large-Scale Change), Antonveneta (Acquisition), GarantiBank (Acquisition), Fortis/AAB (Separation and Integration) and as recognition, he was selected to participate in extensive personal and leadership development programs as a designated group talent.  
 
Over the years he has also had the privilege to advise CEOs and Boards on corporate events and leadership effectiveness. Clients include large corporates, financial institutions and family businesses. One recent assignment was to advise both the Executive Board and the Supervisory Board of VIVAT NV (a Dutch insurer acquired by Anbang Insurance Group) on leadership effectiveness from a cross-cultural perspective, and to conduct independent assessment on board effectiveness.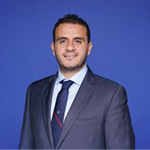 Georges Salam, senior manager of incubation, Qatar Development Bank
Georges Salem has extensive experience of 20 years in the fields of startups, Small & Medium Enterprises (SMEs), FinTech Development and Pre-seed Investment in the State of Qatar. He joined QDB in 2012 and assumed various roles including Advisor to the CEO, Manager of Advisory Services and Manager of Business Intelligence. First appointed as the Advisory Services Manager, he succeeded in managing the establishment of 200+ businesses from the initial idea stage towards operation, and has served as the Advisor to the CEO and Business Intelligence Manager before being nominated to turn-around and restructure the Incubation/Acceleration Department. 
Muhammad Mitha, senior counsel, Al Tamimi & Company
Muhammad Mitha is a Senior Counsel in Banking & Finance and since joining Al Tamimi & Company, he has advised local clients including Qatar National Bank, The Commercial Bank, Abu Dhabi Islamic Bank, Qatar Islamic Bank, Union National Bank, Qatar Rail and other foreign clients on financial transactions including without limitation, preparation of loan documents, security documents, other corporate documents and contractual matters.  He has also been involved in giving general advice in relation to banking, securities, data privacy laws and regulations in Qatar. He also advises foreign clients in relation to the sale, financing and securitisation of Aircrafts in Qatar.
Prior to joining the firm, Muhammad has worked as in-house counsel for a global beverages manufacturer in Pakistan.  He has also worked at a tier 1 Pakistan based full service law firm where he was involved in matters relating to banking and finance, corporate and commercial law including transactional work, joint ventures, mergers and acquisitions, anti-trust matters, franchising, property matters and Intellectual Property practice.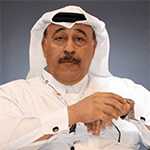 Mr Ahmed Abdulla Al-Subaey, founder and managing partner, Ahmed Abdulla Al-Subaey Law Firm
Mr. Ahmed is one of the most notable local and highly recognised lawyers in the State of Qatar and has handled numerous cases. He is a commentator for newspapers and media channels speaking on legal matters, laws for Al Raya, Al Watan, Al Arab and Al Sharq news agencies since 2011. Mr. Ahmed's fields of expertise include Civil Law, Drafting Contracts & Foreign Interest, Maritime Law & Arbitration and Commercial & Real Estate.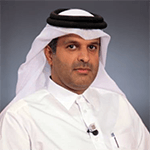 Dr Sheikh Thani Bin Ali Al Thani, founder and managing partner, Thani Al Thani Law Firm
Dr. Thani has a qualified academic study and professional experience process, in addition to his outstanding participation and contributions in many conferences and local, regional and global seminars inside Qatar State and abroad, and briefed Permanent diligent on what regard to his versions of periodicals, all that enabled Sheikh / Thani bin Ali Al-Thani, lawyer to assume excellent and privileged position in the field of law and arbitration.
Dr Asmaa Al Quradaghi, co-founder, Dr Asmaa Al Quradaghi Law Office