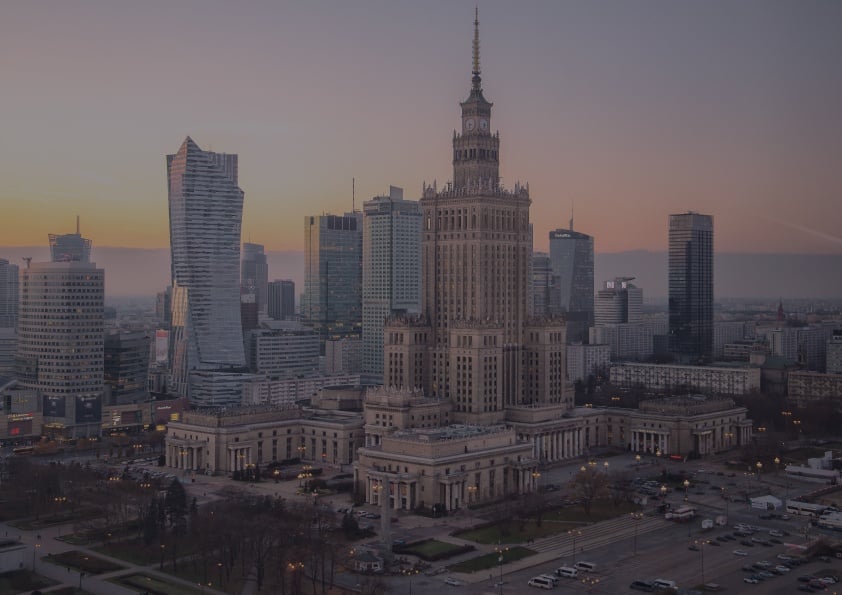 Event information
Date: Thu 26 Oct 2023 Time: 12.00pm-7.00pm Venue: Raffles Europejski Warsaw, Krakowskie Przedmieście 13, Wasaw
The role of general counsel and senior in-house legal advisors is constantly evolving to meet the rapidly changing demands of organisations in today's business world. In addition to overseeing the day-to-day legal challenges affecting the business and managing legal staff, in-house lawyers are expected to diversify their service offering in order to overcome a growing list of commercial challenges. Whether it is managing internal investigations, defending their company in cross-border disputes, handling complex data or adapting to the shifting trends in M&A, the required skillset of the profession is developing at an exponential rate.
The Legal 500's GC Summit Poland 2023 invites the most esteemed in-house counsel from the country's most prolific companies, and leading practitioners to discuss their changing roles as in-house leaders and the challenges, issues and opportunities they are set to face in 2023 and beyond.
Between comprehensive panel discussions, presentations and the opportunity to meet and engage with fellow in-house counsel, GC Summit Poland promises to be a practical, forward-looking event bringing together the region's top legal minds.
Agenda
12.00pm – 1.00pm Registration and Welcome Lunch
1.00pm – 1.05pm Opening remarks
1.05pm – 1.55pm Technology Regulation: Impact of upcoming EU regulation on technology megatrends (DORA, AI, MICA)
Counsel Aleksandra Bańkowska and Łukasz Łyczko at PriceWaterhouseCoopers sit down to discuss the impact of upcoming EU regulation on technology megatrends. This discussion will be of immense interest to all GCs operating in the tech sector, as well as GCs keeping abreast of major changes in EU regulations.
Aleksandra Bańkowska, counsel, PwC
Łukasz Łyczko, Counsel, PwC
1.55pm – 2.45pm M&A transactions: a way to strengthen companies forming a group – key opportunities and challenges to take into account during a due diligence, negotiations and post-closing transaction phases
A wide-ranging discussion between General Counsel/Chief Legal Officer Agnieszka Skowronek of Grupa Eurocash, Chief Legal Officer Marek Szydłowski of Żabka Group and General Counsel and Head of Corporate Development Dawid Radziszewski of Selvita. This panel is a must-see for GCs that want to stay abreast of advancements in M&A transactions.
Agnieszka Skowronek, general counsel/chief legal officer, Grupa Eurocash
Marek Szydłowski, chief legal officer, Żabka Group
Dawid Radziszewski, general counsel and head of corporate development, Selvita
Łukasz Dunaj, general counsel, Atrium / G City Europe
2.45pm – 3.15pm Restructuring in Poland – current options and future possibilities
Tartara & Partners Founder and CEO Karol Tatara and Head of International Desk Paweł Kuglarz sit down to discuss pertinent future prospects for Polish restructuring. This discussion will be of relevance to all Polish GCs.
Karol Tatara, founder and CEO, Tatara & Partners
Paweł Kuglarz, head of international desk, Tatara & Partners
3.15pm – 3.40pm Coffee Break
3.40pm – 4.10pm Dispute prevention through effective collaterals
Elżbieta Viroux-Benmansour, founder and managing partner, Viroux & Partners
4.10pm – 4.30pm New competition law rules for on the exchange of confidential information – what risk do companies now face and how can they comply with the new rules?
The exchange of confidential information between competitors or business partners, such as suppliers or distributors, may be treated by the competition law as anti-competitive collusion. Since July of this year, the European Commission's Guidelines on horizontal agreements are in force. The Guidelines' extensive reach includes the topic of exchanging confidential information and the related business risks. We will discuss a number of serious risks posed by the new Guidelines. Our discussion will include how electronic platforms and algorithms may facilitate an exchange of confidential information. We will also focus on the ways to mitigate such risks.
Małgorzata Krasnodębska-Tomkiel, partner, Hansberry Tomkiel
Dorothy Hansberry-Bieguńska, partner, Hansberry Tomkiel
4.30pm – 6.05pm To be confirmed
6.05pm – 6.10pm Closing remarks
6.10pm – 7.00pm Drinks and canapes
Speakers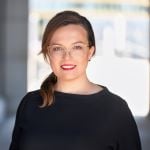 Aleksandra Bańkowska, counsel, PWC Legal
Aleksandra Bańkowska is a counsel responsible for banking at PwC Legal. She specialises in regulatory issues connected with the establishment of banks, transformations of banks into branches of credit institutions, mergers and acquisitions of banks and connected thereto proceedings before the Financial Supervision Commission. Her experience includes advising in domestic and cross-border finance transactions. She has represented both banks and borrowers.
Łukasz Łyczko, counsel, PwC Legal
Łukasz Łyczko, counsel at PwC Legal, specialises in payment services law, banking law and capital markets law. Łukasz provides regulatory advice to financial institutions and entities related to the financial market. He has experience in projects concerning the implementation of the Act on payment services, mobile payment systems, payment cards, electronic money, licensing proceedings before the Polish Financial Supervision Authority, and outsourcing of banking activities.
Agnieszka Skowronek, general counsel/chief legal officer, Grupa Eurocash
Agnieszka Skowronek is General Counsel/Chief Legal Officer at Grupa Eurocash. She is an expert in M&A transactions, group restructuring, strategic negotiations and projects, compliance/regulatory requirements implementations. She has completed dozens of complex strategic projects, including M&A transactions and group reorganisations (local and international), due diligence processes, mostly in leading roles. Strong skills in integration processes – both from legal and business perspective. She is a certified attorney-in-law; Executive MBA and Business Valuation studies graduated with distinction. Involved in initiatives and organizations focusing on women leadership & education – ambassador of Girl MOVE Academy and the MOVHERS program; mentor in Women in Law mentoring program (mentorka wspierająca) and Kozminski University mentoring.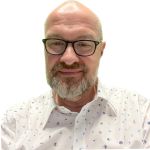 Marek Szydłowski, chief legal officer, Żabka Group
Marek Szydłowski is an experienced Chief Legal Officer at Żabka Group with a demonstrated history of working as general counsel of listed companies and in the media industry. He is skilled in M&A, Media Law, Privacy Law, Corporate Social Responsibility, Governmental Affairs, and Government. He also has extensive government affairs and lobbying experience. Marek has a Polish license to practice law and an MBA focused in Management from Warsaw University of Technology Business School.
Elżbieta Viroux-Benmansour, founder and managing partner, Viroux & Partners
Elżbieta Viroux-Benmansour is the founder and managing partner of Viroux & Partners. Elżbieta has valuable experience in multi-level deal structuring in international transactions, M&A and company transformations. She represents clients in international litigations, including EU competition law disputes. She is an accomplished mediator, successfully acting as a leading counsel in international arbitrations (ICC, LCIA, UNICITRAL, VIAC, SCC, AAA, ICDR, SAKIG, Lewiatan).
Małgorzata Krasnodębska-Tomkiel, partner, Hansberry Tomkiel Law Firm
Małgorzata Krasnodębska-Tomkiel, a solicitor and a doctor of law, is a partner in the Hansberry Tomkiel law firm, which specializes in Polish and European competition and consumer protection law as well as litigation. For sixteen years she worked in the Office of Competition and Consumer Protection, and from 2008 to 2014, she served as the President of that Authority. Ms Krasnodębska-Tomkiel is the author of numerous publications concerning Polish and European competition laws.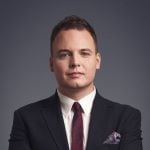 Dawid Radziszewski, general counsel and head of corporate development, Selvita
Dawid Radziszewski LL.M. is the General Counsel and Head of Corporate Development at Selvita. He joined the company in 2015 and was assigned to build and manage the company's legal department. Currently, he oversees a group of experienced lawyers and is personally engaged in complex corporate issues (including matters related to the stock exchange) and collaboration and IP licensing transactions in the life science sector.
Karol Tatara, attorney, Tatara & Partners
Karol Tatara is an attorney-at-law and a qualified restructuring adviser who specialises in insolvency and restructuring proceedings, including advising on the first pre-pack (prepared liquidation) in Poland. He also offers legal advice on all new proceedings introduced by the Restructuring Law, as well as arrangement approval proceedings. Karol lectures on bankruptcy law at the Bar training programme of the Krakow District Chamber of Attorneys-at-law, and is a vice-president of the INSO Section of the Allerhand Institute, a member of INSOL Europe and vice-dean for legislative matters of the National Chamber of Restructuring Advisors. He is also an expert for the World Bank Doing Business report and Global Indicators analysis as well as author of the commentary to Polish Banking Law – on Banks' insolvency.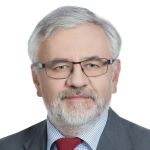 Paweł Kuglarz, head of international desk, Tatara & Partners
Paweł Kuglarz is an attorney-at-law with over 30 years of professional experience working as a partner for international law firms, such as Beiten Burkhardt and Wolf Theiss and Taylor Wessing. He is currently head of the international desk at Tatara & Partners. He is a Director of the Austrian Law School at the Jagiellonian University in Krakow, a European Commission expert for preparing a new directive for the harmonisation of insolvency and restructuring law, Vice-president for International Matters of the INSO Section of the Allerhand Institute, and Poland's representative at INSOL Europe Council. He is an author of commentaries on bankruptcy and real estate-related law, incluidng "Commentary to the Act on land register and mortgages", "Consumer bankruptcy" and "Bankruptcy of a developer".
Łukasz Dunaj, general counsel, Atrium / G City Europe
Dorothy Hansberry-Bieguńska, partner, Hansberry Tomkiel
In association with...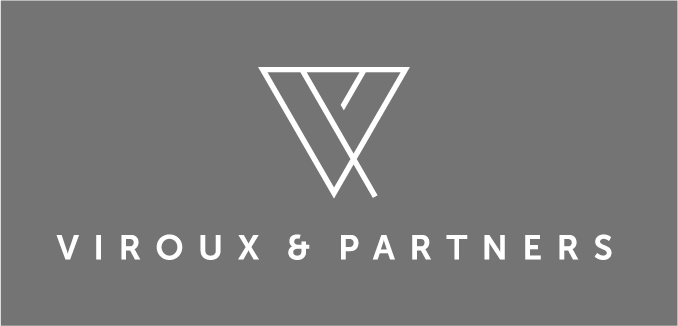 Viroux & Partners is a small but talented law firm, based in Warsaw, Poland, providing legal services for local and international clients. Our team consists of highly regarded lawyers, having previously worked at major international law firms and earned their reputations by executing exceptional and high value transactions and settling disputes for clients. We have brought our knowledge and ability to build relationships to Viroux & Partners. Our lawyers have represented some of the biggest companies and participated in some of the most high-profile and complex transactions and disputes across Europe.
We consider ourselves lawyers as business partners, seeking to strengthen our relationships with clients and provide the most efficient and innovative solutions by looking at problems from a business perspective. We are direct and straight-forward in our communication. Rather than weigh you down with legalese and telling you what you can't do, we work to enable you and your business. We embrace difficult negotiations and in depth, technical discussions because understanding your business in detail allows us to serve you better.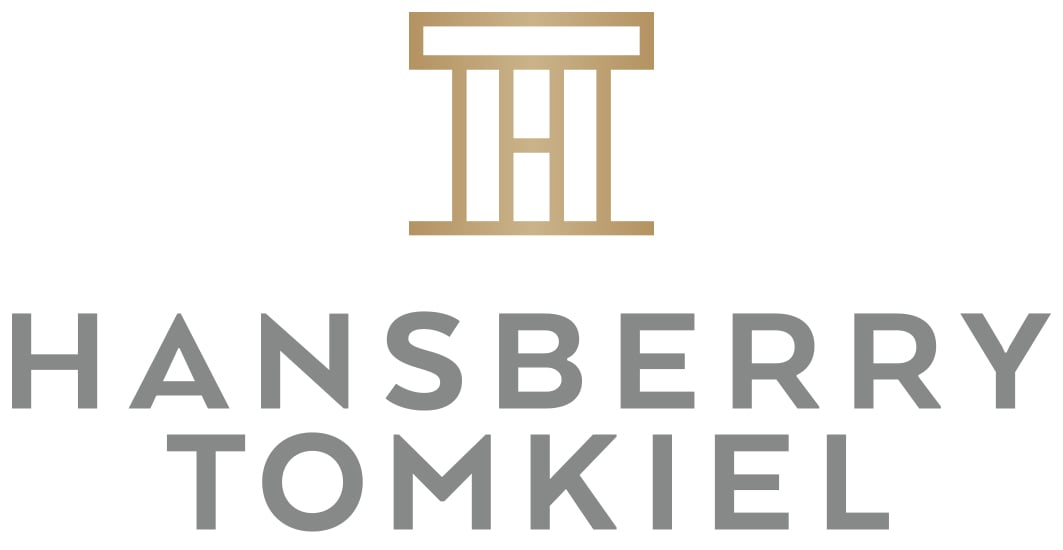 Hansberry Tomkiel is a unique competition law firm that combines experience of lawyers who worked previously in competition authorities (the Polish Competition Authority; Antitrust Division of the US Department of Justice); as a general counsel (UPC Poland); and in other law firms (Wardynski & Partners).  Specifically, we well understand a regulator's practice and approach in competition matters such as cartels, illegal horizontal and vertical agreements, abuses of dominance and concentrations.
In working with our clients, we construct solid defences built on facts (and we excel in analysing and uncovering facts), the law, the market, and economics.  If a client chooses to cooperate with a Competition Authority (leniency or a settlement), we are adept in assembling the facts and positions to meet the expectations of the Authority and to achieve a client's chosen goal.
In each industry in which our clients are involved (for instance: energy distribution; publishing; banking and financial institutions; retail (supermarkets); television; away-from-home paper products, railway parts), we invest many hours of our own time in learning the industry deeply.
We are extremely experienced in litigating competition cases before courts of all instances and work well with economists and industry expert witnesses when appropriate. We are well experienced in litigating private damage actions, both on behalf of plaintiffs and defendants.
In short, we aim to be a "sure thing" for clients and potential clients who expect and need excellent representation. It is here, the aspect of quality of services, that we strive to succeed and to distinguish our firm from others.
For more information about our team, its experience and our offer, please vist our website: https://hansberrytomkiel.com/en/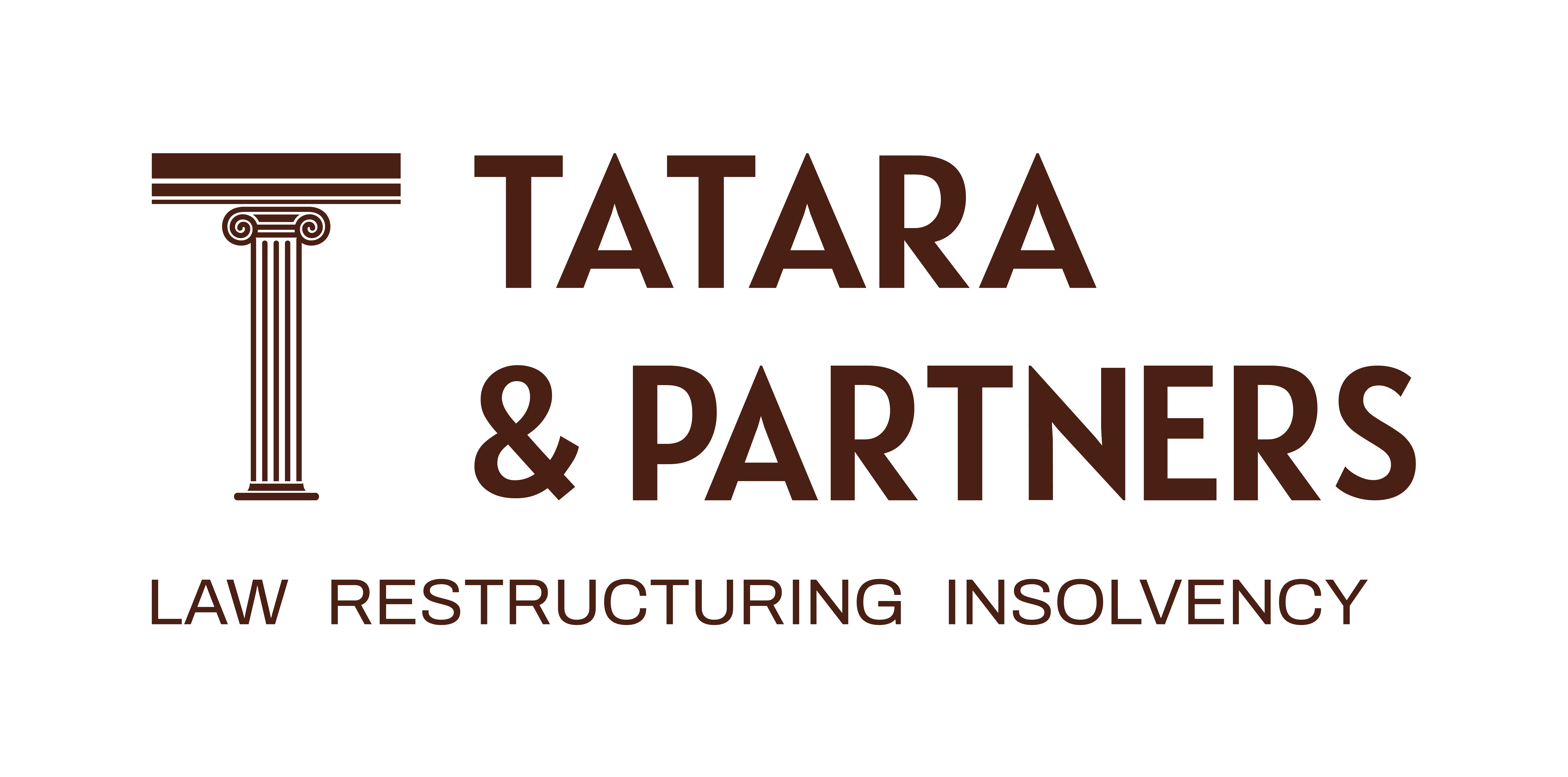 Tatara & Partners is a boutique law firm focused on restructuring and insolvency as well as distressed asset and related litigation.
We combine expertise knowledge with wide range of experience, highly qualified team and network of partnership organizations and entities (including qualified restructuring advisors, experts, economists, valuers and other professionals), allowing us to provide highest quality, tailored and made-to-measure legal assistance.
Tatara & Partners and its Lawyers are ranked within i.a. the Legal 500 EMEA Restructuring and Insolvency, Chambers Europe R&I and Rzeczpospolita.
The Managing Partner, Karol Tatara, is also active within legislative procedure, serving as Vice-President for Legislative Matters of the INSO Section of the Allerhand Institute and Pro-Dean of the National Chamber of Restructuring Advisors (Insolvency Practitioners) in Poland.
International Desk of Tatara & Partners is headed by Paweł Kuglarz – attorney-at-law having over 30-years of professional experience, active especially within German speaking Clients.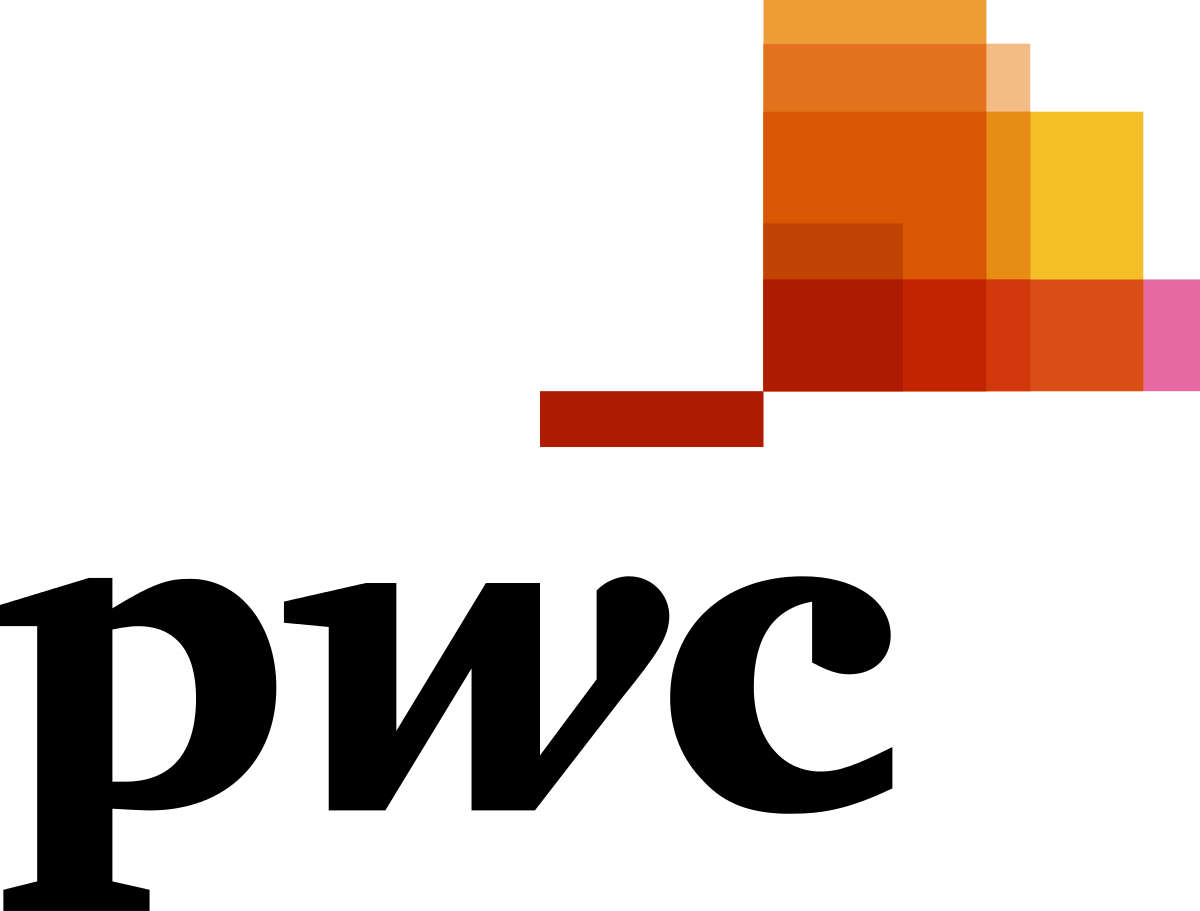 PwC Legal Poland offers comprehensive support in areas of law relevant to the business. Mergers and acquisitions, contracts, employer-employee relationships, functioning on a competitive market – all these aspects of business activities call for expertise in legal matters.
Our lawyers are experts who combine their knowledge of law with their experience of its application in business. Cooperation with PwC consultants from other service lines (tax advisory, business advisory, cybersecurity, audit) enables us to offer comprehensive services to businesses, including legal matters.
We combine our knowledge of law with a broad business awareness which takes into account the specific characteristics of our clients' industries. And all under the name of PwC – a recognized firm which provides comprehensive professional services.

Wolf Theiss opened its first office in Vienna in 1957 and soon established a reputation as one of the region's leading law firms. The firm has since grown into a multinational team of approximately 360 lawyers, making it one of the largest integrated law firms in the region. It has offices* in Albania, Austria, Bosnia-Herzegovina, Bulgaria, Croatia, Czech Republic, Hungary, Poland, Romania, Serbia, Slovak Republic, Slovenia and Ukraine.
This presence on the ground is one of the firm's key strengths. It works in a fast-moving part of the world that requires deep local knowledge and experience. By combining expertise with a strong international network, the firm is well-placed to handle complex cross-border transactions with a high degree of speed and flexibility.
Apart from its local offices in 13 CEE/SEE countries, Wolf Theiss also offers extensive regional experience in other countries in the region, such as Kosovo, Montenegro and North Macedonia.
Networking Sponsor
Traple Konarski Podrecki and Partners is one of the largest law firms in Poland with a particular focus on domains like intellectual property, copyright, new technologies, media, telecommunication, IT, FinTech, competition and antitrust, cybersecurity, data protection as well as corporate law, life science and real estate. The Firm has established a reputation for meeting the most sophisticated demands and expectations of our Clients, which is confirmed each year by the most prominent Polish and international law firm rankings (Chambers Europe, Chambers Global, Chambers Fintech Legal, IP STARS, WTR 1000, The Legal 500, Rzeczpospolita, IAM Patent 1000, and IFLR).
Our Law Firm has established a well-deserved reputation for combining practical skills with theoretical knowledge of the law. Many partners and lawyers are lecturers and academics at renowned Polish universities and research institutes (including the Jagiellonian University and the Polish Academy of Sciences), as well as authors of publications, monographs, and commentaries (on topics such as copyright and related rights, industrial property law, and personal data protection law) and the regime of private law. We believe that the market position of any firm is determined not only by knowledge of the law but, above all, by the Firm's experts' knowledge of its clients' industries and economic sectors. Therefore, the Firm's partners and other lawyers are working with industry-specific and commercial organisations, engaging development of good practices and legal solutions to match the needs of businesses and their customers.