Event information
Date: Thu 23 Jun 2022 Time: 11:30am - 6:30pm Venue: Hilton Mexico City Reforma: Av. Juárez 70, Colonia Centro, Centro, Cuauhtémoc, 06010 Ciudad de México, CDMX, Mexico
The Legal 500 looks forward to welcoming you back to The Mexico GC Conference which, this year, will be looking at a number of increasingly critical, inter-related practices that are of ever-greater import for companies and corporates operating in Mexico. A quartet of leading firms will head-up panels on compliance (Greenberg Traurig); the 'hot topic' of ESG (Ritch Mueller); arbitration in relation to Mexico's contentious energy sector reform (Wöss & Partners); and white-collar matters and investigations (Diaz Reus). Attendees can look forward to in-depth discussion of these significant topics along with networking drinks to end the day.
Agenda
Panel 1 – Mexico's compliance landscape: addressing the effect of recent political, economic and public health challenges
Ben Greenberg, who formerly served as the top US federal law enforcement officer in Miami, will moderate a conversation among leading in-house lawyers from the technology, financial and transportation industries on how recent political, economic and public health issues have challenged Mexico's compliance landscape. With a focus on anti-corruption, anti-money laundering and related investigations, our panel will explore the concerns of companies operating in Mexico, including the effect of remote working arrangements on compliance. We will also explore practical solutions and best practices in this important area of concern for in-house lawyers.
Pedro Resendez, of counsel, Greenberg Traurig
Ben Greenberg, shareholder, Greenberg Traurig
Kyle Freeny, shareholder, Greenberg Traurig
Karla Valenzuela, general counsel consumer and regulatory, Citibanamex
Carolina Machado, associate general counsel Latin America, Uber
Panel 2 – Measuring and reporting ESG performance: trends and challenges
With so many aspects of ESG-related regulatory requirements and compliance remaining uncertain, this debate will focus on identifying critical ESG standard-setters and which standards companies should prioritise complying with in what remains a rapidly evolving scenario. Of note in our discussion will be the differences between standards, frameworks, rating agencies, and data providers. We will also discuss significant challenges that companies have to contend with, including greenwashing, gender washing, and transparency and accountability when it comes to accurate data reporting.
Hector Garza, partner, Ritch Mueller
Ricardo Calderon, partner, Ritch Mueller
Gustavo Alarcon, deputy general counsel, Industrias Peñoles
Javier Perochena, head of ESG solutions, Banco Santander Mexico
Luz Elena Gómez-Haro, director, corporate global compliance counsel, PepsiCo.
Panel 3 – Mexico: arbitration and the contested Electricity Industry Law Reform
This panel will review how the Mexican Supreme Court dismissed an Unconstitutionality Action against the Electricity Industry Reform and the current problems with regard to the self-supply of electricity contracts and permits. We will also touch upon the effects of the energy reform on renewable energies. The contentious reform, unfortunately, is not an immediate remedy as it can still be declared unconstitutional by means of a different constitutional mechanism. Thus, problems will continue until they are resolved by courts or through investment arbitration. The self-supply regime is also subject to important arbitration.
Dr Herfried Wöss, partner, Wöss Partners
Carlos F. Rodriguez Samano, partner, Wöss Partners
Panel 4 – Increased US focus on white-collar crime in Mexico: what businesses should know
There have been an increasing number of US initiatives to fight corruption, money laundering, and human trafficking in Mexico, including Homeland Security's Operation Sentinel, and the creation of special task forces to increase investigations, prosecutions, and asset recoveries relating to criminal activity in Mexico. Against this backdrop, and based on the enforcement framework set forth by the Foreign Corrupt Practices Act, the Anti-Money Laundering Act, and the Global Magnitsky Act, speakers will share their insight into the following topics:
The potential impact of US initiatives targeting criminal activity at companies and financial institutions in Mexico.
Practices that may trigger US anti-corruption and/or anti-money laundering enforcement.
US legal remedies to identify, locate, trace, secure and recover misappropriated funds and assets.
US discovery tools to obtain evidence in US territory for use in Mexican legal proceedings, including in white collar investigations and disputes.
Javier Coronado, partner, Diaz Reus
Michael Diaz Jr, global managing partner, Diaz Reus
Agustin Ballina Casares, chief legal counsel and compliance officer (Mexico), JLL
Sandra L. Baez, CAMS, management and program analyst, Federal Bureau of Investigations
Closing remarks
Drinks reception
Speakers
Hector Garza, partner, Ritch Mueller
Héctor Garza is a strategic advocate on environmental, social impact and ESG matters in Mexico, providing counsel on the intersection between environmental and social obligations to local and foreign companies in the design and implementation of ESG programs, regulatory and governmental affairs. He stands out as a pioneer in providing integral and multidisciplinary legal advice on social impact/environmental matters to relevant projects in Mexico, including inclusion and diversity, ethics, and responsible business practices in accordance with the national and international framework.
Héctor as legal advisor is a key element in Mexico's emerging ESG trends for relevant players, either private or public, for project development. He has extensive experience in environmental aspects of project development and financing including applications with federal, state, and municipal authorities, environmental impact assessments (EIA), due diligence, social impact assessments (SIA), human rights impact assessments (HRIA), free, prior, and informed consent (FPIC), Equator Principles and IFC Standards, ESG, life sciences, climate change, pollution and remediation, circular economies, and ejido law.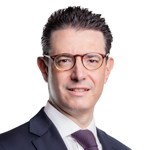 Ricardo Calderon, partner, Ritch Mueller
Ricardo Calderón joined the firm twenty years ago and has been a partner since 2008. He regularly advises both local and foreign companies in the design and implementation of compliance programs, regulatory matters and internal investigations. He is one of the founders of our ESG practice and has advised clients on corporate governance, inclusion and diversity, ethics and responsible business practices.
Ricardo has a multidisciplinary approach which is key to providing advice regarding including sustainability as a key decision factor in investment. He has extensive experience in domestic and cross border M&A and financing transactions in different sectors, representing national and international investors, financial institutions and rating agencies. He also has participated in several real estate transactions, including financings, acquisitions, asset sales and developments.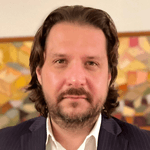 Gustavo Alarcon, deputy general counsel, Industrias Peñoles
Deputy general counsel of Industrias Peñoles since 2006, Gustavo serves as a strategic adviser to the executive team and leader of a group of high performing legal and non-legal professionals. He has broad experience in the mining, energy and finance sectors and has worked in foreign and domestic public companies and prestigious law firms in Mexico and the US. Gustavo studied law at Monterrey University and holds a master's in law (LLM) from Georgetown University. Gustavo is continuously striving to stay ahead of the curve and be a key collaborator in achieving his company's objectives.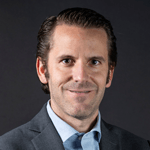 Javier Perochena, head of ESG solutions, Banco Santander Mexico
Javier Perochena is head of ESG solutions at Banco Santander Mexico in the corporate and investment bank division. Previously, he was head of issuers at BIVA (Bolsa Institucional de Valores) since the launch of the exchange. A former vice president of business development for iShares in Blackrock for four years where he covered private banks and family offices. Before that, he worked at Credit Suisse and Deutsche Bank in their international private banking division based in their Mexico and Miami's offices, covering the business centres for the US, Switzerland, and Germany. He holds a bachelor's degree in Business Administration and Management, from ITAM and a master's degree in Economics and Business from Universidad Anahuac.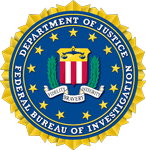 Sandra L. Baez, CAMS, management and program analyst, Federal Bureau of Investigation
Sandra is a member of the criminal investigation division and the financial crime section for the Federal Bureau of Investigation's money laundering unit.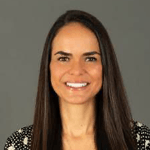 Luz Elena Gómez-Haro, director, corporate global compliance counsel, PepsiCo.
Luz joined PepsiCo in 2015 as compliance officer for Central America and the Caribbean. In 2018 Luz became responsible for leading the compliance function in Mexico (foods and beverages business). Since 2021, Luz has been a member of the anti-bribery/anticorruption (ABAC) compliance and ethics corporate team, as corporate global compliance counsel.  Luz is responsible for the development of critical components of PepsiCo's global ABAC programme, including training, tools, controls, and processes such as risk assessments, due diligence, etc, to help comply with global regulatory expectations while addressing PepsiCo's business needs.
Before joining PepsiCo, Luz worked for ten years in the financial public sector and at a law firm specialising in climate change, environmental and financial projects.
Luz holds a law degree from Universidad Anahuac Mexico and an international finance law Master's degree from University of London, as well as several diploma studies.
Dr Lic Herfried Wöss, LLM (Exeter), founding partner, international arbitrator and party counsel, Wöss & partners
Mag Dr Lic Herfried Wöss, LLM (Exeter) is an international arbitrator in commercial and investment arbitrations and partner of Wöss & Partners in Mexico City, Washington DC, and Vienna (representative office). He frequently sits as president of arbitral tribunals. He is party counsel in arbitrations focusing on infrastructure and energy projects (gas pipelines, electric power stations, energy tariffs) in different parts of the World and investment arbitrations. He has considerable experience with M&A transactions, competition law, telecommunications, pharmaceutical and automotive industries. Dr Wöss is the co-founder of the Investment Arbitration Forum and a former Executive Board Member of the North America Branch of the Chartered Institute of Arbitrators. He is the principal co-author of the monograph Damages in International Arbitration under Complex Long-term Contracts (OUP), currently being used as a reference by the Iran-US Claims Tribunal. He was a visiting scholar for arbitration at the Georgetown University Law Center from 2012-13 and is a special legal consultant licensed by the Washington DC Court of Appeals. The Legal 500 considers his firm Top Tier in arbitration, and him and his partner Adriana San Román as leading individuals.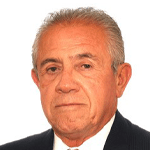 Carlos F. Rodriguez Samano, of counsel, Wöss & Partners Arbitration
Carlos F. Rodriguez Samano is an attorney in law graduated from the Escuela Libre de Derecho. He has a master's degree in Corporate Law from the Universidad Panamericana and a diploma in business & law from the ESADE business school in Madrid. He is also a certified member of the board of directors by the Mexican Stock Exchange. In addition, he has extensive experience as in-house counsel, general counsel, and secretary of the boards of directors of major corporations such as Dupont, General Electric, Uniroyal Goodrich Tire Company / Michelin, Waste Management Co, and Naturgy in Mexico. During the last 19 years, he has engaged in some of the most important energy projects in Mexico as general counsel of Naturgy and its group of 20 Mexican corporations, leading its legal team and overseeing all legal aspects concerning natural gas distribution, commercialization, transport, and any other matters regulated under the Hydrocarbon Law. In addition, he is vice-president of the Mexican Energy Law Academy.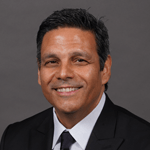 Michael Diaz, Jr, global managing partner, Diaz Reus
Florida Bar Board Certified International Litigation and Arbitration* attorney Michael Diaz is a multilingual litigator, trial lawyer, and arbitral advocate with 35 years of experience advising clients, trying cases, and negotiating resolutions to complex civil, arbitral and criminal disputes. He has extensive experience handling visa recovery efforts, FCPA and OFAC violations, and Specially Designated Nationals classifications. He regularly counsels on preventative arbitration and litigation strategies and conducts parallel investigations in complex, high-stakes regulatory, investigative and compliance matters that involve financial fraud, international asset recovery and white-collar crime. Mr Diaz's sophisticated asset tracing techniques have resulted in millions of dollars in recoveries for US receivers, financial institutions, and individual fraud victims. He has handled numerous notable, well-publicized litigation and arbitration cases, OFAC and sanctions matters, and cases of alleged money laundering and public corruption.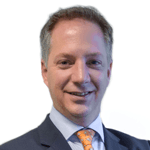 Agustin Ballina Casares, chief legal counsel and compliance officer (Mexico), JLL
Agustin Ballina leads JLL's legal function in Mexico, the markets business for Latin America, and is the ethics and compliance officer of JLL Mexico. Agustin joined JLL in 2015, one of the leading real estate companies in the world. Previously, he had worked at Walmart for over eight years, responsible for Mexico's legal real estate area. In addition, he has experience in the financial sector since he worked in prestigious institutions such as Banco de México (Mexican Central Bank). Agustin obtained his law degree from Universidad Anahuac and has postgraduate studies from the Universidad Panamericana as a specialist in financial law institutions. Likewise, he also lectured as a professor in Real Estate Law at Universidad Anahuac.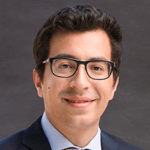 Javier Coronado Diaz, partner, Diaz Reus
Javier Coronado is a bilingual litigator skilful in advocating cases, conducting parallel investigations, advising litigation strategies, and negotiating resolutions in complex, high-stakes criminal, and civil disputes. He brings legal experience in US and Colombia to his practice, which includes international litigation in the areas of white collar-crime and government investigations. Mr Coronado counsels and represents individuals and corporations in matters involving criminal law, domestic and foreign corruption, tax evasion, anti-money laundering laws, OFAC Sanctions, and financial fraud. He also advises clients in business transactions, corporate governance, and entity formation, particularly, in securing the client's compliance with international, US and Colombian legal standards, regulations, and best practices.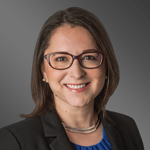 Kyle Freeny, shareholder, Greenberg Traurig
Kyle R. Freeny, a skilled trial attorney and former federal prosecutor for the Special Counsel's Office and the Department of Justice (DoJ), Criminal Division's Money Laundering and Asset Recovery Section (MLARS), focuses her practice on white-collar criminal defence, government and internal investigations, and anti-money laundering (AML) and international corruption matters. Kyle was one of 19 prosecutors selected by Robert S. Mueller III to conduct the high-profile investigation into alleged Russian election interference, co-ordination between Russian officials and the Trump campaign, and related matters. As assistant special counsel, Kyle played a lead role in federal tax and bank fraud investigations, as well as a money laundering investigation into the funding of Russian intelligence cyber intrusions during the 2016 Presidential election using cryptocurrency. While at the DoJ, Kyle was involved in investigations relating to major international money laundering and corruption matters, including matters involving the Bank Secrecy Act (BSA), Foreign Corrupt Practices Act (FCPA), and foreign banking and corruption laws designated as predicates to US money laundering charges. Kyle has considerable experience handling cross-border issues and coordinating with foreign law enforcement authorities and US and foreign regulators on complex transnational financial cases. Kyle has also represented dozens of federal agencies in high-profile litigation, including the Office of Foreign Assets Control (OFAC), the Department of Defense, and the Federal Financing Bank. Kyle has appeared before federal trial courts across the country.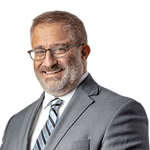 Benjamin G. Greenberg, shareholder
Benjamin G. Greenberg is the former US Attorney for the Southern District of Florida. Ben is a seasoned litigator who represents corporations and individuals in criminal and civil government investigations involving the Foreign Corrupt Practices Act (FCPA), health care fraud, SEC matters, financial institution fraud, money laundering, and the False Claims Act (FCA). Ben's clients include private equity funds, pharmaceutical and medical device manufacturers, banks, health care providers, and international companies in the technology, financial services, and investment space. Ben also conducts internal corporate investigations and advises clients on a wide array of compliance and regulatory issues. Ben uses his deep government experience and knowledge of international legal matters to help international clients navigate national and local matters involving the Department of Justice, the SEC, foreign governments, and other law enforcement agencies. Ben is also an experienced trial attorney who has tried more than twenty cases to verdict in federal court.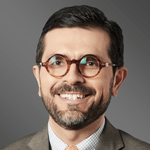 Pedro Javier Reséndez, of counsel, Greenberg Traurig
Pedro Javier Reséndez Bocanegra has broad experience representing companies in infrastructure and energy projects in Mexico and Latin America in governmental affairs, corporate and regulatory matters, compliance and internal investigations.
His experience includes the drafting and negotiation of legal reforms, bidding guidelines and contracts required for project development and project financing, as well as compliance with regulatory controls. Pedro advises companies from different industries, including highly regulated sectors, in internal investigation processes and the design and implementation of effective compliance programs, involving the Mexican regulatory framework as well as FCPA and other foreign regulations.
Karla Valenzuela, general counsel for consumer banking and regulatory affairs, Citibanamex
Karla Valenzuela Pérez is general counsel for consumer banking and regulatory affairs at Citibanamex. Karla has nearly 15 years of experience in the financial sector. In the public sector, she worked for more than nine years in the Ministry of Finance, where she participated in drafting financial regulations. Before joining Citibanamex, Karla worked at BBVA as director of strategy and development in the legal affairs office. She developed tailor-made solutions for internal clients and strengthened the strategy toward the authorities. Karla has a Law degree from ITAM and a master's degree from The Fletcher School of Law and Diplomacy. She is co-author of the book Prevention of Operations with Resources of Illicit Origin in Mexico, and she is a member of the experts of the Americas Chapter of the Global Coalition to Fight Financial Crime.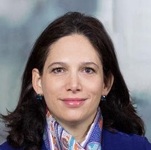 Carolina Machado, associate general counsel Latin America, Uber
Carolina Machado is a licensed lawyer by ITAM (Instituto Tecnológico Autónomo de México) and obtained an LLM from Georgetown University in Washington, DC. At the beginning of her career, Carolina worked at the law firms Creel García Cuéllar y Müggengburg in Mexico City and Shearman & Sterling in New York. In 1997, she joined JPMorgan as part of the legal and compliance department in Mexico, which she led as general counsel and head of compliance from 1999 to 2015. In 2015, she transferred to New York to set up for Latam a proper program covering global financial crimes at JPMorgan. She worked at JPMorgan for 19 years. In 2016, Carolina joined Citibanamex, a subsidiary of Citigroup, as general counsel for the ICG (institutional and corporate clients). In 2019, her role also expanded to cover the commercial bank. She worked at Citi for four years. In April 2020, during the Covid 19 pandemic, Carolina took an opportunity to move into the tech industry. She began her new role as associate general counsel – Latin America for Uber, managing an expert and dedicated team of lawyers in various countries and handling exciting and challenging legal issues.